This recipe might be more aptly called a Milk Soaked Coconut Love Bomb. Eating this was like diving into billowy, dewy clouds of coconut deliciousness. But I'll go ahead and tell you that this isn't a 30-minute dessert. It wasn't overwhelming or even all that difficult, but it did take some time and effort to put together.
I've been thinking a lot about this lately — this phenomenon of Cooking Hard Stuff. After wrestling with how to present certain dishes and wringing my hands about whether anyone will even try the ones that are a little more fiddly, I have something to say. In fact, I have an essay for you. It's called:
IN DEFENSE OF COOKING HARD STUFF.
Maybe this is counterintuitive, but I want to start by telling you that I understand choosing not to Cook Hard Stuff. I do it all the time. During the week, I make oatmeal breakfasts and simple soup dinners that I can squeeze into my schedule. I make gigantic batches so that I can avoid cooking at all most weeknights. I stock up on fast recipes to make when I'm too exhausted to stand at the stove. And I take plenty of shortcuts in the kitchen (evidence: 1, 2) when I feel like it.
But I also carve out time on Friday nights and Saturday mornings (and sometimes a few other times during the week) to Cook Hard Stuff. Hard stuff like recipes that take a couple of hours to make, recipes that require techniques I've never tried before, recipes that require precision or focus, or even just recipes that are new to me and therefore a little intimidating. It's not because I enjoy slaving away, either. It's because the work I put into every new "hard" recipe I try is repaid tenfold in what I reap from the experience.
You should cook hard stuff because it can bring joy and a feeling of accomplishment to your everyday life.
First, you should know that cooking is not just about feeding ourselves any more than playing the piano is just about having some music to listen to or rock climbing is just about finding transportation to the top of that pesky cliff. We don't throw ourselves into new endeavors to produce results, but to benefit from experiences. If all you want is a result, toss the knitting needles and buy yourself a sweater. Dump the rest of your paints and go buy a few prints to put on the wall. Hang up your running shoes and get in the car.
But it turns out the point is the rhythm of the knitting, the mixing of the paints on your canvas with each new brushstroke, and the few seconds shaved off of your time each run. The point is what happens to you during the process. And a lot can happen to you during the process of Cooking Hard Stuff.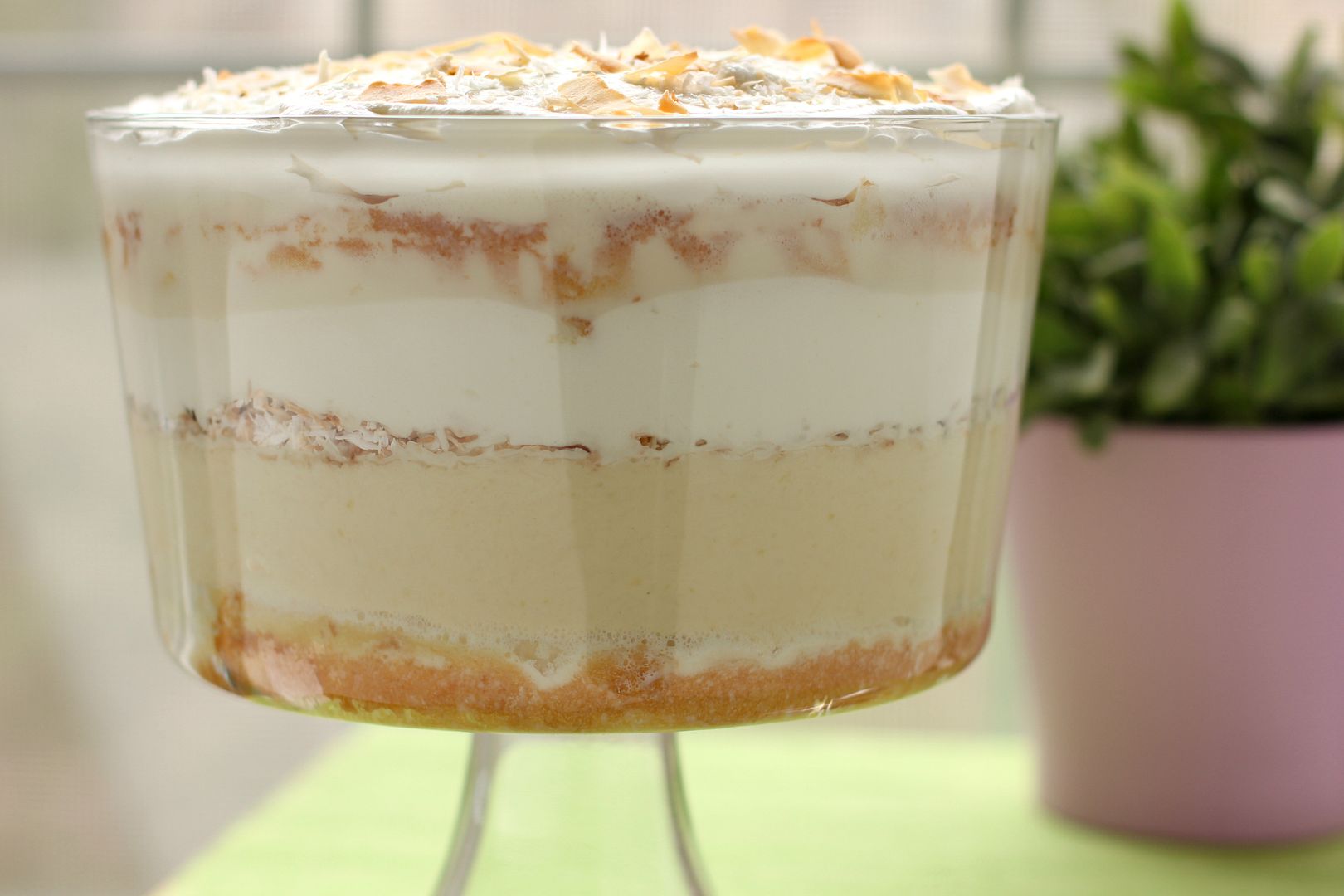 One thing that can happen to you is that you might gain confidence. Cooking Hard Stuff forces you to be resourceful. Your cake comes out sloped, so you have to pick up that serrated knife and level a cake layer for the first time. Your recipe calls for cutting fat into flour, so you have to find a good video demonstration online for how to do it. Dipping cake balls with a spoon turns out to be a royal disaster, so you have to try dipping them with a fork, a skewer, and a toothpick until you find a way to save your hard work. Each finished recipe isn't just something to eat: it's a tiny triumph that rewards all of the struggling behind the scenes.
The first time I made the coconut pastry cream in this trifle, it was 2009 and I'd just started this blog to chronicle my kitchen experiments. My heart kept time with my furious whisking while my eyes flitted back and forth from recipe to saucepan, recipe to saucepan. It felt like a gigantic undertaking. When I made it again this weekend, I was surprised to find that it was quick and easy. I've been making pastry creams now for years. The recipe hasn't changed, but my skill level and confidence have.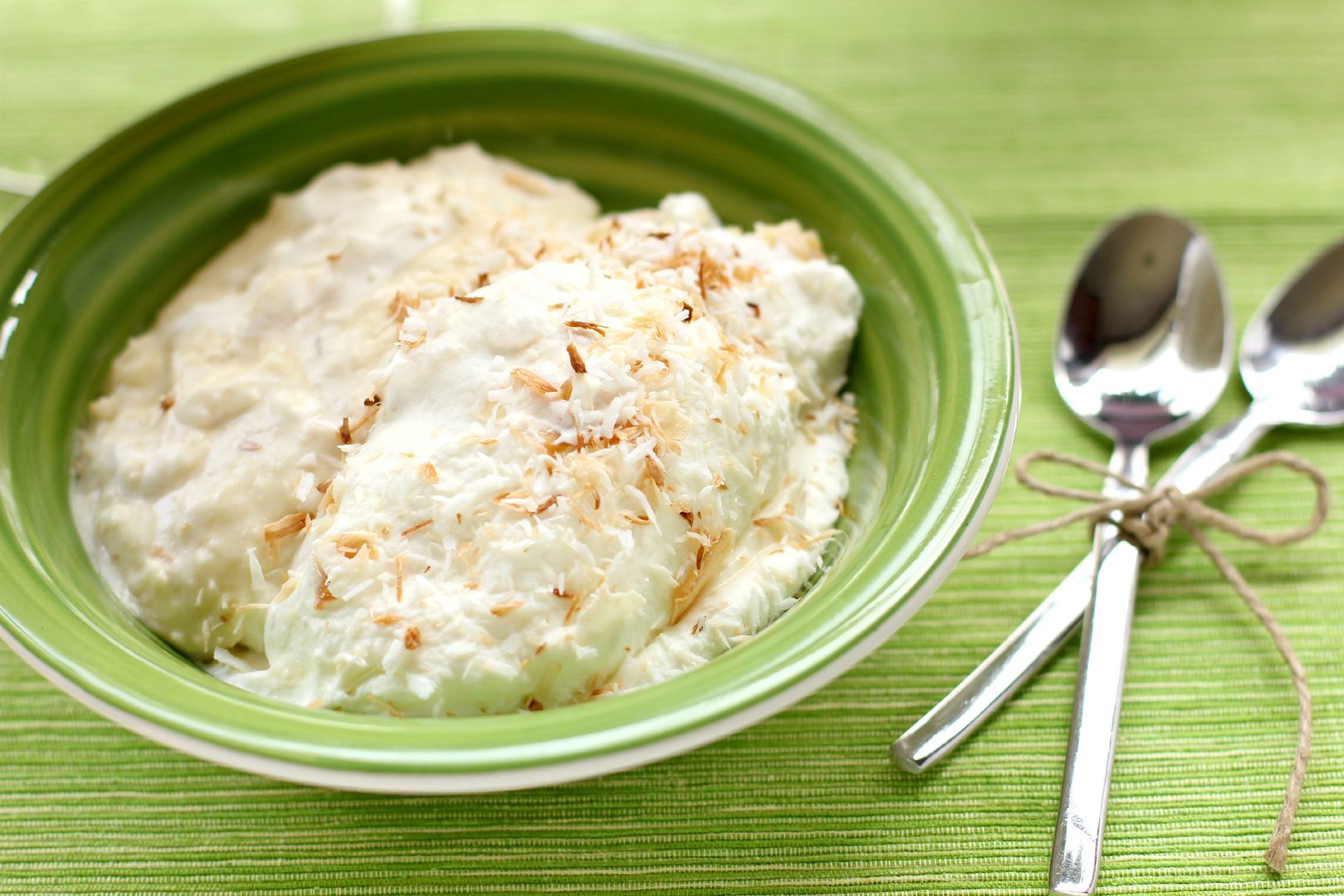 Another thing you might gain in the process of Cooking Hard Stuff is grace. It's not always going to be a tidy story of overcoming challenges to create towering French desserts. Plenty of times, your recipe's going to flop. Just a few days ago, I dumped an entire stockpot of soup right down the drain (trust me, there was no salvaging it). And according to your Facebook comments, you've all had similar experiences.
A recipe flop may feel like a waste of time, but actually, facing obstacles that thwart your plans is one of the most valuable aspects of Cooking Hard Stuff. Personally, nothing has changed my ability to weather frustration with grace as much as regularly exposing myself to manageable failures. I'm not going to pretend like I spouted inspirational platitudes when my cake toppled and had to be turned into a trifle (I threw an outright fit), but I can see myself becoming a better person over time. I love that.
Finally, you might find that Cooking Hard Stuff creates a new culture in your home and a new mood in your family celebrations. It's fun to rally around a special accomplishment — particularly when said accomplishment is a big ol' cake.
I don't play the piano or knit. I'm willing to give anything an earnest try, but not every hobby is going to be right for me. In the same way, I don't expect that every one of you should Cook Hard Stuff on a regular basis. (In fact, I haven't even mentioned that Cooking Hard Stuff is a luxury that plenty of people don't have due to location, income, transportation, supplies, and background knowledge.) I'll keep on writing about the simple recipes, too. But if you haven't tried Cooking Hard Stuff and you're able to — and especially if you've just been thinking of cooking as a quick means of getting dinner on the table — I hope you'll accept a little challenge from me.
THE COOKING HARD STUFF CHALLENGE: Pick a recipe that you normally wouldn't try. Maybe it takes a little longer than you usually spend, or has a few more steps than you usually do. Pick a weekend in the month of March and set aside time to tackle that recipe. When you finish, even if it's not perfect (remember that the goal is the process, not the product!), snap a photo and send it to me at julie 'at' willowbirdbaking 'dot' com with a little summary of how your experience went. In the coming weeks, I'll share tips for Cooking Hard Stuff, and at the end of the month, I'll post a roundup of the Hard Stuff everyone cooked.
Need some ideas? Try baking your own homemade croissants (there's even a phototutorial), making breakfast cereal from scratch, making those awesome coconut pie bars, or baking a fancy layered cheesecake.
Make me proud, y'all.
Tres Leches Coconut Cake Trifle

---


Recipe by: Willow Bird Baking, adapted from All Recipes (cake) and Zoe Bakes (coconut pastry cream)
Yield: serves about 10 people

This is a coconut lover's dream. Dive into billowy, moist clouds of Tres Leches Coconut Cake, coconut pastry cream, fresh whipped cream, and toasted coconut. This dessert is best made at least a day in advance so the flavors can meld and the cake can soak up all its coconut love. Even though there are several steps to making this trifle, the end product (and the process!) is totally worth the effort.

Cake Ingredients:
1 cup white sugar
5 egg yolks
5 egg whites
1/3 cup coconut milk
1/2 teaspoon vanilla extract
1 teaspoon coconut extract
1 cup all-purpose flour
1 1/2 teaspoons baking powder

Three Milks Sauce Ingredients:
1 (14 ounce) can sweetened condensed milk
1 (12 fluid ounce) can evaporated milk, minus 1/2 cup
3/4 cup coconut milk

Coconut Pastry Cream Ingredients:
1 can (14 fluid ounces) coconut milk
3/4 cup sugar
3 teaspoons vanilla extract
pinch kosher salt
3 large egg yolks
2 tablespoons corn starch
2 tablespoons unsalted butter
1 cup sweetened coconut flakes
1/2 cup heavy whipping cream

Whipped Cream Ingredients:
2 cups heavy whipping cream
6 tablespoons icing sugar
toasted coconut for assembly and topping

Directions:
Note: This trifle actually tastes better if it can sit in the fridge for a day, so feel free to make it in advance. To toast coconut, spread it on a baking sheet and bake it at 350 degrees F for a few minutes, stirring every now and then, until it's toasted and browning. Transfer it to a plate to cool before using it.

Make the coconut pastry cream: Mix the coconut milk, sugar, salt, and vanilla in a medium saucepan and heat it over medium heat. In a separate bowl, whisk together the egg yolks and corn starch. When the coconut milk mixture gets hot, temper the egg yolks by scooping up 1/2 cup of milk and slowly drizzling it into the yolks while whisking. This prepares them to be added to the hot mixture without becoming scrambled eggs! Now add the tempered yolks back into the coconut milk mixture that's still on the stove and whisk for 3 minutes on medium-high, or until the mixture turns thick and bubbles. Make sure to whisk constantly for the full 3 minutes so your pastry cream doesn't separate later. After the 3 minutes, whisk in the butter and then the coconut. Pour the cream into a shallow dish to let it cool.

Cover the cooled cream with plastic wrap pressed right against the pastry cream, which will prevent a skin from forming. Refrigerate the pastry cream for an hour as you do the following steps. Once it is cold, stir the pastry cream to loosen it up. Whisk the 1/2 cup of heavy cream to medium peaks in a chilled bowl. Stir in a third of the whipped cream into the pastry cream to lighten before folding in the rest.

Make the cake: Preheat oven to 350 degrees F and grease two 9-inch cake pans (I use Wilton's Cake Release and put a circle of parchment paper, also greased, in each pan). In a medium bowl, beat the egg yolks with the 3/4 cup sugar until they are light and doubled in volume. Mix in the coconut milk, vanilla and coconut extracts, flour, and baking powder.

In a separate bowl (don't use the same bowl as the yolks, because with any fat in the bowl, the whites won't beat up), beat the egg whites until soft peaks form. Add the remaining 1/4 cup sugar and beat until stiff peaks form (but not until the whites become are dry). Fold the whites gently into the yolk mixture until no streaks remain and pour the batter into the prepared pans. Bake them at 350 degrees for 12-15 minutes or until a toothpick inserted into the center comes out clean. Allow them to cool for 10 minutes in the pan before running a knife around the edge of the cake layers and inverting them onto a cooling rack. Cool them completely.

Make whipped cream: Whip the 2 cups of cream and icing sugar together in a chilled bowl to stiff peaks.

Assemble the trifle: Whisk together the condensed milk, evaporated milk, and the coconut milk for the Three Milks Sauce. Place one cake layer in the bottom of your trifle dish and poke holes in it with a fork. Pour about 1/3 cup of the milks mixture over it and let it sit for around 30 minutes. Top it with all of the coconut pastry cream, a generous layer of toasted coconut (saving some for sprinkling on top), and half of the whipped cream.

Poke the other cake layer with a fork (you do this before you put it in the dish because it's kind of hard to poke it once it's on top of the splushy cream). Place it on top of the whipped cream layer in your trifle dish and pour another 1/3 cup of the milks mixture over it (you'll have quite a bit of the milks mixture leftover, since your trifle would be too mushy if you used all of it. One resourceful person on All Recipes said she whisked an egg and some spices in, dipped bread in it, and used it to make French toast.) Cover the trifle and refrigerate it for 30 minutes. After chilling, frost the trifle with the remaining whipped cream and top with the remaining toasted coconut. Let the whole thing sit overnight in the fridge before eating — it gets better with time! Give it a whole day in there if you have the time.


See all the Cooking Hard Stuff Tips:
The Cooking Hard Stuff Challenge
Tip #1: Read and visualize the recipe.
Tip #2: Mise en place.
Tip #3: Make a schedule.
Tip #4: Try, try, try again — or share your success
If you liked this post, please:
–Subscribe to Willow Bird Baking
–Follow Willow Bird Baking on Twitter
–Follow Willow Bird Baking on Facebook
–Give this post a thumbs up on StumbleUpon
–Pin It
other ways to share this post with friends