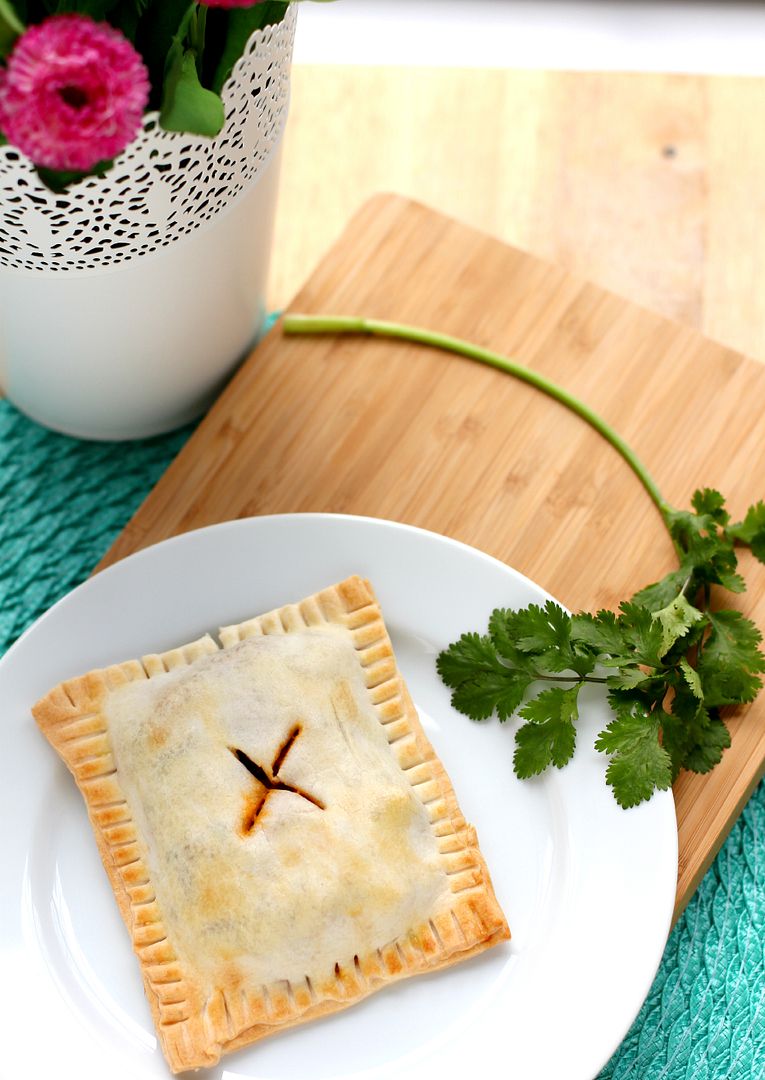 In light of Willow Bird Baking's Cooking Hard Stuff Challenge, I'll be sharing some tips for tackling new or challenging recipes throughout the month of March. If you haven't signed on for the challenge yet, make sure you read about it and join in the fun — there are still a few days left!
Cooking Hard Stuff Tip #3: Make a schedule.

two sweet tater hand tart options
In college, my personality type changed. According to the Meyers-Briggs Personality Type Indicator, I went from an INFP to an INFJ. That tells you all sorts of things about me (maybe too much), but that little switch from P to J also tells you a lot about Davidson College, where I went to school. Davidson can make a P into a J in one semester flat (and the café can make a good PB&J, too, while we're throwing letters around.)
P means "perceiving," which means you make decisions and act while taking in information. P people present themselves as more spontaneous, since they like to continually take in new information and adapt to it. J people are "judging" (not judgmental!), which means they prefer to take in information and make a decision before acting. These people present themselves as more rigid and organized. They might be schedulers, for instance.
Davidson — where there was literally more work than there was time to complete it and get any reasonable amount of sleep — taught me to be a scheduler. Turns out that comes in handy when Cooking Hard Stuff.
Sometimes hard recipes take forever. That's not a bad thing; besides the fact that time in the kitchen is edifying and therapeutic, the results of these recipes are often worth the extra effort. Croissants and puff pastry take two days to prepare. Yeast bread often has to rise for several hours. Mousses and cheesecakes sometimes have to chill overnight. Good things come to those who can stand to wait.
The problem for me is usually not being patient, but figuring out how and when to wait. For instance, I probably should not start a recipe late at night if it has to chill for three hours before the next step. Nevertheless, countless times I've found myself awake in the wee hours of the morning or canceling plans to babysit something in the oven or fridge. My solution to this — and one I wholeheartedly recommend to anyone Cooking Hard Stuff — is to make a list or schedule.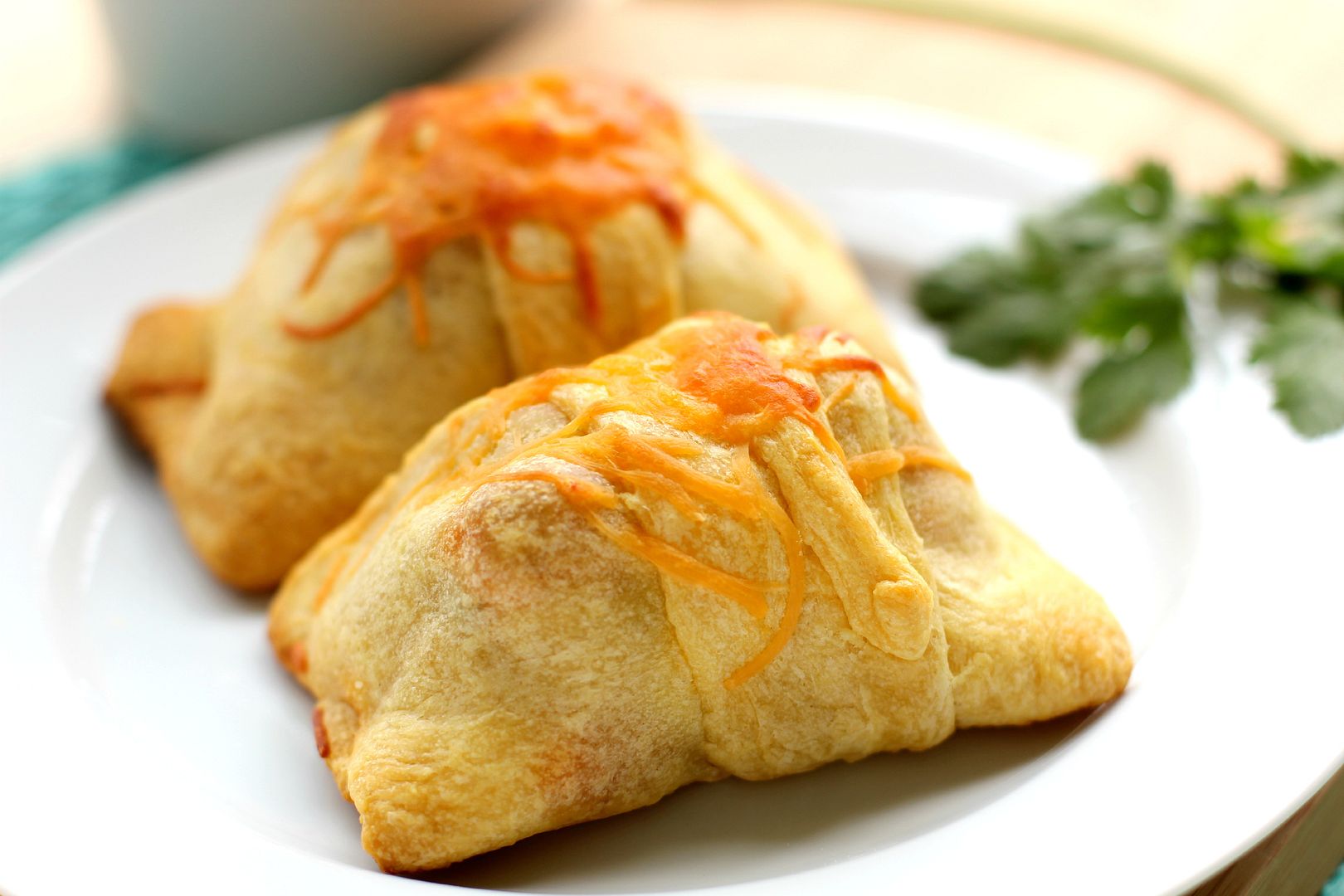 Making an ordered to-do list of prep work allows you to spend less time running around deciding what task to complete next and more time efficiently enjoying each process. If a recipe includes extensive resting, chilling, or baking periods, you can also pencil approximate times you'll complete each step onto your list. Finally, if a recipe can be broken up over several days (many of the fancy cheesecakes on Willow Bird Baking can be broken up over three days), break down what you'll be doing on which day so that you can enjoy yourself.
You're probably going to make fun of me, but since I'm a visual person, I actually draw my schedules out in blocks. Here's an example. The blocks help me see, relatively, how long each step will take, and when I might have time to walk the dog, jump in the shower, or go get lunch with a friend.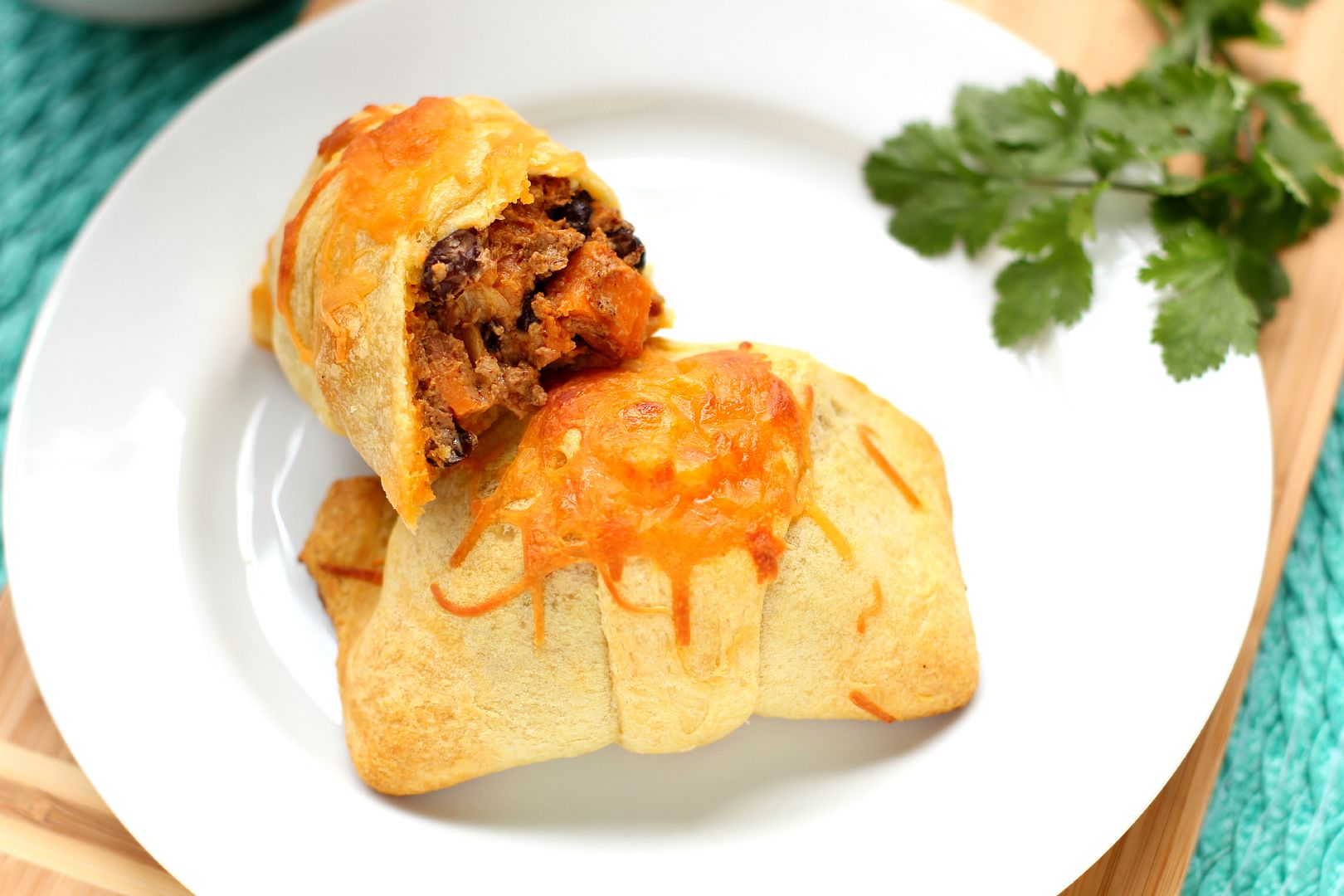 These Sweet Tater & Chorizo Tarts are fortunately simple to make. You could use premade pie dough (or even crescent roll dough for a super easy meal), but it's also easy to prepare homemade pie dough while roasting your sweet potatoes. You can then mix up the filling while the pie dough chills, cool the filling while you roll the dough out, assemble your tarts, and bake. Draw out a little schedule for yourself (maybe something like this?) and enjoy the process.
And even more, enjoy the product. The natural sweetness of the sweet taters is fantastic with the spicy chorizo and cumin scented black beans. The flaky pastry crust (or buttery crescent roll) around the filling rounds out the flavor and makes each little tart fun to eat. This is one of Mike's new favorite dinners!
Do you know your Meyers-Briggs personality type? Are you a planner/scheduler, or more of a free spirit?
Sweet Potato & Chorizo Hand Tarts

---


Recipe by: Willow Bird Baking, inspired in part by Joy the Baker's tacos
Yield: about 7-10 tarts, or 12 crescents

This sweet tater and chorizo filling is so scrumptious, I want to incorporate it into every dinner! In this recipe, I stuffed pie pastry and crescent roll dough with it to make plump, cheesy, Tex-Mexy hand tarts. They're spicy, creamy, flaky, with a touch of natural sweetness from the roasted sweet potatoes. A plate of these with some sour cream, salsa, and cilantro on the side is more than enough for a hearty dinner.

Ingredients:
2 recipes pie pastry (or 1 package refrigerated pie pastry, or 2 cans giant crescent rolls)
1 sweet potatoes, cut into 1/2 inch chunks
1 tablespoon olive oil
1/2 teaspoon chili powder
kosher salt to taste
1/2 (15-ounce) can black beans, rinsed and drained
1/2 teaspoon cumin
1/2 teaspoon minced garlic
1 heaping tablespoon finely chopped onion
about 5 ounces chorizo
2 ounces cream cheese
spritz lime juice
1/8 cup sharp cheddar cheese, plus more for topping

optional garnishes: lime wedges, cilantro, sour cream, salsa, guacamole

Directions:
Preheat the oven to 400 degrees F. Toss sweet potatoes with 2 teaspoons of olive oil, kosher salt, and chili powder. Spread the potatoes on a foil-lined baking sheet and roast until fork-tender, about 20-25 minutes.

While the potatoes roast, place cream cheese and cheddar cheese in a medium bowl. Brown the chorizo in a skillet over medium-high heat until it's fully cooked through, and then pour it over the cheese mixture. Let it melt the cheeses for a minute or two before mixing well. Without wiping the skillet out, add 1 teaspoon of olive oil to the skillet. Add the onion, garlic, and cumin and toast for about 30 seconds or until fragrant. Add the beans and cook until they're fully warmed through. Add the bean mixture over top of the cheese and chorizo and mix gently until it's well combined. When the sweet potatoes are fully cooked, fold them into the mixture. Add a spritz of lime juice and kosher salt to taste.

Prepare a baking sheet with parchment paper or cooking spray. Roll out the pie pastry to about 1/8 inch thick on a lightly floured surface. Cut it into roughly 4 in. x 3 in. rectangles. Spoon a generous portion of the sweet potato mixture onto every other rectangle and then sprinkle some cheddar cheese onto each one. Top these with the unused rectangles and crimp the sides together with a fork. Cut a steam vent in each pastry and place it on the prepared baking sheet. (If using crescent rolls, just unroll them and spoon a heaping helping of the sweet potato mixture into each one before rolling it up. Sprinkle some cheese on top.) Bake the tarts for 12-14 minutes or until golden brown (or bake crescents according to package instructions). Serve warm with lime wedges, cilantro, sour cream, salsa, and/or guacamole.
P.S. This dish will be entered in the North Carolina Sweet Potato Commission's No More 'Mallows Recipe Contest. I love me some sweet tater and marshmallow casserole, but I also love that sweet potatoes pack a lot of savory potential.
See all the Cooking Hard Stuff Tips:
The Cooking Hard Stuff Challenge
Tip #1: Read and visualize the recipe.
Tip #2: Mise en place.
Tip #3: Make a schedule.
Tip #4: Try, try, try again — or share your success
If you liked this post, please:
–Subscribe to Willow Bird Baking
–Follow Willow Bird Baking on Twitter
–Follow Willow Bird Baking on Facebook
–Give this post a thumbs up on StumbleUpon
–Pin It
other ways to share this post with friends