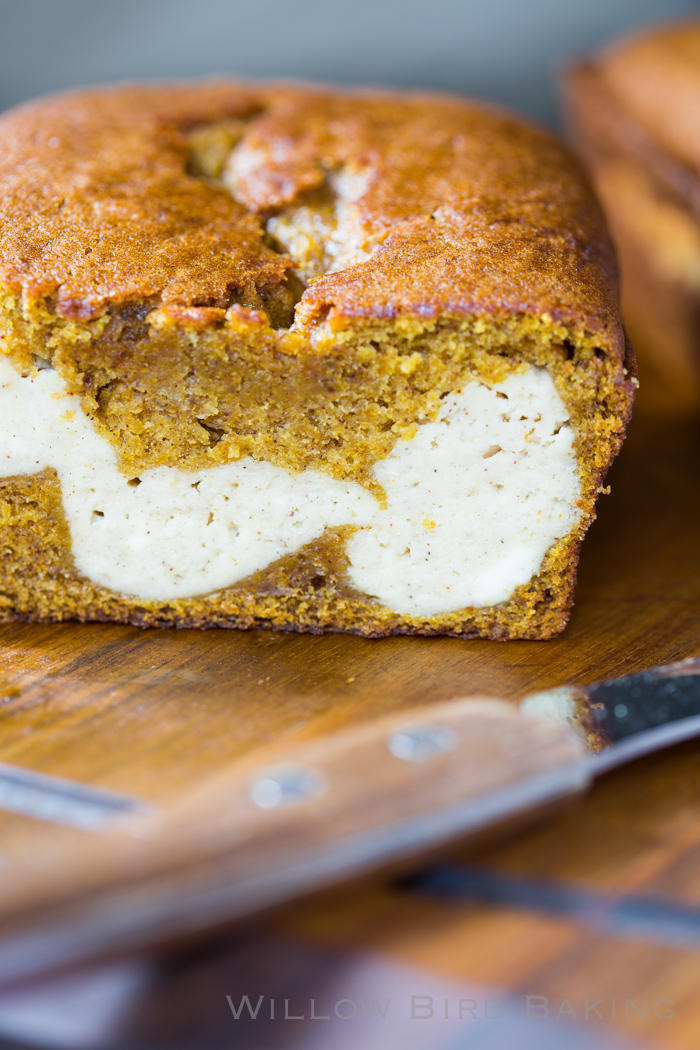 Pumpkin Bread Stuffed with Chai Cheesecake
It always feels like when I have the most stories to tell, I find myself silent under their weight. When Mike and I broke up years ago, I just lost all my words for awhile. My thoughts were traveling a million miles a minute, making all the connections, tying the hum of a rusty refrigerator in Missouri to a gauze of silence in Denver. I have those threads sewn up in my heart but the stories take too much work to form. Not too much, but more than I'm ready for each week.
Moving to California has been the same way.