Hot Smoked Salmon Dip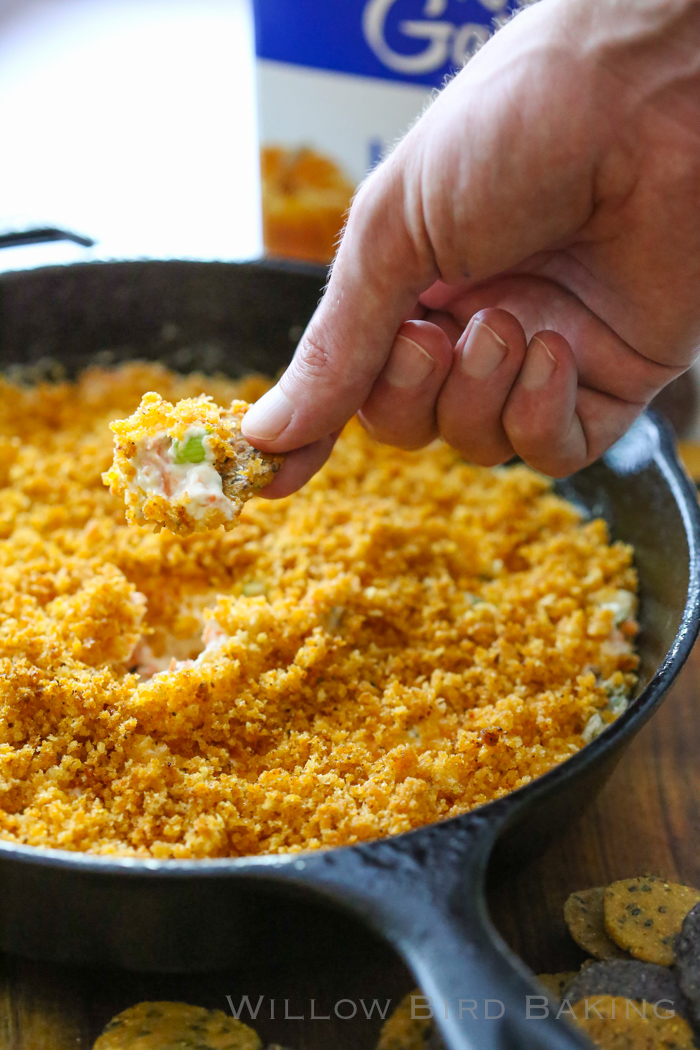 Author:
Willow Bird Baking
1 (8-ounce) package cream cheese, softened
1/2 cup mayonnaise
Juice of half a lemon
1/2 teaspoon horseradish
3 green onions, chopped (plus more for topping)
8 ounces flaked smoked salmon
1/2 teaspoon salt
1/2 teaspoon pepper
3/4 cup panko breadcrumbs
3 tablespoons butter, melted
1 teaspoon Old Bay seasoning
1/2 teaspoon paprika
RW Garcia artisan crackers in Harvest flavor for serving
Preheat oven to 400 degrees F. With a mixer, beat cream cheese and mayonnaise together until smooth, light and fluffy. Stir in lemon juice, horseradish, and green onions. Fold in the smoked salmon. Spread into a 10-inch cast iron skillet.
Mix breadcrumbs, melted butter, Old Bay seasoning, and paprika together in a small bowl and spread it evenly over the top of the dip. Bake for 15 minutes until top is golden and bubbly. Top with capers and more green onions and serve with R.W. Garcia artisan crackers in Harvest flavor.