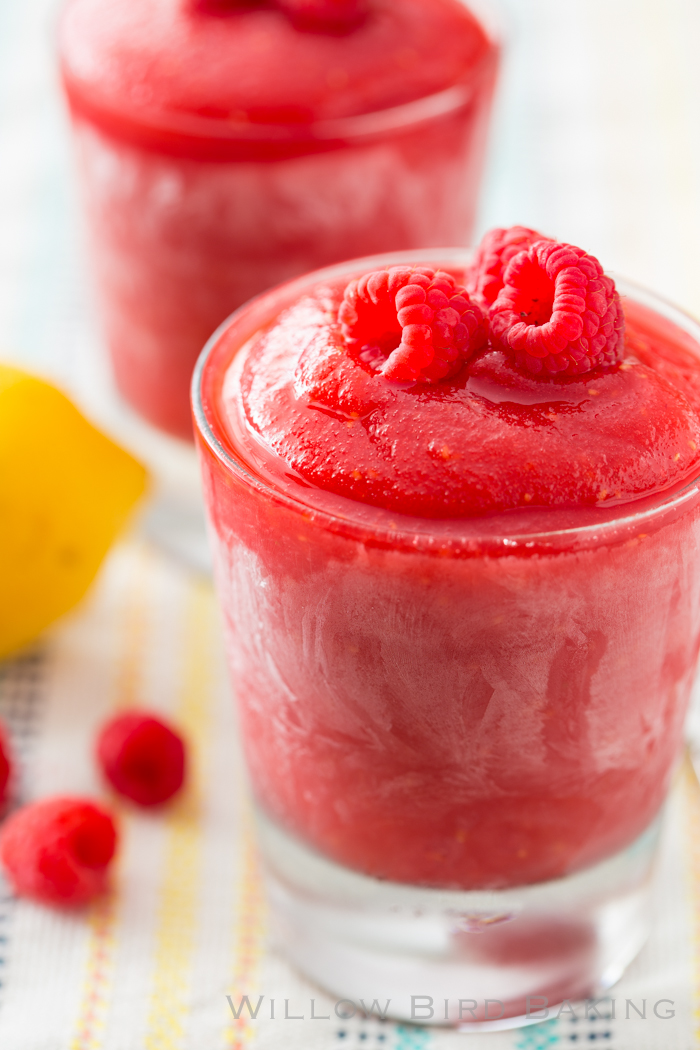 Raspberry Frosé
When you're 100% naked and dump a half a bottle of ice cold rosé all over yourself, it could be because: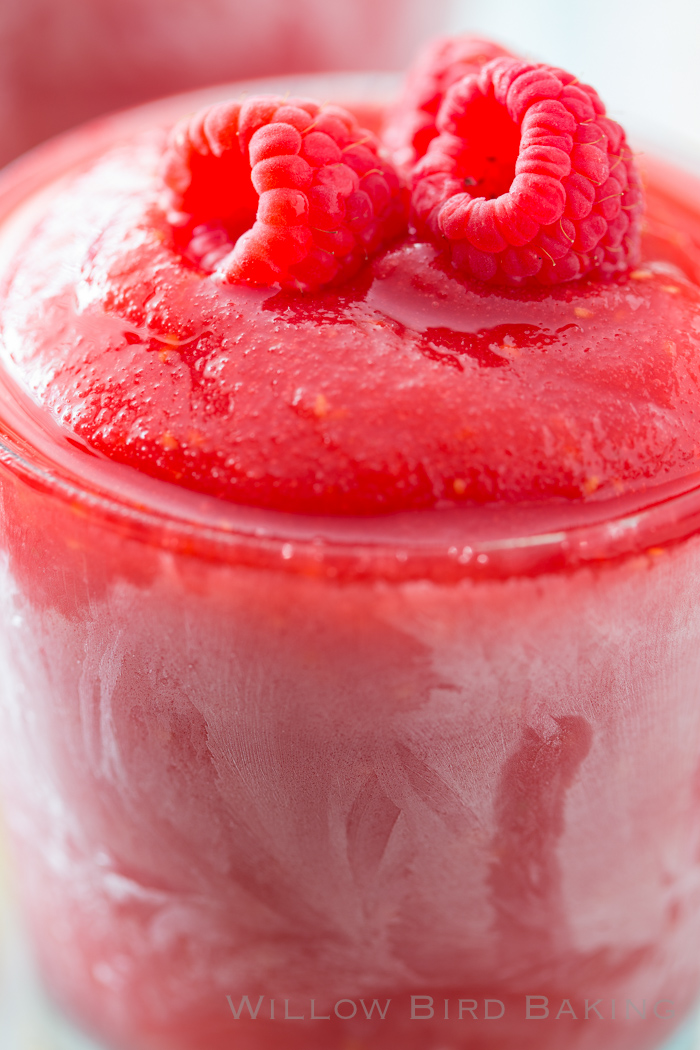 A) You're filming a sexy music video, or
B) You live in San Diego now and this is a nightly ritual for Southern Californians, or
C) You just took off all your clothes to put in the laundry, got startled when your neighbor knocked on your door, and are now storing half of tomorrow's frosé recipe ingredients on your floor and person.
GUESS WHICH ONE. JUST GUESS.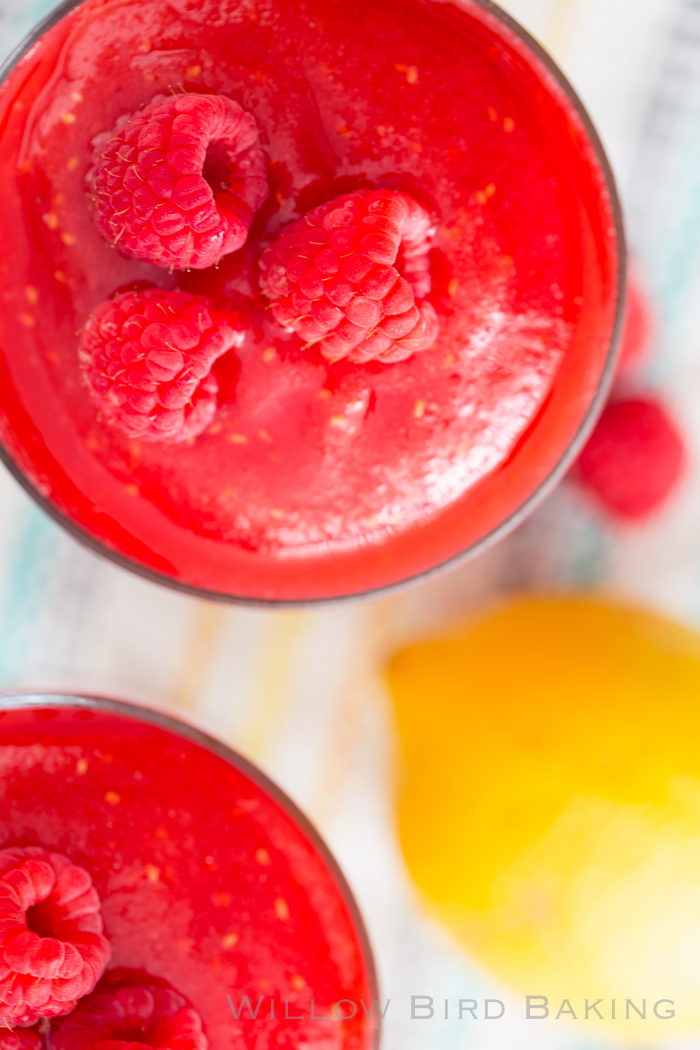 And then drink this Raspberry Frosé with me — the best adult slushie ever and basically the reason that summer exists — because I went through a LOT to make it, y'all. A lot.
CHEERS!
One year ago: Piña Colada Dump Cake
Two years ago: Lemon Shortbread Crumble Bars: The ULTIMATE Lemon Lover's Dessert!
Three years ago: Strawberry Cobbler with Lemon Cream
Four years ago: Strawberry Lemonade Cheesecake Bars with a Shortbread Crust
Five years ago: Gooey Butter Strawberry Shortcake
Six years ago: Itsy Bitsy Berry Cream Pies
Seven years ago: Chocolate Chickie Cake Balls

Raspberry Frosé (Frozen Rosé, or the best adult slushie ever!)
This Raspberry Frosé recipe is the perfect frozen rosé recipe for hot summer days! I use Finest Call Bar Syrup (this is an affiliate link; you don't pay extra if you use it, but I get a small commission) but you can also easily make your own simple syrup by boiling 3/4 cup sugar in 3/4 cup water until the sugar is dissolved (about 3 minutes) and then chilling the homemade syrup until cold. I haven't tried the recipe with homemade syrup, so if you go this route, I would only add about 1/2 cup to start and taste your blend to decide how much sweeter you want it.
Ingredients
1 (750-ml) bottle dry rosé
3/4 cup bar syrup
2 cups frozen raspberries
3 tablespoons fresh lemon juice
fresh raspberries for garnish
Instructions
Pour bottle of rosé into a 13 x 9-inch baking dish and cover. Freeze for at least 6 hours or overnight. Scrape the rosé into a blender along with the simple syrup, frozen raspberries, and lemon juice. Blend well until smooth. Pour the frosé back into the baking dish and freeze for about 45 minutes, or until it's a slushie consistency when you scrape it into a cup. Serve with fresh raspberries on top!
If you make this Raspberry Frosé ahead of time, just store it in the freezer. Zip it through the blender to slush it up again when you're ready to serve (or just slush it up with a spoon, which is what I did)!