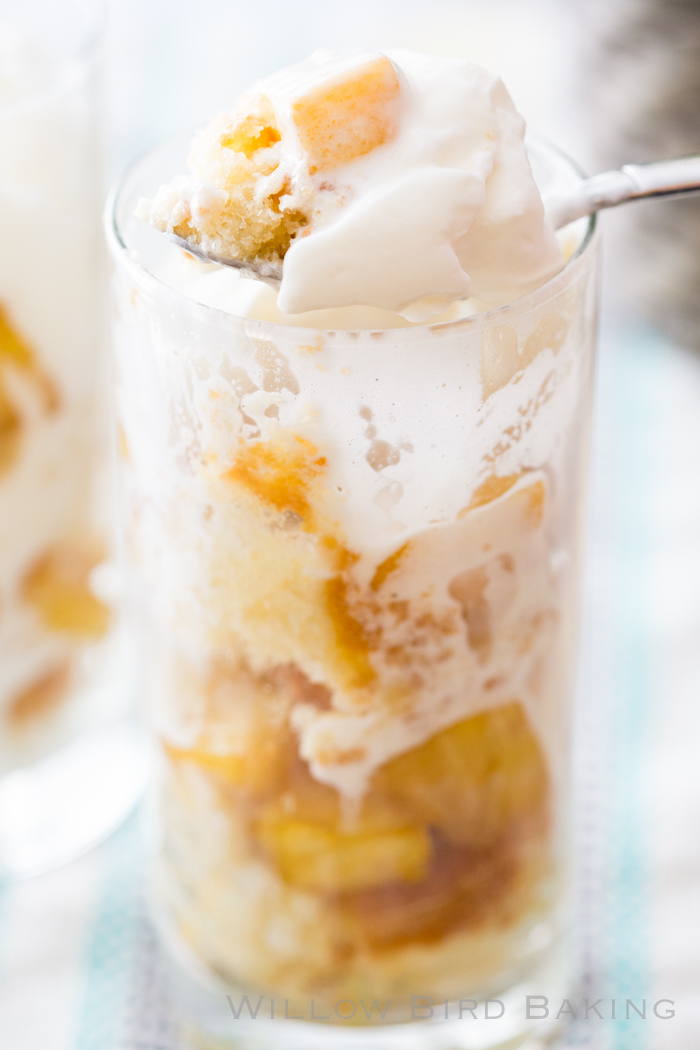 Caramelized Pineapple Parfaits
Hey friends, a quick reminder that on the internet (just like in real life), YOU DON'T HAVE TO SAY ANYTHING AT ALL.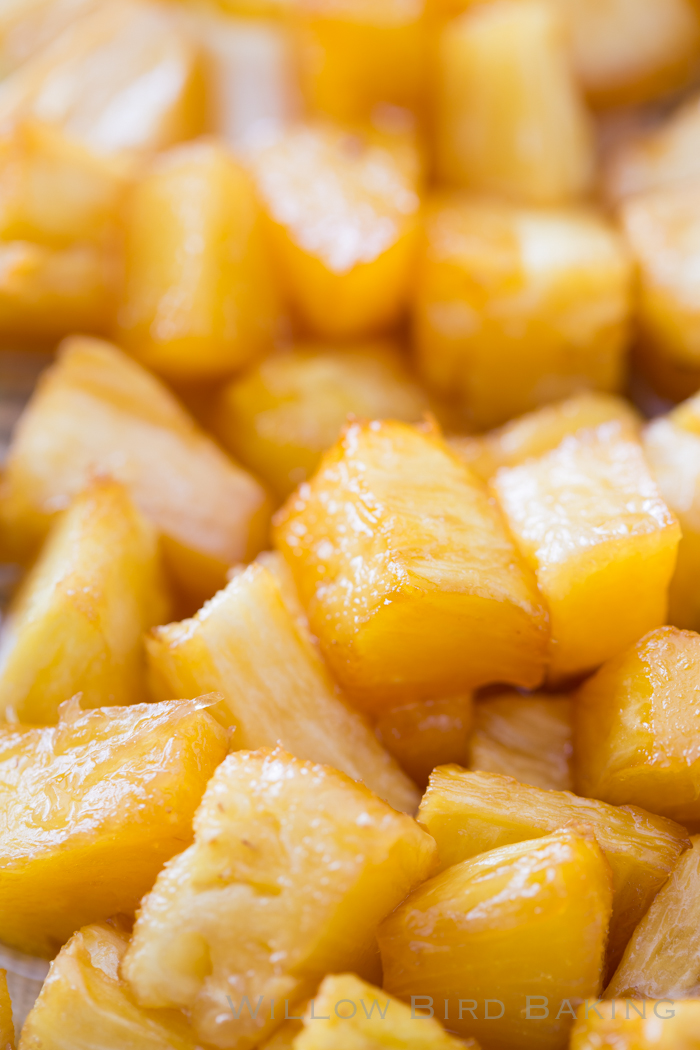 It's always annoyed me when people chime in on a friend's cooking video just to proclaim that they hate it or it "looks disgusting." I know the person who worked hard to create that video and I care about their feelings. But even if I didn't, it's not necessary or helpful or kind to bash someone else's taste.
If you don't have anything nice to say, please don't say your hateful stuff anyway and then when someone notes that it's rude, protest that you have a right to share your opinion just like everyone else. Sure you do. We're not gonna lock you in prison. We just think you're a jerk.
And sometimes "yucking someone else's yum" has a more significant impact. A couple of examples:
Beyoncé just shared the first (regal, gorgeous) photo of her twins, Rumi and Sir Carter, and it was met with a ton of joy. But in the face of Black people being brilliant and lovely, some white people always have to chime in with a reason they aren't enthralled. And then they insist they aren't racist, just stating an opinion.
Here's the thing about this particular instance of saying something when you should have said nothing: not loving the color palette of her photos isn't racist, but it is racist that you don't recognize the context you're throwing that opinion into — that you don't recognize the Black cultural references you're calling tacky, that you don't realize how Black motherhood is portrayed, that it doesn't occur to you that you could be missing anything at all.
Making this extra fun is that (while each no doubt feels their opinion is very special and unique), there are tons of these white people who "aren't racist" but just "don't understand why Beyoncé is such a big deal" or feels "she's so arrogant." So much immediate, emphatic, malignant rain on the parade.
A similar phenomenon occurred when we learned that the next Doctor Who will be a woman (played by Jodie Whittaker). Folks had to chime in to announce they weren't happy with the choice — not because they're sexist of course, but because [insert all of the tedious explanations here].
Again, there's that saying something when you should have said nothing. And the fact that you really loved David Tennant isn't sexist, but throwing your opinion into a space where little girls reacted with unadulterated glee, where you don't seem to realize that there is no neutral, and where you haven't noticed that representation matters — that's sexist. And again, there are tons of you. Tons of fervent backlash about a tiny bone we've been thrown, before we've even had a chance to catch it.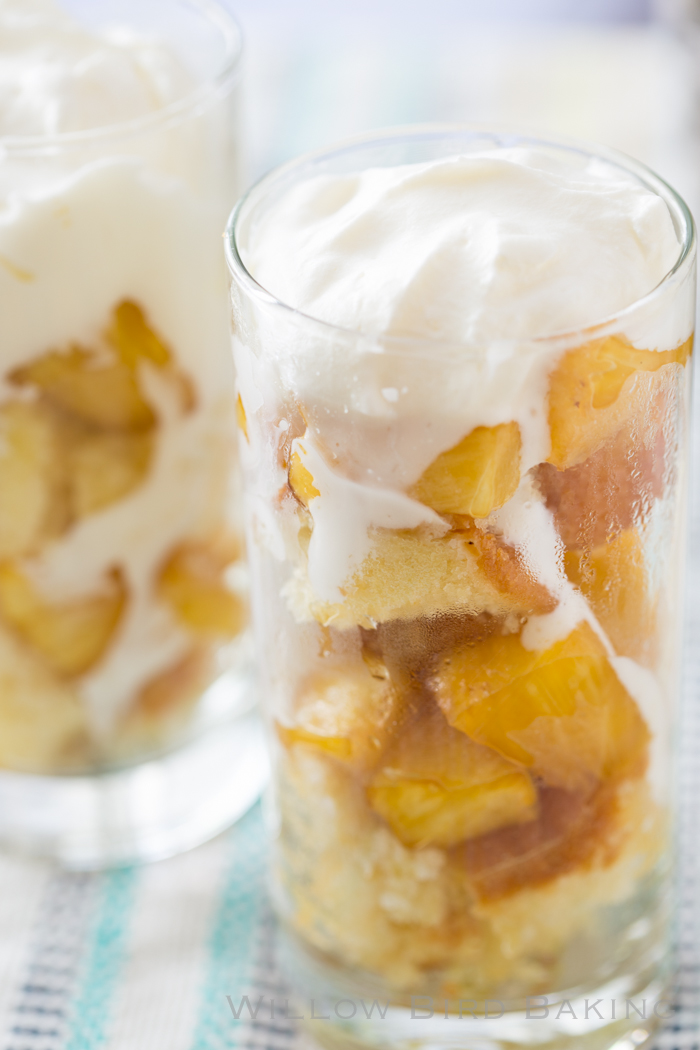 The good news? The solution is simple. We've talked about it so many times here before: just THINK before you speak, even online! Even in Facebook comments! Even when you don't know anyone replying to the thread! Even when you're Facebooking all alone in your den eating cheetos and having a hard time imagining other humans really exist!
Ask yourself: is it true? helpful? inspiring? necessary? kind? And if it's none of those things and it's just your opinion, wherein you happen to be purposely raining on someone's parade? Just remember: YOU DON'T HAVE TO SAY ANYTHING AT ALL.
Where on the internet have you wanted to share this advice lately?
One year ago: 4-Ingredient Blueberry Cobbler Dump Cake
Two years ago: Coconut Cream Gooey Butter Cake
Three years ago: How to Put Together a Cheese Plate (and Other Summer Picnic Recipes)
Four years ago: Gooey Chocolate Coconut Cream Skillet Cake
Five years ago: Gooey Chocolate Skillet Cake Ice Cream Sundae
Six years ago: (Freshly Picked!) Strawberry Cream Pie
Seven years ago: Peach Cobbler Cupcakes

Caramelized Pineapple Parfaits
These parfaits are delicious! Your yield will vary based on what glasses you use to assemble your parfaits, but if you have leftovers of any of the components, that's not a bad problem to have! Caramelizing pineapple takes awhile, but I've included two options (stovetop and oven) that I've tested out for you. When caramelizing, be patient. Don't stop when the fruit has pale coloring; instead, wait until you have those gorgeous, dark-golden tones. You're going to want to start keeping caramelized pineapple on hand all the time for topping ice cream (and skillet cakes, duh.) Don't ask me how I know this.
Author:
Willow Bird Baking
Ingredients
Caramelized Pineapple Ingredients:
4 pounds pineapple, chopped into 1-inch pieces
1/2 cup butter
1 cup brown sugar
Other Ingredients:
2 cups heavy cream
1/2 cup powdered sugar
1/4 teaspoon coconut extract
pound cake, cubed (I used store-bought this time, but here's my favorite from-scratch recipe!)
Instructions
Caramelize the pineapple on the stovetop or in the oven. STOVETOP: Melt the butter in a large skillet over medium heat. Add the sugar and cook, stirring, for 1 minute (the butter and sugar will remain separated). Add the pineapple and cook, tossing periodically, until the juice has mostly evaporated and the pineapple is nicely caramelized, about 35-40 minutes. OVEN: Preheat the oven to 300 degrees F. Place the chopped pineapple in a baking dish, melt the butter in the microwave, and pour the melted butter evenly over the pineapple. Crumble the brown sugar evenly over the pineapple. Bake for around 2 hours, tossing every 20-25 minutes, until caramelized and delicious. Cool completely.
Whip the cream: Beat heavy cream, powdered sugar, and coconut extract together to stiff peaks.
Assemble the parfaits: Place a layer of pound cake cubes into the bottom of each glass. Top with caramelized pineapple and whipped cream. Repeat layers until each glass is full. Serve!