Last weekend I spent 48 hours with 14 of my seventh graders. At camp. Doing campy things (pun intended).
That probably sounds like a unique form of teacher-torture, but it was actually a fantastic experience, and one I'm planning on telling you all about. For now, though, I just want to tell you about highs and lows.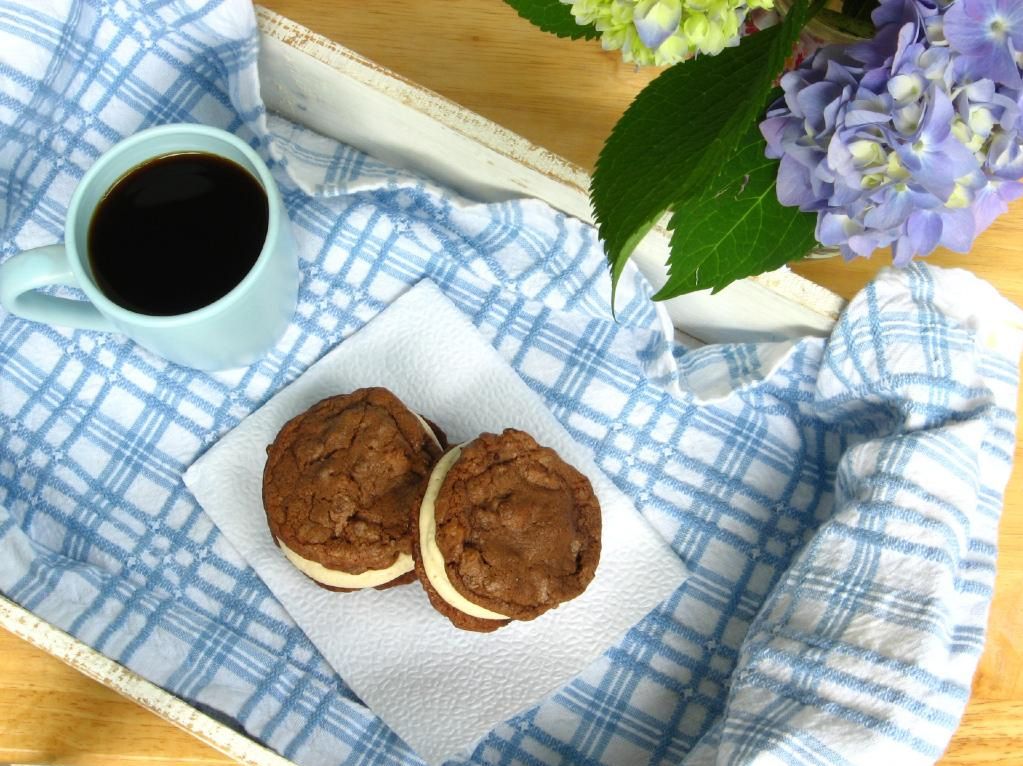 Highs and lows is a game we played while sitting in one of those kumbaya campfire circles you may remember from the summers of your childhood. Each student listed a high from the day — some accomplishment or moment of frolicking they particularly enjoyed — and a low — something they would change if they had fancy superhero rewind powers.
This may sound strange, but listening to them recite their lows was encouraging. If you've ever been close to a seventh grader for a prolonged period of time, you know that they can lapse into sarcasm and negativity about as quick as you can say, "Do your homework." At other times, though, they can be pretty special little people to be around.
I heard a few people say, "I can't think of any lows." A couple commented on minor annoyances like bugs or pollen. One was sad his team didn't get to float their raft because of the rain, but even that was qualified with, "but I really enjoyed the process of building it anyway." What cool kids.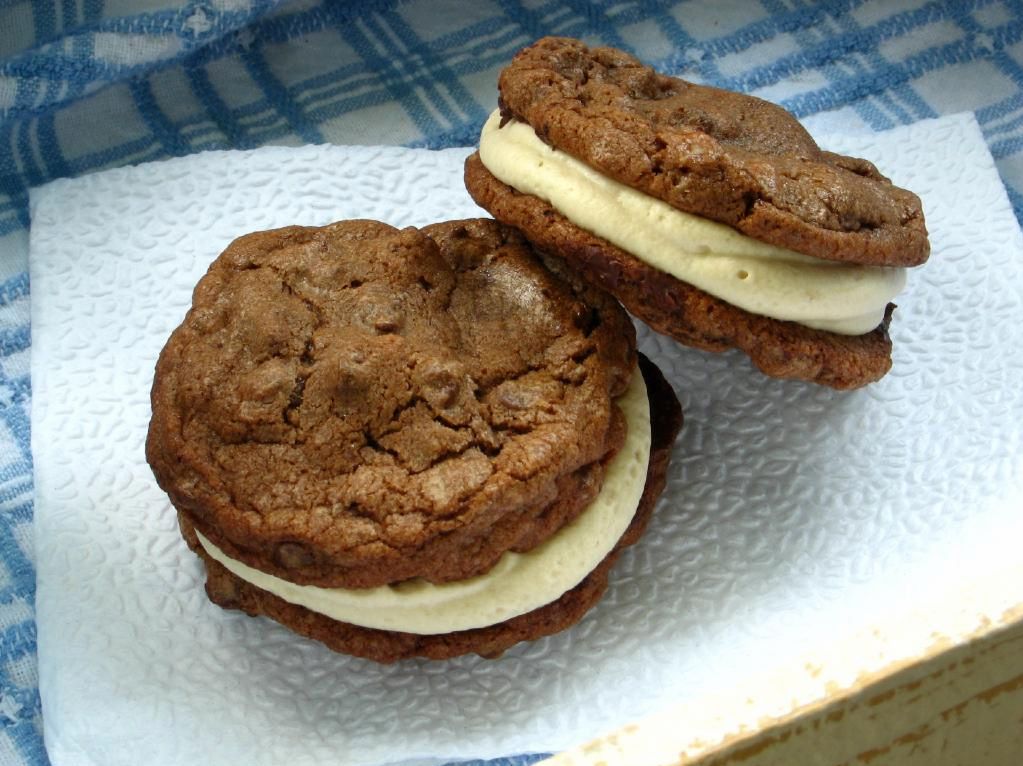 Their highs were even better. They were proud of how everyone had worked as a team, enthusiastic about spending time with their classmates, excited that one team's makeshift raft had made it to the dock and back without disintegrating. All in all, the circle was a sweet, s'more-punctuated time — even without joining hands or braiding daisies into each other's hair (though that would've been fun).
I'm a thoroughly reflective person — a trait happily amplified by my profession — and there's been quite a lot to digest in my life beyond the campgrounds lately. Perhaps that's why my thoughts turned today toward the highs and lows game — mountains and valleys, waterfalls and mud puddles. I've been trying to revisit the campfire in my mind to catalog and categorize recent events.
My lowest low this week was disconnecting from a good friend. I've been seeing a boy for awhile now who was special to me during my own middle school years, but I realized recently that things weren't going to pan out. I'm trying to be all Joy-the-Baker about this and say, "Oh, boys come and go like brownie recipes," but I think you must need curly hair and adorable freckles to pull that off, 'cause it's not working for me. I guess I'll stick to unattractive moping.
There are other, more mundane lows. My basil plant is looking droopy. The weather's been rainy and chilled. A cloud bank today on the horizon reminded me of unreachable mountains, somber moments.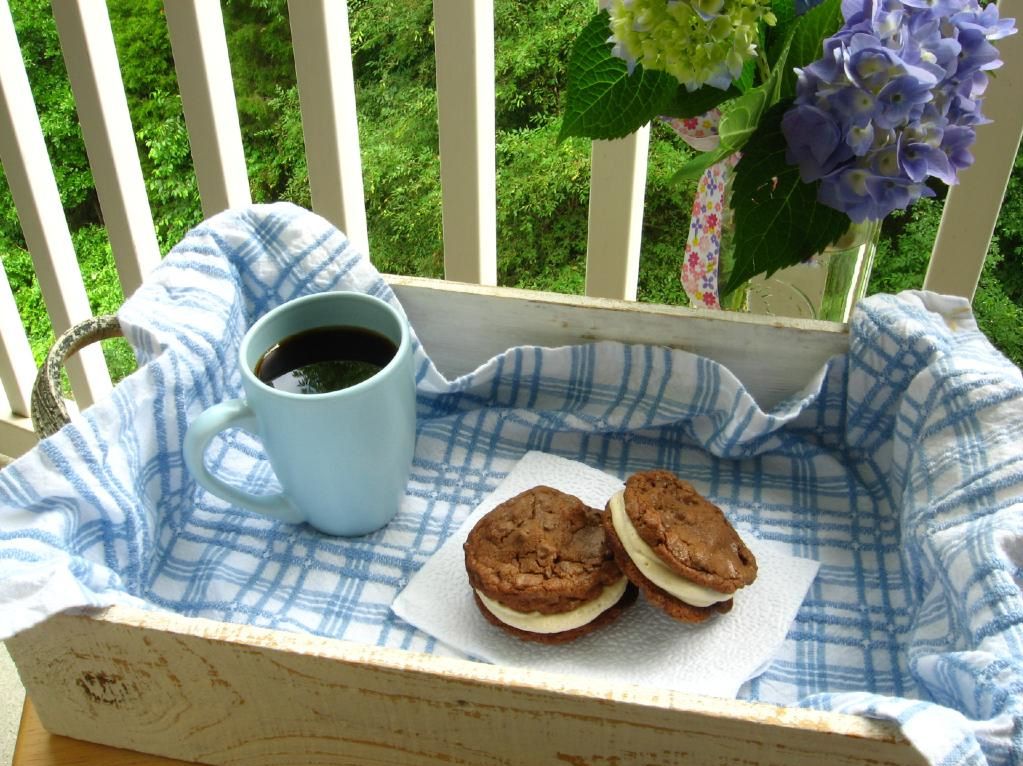 But:
-Today my sweet friend and coworker Ashley brought me a happy hippo.
-I just bought two of the sweetest sundresses ever from Target.
-I literally own at least 5 jars of On the Border salsa at this very moment.
-My family is healthy.
-I'm watching a bit of Kings of Pastry each evening.
-I found out a local cupcake truck is selling a version of one of my cupcake recipes, which they've named after the blog.
-Flippin' SAVEUR listed Willow Bird Baking as one of the "50 More Food Blogs You Should Be Reading."
Such soaring highs! I'm so grateful for those.
Another sorely needed high came in the form of these sweet little sandwich cookies. Driving home with Ashley, who bravely co-chaperoned the camping trip, I started brainstorming ways to use the coffee mousse I'm now enamored with. We thought of a gorgeous roulade, filled cupcakes, and lots of other things, but then Ashley mentioned how she loved to invent new cookie recipes. Cookies are so simple, so quick, so satisfying — everything I needed after a rough and tumble couple of days.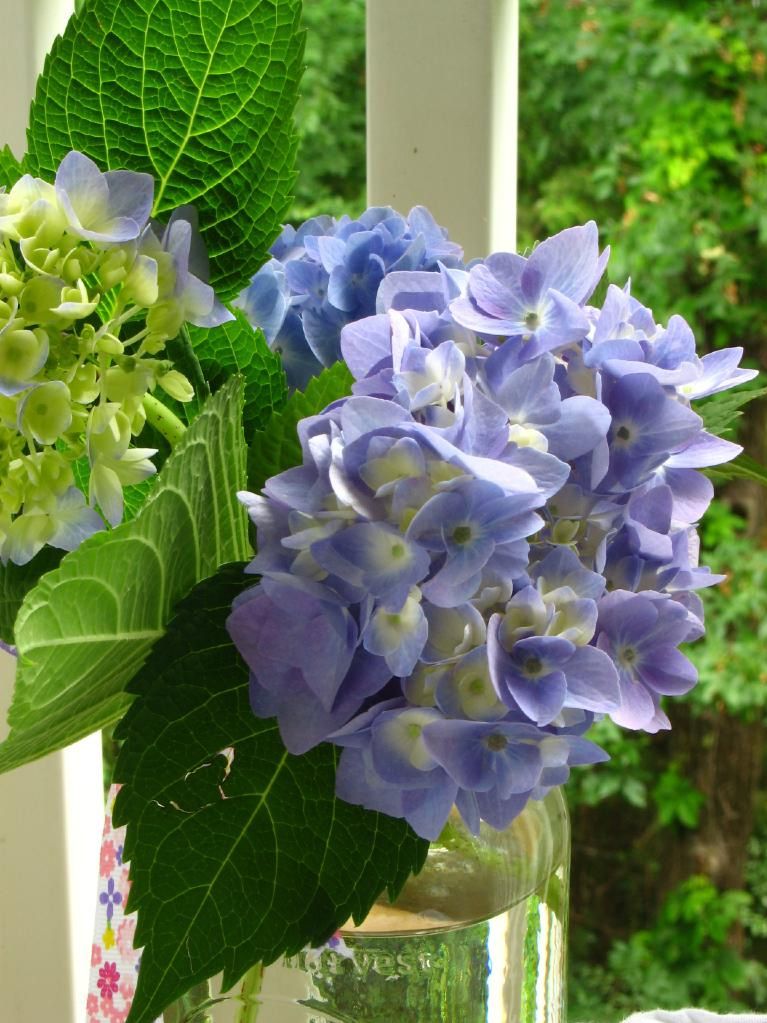 Mom's hydrangea bushes are blooming — another high!
They're also delectable, particularly when the words double chocolate are involved. These little sandwiches turned out rich and indulgent, with the perfect balance of flavors (sweet chocolate combined with the bitter, matte flavor of coffee) and textures (voluminous cream between chunky cookies).
For me, there's also something simple and childlike about the experience of eating a cookie sandwich. It reminds me of pulling an Oreo or an Oatmeal Cream Pie like a treasure from a Care Bears lunchbox. And if that sort of memory isn't a high, I don't know what is.
What are your highs and lows lately?
Coffee Mousse Filled Double Chocolate Chunk Cookie Sandwiches


---


Recipe by: Cookies adapted from Cathy Lowe, mousse adapted from coffee pastry cream by Rebecca Franklin
Yield: About 48 cookies or 24 sandwiches

Cookie Ingredients:
2 1/4 cups flour
1 teaspoon salt
1 teaspoon baking soda
2 sticks butter, softened
1 cup granulated sugar
1 cup packed brown sugar
2 large eggs, beaten
1 tablespoon vanilla
1/2 cup unsweetened cocoa
1 cup semisweet chocolate chips
1 cup bitterweet chocolate chips (I love Ghirardelli)
1 cup chopped pecans (optional)

Coffee Mousse Ingredients:
1 ¼ cups whole milk
2 teaspoons instant coffee granules
3 egg yolks
5 tablespoons granulated sugar
1 tablespoon all-purpose flour
2 tablespoons plus 2 teaspoons cornstarch
1 teaspoon pure vanilla extract
1 cup whipping cream
1 teaspoon gelatin

Directions:
Make the cookies: Preheat oven to 375 degrees. Whisk together flour, salt, and baking soda in a medium bowl. In a large bowl, cream the butters and both sugars together for a couple of minutes until fluffy. Add egg, vanilla and cocoa and mix. Gradually add flour mixture and mix until combined. Add chocolate chips and pecans, stirring until they're evenly distributed.

Drop the dough by tablespoonfuls onto a greased baking sheet or one covered with parchment paper or a silicone baking mat. Bake for 8-10 minutes and cool on the pan for a few minutes before transferring to a cooling rack.

Make the mousse: While cookies are baking and cooling, make the mousse. Whisk together the egg yolks, sugar, flour, and cornstarch until the mixture is completely smooth and set aside. Place the milk in a saucepan and sprinkle gelatin over it. Let it soften for 2 minutes before adding the coffee granules and setting the saucepan over low heat. Heat until it's just hot enough to steam, stirring the gelatin in to dissolve.

Once the milk is steaming, add half of it, whisking constantly, to the egg mixture to temper the eggs (this ensures they won't cook when you add them to the hot mixture). Add the milk and eggs back into the hot milk and continue stirring, and heat it for 1-2 minutes, until the custard reaches 170 F on a digital thermometer and is very thick. Remove from the heat, stir in the vanilla extract, and set the pan in a bowl of ice water, stirring every few minutes. Cool completely in this manner.

In the meantime, whip the cream in a chilled bowl until it holds stiff peaks. When the coffee mixture is cool, mix about 1/3 of the cream into it to loosen and lighten it. Then fold the rest of the cream in gently. Chill the mousse for at least 30 minutes before using.

Assemble the sandwiches: Turn half of the cookies upside down on the cooling rack. Pipe or dollop a good amount of cream onto these cookies and place the other cookies on top of them. Serve immediately or refrigerate in an airtight container.
P.S. One of my high school cooking students had the idea to try this coffee mousse with bacon and it was fantastic! Have I mentioned that I love my students?
If you liked this post, please:
–Subscribe to Willow Bird Baking
–Follow Willow Bird Baking on Twitter
–Follow Willow Bird Baking on Facebook
–Give this post a thumbs up on StumbleUpon
Other ways to share this post with friends!