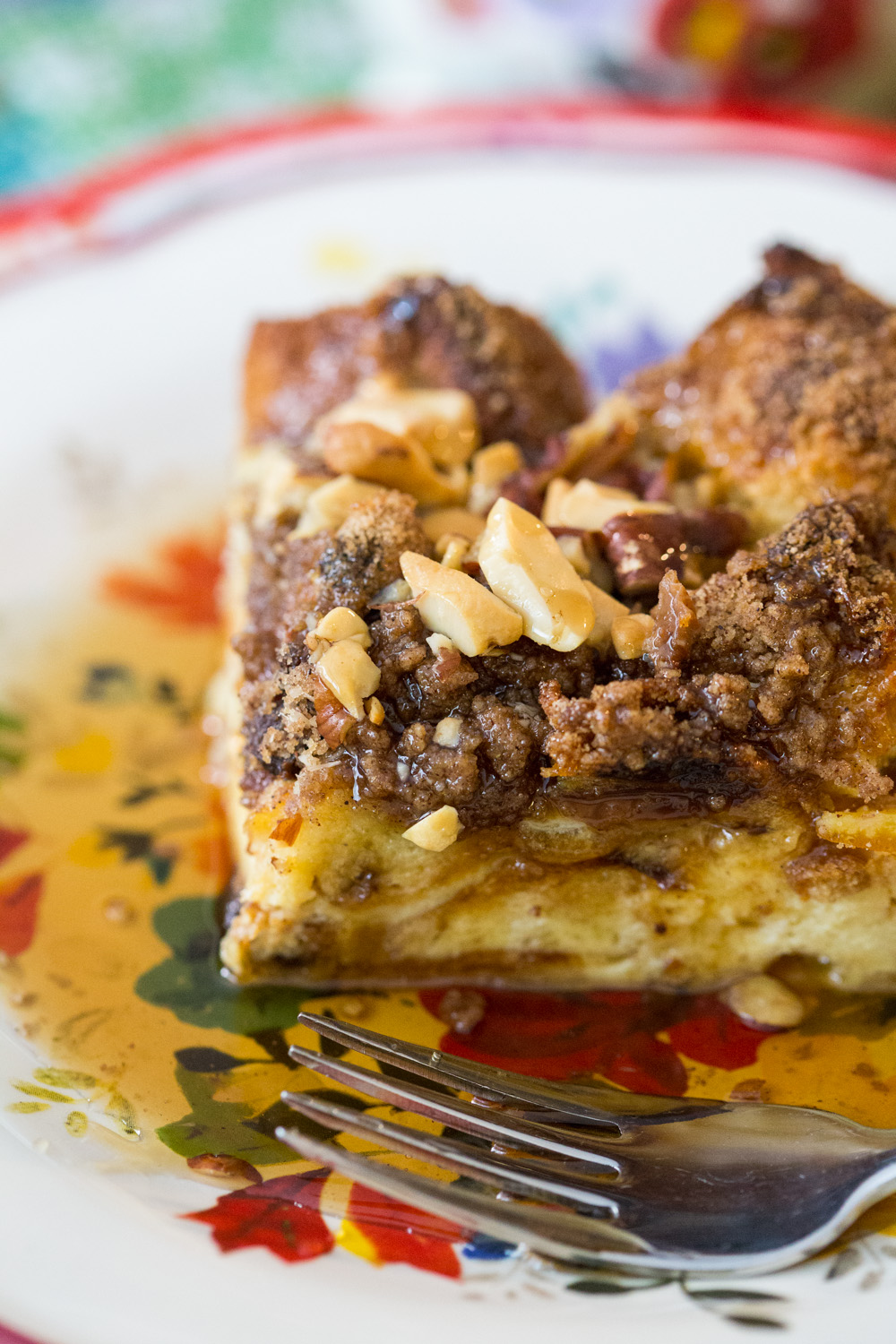 Panettone French Toast Casserole
IS IT TIME TO PLAN CHRISTMAS MORNING BREAKFAST YET? Y'all can keep Christmas lunch and Christmas dinner, 'cause I know what's up. CHRISTMAS MORNING BREAKFAST.
When you're little and your parents debate whether to enjoy HOMEMADE HOLIDAY BREAKFAST or presents first, it's legit a hard choice. Now I want to kick my younger self (not really — don't kick kids) and scream, "BREAKFAST FIRST. ALWAYS BREAKFAST FIRST."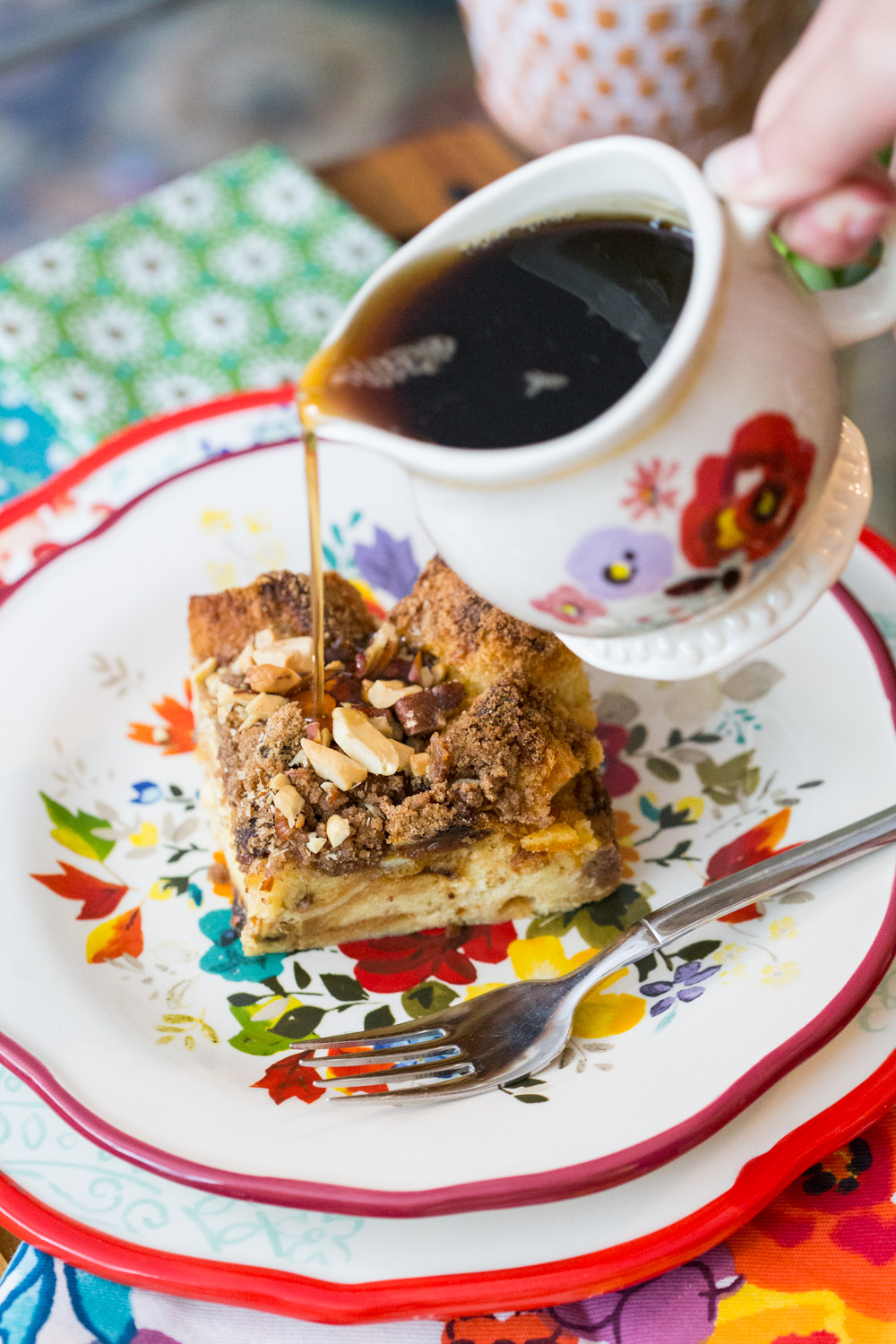 This year, I partnered with Our State Magazine and The Fresh Market to create this delicious recipe for homemade Panettone French Toast Casserole.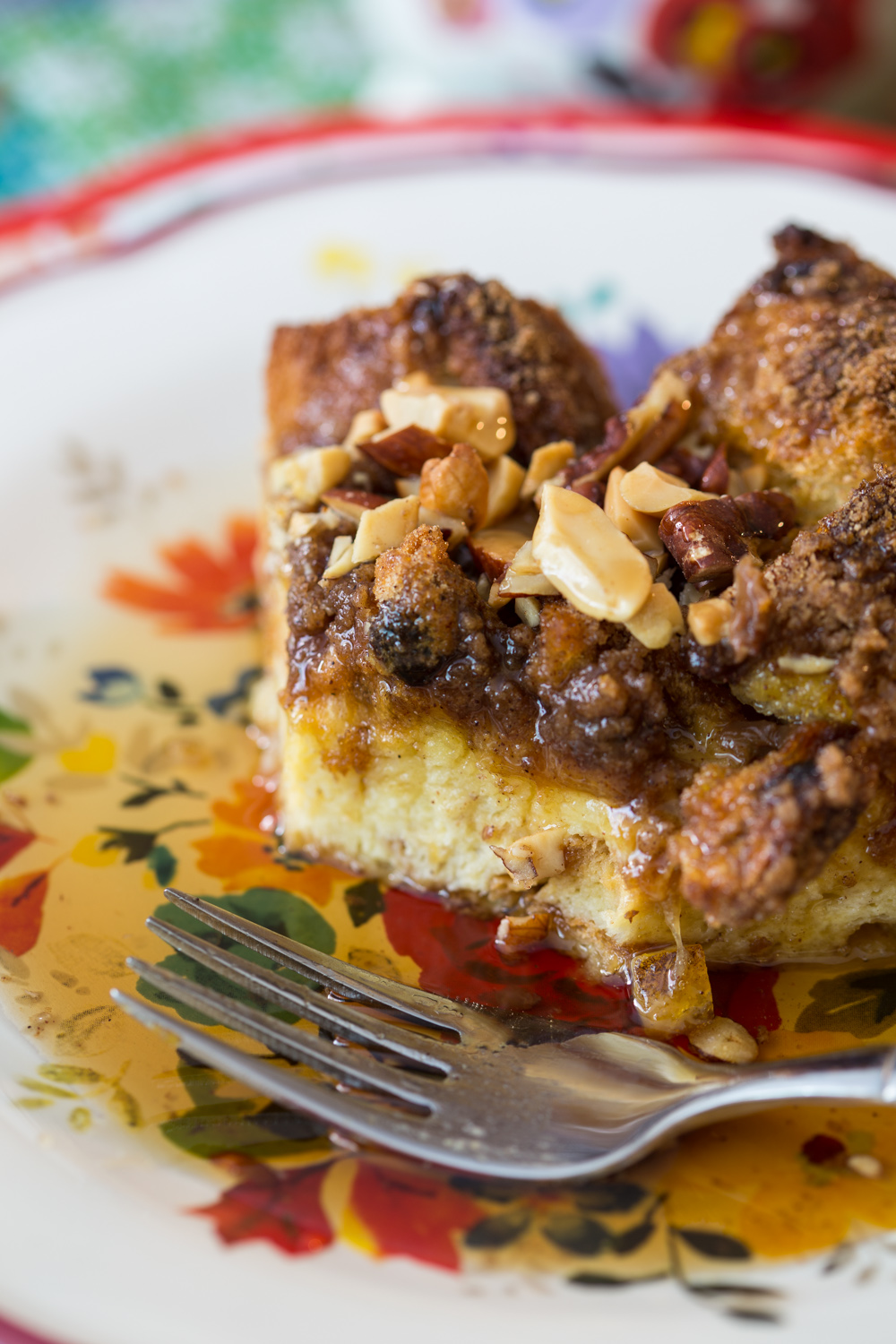 This company-ready recipe uses bourbon for a festive zing and a crushed nut topping — perfect with a drizzle of maple syrup and maybe even some whipped cream if you have it on hand. Best of all? It's ideal for Christmas morning, since you can prepare it on Christmas Eve, let it soak overnight, and pop it in the oven the following morning!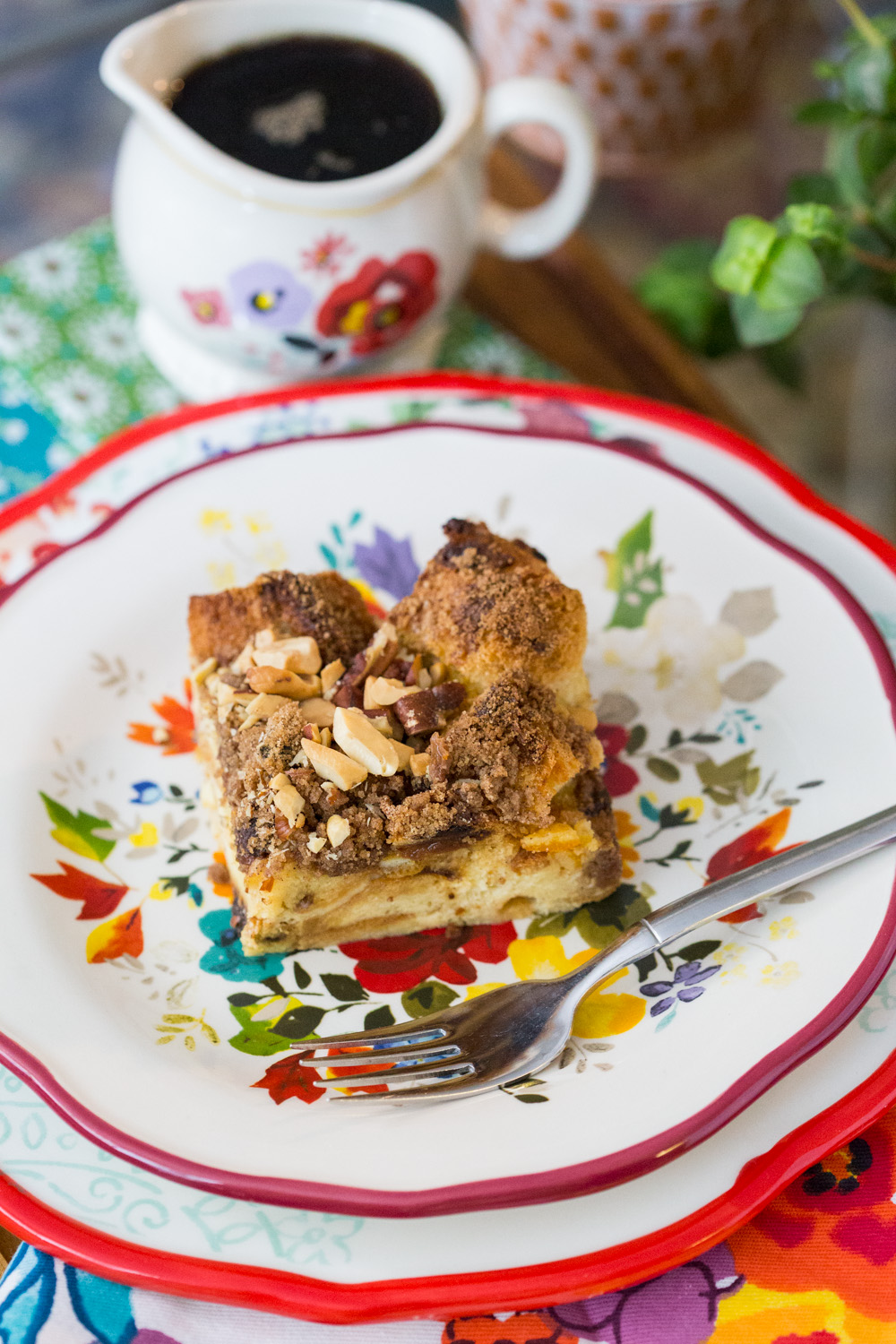 One year ago: Spoon-Up Homemade Eggnog
Two years ago: Maple Cream Snickerdoodle Bars
Three years ago: Spiked Mocha Mousse Bars
Four years ago: Moist Fluffy Coconut Cake
Five years ago: Salted Caramel Mocha Hot Chocolate
Six years ago: Secret Garden Recipe: Two Exquisite Tea Sandwiches
Seven years ago: Oreo Truffle Snowmen