Thanks to Philadelphia Cream Cheese for sponsoring this post.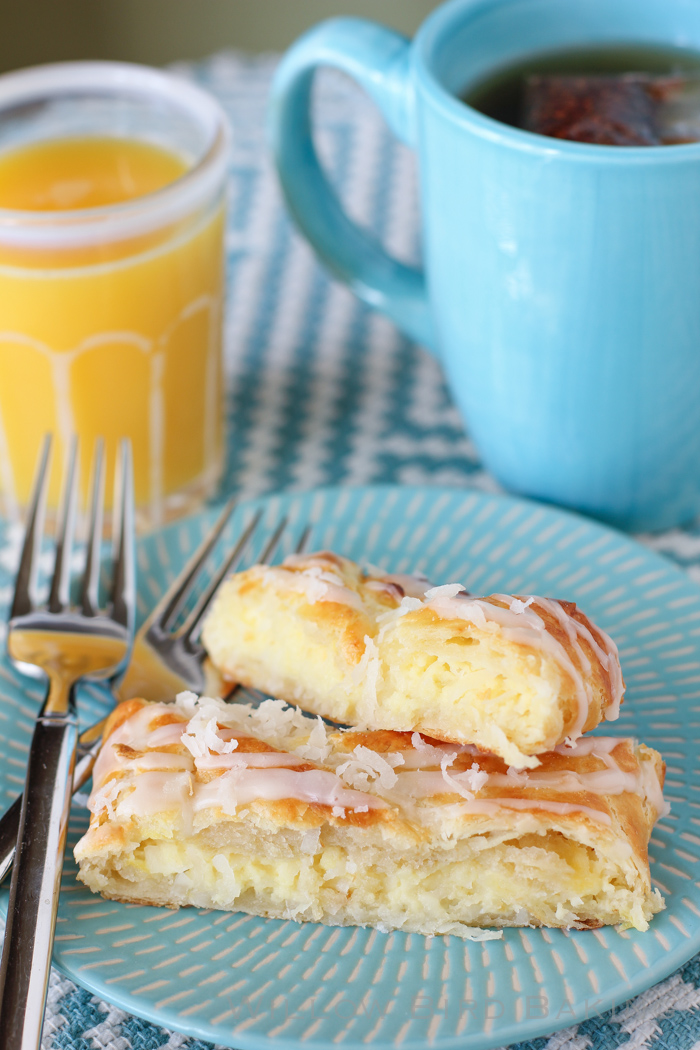 Coconut Cheesecake Breakfast Braid
So many holiday mornings of my childhood were spent climbing into the car with my dad to drive over to the French Bakery. I think it had an actual name other than "French Bakery," but that's all we ever called it. We drove down Sharon Amity Road and turned right onto Albemarle. From there it was a short trek to the little strip of shops out in front of Eastland Mall where the bakery entrance was situated under a big arch. As soon as we walked in I was transported to France.
Really, I had never been to France and didn't know much about it. But Elliott Erwitt's iconic print, Provence 1955, hung on the wall and I knew that was quite French. Just look at the bicycle! The baguettes! The beret! And the ethereal perfume of freshly baked pastries — not just any pastries, but the ones with the dark golden sweet crunch on the outside and perfect flaky layers on the inside — was undoubtedly French! So what I mean to say is, I was transported to the France of my imagination.