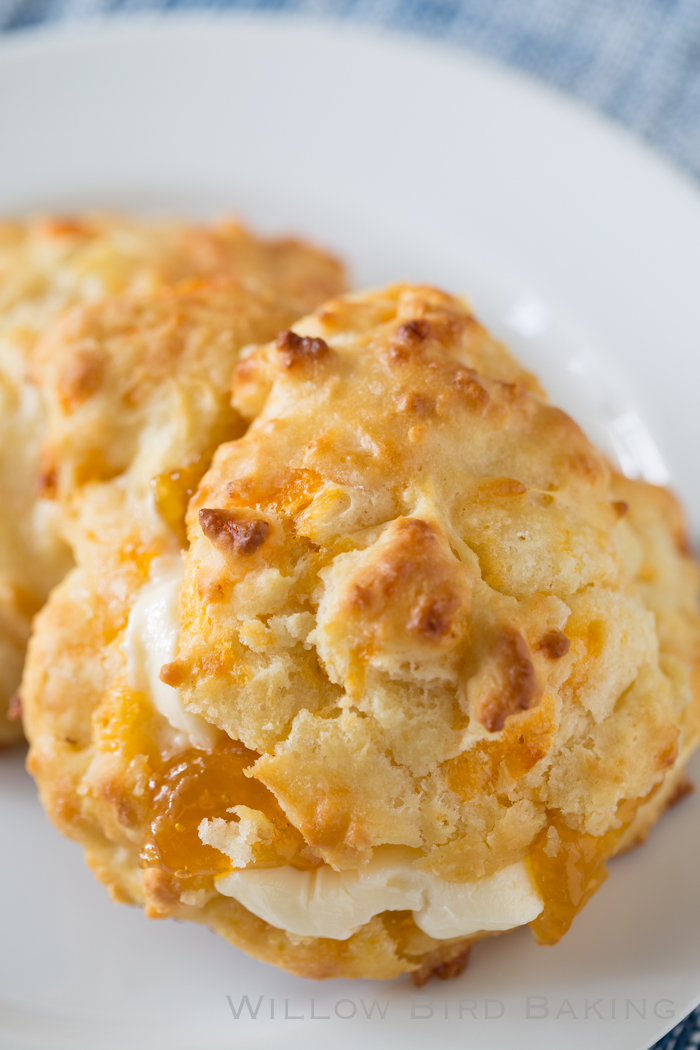 Sharp Cheddar Biscuits
One hot biscuit with a slice of extra sharp cheddar and freshly made peach jam. One iced vanilla latte. That's the order I place more often than I probably should at my local coffee shop before slipping into a booth and writing writing writing. Or, let's be honest, writing Facebook Twitter Instagram random animal video writing. The coffee shop is my comfortable space. I want to set that same comfortable tone for you at the beginning of this post — and reassure you that the end of this post will bring you back around to warm, fluffy biscuits — because in between, there's an uncomfortable topic. If it's uncomfortable for you to read about, imagine (or sadly, perhaps you know) how uncomfortable it would be to live with.
This is the beginning of a short series I'm writing about my growth as a white person in America seeking to be actively anti-racist. That R-word is enough to scare any food blog reader away ("We just want cupcakes! Where are the cupcakes?!"), but Willow Bird is not just a food blog. It's a food and stories blog. There are stories in my heart as I grow that need to be told. Besides that, I have the best readers in the world: readers who don't mind reading, thinking, caring. I asked you all on Facebook if you would commit to reading just the first two posts in this series even if you're not quite sure how you feel about it yet. The intended audience is fellow white people, because people of color don't need this series — they couldn't ignore racism if they tried. But everyone is welcome to read. Here is post #1: Why Do We Need to Talk About Racism At All?