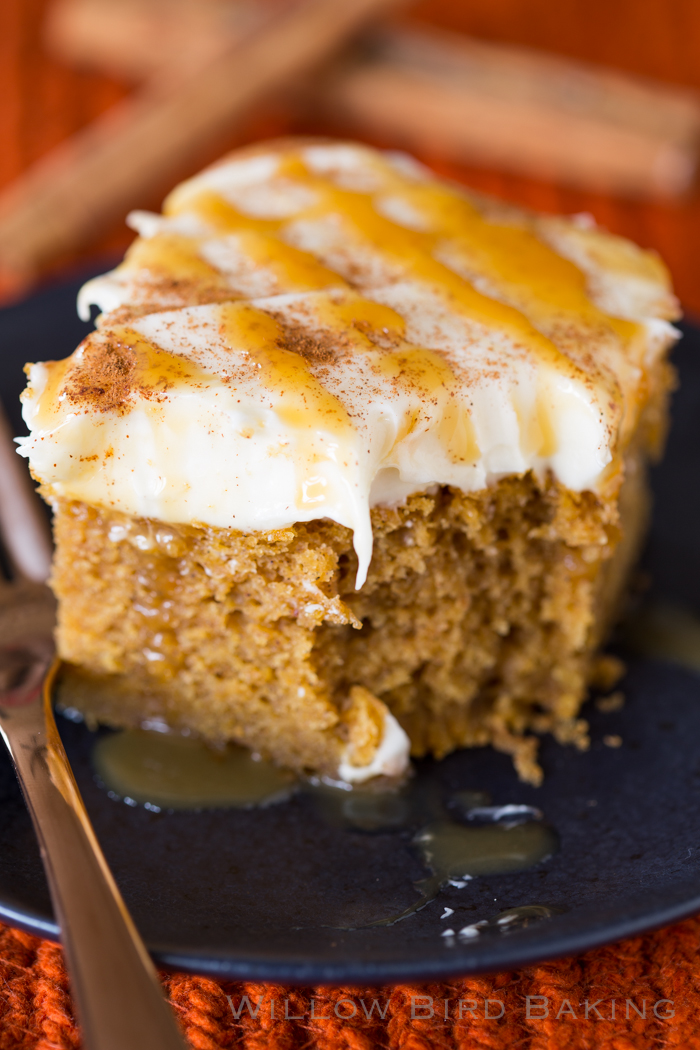 Pumpkin Spice Latte Snack Cake
I wrote this post as part of the Plugrá Butter Brigade. Thanks, Plugrá, for sponsoring this post and for making my favorite butter!
So before we get into this post and I get angry emails, let me just note that this cake involves no latte. I called it a Pumpkin Spice Latte Snack Cake because (a) I want to steal Starbucks' excellent SEO and (B) it reminds me of a Pumpkin Spice Latte: the pumpkin spice, the caramel drizzle, the full 12 months I waited to consume it again without being weird. But there's no coffee in it. Sorry if that's misleading. But obviously not that sorry, or I would've changed it.
ANYWAY IT'S FALL.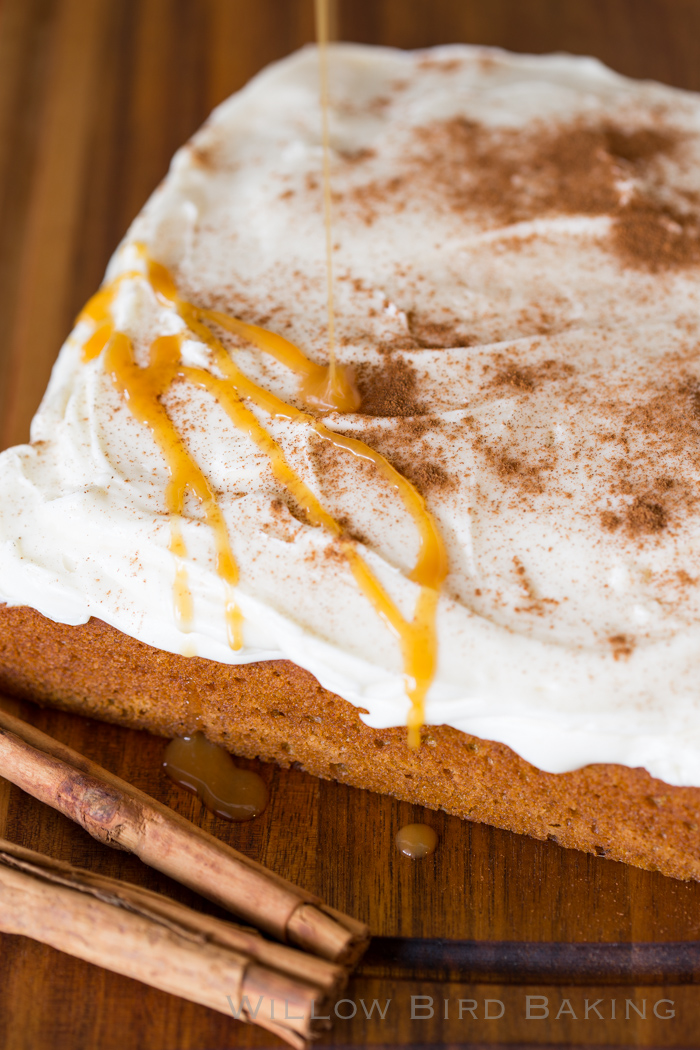 I have pretty drastically mixed feelings about this. My fellow teachers out there will understand. I love my students fiercely; I just sometimes love them even more fiercely from a distance. About the distance from here to the beach. I'm glad to be back in the classroom with service-minded kids doing amazing things. And I also want a piña colada.
I feel like pumpkin was specifically designed for teachers for the purpose of soothing this disconnect. Sure, school's starting. Sure, your workload is increasing by a factor of 8.5 gajillion. Sure, your recently cemented healthy eating and exercise routine is going to fall apart quicker than you can say "stress eating." Sure, your ulcer is returning. BUT THERE'S PUMPKIN. It's gonna be all right.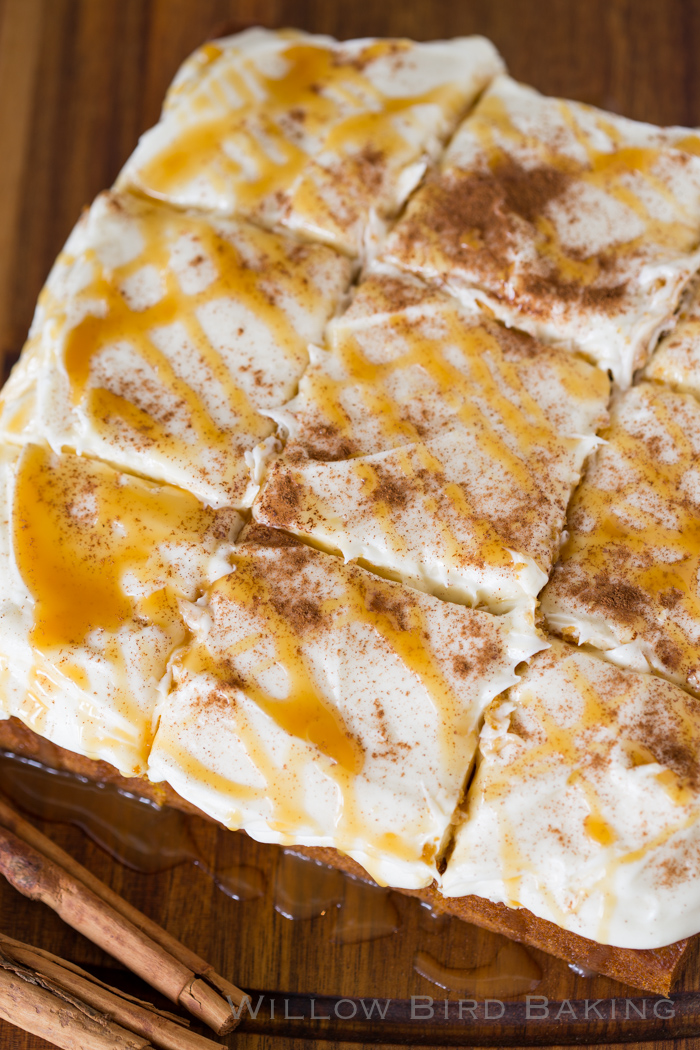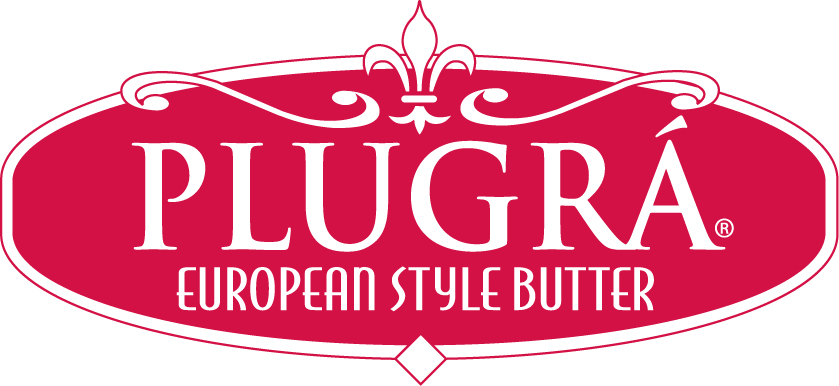 This cake is here for you. It's so easy and quick to whip up that it's the perfect anytime snack cake. Tons of rich cream cheese frosting and a buttery caramel drizzle top the moist pumpkin cake base. I won't tell anyone if you eat it for breakfast. Especially if you're a teacher.
One year ago: Cheesecake-Stuffed Pumpkin Bread
Two years ago: Easy Homemade Peach Cobbler
Three years ago: Vanilla-Custard-Soaked Pumpkin Poke Cake
Four years ago: Pumpkin Spice Pull-Apart Bread with Butter Rum Glaze
Five years ago: Chocolate Peanut Butter Bliss Cheesecake
Six years ago: Mini-Pies: Pumpkin, Peach Crisp, and Sour Cream Apple

Pumpkin Spice Latte Snack Cake
If fall means a sprinkle of cinnamon and a caramel drizzle to you, you're in luck! This Pumpkin Spice Latte Snack Cake takes the fun "pumpkin spice" and caramel flavors from your favorite morning drink and sticks them into a cake made for eating anytime of day.
Author:
Willow Bird Baking
Ingredients
Cake Ingredients:
3/4 cup Plugrá butter, melted
1/4 cup vegetable oil
3/4 cup granulated sugar
1/4 cup firmly packed light brown sugar
1 teaspoon vanilla extract
2 eggs
1 cup pureed pumpkin
2 1/8 cups all-purpose flour (1/8 cup is 2 tablespoons)
1 teaspoon baking powder
1/2 teaspoon baking soda
1/2 teaspoon salt
2 teaspoons cinnamon
1/2 teaspoon nutmeg
1/2 teaspoon ginger
1/4 teaspoon allspice
Frosting Ingredients:
1 1/2 (8-ounce) packages cream cheese, softened
6 tablespoons Plugrá butter, softened
3/4 teaspoon vanilla extract
3 cups powdered sugar
caramel sauce (homemade or store-bought) and cinnamon for topping
Instructions
Make the cake: Preheat the oven to 350 degrees F and grease an 8-inch square baking pan (I also place a greased sheet of parchment in the bottom for extra assurance.) In a large bowl, whisk together the melted butter, vegetable oil, sugars, and vanilla extract. Make sure the butter has cooled off a bit and then whisk in the eggs and then the pumpkin. In a medium bowl, whisk together the flour, salt, baking soda, baking powder, cinnamon, nutmeg, ginger, and allspice. Whisk these into your wet ingredients to combine. Pour the batter into the prepared baking pan and smooth out the top. Bake for 28-32 minutes or until a toothpick inserted into the middle of the cake comes out with just a few moist crumbs. Allow the cake to cool completely.
Make the frosting: Use an electric mixer to beat the cream cheese and butter together until fluffy. Add the vanilla. Slowly add the powdered sugar, mixing as you do, until all of it is combined. Pile the frosting onto the cooled cake and spread it out evenly. Drizzle the cake with caramel, sprinkle with cinnamon, and serve!