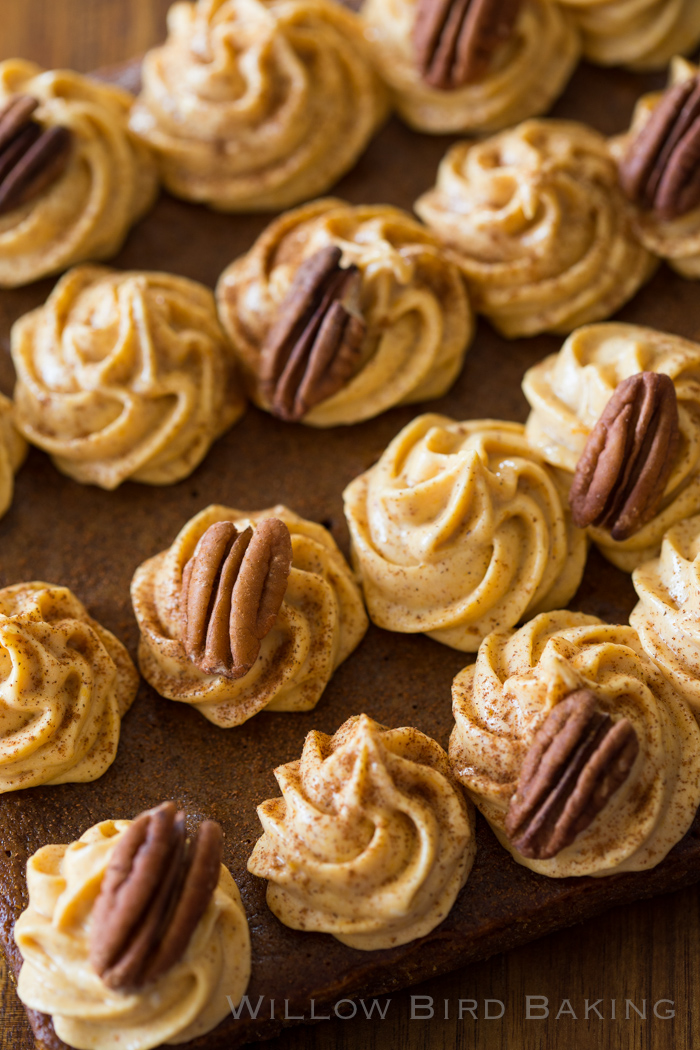 Chewy Gingerbread Bars with Pumpkin Cream Cheese Frosting
Best Guesses About What My Upstairs Neighbors Are Doing Right Now:

They've been evicted and told they only have until 3 a.m. to move their belongings out. They are bowling enthusiasts and therefore have roughly 856 bowling balls in varying shapes and sizes, including a limited edition My Little Pony ball with a bowling pin cutie mark. To save time, they're rolling, tossing, and occasionally drop-kicking their ball collection out of the apartment.