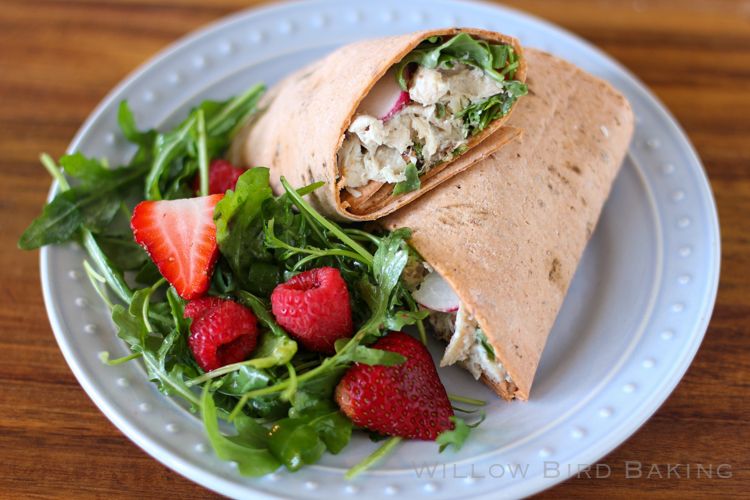 Blue Cheese Chicken Salad Wraps
What kind of sleeper are you? I'm just returning from an overnight field trip with my students and I think I've now experienced the full range of sleep possibilities. I had no idea sleeping styles were so diverse.
We had the quiet, still sleepers. I'm one of these. I used to lay sea star (if you don't know what I mean by that, check out this sleeping positions chart) like a rock all night without moving and certainly without much noise (besides the occasional snoring if I was sick or overly tired.) I've started to move a little more, lying on my side now and again, but I'm still pretty calm. Thankfully, Mike is a pretty quiet sleeper, too. He turns over now and again, but nothing too wild.
Some of my students, however, were flailers. These were the kids who accidentally socked the kid in the sleeping bag beside them in the face periodically.
Some were rolling stones. These were the ones who started on one end of the room and ended up stuck under a bed on the opposite side.
Some of them were thrashers. These were the ones who had noisy, crunchy fits in their sleeping bags trying to get comfortable — usually in the middle of the night when everyone else was asleep.
And then we had the night screamer, the kid who sat bolt upright in the middle of the night yelling nonsense and then, when told she was just dreaming, fell over asleep again. The students were all wonderful during the day, but with all of this going on for four nights straight, let's just say I need a nap.
What kind of sleeper are you? And join our conversation over on Facebook: what's your sleep position?
* * *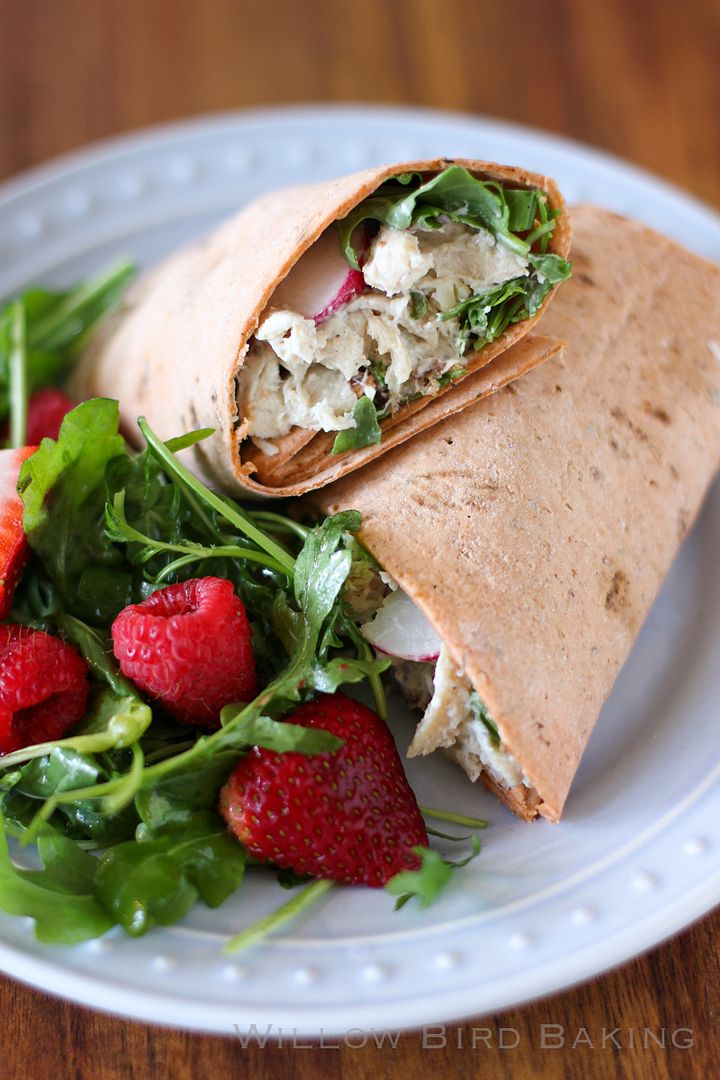 These Blue Cheese Chicken Salad Wraps might not help with sleep deprivation, but they'll definitely help you create a quick weeknight dinner so you can get to sleep earlier! I started with a rotisserie chicken from the grocery store for convenience and whipped these up in no time. Don't skip any of the components — the heat of the radish, peppery crunch of cold arugula, and rich blue cheese struck a surprisingly nice balance. We served our wraps with fresh berries and a salad of arugula lightly dressed with olive oil and lemon juice.
One year ago: Brown Butter Pumpkin Cake Cheesecake with Salted Caramel
Two years ago: The "Just Trust Me" Fried Bologna Breakfast Doughnutwich
Three years ago: Homemade Croissant Phototutorial
Four years ago: Jack-o'-Lantern Whoopie Pies
Blue Cheese Chicken Salad Wraps

---


Recipe by: Adapted from Food & Wine via Delish
Yield: 4 wraps

Use leftover rotisserie chicken to make this dish super quick and easy to prepare! Despite being quick, these wraps pack a lot of flavor. I loved the bite of the radishes with the musky, bold blue cheese flavor.

Ingredients:
2 ounces crumbled Gorgonzola cheese
1/4 cup plain Greek yogurt
2 tablespoons light mayonnaise
1 1/2 tablespoons extra-virgin olive oil
1 tablespoon white wine vinegar
1/2 tablespoon minced shallot
1/2 teaspoon lemon juice
salt and pepper
2 cups diced rotisserie chicken
4 Flat-Out wraps
1/2 cup thinly sliced sugar snap peas
1/2 cup thinly sliced radishes
1/2 cup arugula

Directions:
In a medium bowl, mix together the Gorgonzola, Greek yogurt, mayonnaise, olive oil, white wine vinegar, shallot, and lemon juice. Fold in the chicken and season it to taste with salt and pepper. Place a bed of arugula in the center of each of 4 wraps. Pile 1/4 of the chicken mixture, a layer of radishes, and some sugar snap peas on each one. Fold up the wraps and cut them diagonally. Serve with an arugula salad lightly dressed with olive oil and lemon juice (I do a 1 tablespoon olive oil to 1 teaspoon lemon juice ratio) and berries if desired.