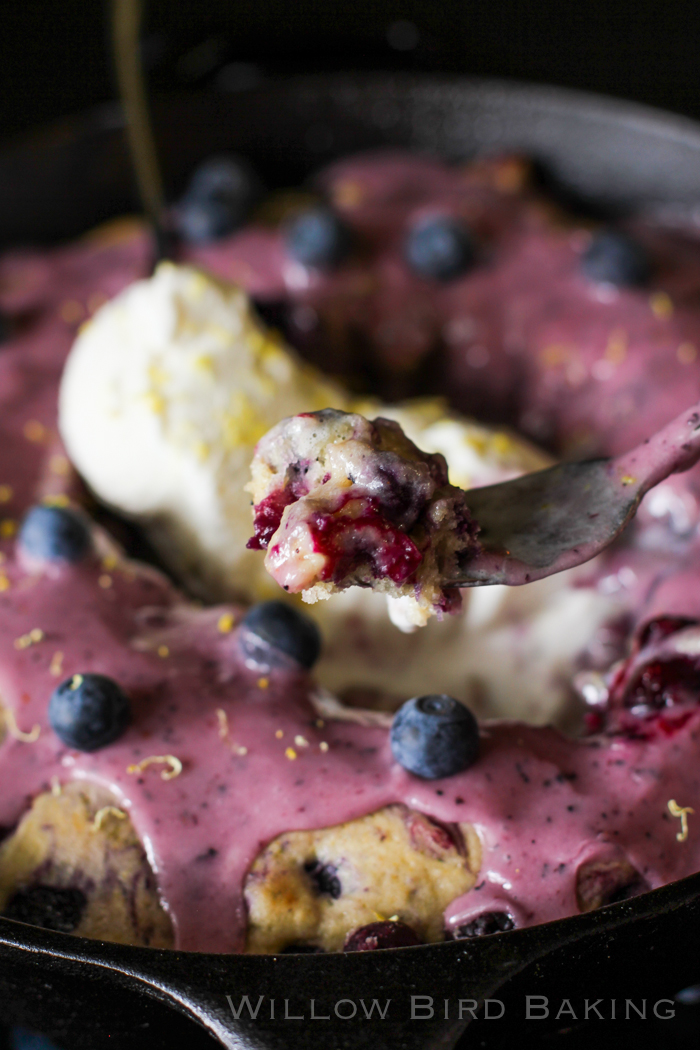 Hot Blueberry Cake with Vanilla Ice Cream
I take hundreds of photos. I don't think a day passes when I don't take one or two. This weekend I've snapped pictures of my favorite shrimp tacos, my pretty Chipotle salad, Mike's eyes looking particularly blue, Byrd sleeping with her favorite toy. The other night I was lying in bed thinking about what creates this urge in me and I settled on this: I think we take pictures because we're afraid of dying.
We don't think of it like that while we're standing in front of Cinderella's castle and squishing a little tighter shoulder to shoulder to fit in the frame. We don't think, "I'm terrified. Let's take a few more snaps." It's more of a current running through our subconscious: I have to capture this moment. I have to stop the clock for a second. I have to preserve this feeling, this memory. I have to hold on to it somehow.