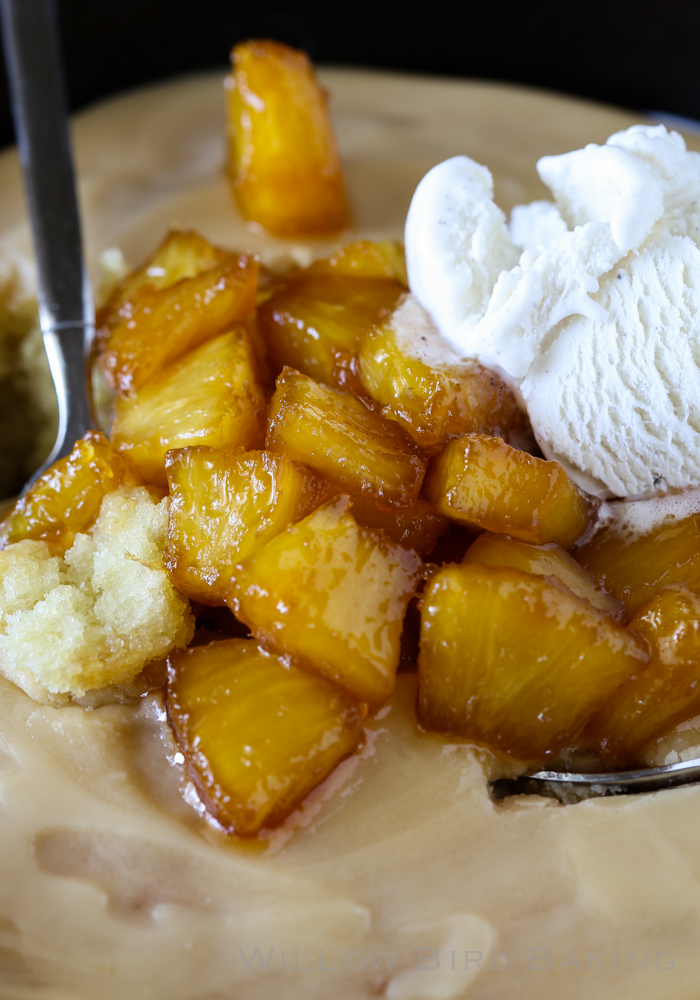 Hot Yellow Cake with Caramelized Pineapple
Aastha, one of my 7th grade students (almost 8th!), is a ballerina and a fantastic nail artist, but I can't relate to those things. Grace is a foreign concept to me and I have to use clear nail polish or I look like I've been trying to finger paint in a cement mixer.
But Aastha is also a passionate writer and baker, and those things I can relate to. For her Passion Project, a project wherein students spend an entire year exploring their personal passion and using it to improve or inform their society, she decided to create a cookbook of cupcake recipes adapted for special diets.