Check out Radish Revolution! Everyday Ways to Use that Peppery Veggie

by Julie Ruble at Mode
Thanks so much, Mode Media for sponsoring this post!

You guys, I'm seriously amazed and grateful at your response to my last post, which kicked off a series that seeks to start a conversation about race for my fellow white folks (with people of color welcome to join in as they wish). You guys were so open, enthusiastic, and supportive! Look for the second post in the series coming later this week.
In the meantime, I'm here today to drop in a quick little recipe that will come in handy for that post! No, you don't need pickled radishes to talk about racism — but you do need them for the recipe I'll be sharing at the end of that post. Sorry to tease and keep it a secret, but it's worth the wait.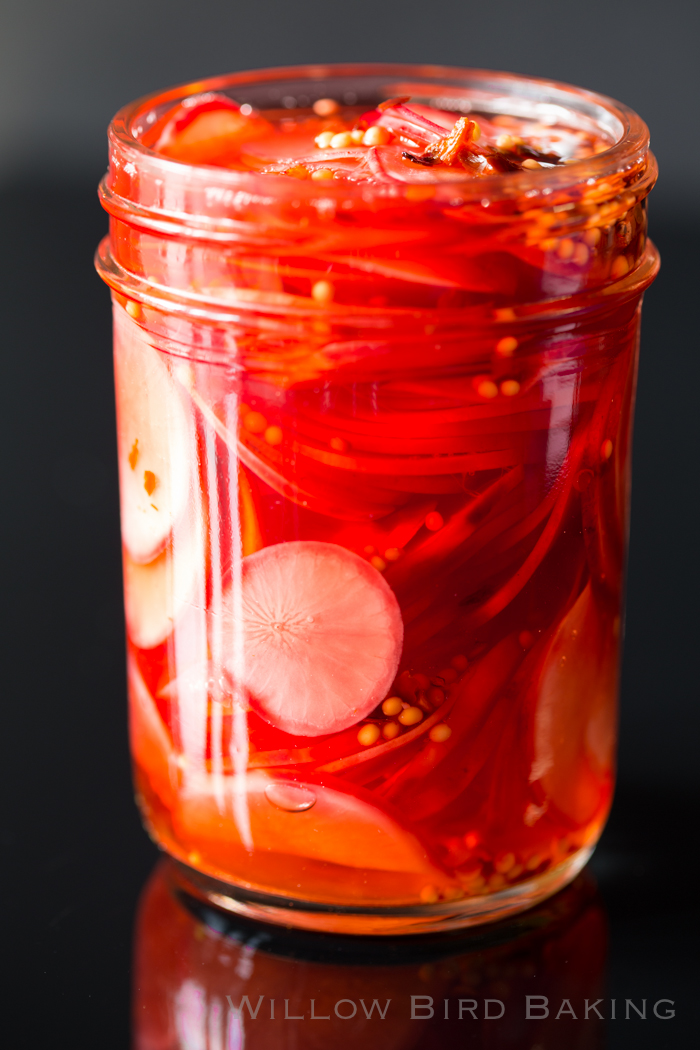 Quick-Pickled Radishes Recipe