This post is sponsored by Philadelphia Cream Cheese.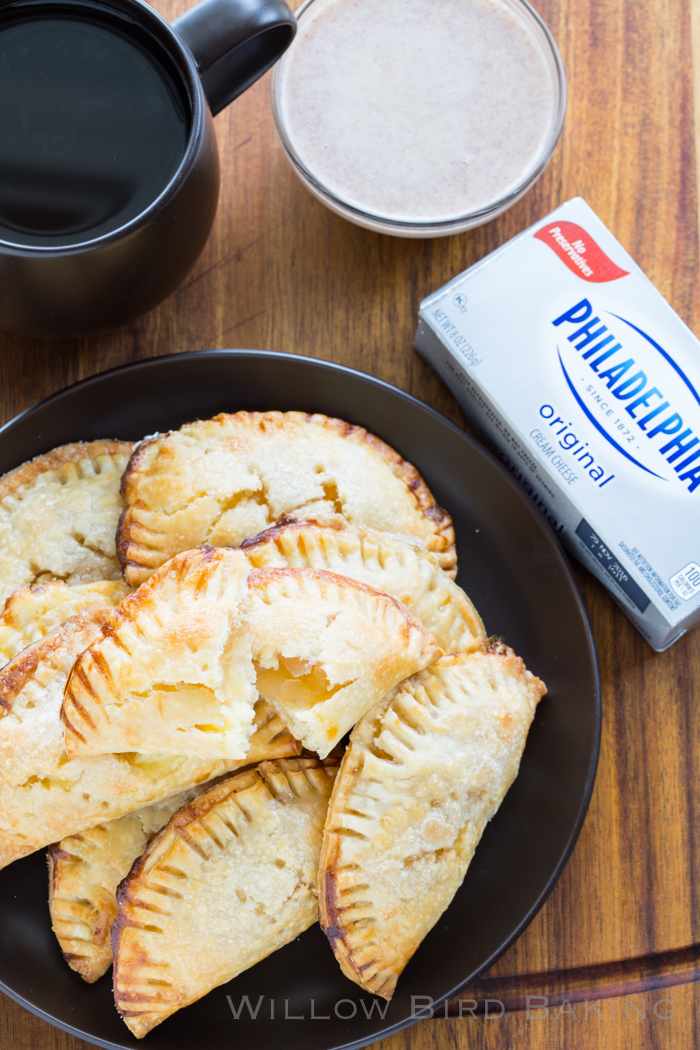 Apple Streusel Cheesecake Pockets
Patio parties are my fave. Just calling something a "patio party" immediately connotes a casual, relaxing vibe. It makes you think of comfy clothes, a breeze, great conversations, lots of sunshine, and lots of finger foods. We gave up a giant wraparound balcony when we left Raleigh, and our San Diego patio is a postage stamp in comparison, but who said patio parties have to actually BE ON A PATIO?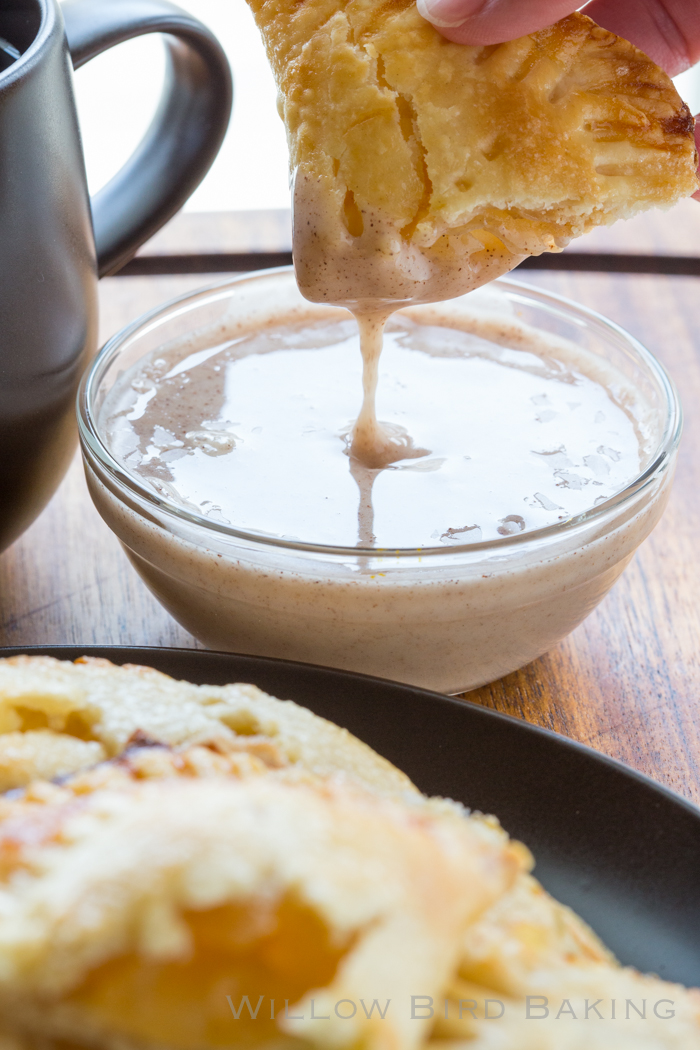 The beauty of San Diego is that the average temperature here is 70 degrees alllll year 'round! That means our entire (slightly-larger-postage-stamp-sized) studio apartment can be our patio. We can just throw open our sliding glass doors and voilà! Welcome to our party! Have some bubbly. Have a few Apple Streusel Cheesecake Pockets.
Even if you're somewhere a little more humid and buggy (waving smugly across the country to all my frands in the South), have your "patio party" without the doors open. Patio parties are a mindset more than anything else, am I right?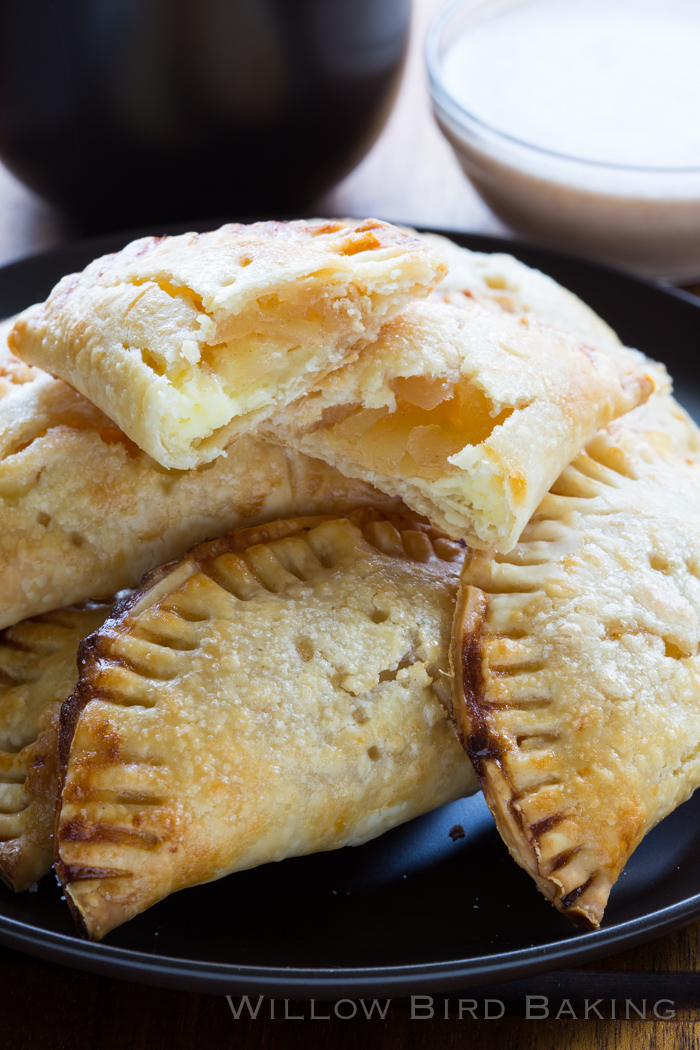 I love little pockets o' goodness made with refrigerated pie dough — SO easy, SO good! These pockets are stuffed with a simple cheesecake mixture using Philadelphia Cream Cheese, which I always keep around because the sweet and savory possibilities are endless! Philadelphia Cream Cheese is made with fresh milk and real cream (and no preservatives). In these pockets, the cheesecake mixture is topped with apple pie filling and shortbread cookie crumbs for a fantastic "apple streusel pie" effect without even half the work! Serve them at your patio party with some maple glaze for dipping. Cheers!
One year ago: Chile Rubbed Salmon over Cheddar Grits
Two years ago: Smoked Salmon and Whitefish Salad Melts
Three years ago: Fruity Pebble Strawberry Ice Cream Sundaes
Four years ago: No-Bake Fruity Cereal Treat Cupfakes
Five years ago: Creamsicle Cupcake
Six years ago: Black and White Croquembouche
Seven years ago: Mallows

Apple Streusel Cheesecake Pockets
These absolutely delicious Apple Streusel Cheesecake Pockets make use of refrigerated pie dough and a dead simple cheesecake mixture to create an impressive dessert in no time. They look like they took forever, but you can whip them up in about 30 minutes!
Author:
Willow Bird Baking
Serves:
8 (2-3 pockets each)
Ingredients
Apple Streusel Cheesecake Pockets Ingredients:
2 packages (2-count) refrigerated pie crusts (4 crusts total)
1 (8-ounce) Philadelphia Cream Cheese Brick, softened
1/4 cup sugar
1 egg, room temperature
1 can apple pie filling, finely chopped
4 shortbread cookies, crushed
1 egg, lightly beaten with 1 teaspoon water for egg wash
Sugar for sprinkling
Maple Dipping Glaze Ingredients:
1 cup powdered sugar
1/4 teaspoon cinnamon
2 tablespoons water
1/2 teaspoon maple extract
Instructions
Preheat the oven to 425 degrees F and line two baking sheets with parchment paper. Unroll the refrigerated pie crusts one at a time and use a 4 1/2-inch round cookie cutter to cut out as many circles as possible. (I got 5 circles from each crust, for a total of 20 circles.) Lay these out on your prepared baking sheets.
In a large bowl, beat together Philadelphia Cream Cheese, sugar, and egg until smooth. Transfer this to a zip-top bag with the corner cut off. In the middle of each pie crust dough round, pipe about 1 to 1 1/2 tablespoons of cream cheese mixture. Spoon a little apple pie filling on top. Sprinkle on some shortbread cookie crumbles. Fold the pie dough over into an empanada shape, sealing together the edges with a fork. (Some of the filling will inevitably ooze out as you crimp, but don't worry! They'll still bake up super cute.) Poke a couple of small vents into each apple pie bite with a fork, brush it with egg wash, and sprinkle it with sugar.
Bake the bites for 14 to 15 minutes, or until deep golden brown. Remove to a cooling rack to cool. Whisk together the powdered sugar, cinnamon, water, and maple extract, and pour into a dip bowl. Serve the cooled bites and dip together.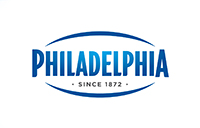 For quick and easy entertaining, turn to Philadelphia Cream Cheese. Always have it on hand to create fun appetizers and desserts that pop. I had a great time developing my Apple Streusel Cheesecake Pockets! For more creamy, delicious recipe ideas, click here.