It's pie month, so I made you some Coconut Cream Pie Bars!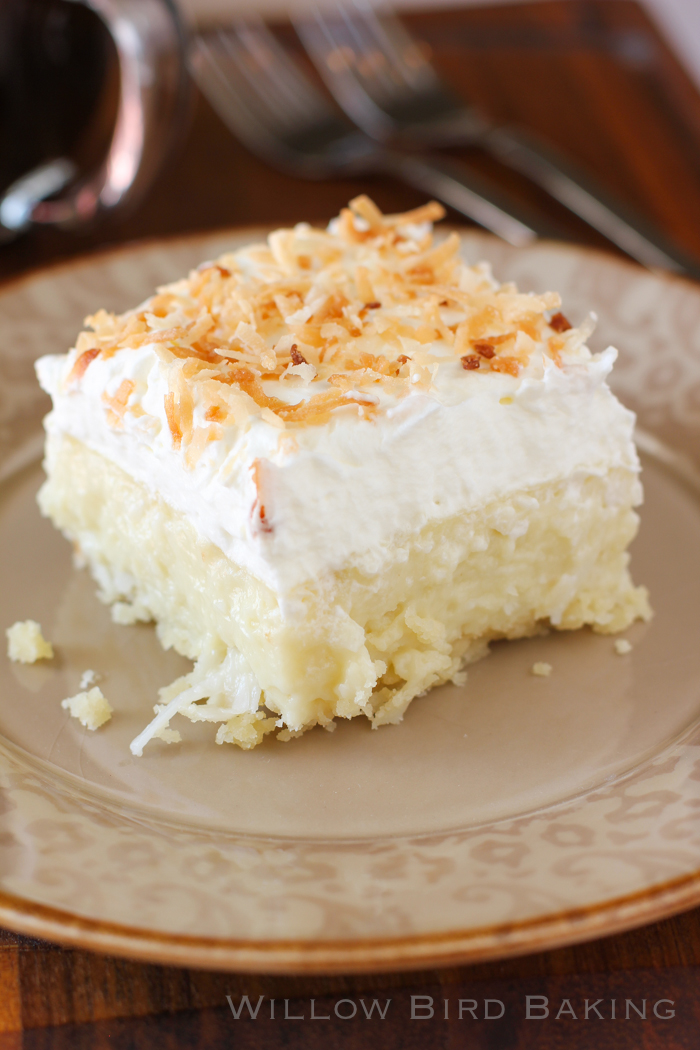 Coconut Cream Pie Bars
Occasionally someone considering adopting a turtle will ask me if Squirt, my red-eared slider, is difficult to care for. Now listen. I love that turtle so much it hurts. I wouldn't trade him for the world. He has the biggest personality and brings me tons of joy.
AND HE IS A RIDICULOUS AMOUNT OF TROUBLE. So whenever someone asks me that question, I have to pause, take a deep breath, and begin at the beginning…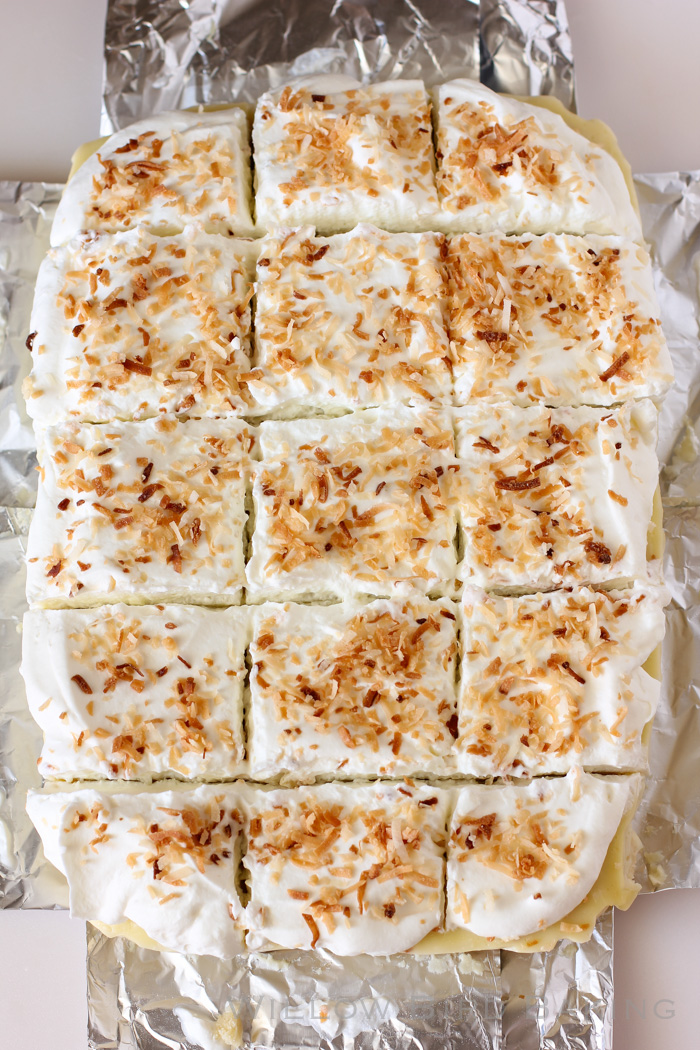 Squirt was a rescue turtle, and I don't feel it's ethical to adopt turtles any other way — those cute quarter turtles you see for sale are often mistreated and sold illegally. Since they're marketed to impulse buyers who don't know how to care for them, they often live short lives in tiny enclosures. It's just cruel, y'all. Don't buy turtles.
But Squirt was a rescue. Someone who hadn't done a lick of research (it's ironic that I'm being judgy about that; you'll see why) adopted him and then, upon realizing he might carry salmonella, was going to abandon him in a lake where he wasn't native and would have summarily killed everything or been killed.
My friend intervened and fostered him. She knew I couldn't have furry pets in my apartment, so she suggested I adopt him. "They're so easy," she assured me. "He needs hardly anything." I did no research. I trusted her completely, got a big ol' tupperware for his first tank, and brought him home.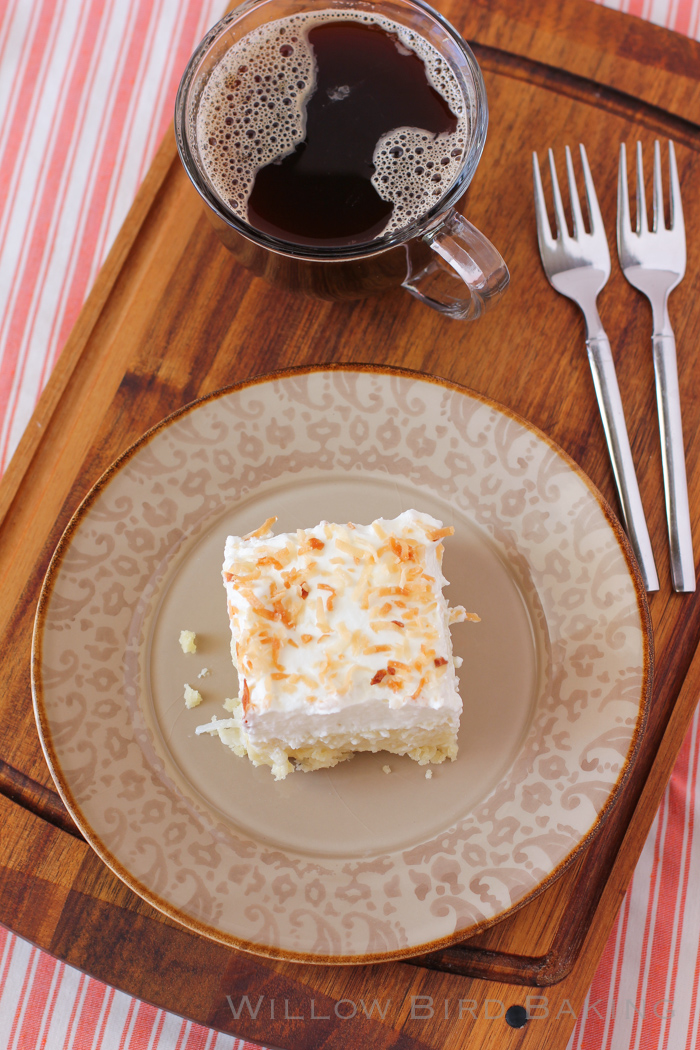 "Hardly anything" turned out to be a $200 filter (followed by a $300 filter when that one quit, followed by another $200 filter when that one quit), a $70 lamp (replaced every 6 months), $8 food (replaced every few weeks), water vacuums, water dechlorinator, hundreds of dollars of water bills, exotic vet bills, and the pièce de résistance, a 140-gallon aquarium. The aquarium alone would've cost thousands of dollars had I not purchased it from a slightly confused dude on Craigslist. He seemed to realize at the last minute that $300 was a ridiculously low price, but by that time I was loadin' it into my dad's truck with a peppy, "THANKS! BYE NOW!"
That's the financial part, but not the whole story. The whole story includes mucky water, day-long water changes, turtle health scares. The whole story includes discovering a giant purple THING protruding from your turtle and sobbing, googling for emergency exotic vet care, only to discover that that nightmarish THING is his PENIS. Stop making fun of me. GO GOOGLE TURTLE PENISES RIGHT THIS SECOND. So disturbing.
The whole story also includes The Filter.
I don't know what kind of sadist invented aquarium filters. They come to you in around 8 billion pieces and directions that look like a preschooler's crayola experiment. Imagine trying to put together a piece of Ikea furniture, only you have a few missing parts and a few extra parts. And you're drunk. And blind. And dead.
Once you finally get a filter put together, they never work. They just don't. You call some strange man who is apparently customer service for the entire company and he acts like you're stupid because you have a turtle instead of fish. Everyone knows filters only work for fish. You finally get the filter working through some magical acrobatics only to have the power flicker at midnight about a week later. The filter stops. You sob in the floor for a few hours. You try to recreate the aforementioned acrobatics and prime the pump with a teensy lever for around two hours before your finger falls off. Your roommate wisely stays locked in her room. Your then-boyfriend drives over to scrape you off the floor and change the water bucket-by-bucket (did I mention the tank was 140 gallons?) You later marry that man and throw that filter in the dumpster.
The next filter — the most expensive one you could buy, because you assumed that one would probably work — does the exact same thing. You recreate the above scenario in a new apartment with a new strange customer service guy at a new crappy company. You threaten to throw the filter and yourself over the balcony. Facebook friends only just talk you back from the brink. You throw that filter in the dumpster too.
Finally, you buy the cheapest filter on the market (Rena). It just works. You thank God every time you change its media and it starts again. But now you're in a new apartment with no water pressure and surprise! Your water vacuum doesn't work. You hate everyone and everything and move to a cave in Asia to become an ascetic monk.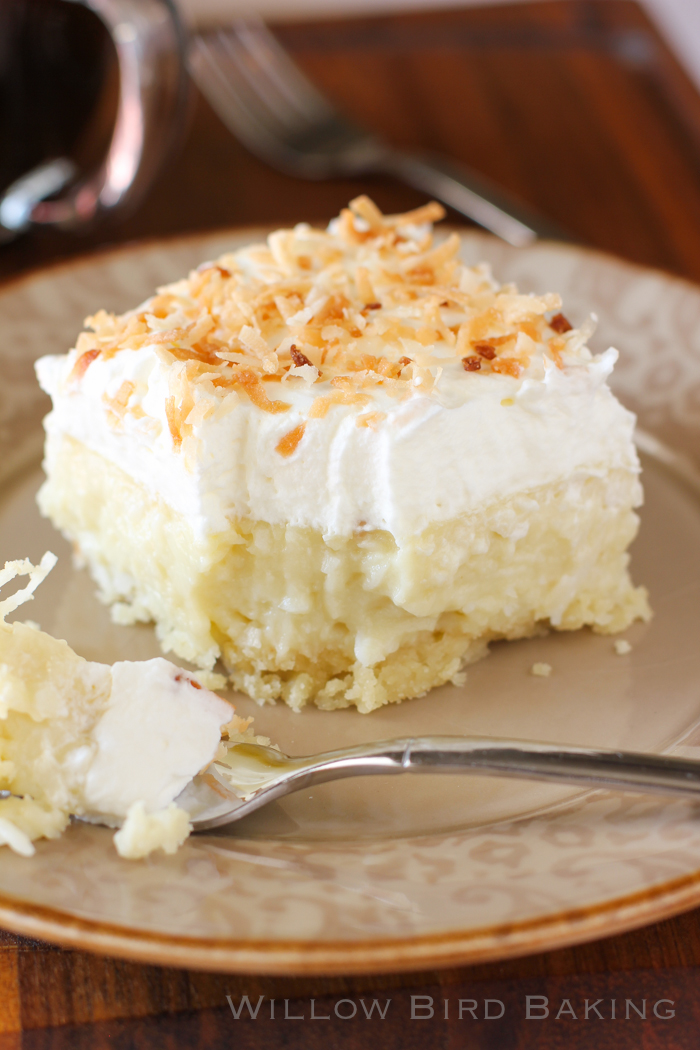 Okay. The point is: don't get a turtle. Or, really, the point is: get one if you're going to go through everything above and still LOVE seeing your turtle swim happily to you every day, greet you when you get home, and refuse to bite you no matter how annoying you are. Rescue a turtle if you're going to change his filter media, buy him an appropriate tank, and relish watching him run away from his giant dog-monster of a sister. DON'T get a turtle. DO get a turtle. I don't know. Just be prepared. Really do your homework. Only rescue, don't buy. And above all, don't be one of those people trying to get rid of your turtle in a lake once he outgrows his cute quarter stage.
And don't try to give him to me. I've got my hands full.
. . .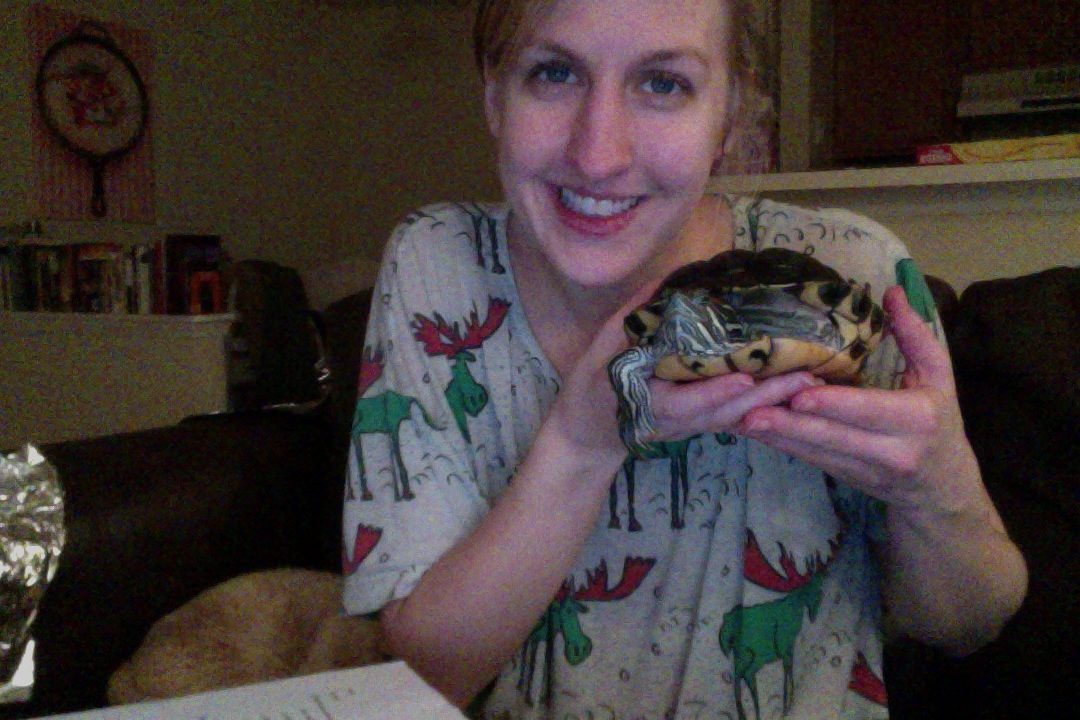 Squirt and I holding hands. No snark about my Christmas nightgown.
Easier than a turtle: these coconut cream pie bars. They're also tastier, too, I'd wager. Indeed, they are HEAVENLY: creamy coconut, a cloud of whipped cream, and a buttery shortbread crust. It doesn't get better than this for a coconut fan. Enjoy!
One year ago: Bailey's Hazelnut Chocolate Tiramisu
Two years ago: Chocolate & Coconut Cream Pie Bars
Three years ago: Bright, Fun Blackberry Trifle
Four years ago: Vegan Pumpkin Nut Bread
Coconut Cream Pie Bars
THESE ARE SO AMAZING. MAKE THEM NOW.
Author:
Willow Bird Baking, with filling adapted from All Recipes
Ingredients
Crust Ingredients:
1 cup (2 sticks) butter
2 cups all-purpose flour
1/2 cup powdered sugar
Coconut Cream Filling Ingredients:
3 cups half-and-half
3 cups coconut milk
4 eggs
1 1/2 cups white sugar
2/3 cup cornstarch
1/2 teaspoon salt
1 1/2 cup flaked coconut
1/2 teaspoon coconut extract
1/2 teaspoon vanilla extract
Whipped Cream Topping Ingredients:
2 cups heavy whipping cream
1 tablespoon cold water (for stabilizing)
1 teaspoon gelatin (for stabilizing)
3-4 tablespoons powdered sugar
1 cup coconut, for toasting
Instructions
Make shortbread crust: Preheat your oven to 350°F. Prepare a 9 x 13 in. baking dish with a foil sling (I use one long sheet across the length of my dish, and two overlapping short sheets across the width of my dish — just arrange it so that it has some overlap and overhang to help you pull the bars out after they're finished). Cut the butter into the flour and powdered sugar and press into the baking dish (I used a food processor to cut the fat into the flour — about 6-10 pulses — and then the bottom of a glass to press the mixture into the pan). Bake 18-20 minutes or until light brown. Set on a wire rack.
Toast coconut for the topping: Spread about 1 cup of the coconut flakes out on a baking sheet and bake in the oven along with your shortbread crust for 3-6 minutes, stirring every minute or so, until the coconut is golden brown. Spread it out on a plate to cool completely.
Make coconut cream filling: Combine the half-and-half, coconut milk, eggs, sugar, cornstarch, and salt in a large saucepan and bring it to a boil over medium-low heat, whisking constantly until it's thick and bubbling (this can take anywhere from 15-30 minutes. Just do it. It's worth it.) Add coconut and vanilla extracts and the 1 1/2 cups of untoasted coconut and stir. Pour this filling over your cooled crust, letting it cool for a bit on the counter before sticking the whole thing in the fridge to chill until firm, about 2 to 4 hours.
Make whipped cream topping: Put 1 tablespoon cold water in a small bowl and sprinkle the gelatin evenly over the top. Let it soften for 2 minutes before microwaving it for 30 seconds and whisking to dissolve the gelatin. Using a chilled bowl and beater, whisk the 2 cups of heavy cream and powdered sugar together until the cream forms stiff peaks, stopping to add gelatin mixture about halfway through. Dollop the cream over your bars and gently spread it around. Sprinkle on toasted coconut. Chill until ready to serve to let the whipped cream set up. Use the sling to pull the bars out of the dish, slice with a sharp knife, and enjoy!