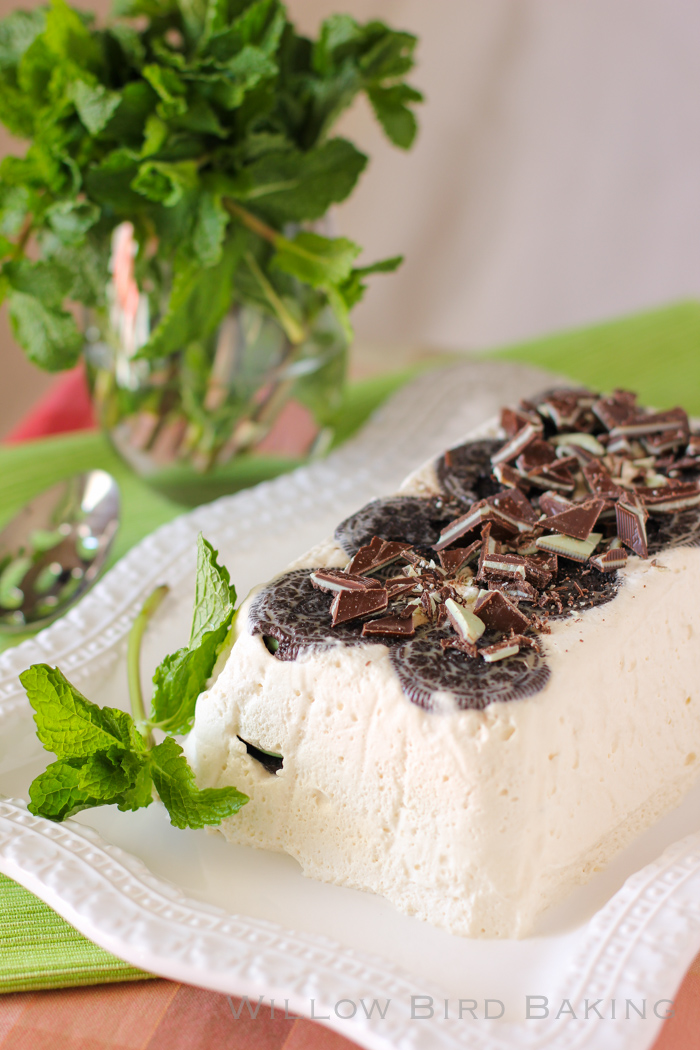 Bailey's Mint Oreo Icebox Cake
I accidentally made you a St. Patrick's Day dessert.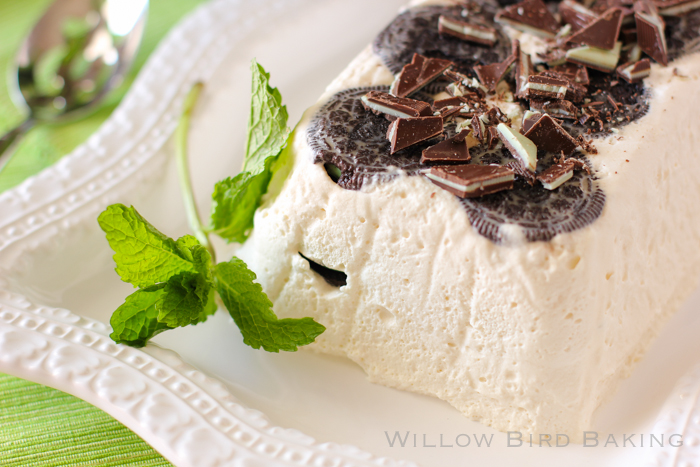 I saw approximately 850 bajillion new Oreo flavors at the grocery store and had to buy them. Like, all of them. I came home with two grocery bags full of cookies to a husband who should not be surprised by this sort of thing anymore. I proceeded to make him taste test each flavor with me to offset the number of "samples" I had to consume. You know, kind of like what you do at a wine tasting so you don't get drunk? Except for instead of spitting your sample out, you spit it at your husband? Wait.
Well, you get what I mean.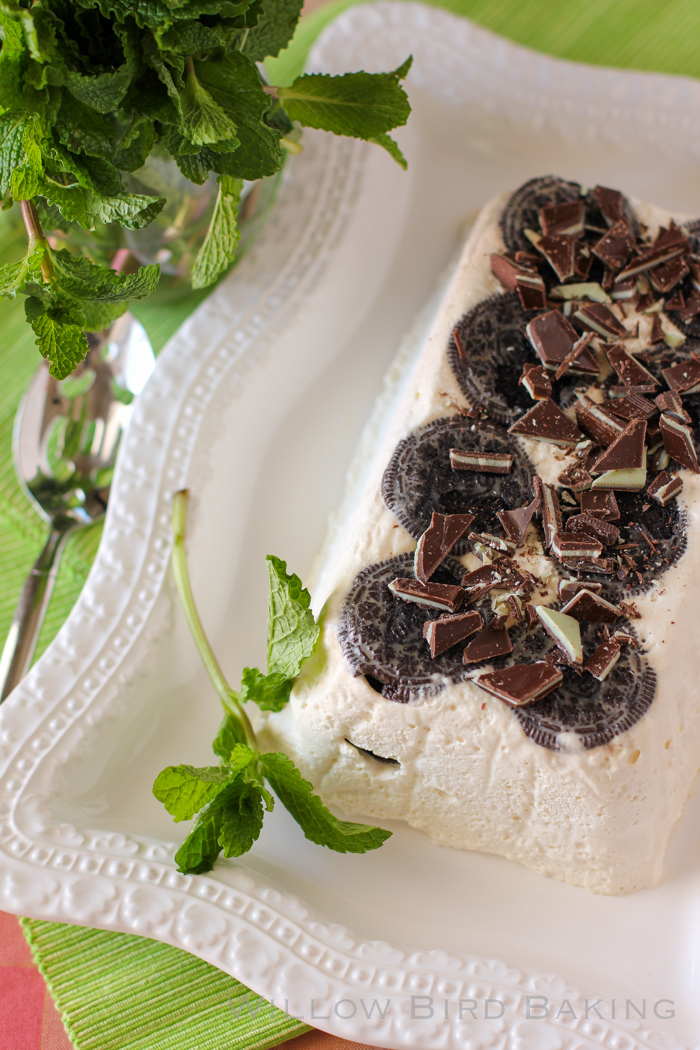 The next day I came in with another grocery bag full of Oreos, prompting my husband to exclaim, "You bought MORE Oreos?" And then I went all Patty Loveless on him.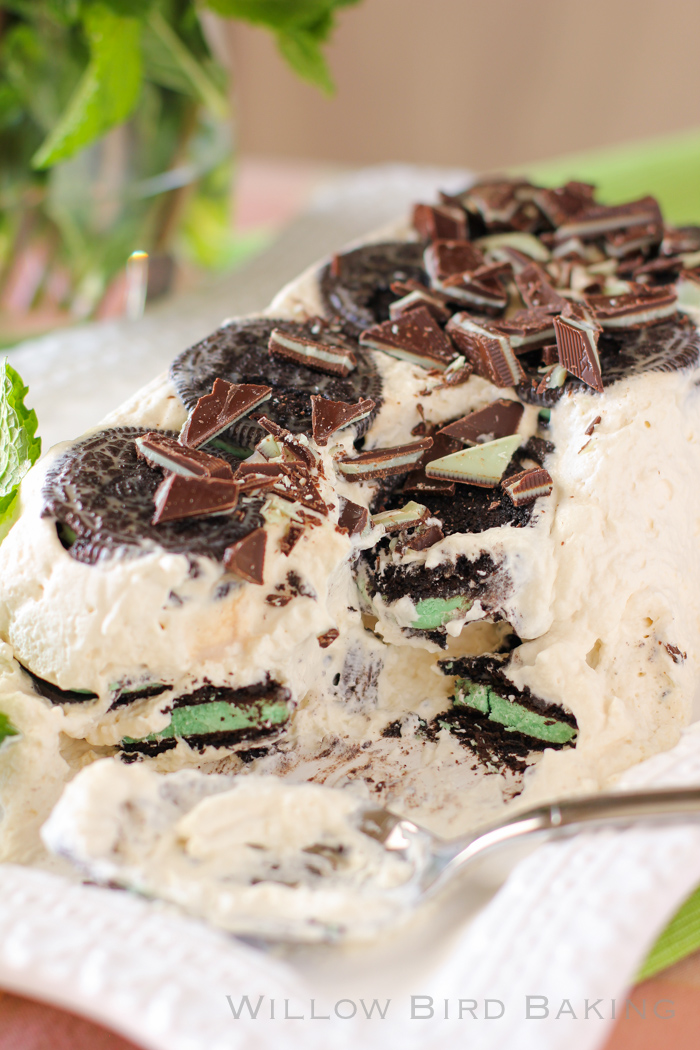 I considered using my loot to create a giant Oreo pit for swimming. Like a sort-of-gross, sort-of-awesome version of Scrooge McDuck's money pit. I might still do that.
But I also decided to make icebox cakes, because they're both insanely easy and insanely delicious. I made this mint one first, and I put Bailey's Irish Cream it in for obvious reasons (because Bailey's should go in all things). Then I realized it was almost St. Patrick's Day and decided to pretend like I planned this recipe for that occasion. But then I told you about that decision, ruining any chance that you'll actually believe me? At least there's still cake.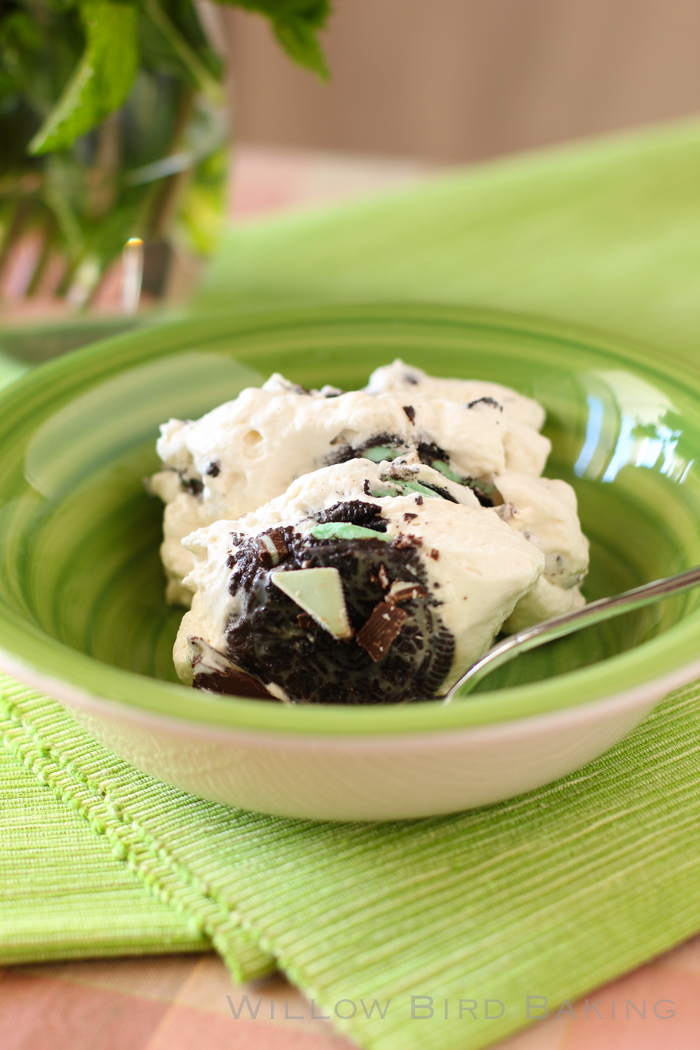 One year ago: Trashy Krispy Kreme Doughnut & Coffee Tiramisu
Two years ago: Tres Leches Coconut Cake Trifle
Three years ago: Soft Pretzel Dogs (an homage to Auntie Anne's Pretzels)
Four years ago: Fresh Blueberry Pie
Bailey's Mint Oreo Icebox Cake

---


Recipe by: Willow Bird Baking
Yield: 4-6 servings

Who knew 4 ingredients could taste so good? Icebox cakes pack a ton of bang for their buck — they are surprisingly delicious and require barely any effort at all. Enjoy!

Ingredients:
2 cups heavy whipping cream
1/4 cup powdered sugar
1/4 cup Bailey's Irish Cream (I used Hazelnut flavor)
1 package mint Oreos
chopped Andes mints (optional topping)

Directions:
Whip the cream, powdered sugar, and Bailey's Irish Cream together in a chilled bowl to stiff peaks. In a loaf pan lined with parchment paper, layer mint Oreos and Bailey's whipped cream, starting with Oreos and ending with cream. Cover and refrigerate overnight. When ready to serve, invert onto a platter and top with chopped Andes Mints if desired.