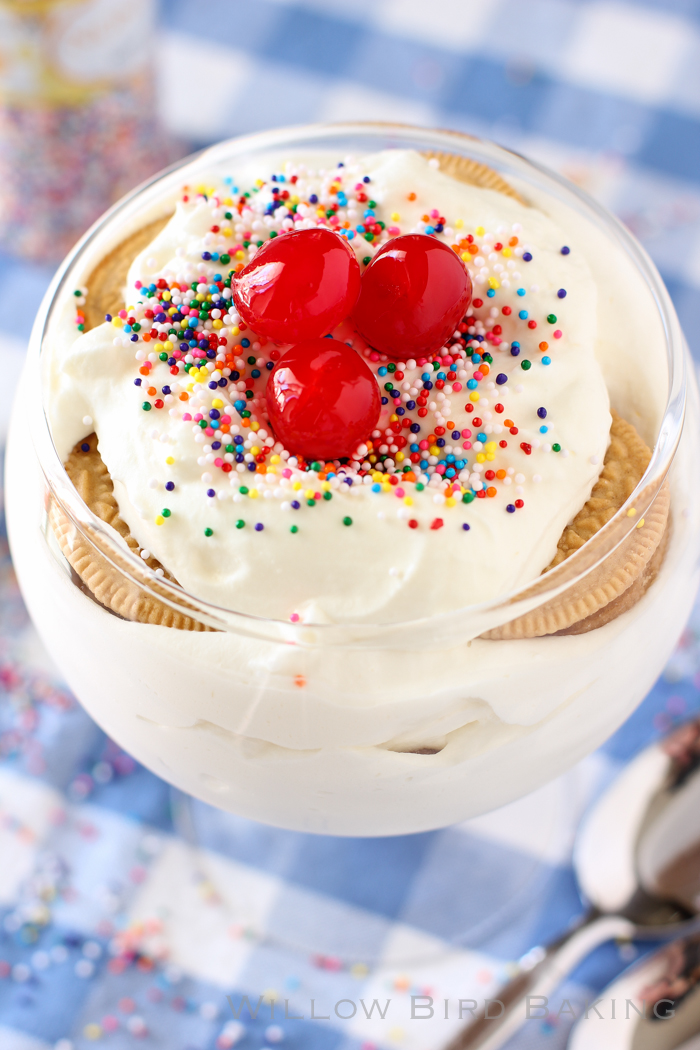 Cherry Icebox Birthday Cake
Today was warm! Warm, breezy, and electric with potential spring. Kids played with foam guns out in the courtyard below my apartment. Byrd ran all over to sniff every bush, chased by her wagging tail. It's that day I've been waiting for!
(I SEE YOU GETTING READY TO LEAVE A COMMENT ABOUT THE IMPENDING COLD SNAP. GO AHEAD, if you want to be deleted and banned and … oh. Just kidding. Probably.)
Here are things I want to do this spring, in no particular order:
1. OPEN ALL WINDOWS EVERYWHERE and luxuriate in the influx of spring air like a smug cat in the sunshine.
2. FROLIC THROUGH EVERY FIELD. But because we live in the city, field = living room, much to my husband's chagrin.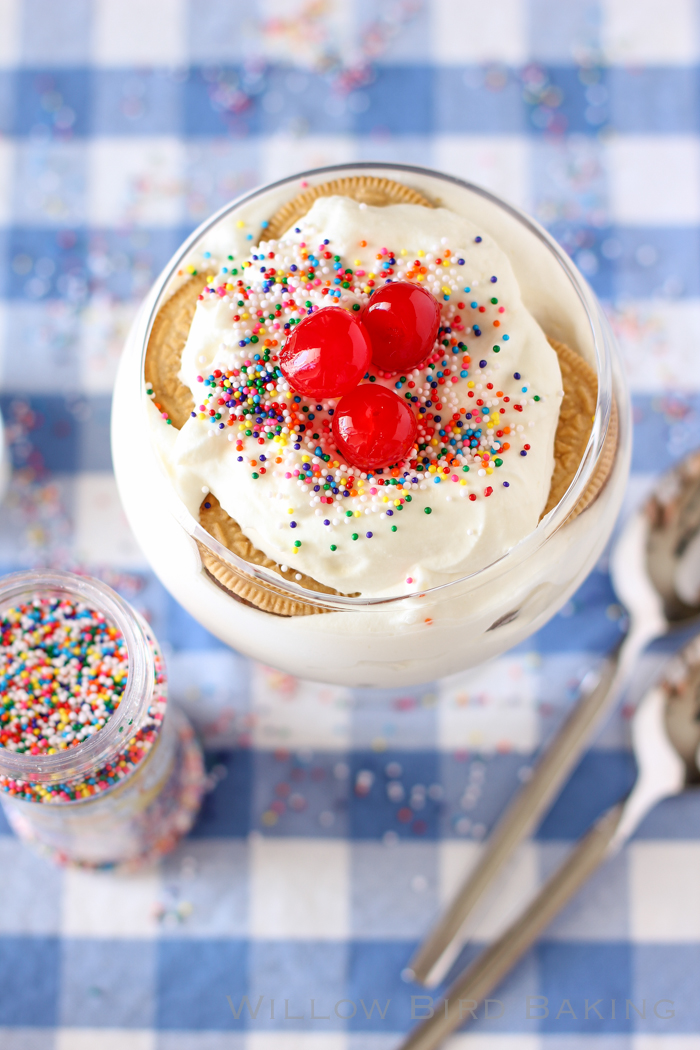 3. EAT ALL THE FOOD, especially salads and fruit and buttery lemon desserts and Cadbury Creme Eggs. And those Reese's peanut butter eggs. And
4. SMELL EVERY FLOWER but not try to plant any, 'cause let's not get crazy.
5. FIGURE OUT HOW TO OPEN MY BIRD FEEDER and lure birds over to my balcony so I can feel outdoorsy.
6. BUY A PATIO TABLE and pretend I'm gonna eat outside until I remember that there are bugs.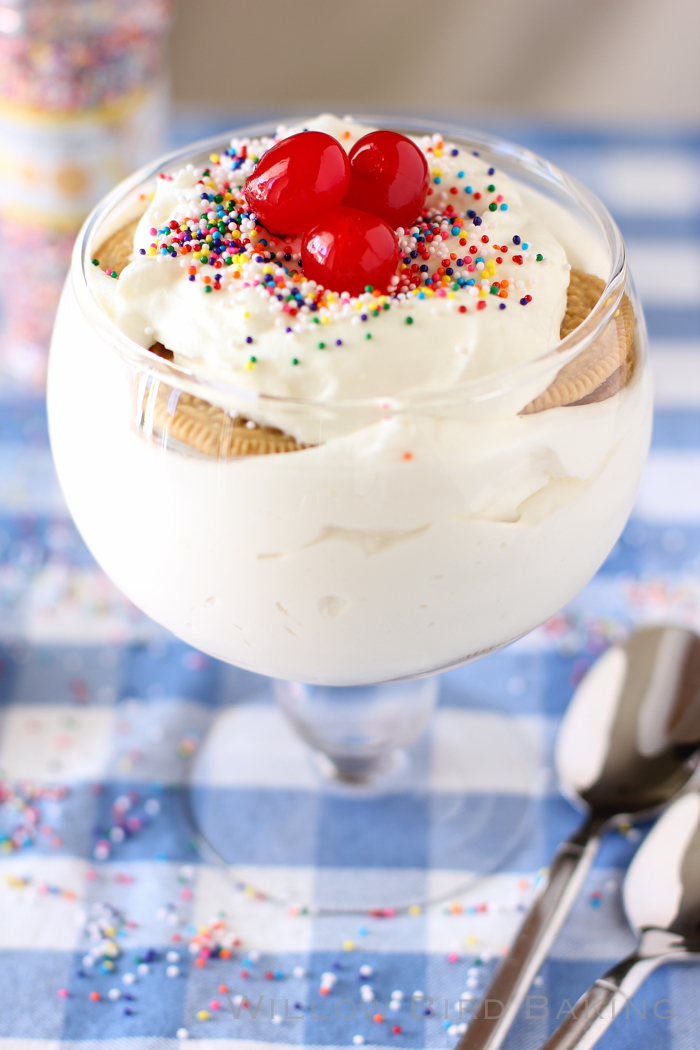 7. HINT UNTIL SOMEONE BUYS ME A HAMMOCK and then lounge outside with a book every day until I remember that I have a job.
8. HOLD CLASS OUTSIDE and regret it as soon as I realize my students are all just pretending to read while really searching for four-leaf clovers. And then decide to enjoy it anyway 'cause YAY sunshine.
9. START WEARING FLIP-FLOPS AGAIN. FLIP-FLOPPPPPPPS!!!!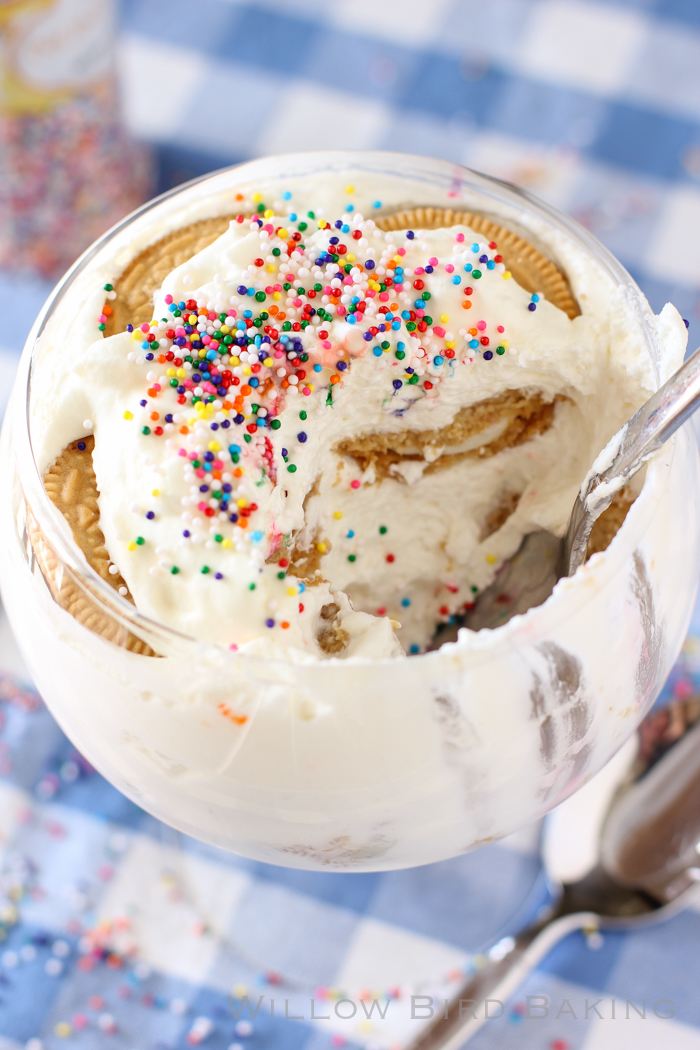 10. EAT ICEBOX CAKE ALL DAY EVERY DAY, 'cause ain't nobody got time to bake: there's frolicking to be done.
Now if it snows again, I'm gonna need a box of tissues so I can re-read this post and cry.
What do you want to do this spring? Share in the comments or over on our Facebook discussion.
One year ago: Key Lime Pie Cheesecake with Sky-High Meringue
Two years ago: Brie En Croute with Figs & Rosemary
Three years ago: Quick Rosemary, Fig, and Goat Cheese Tarts
Four years ago: Clementine Cake
Cherry Icebox Birthday Cake

---


Recipe by: Willow Bird Baking
Yield: 4 servings

SO EASY, SO GOOD! I fashioned this cheery Cherry Icebox Birthday "Cake" in two 2-cup apothecary jars for a cute presentation, but if you don't have a 2-cup vessel, you can always make it in one loaf pan lined with parchment paper and, after chilling overnight, turn it out on a platter. Grab yourself a bag of the new birthday cake Oreos and enjoy!

Ingredients:
2 cups heavy whipping cream, chilled
7 tablespoons powdered sugar
2 tablespoons Kirsch (cherry flavored liqueur)*
1/2 teaspoon vanilla extract
1 package birthday cake Oreos
maraschino cherries
sprinkles (optional)
*If you don't have any Kirsch or don't want to use it, try subbing in 1 tablespoon maraschino cherry juice. I haven't tried it, but I bet it'd be good.

Directions:
Whip the cream, powdered sugar, Kirsch, and vanilla extract together in a chilled bowl to stiff peaks. In two, 2-cup glasses or in one loaf pan lined with parchment paper, layer birthday cake Oreos and cherry whipped cream, starting with Oreos and ending with cream. If you want to get fancy, you could include a maraschino cherry layer! Cover and refrigerate overnight. When ready to serve, top with sprinkles and maraschino cherries!