Just in case you're not sure if you want to make the Pumpkin Oat Snack Cake with Broiled Coconut Icing, I thought I'd make up your mind for you.
Maybe I should be embarrassed to show you, but I'm not. This is how I served my cake: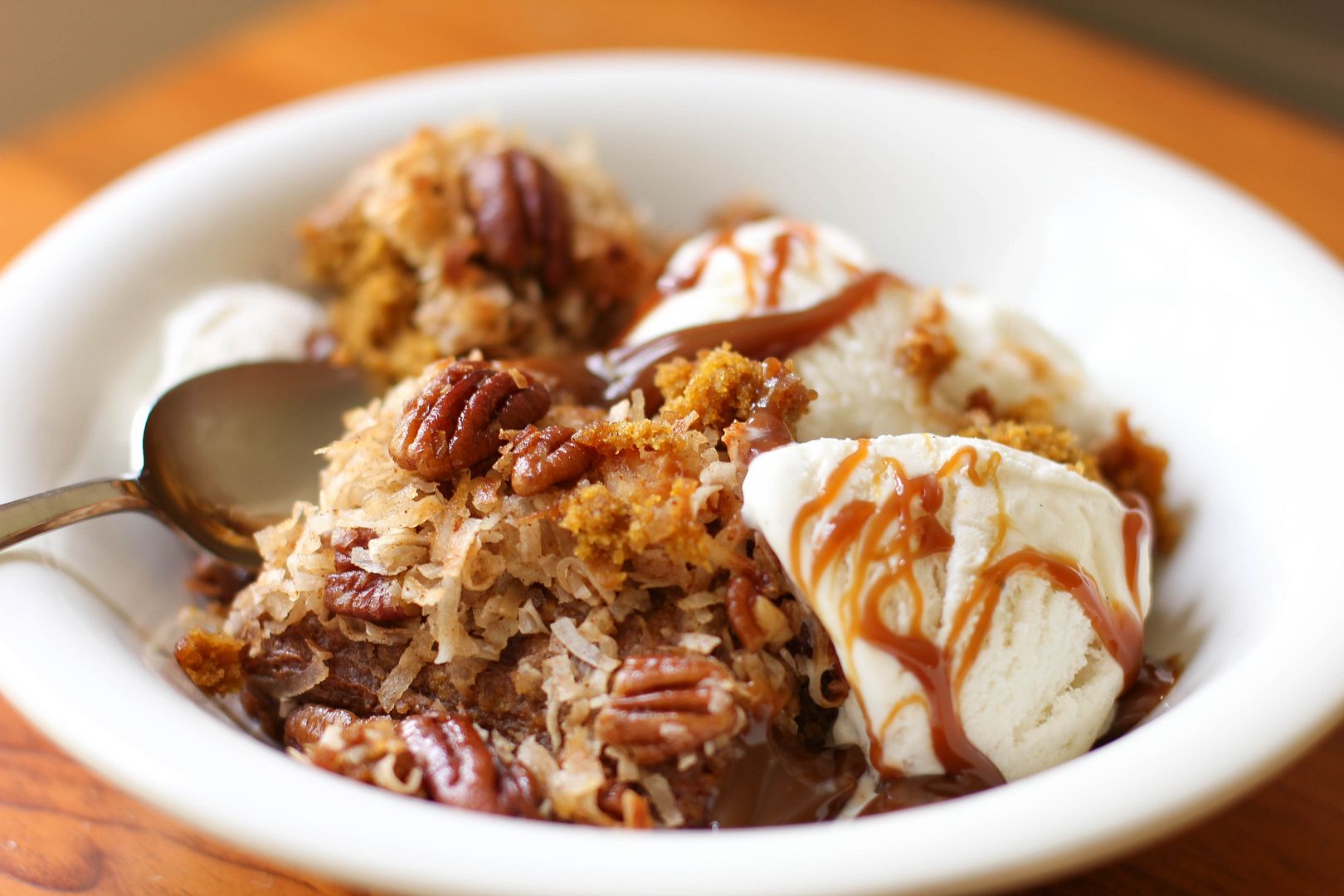 That's hot Pumpkin Oat Cake couched in heaps of vanilla bean ice cream with hot caramel sauce drizzled all around. It was probably one of the best things I've ever eaten.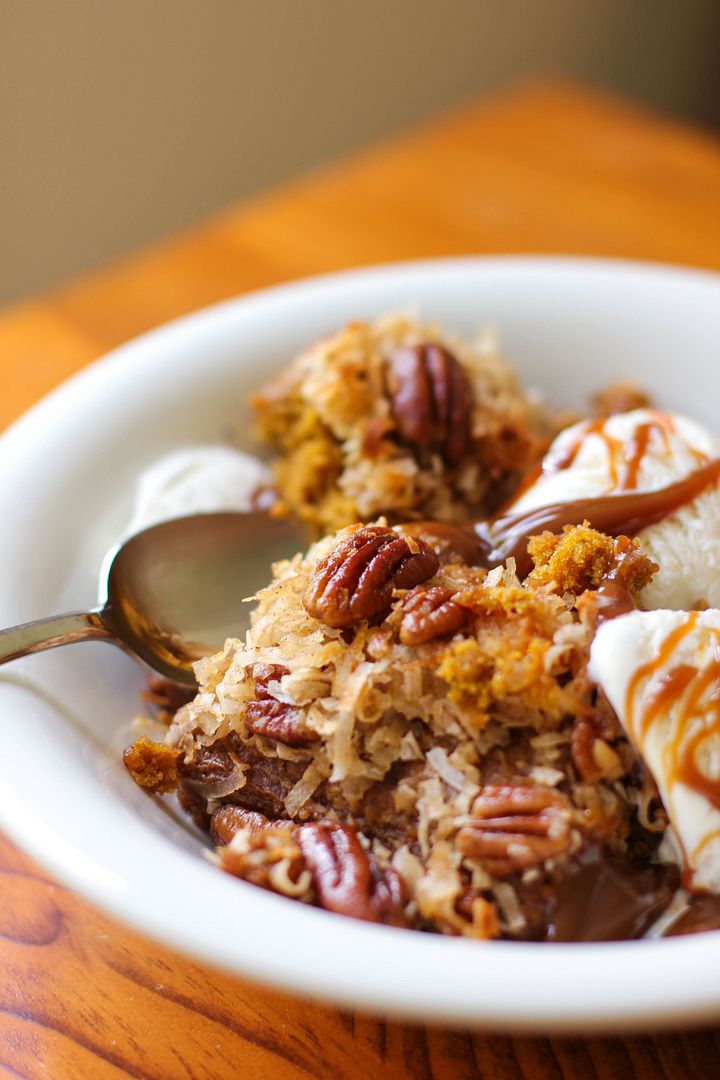 I think you should go for it.
If you liked this post, please:
–Subscribe to Willow Bird Baking
–Follow Willow Bird Baking on Twitter
–Follow Willow Bird Baking on Facebook
–Give this post a thumbs up on StumbleUpon
–Pin It
other ways to share this post with friends