This post is sponsored by Philadelphia Cream Cheese.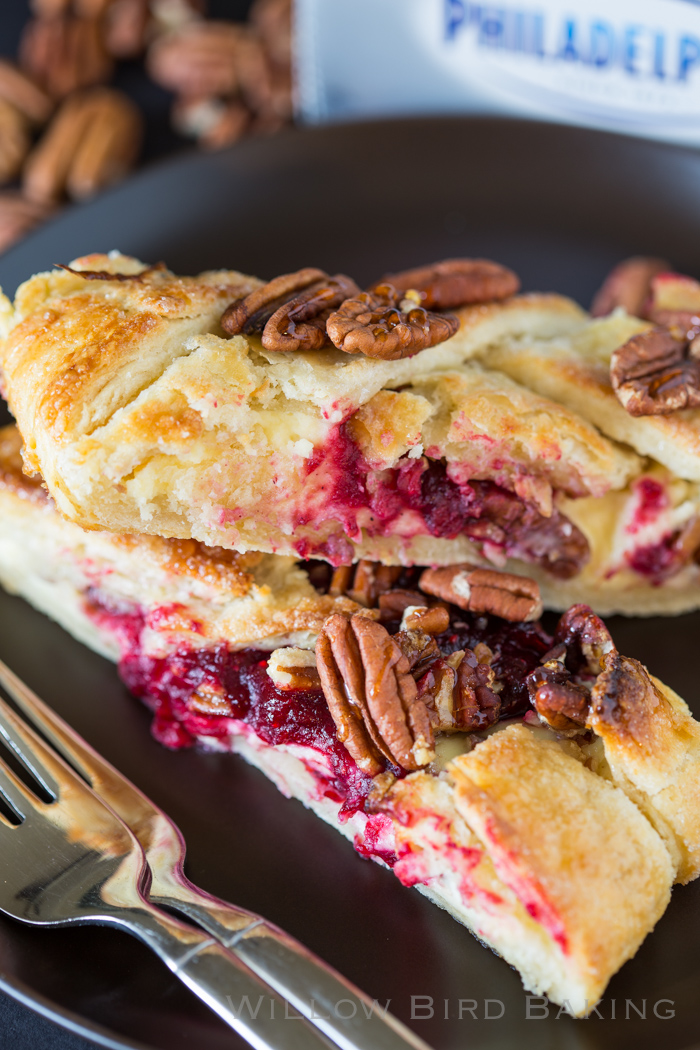 Cranberry Cheesecake Pastry Braid
You know what makes me laugh? Those videos that purport to show you a "simple hairdo for your kid's busy school days!" and instead show a mom flippin' CROCHETING her daughter's hair, strand by strand, into an elaborate representation of the Greek gods lounging around drinking wine and brandishing caduceuses. YOU KNOW, NO BIGGIE. Just a little tip for busy moms!