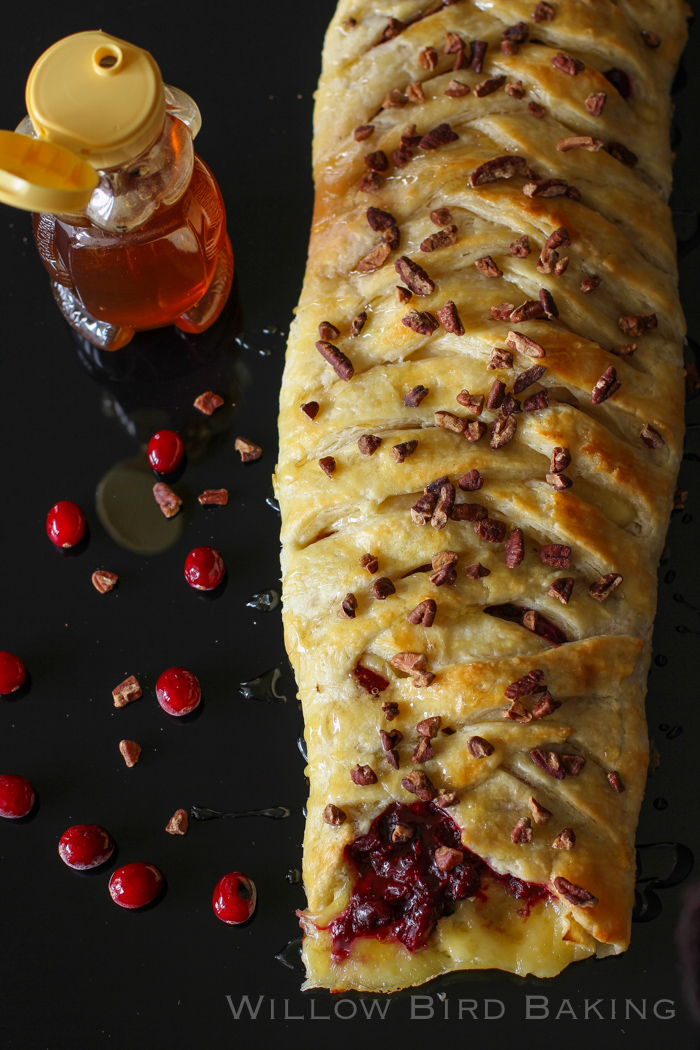 Honey-Drizzled Cranberry Brie Pastry Braid
I was an accidental jerk in fourth grade. I'm still totally embarrassed by it. It turns out even nice, otherwise well-intentioned kids can get caught up in accidental jerkiness.
See, fourth grade was the pinnacle of my popularity. I hadn't grown into my shyness yet, so I was silly and outgoing. My friend group was comprised of all the blonde-haired girls in class. I didn't know it at the time, but I was part of a clique.
Most of the time we were nice and inclusive. But sometimes we'd block kids out without even realizing what we were doing or why. For instance, one day I got the brilliant idea of creating a language. We'd talk in made-up words and no one would know what we were saying except other girls from our friend group. I pitched the idea to my friends: Wouldn't it be so funny when the boys couldn't tell what we were saying (not that they'd bother to stand around and listen)? Wouldn't it be so funny when the teacher couldn't understand our secrets? Wouldn't it be so funny when Amanda couldn't understand us?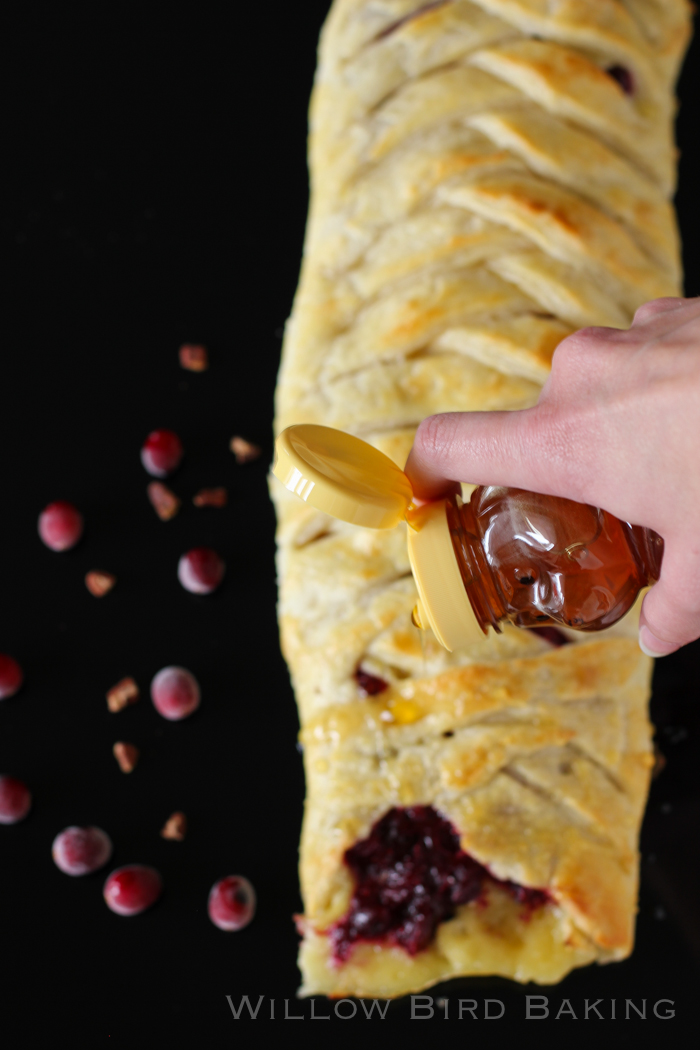 Amanda was different than us. She was a strawberry-brown-haired, freckled, rough-and-tumble tomboy. She was sometimes abrupt and grating. She didn't like boys, she didn't want to talk about Terilyn's amazing wardrobe, and she definitely wasn't interested in hearing my readaloud of the illicit makeout scenes in my new book, There's a Girl in My Hammerlock. She just didn't fit in with us — or so I told myself to rationalize why we didn't include her.
One day out of the empty blue sky, Amanda invited me to her house for a sleepover. I don't know why she did it. Maybe she was desperate to connect with someone — anyone — in a class full of kids who had decided she wasn't friend material. Oh, it hurts to write that, because how many times since then have I been that girl?
I don't know why she invited me . . . and I don't know why I went. Sadly, I think part of my motivation was the desire to do some Mean Girl reconnaissance. Was she as different as we thought? Was her family weird? Did she have lame hobbies? The more innocent part was just wanting to go have fun at someone's house. Regardless of why I went, I went.
And you guys, from the moment I walked in the door, Amanda and her sweet mother (who I now realize determined to help her daughter make friends — which gives me another pang in my heart) were wonderful to me. They took me to Discovery Zone, one of those slides-and-ball-pit places, and we raced around and jumped and played like hyenas. Then we went back to their house, ordered pizza, and stuffed ourselves while laughing through Amanda's favorite movie, Tootsie. I remember feeling a mixture of extreme joy and extreme guilt all through the evening. My thoughts cycled between, This is so much fun! I love being with Amanda! I want to hang out all the time, and, Wait, this is the girl I left out. Why is she being so nice to me? Why is her mom being so kind to me? I don't deserve this. It was a confusing but important lesson for a fourth grader who was due for it.
Amanda and I didn't become best friends, but I did refuse to ever treat her badly again. She was included in my conversations at school. She was invited to my birthday party along with everyone else. And still to this day when my first glance reads someone as different or even unlovable, I remember the lesson Amanda taught me about the inaccuracy of those first glances. I remember what she taught me about hospitality and friendship.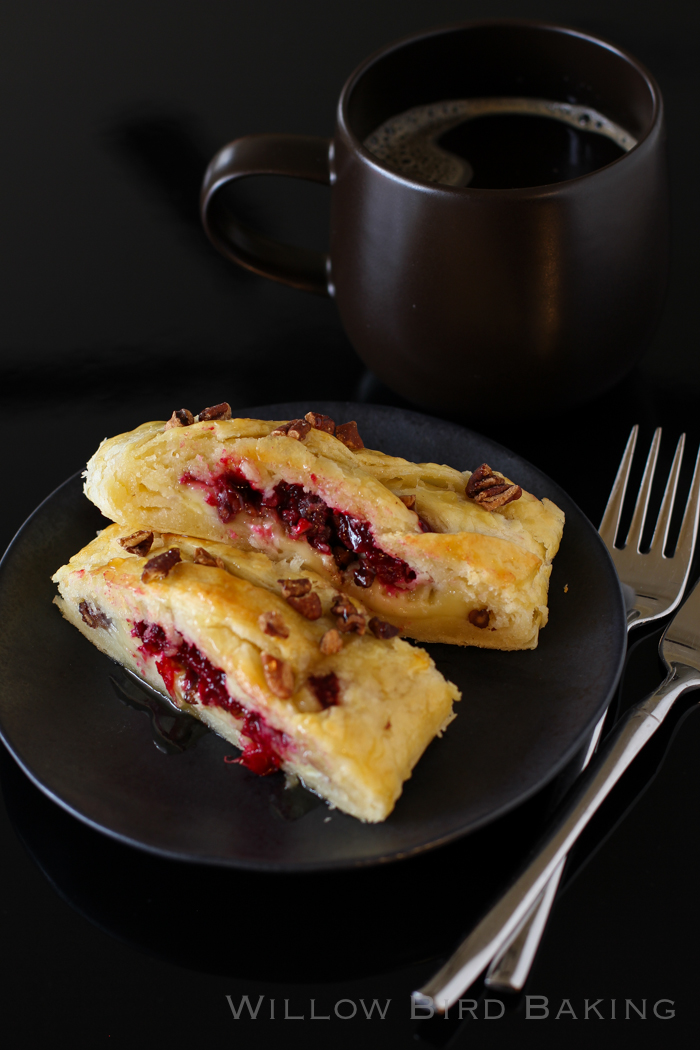 I guess I've been thinking a lot about the kind of person I want to be this week. With the New Year right around the corner, you probably have too.
Who will we resolve to be this coming year? What will we prioritize?
Resolving and goal-setting (and goal reaching!) is the hard part. I can't help you with that beyond sharing my stories. But at least I can help you take care of the easy part of New Year's Eve: the food. This gorgeous Honey-Drizzled Cranberry Brie Pastry Braid is a sophisticated, beautiful appetizer that's shockingly easy to make. The dough is a dream to work with and the whole thing can be whipped up in an hour. Most importantly, it's delicious! I hope you and your New Year's Eve guests (or, let's be real, you and your partner in your PJs) will enjoy it!
P.S. Do you talk to your kids about how to be a good friend? Do you help them connect the dots about how other people feel? You might be helping another little Amanda out there.
One year ago: Raspberry Lemonade Champagne Smash
Two years ago: Spiced Crispies (Chivda, or Indian snack mix)
Three years ago: Brown Butter Cookie Dough Pretzel Bars
Four years ago: Magic Bars
Five years ago: Taco Stuffed Crescent Rolls
Honey-Drizzled Cranberry Brie Pastry Braid
Toast pecans for this recipe by baking them on a baking sheet for 4-6 minutes at 350 degrees F, tossing occasionally, until fragrant. If you wish, you can prepare this braid in advance: just complete all steps to assemble the braid, cover it with plastic wrap on the parchment-lined baking sheet, and refrigerate overnight. Set it out on the counter in the morning as the oven preheats, egg wash it, and then bake as usual. I included some photos below that show the process of marking and assembling a Raspberry Almond Braid. It's super easy to do, but a little fiddly to explain in just words, so hopefully the photos will help.
Ingredients
Filling Ingredients:
1 cup fresh cranberries
3 tablespoons orange juice
2 tablespoons water
2 tablespoons honey
1/2 teaspoon ground cinnamon
1/8 teaspoon salt
Braid Ingredients:
2 cups all-purpose flour, sifted
1 teaspoon baking powder
1/2 teaspoon salt
1/2 cup unsalted butter, cold and cut into cubes
3 ounces cream cheese, cold and cut into cubes
1/2 cup milk, minus 1/2 teaspoon
1/2 teaspoon almond extract
1 egg whisked with 1 teaspoon of water for egg wash
8 ounces cold Brie cheese
1/2 cup chopped toasted pecans, plus extra for topping
extra honey (for "glaze")
Instructions
Make the cranberry sauce: Bring cranberries, orange juice, water, honey, cinnamon, and salt to a simmer in a small saucepan over medium heat. Cook until the cranberries break down and the sauce thickens, about 10 minutes. Allow this to cool. I set mine in the fridge to chill after a few minutes.
Make pastry braid: Preheat the oven to 425 degrees F. In the bowl of a food processor, mix the flour, baking powder, and salt. Add the cream cheese and butter into the flour mixture and pulse to cut the fat into the flour (about 6 pulses). Add the milk and almond extract and blend until it's just starting to come together into a loose dough.
Turn the dough out onto a big sheet of lightly-floured parchment paper and knead each very lightly for just 4-5 strokes (be careful not to overwork the dough or it'll be tough! Don't worry about getting it smooth — just knead for these few strokes and let it stay a little rough.)
Very lightly flour the top of the dough and place another sheet of parchment paper on top. Between two sheets of parchment paper, roll the dough to an 10- by 12-inch rectangle (I lift the paper off every now and then and flip the dough and repeat on the other side, to ensure the dough isn't sticking). Remove the top sheet of parchment and discard. Measure and mark the dough lengthwise into thirds. Fill the middle third with slices of brie. Top these with your chilled cranberry sauce and toasted pecans.
Continue assembling the braid: (Remember, there are photos below to help visualize this step!) Make diagonal cuts at 1-inch intervals on each the long sides. Do not cut into the center filling area. Fold strips, first one from one side and then one from the other side in an alternating fashion, over the filling. It will now resemble a braid. Use the sheet of parchment to carefully transfer your braid to a baking sheet. At this point you can cover and refrigerate the braid overnight, or you can continue to the next step.
Bake the braid: Brush the pastry braid with the egg wash mixture. Bake in the 425 degree oven for 14-17 minutes, until the dough is cooked through and the filling is bubbly. Don't worry if some oozes out. Let the braid cool for 30 minutes before generously drizzling honey over top, sprinkling some extra pecans, slicing, and serving.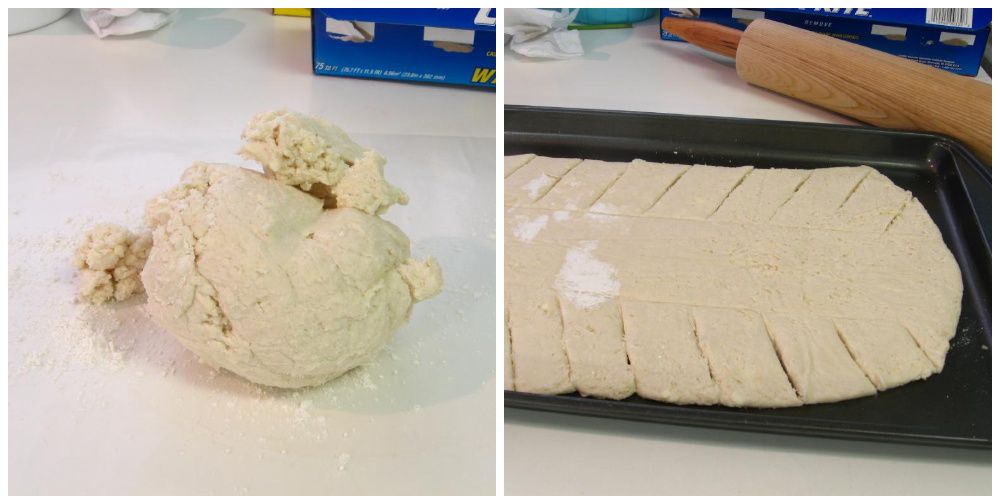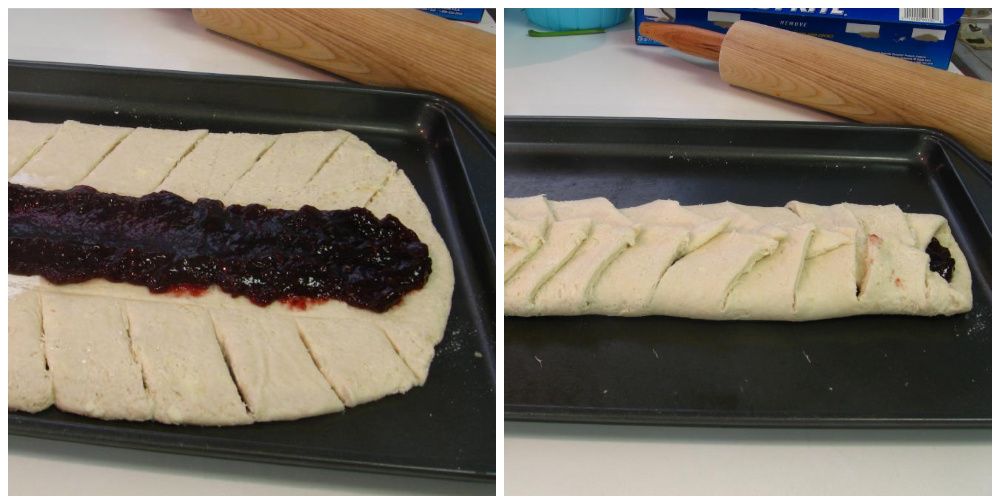 Example of how to cut and assemble braid.