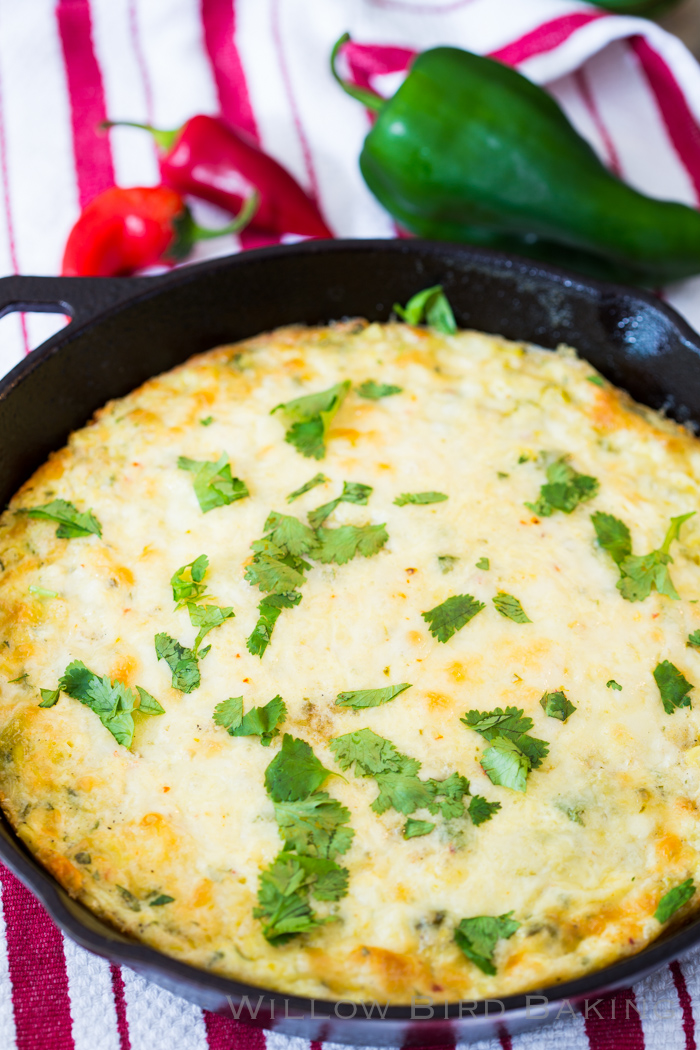 Green Chile Corn Pudding
I don't know about you, but my anxiety is at a much higher base level these days. I'm scared about the direction of our country, and family gatherings and holiday travel work a number on my nerves, too. I have a lot of tricks and tips for managing my anxiety, but my favorite one right now is the 5-4-3-2-1 trick.
Before I tell you about it, a disclaimer: I'm not a doctor and if you're dealing with anxiety, make sure you're receiving actual medical care. Always consult with your doctor about what might be helpful for you. Here's the trick: when you feel your anxiety rising (you might notice this physically as a racing heart, faster breathing, cloudy thoughts, confusion, or tightening in your chest even before you register your emotions), stop and take a deep, slow breath. Then:
5
Name 5 things you can SEE right now.
4
Name 4 things you can TOUCH right now (and touch them).
3
Name 3 things you can HEAR right now.
2
Name 2 things you can SMELL right now.
1
Take one more deep, slow, mindful breath.
Finally…
Now that you are centered in, move your focus to a pleasant activity.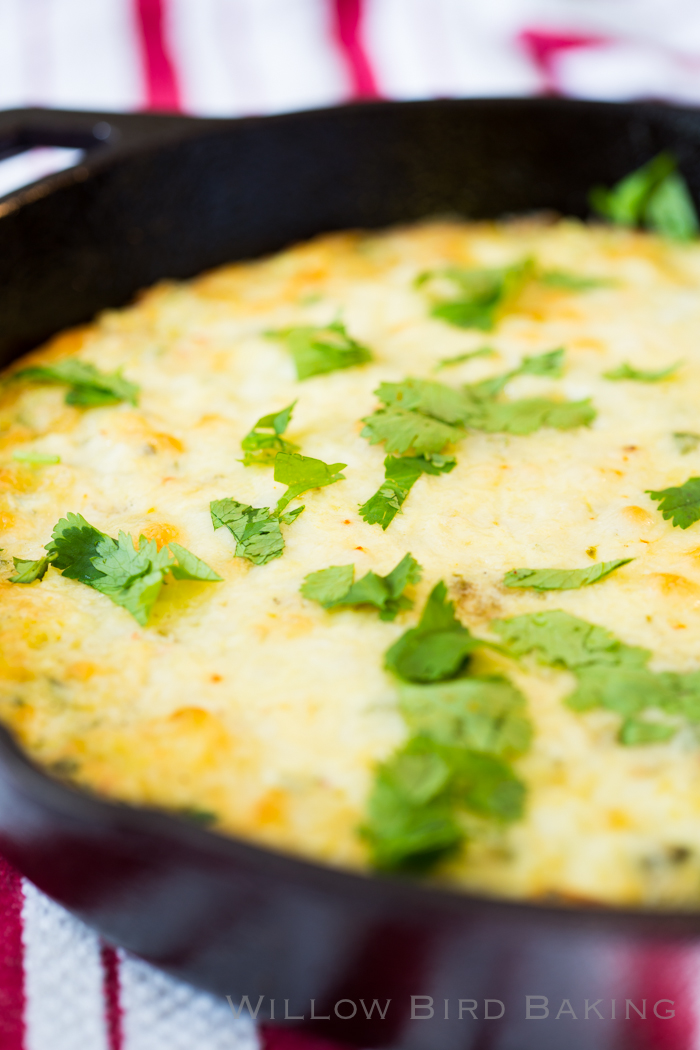 I love this trick in part because it's always handy — there are no tools you need in order to do it. But if you're prone to anxiety, it might also be great to create a portable self-soothing kit for your purse or car to use after the 5-4-3-2-1 activity. It can include any little bits and bobs that are comforting and pleasant for you.
For instance, I might include things like a stress ball
, your favorite tea bags
, an engaging book
or magazine, an essential oil
roller ball, a few of your favorite special chocolates
or fruit candies
, photos
of your kids and pets, some uplifting music
, crafting supplies
, soft fluffy socks
, and some special scented lotion
. (Note: these are affiliate links to a few of my favorite self-soothing kit options — if you purchase using these links, I get a small payment. Thank you for supporting Willow Bird if you use these links, but feel free not to.)
This Green Chile Corn Pudding is another fantastic addition to a self-soothing kit; unfortunately, I don't think it will do well hanging out in your purse! Best to make and eat it promptly for that wonderful comfort food effect. It's creamy, spicy, and cheesy — perfect with a few drops of hot sauce on a cold fall day. Enjoy!
What are your favorite tips for dealing with anxiety?
One year ago: Chewy Brown Butter Oatmeal Creme Pie Bars
Two years ago: Drunken Pumpkin Gingerbread Snack Cake
Three years ago: Toasted Pecan Shortbread with Spiked Toffee Sauce
Four years ago: Rosemary Thumbprints with Clementine Curd and The Day I Went to Ina Garten's Cookie Swap (What?!)
Five years ago: Pumpkin Streusel Swirled Cream Cheese Pound Cake
Six years ago: Browned Butter Pumpkin CroquemCAKE with White Chocolate Chai Mousse
Seven years ago: Cannoli

Green Chile Corn Pudding
Ingredients
Ingredients:
2 tablespoons unsalted butter
1/2 cup diced green chiles
2 cups corn kernels (from about 3 ears of corn)
2 cloves garlic, finely minced
2 tablespoons chopped cilantro, plus more for garnishing
3/4 teaspoon kosher salt
1/2 teaspoon ground cumin
Pinch of cayenne
1 1/2 cups shredded pepper jack cheese
1/2 cup cornmeal
1 teaspoon baking powder
2 large eggs, beaten
1 cup half-and-half
hot sauce for serving (optional)
Instructions
Preheat the oven to 350°F. Spray a 10-inch oven-safe skillet (preferably cast iron) with cooking spray. Melt the butter in the skillet and swirl it around.
In a large mixing bowl, stir together the melted butter from the skillet, diced chiles, corn, garlic, cilantro, salt, cumin, cayenne, and 1/2 cup of the Monterey Jack cheese. In a medium bowl, whisk together the cornmeal and baking powder. Stir them into the corn mixture. In the same medium bowl, whisk together the eggs and half-and-half, and then pour this over the corn. Stir until everything is well combined.
Pour the corn mixture into the skillet and sprinkle the remaining cheese evenly over the top. Bake for 30 to 35 minutes, or until the edges are lightly browned and the custard is set. Allow the pudding to rest in the skillet for 15 minutes. Garnish with cilantro before serving with hot sauce.