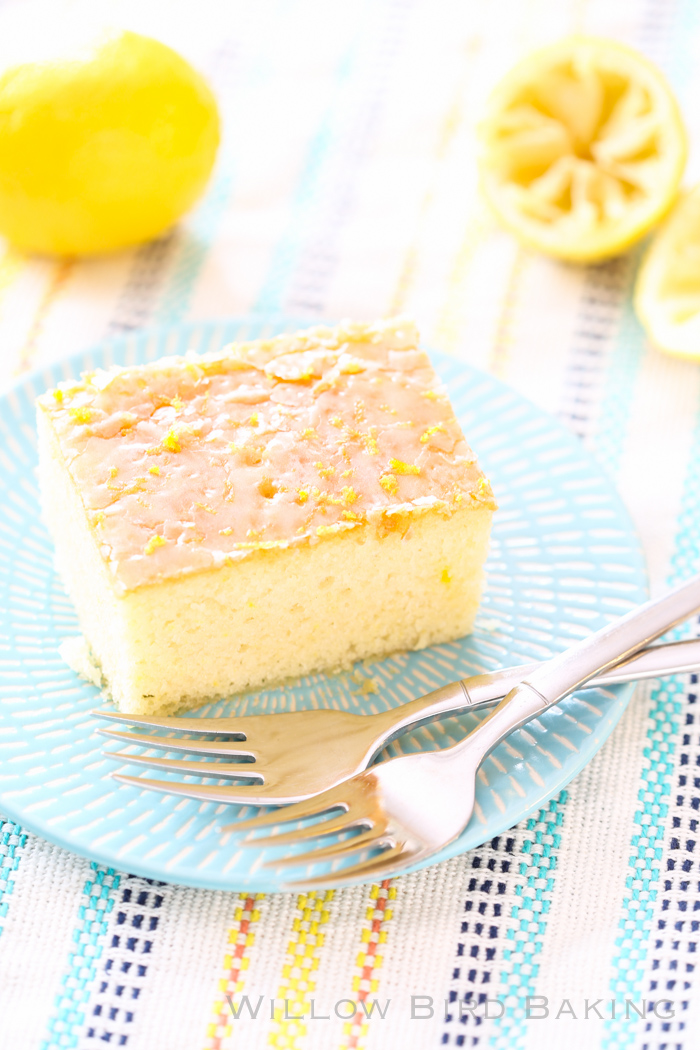 Quick and Easy Iced Lemon Cake
We're gonna talk about a hard topic and so I made you an easy cake. You have that waiting for you at the end of this post. But in the meantime, buckle up. And a forewarning: don't leave me a comment saying you don't want to read about this. I don't want to live this. I wish I could turn it off or scroll past it. But I can't. No woman can.
That being said, content warning for a discussion of sexual harassment and abuse below the cut.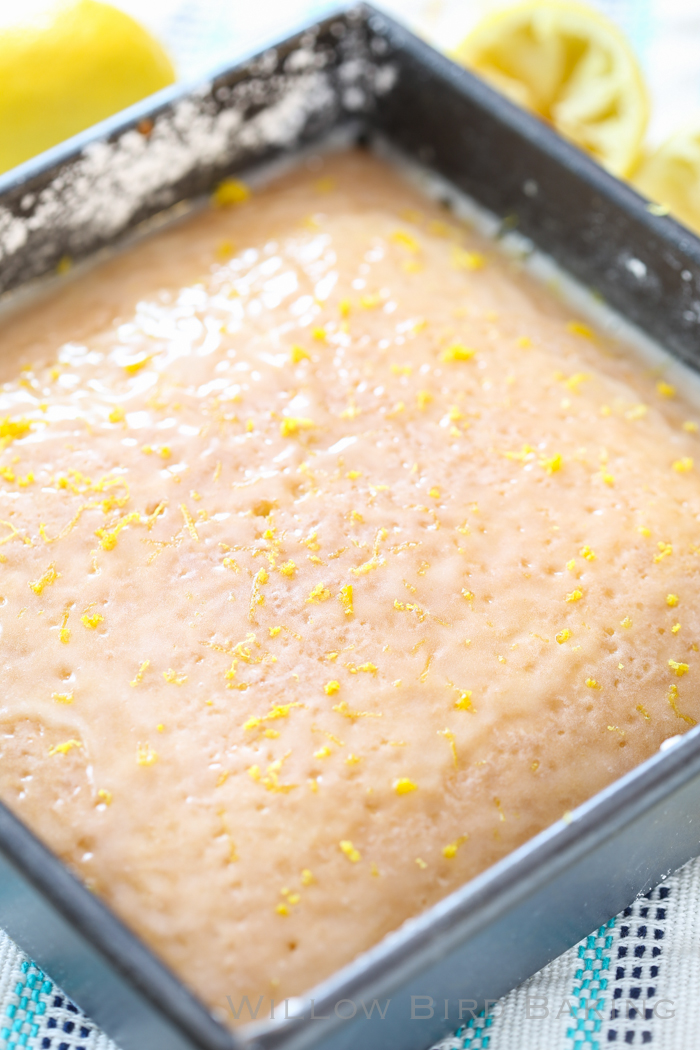 I just learned that one of my former colleagues has been charged with sex offenses involving 14-year-old students. These girls have probably spent years sorting out their confusion and pain, wondering if it was partially their fault (it wasn't).
At the same time, I'm watching scores of people online excusing politician Roy Moore for grooming a 14-year-old, sharing why they will still vote for him. This is not to mention the host of other sexual harassers and abusers being defended on all corners of the internet. Women everywhere are being reminded of so many terrible experiences. In just my own tiny circle, there are so many to recall —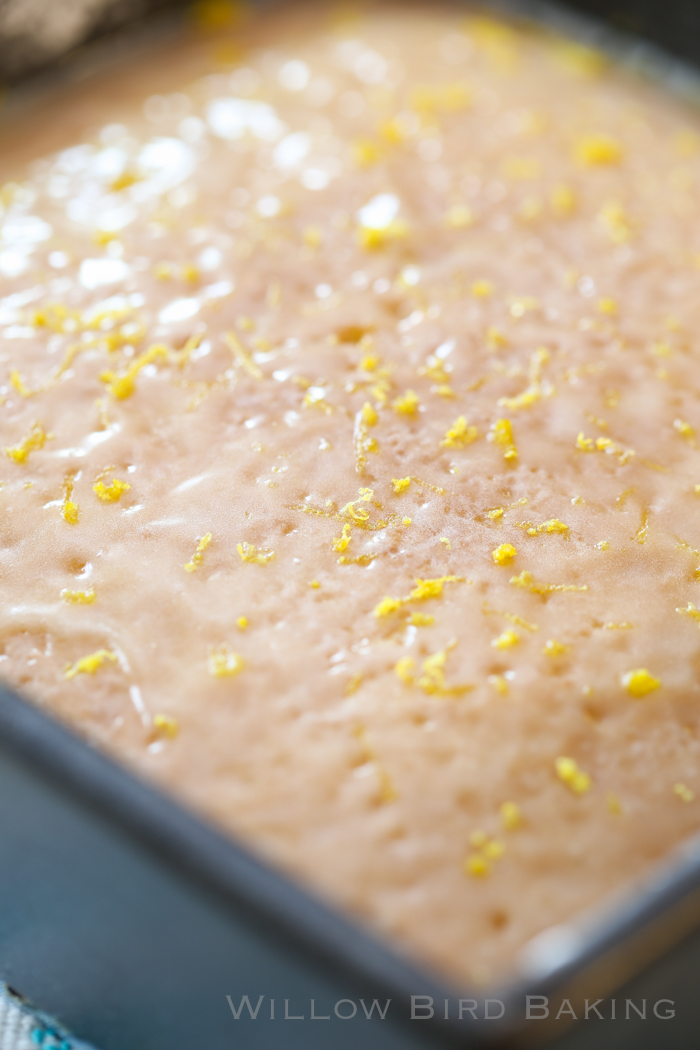 Remember the time you found a fellow teacher (at a former school) blithely discussing rape while traveling in another country on his blog? And how the he was "talked to" about making his blog private but not fired? He still teaches. His most recent post includes him fantasizing about murdering a girl he met on Tinder who turned out to be fat, but whom he was still nice enough to go on a date with. You know this because you re-read his blog every now and then to remind yourself that you are not crazy, that it really is as bad as you thought it was.
Remember that one time two men made a middle-of-the-street U-turn to stop in front of where you were walking, and one got out of the passenger seat to head you off while the other stayed in the driver seat with the car on? Remember trying to decide exactly the right measure of non-interest (so as not to encourage more conversation) and kindness (please don't get mad and hurt me, please don't get mad and hurt me) with which to respond to his greeting?
Remember when your boyfriend posted online that he didn't know anyone who had experienced street harassment or sexual harassment and didn't feel like it actually occurred as regularly as people let on — right after the above incident occurred?
Remember how your friend didn't realize she had been raped until you heard her story and told her?
Remember that time in second grade where the boy who wouldn't stop touching you told you in the gym storage room that he was going to rape you?
Remember when your friend was almost strangled to death by her husband and the Army just deployed him instead of doing anything to protect her? He comes back soon and she expects that he will murder her, perhaps their children, perhaps others. Remember reading how strongly strangulation in domestic abuse correlates to homicide?
Remember your other friend who was sexually abused throughout her whole childhood until she could finally leave home?
Remember how every boyfriend pushed you past where you were comfortable and you didn't think much of it because of course that's just how relationships are? Remember how you became just a shell of yourself, not sure what "self" was anymore, since what you wanted it to be got taken away? Remember the times it was clear you weren't happy, weren't okay, but there was enough plausible deniability, so?
Remember the tidal wave of "detectives" that flood the internet each time a woman makes an allegation to decide if she's telling the truth about being raped or assaulted? Sometimes they decide she only wants money. Other times it's the fame. Both are apparently worth drowning in other people's gaslighting and abuse.
Remember being told "boys only want one thing"?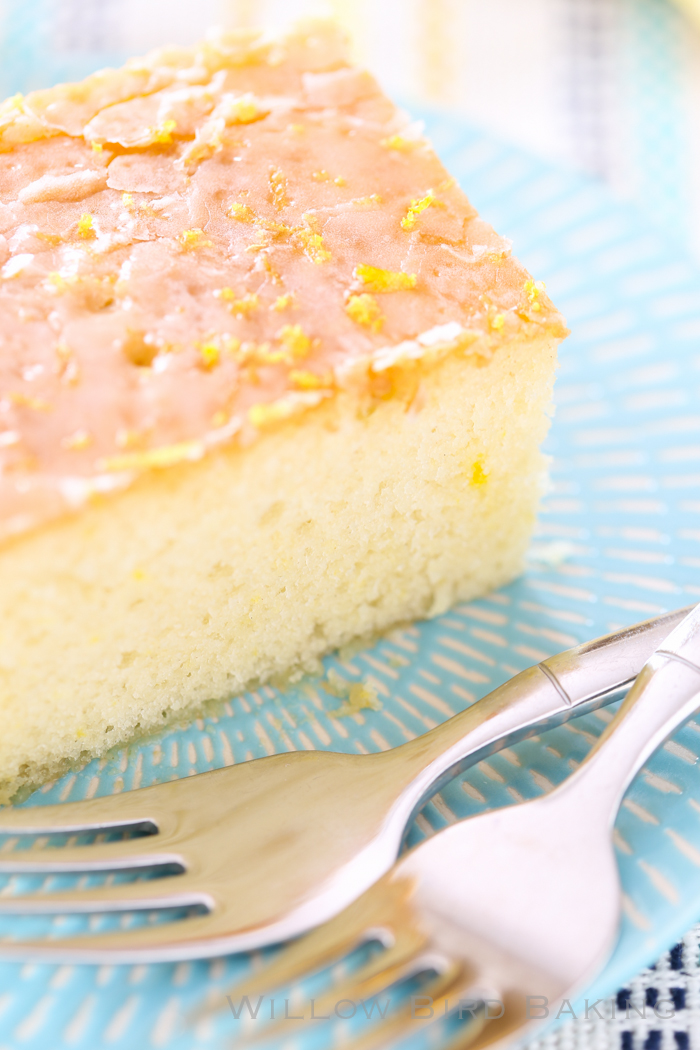 Remember the man at the pool who wouldn't stop talking to you about your appearance even after you thanked him and tried to stare intently at your book?
Remember when that kid blackmailed you to date him in 7th grade? He reminded you continually of the embarrassing story he could tell about you, just in case. Remember your "friend" who thought it was so funny when he made you hold his hand?
Remember when a man more than three times your age kept getting closer and closer to you at your summer internship in high school? You were terrified he would follow you to your remote parking lot one day. Finally he reached out and caressed your face and you found the nerve to tell your coworker, who handled it. Later that same coworker, whom you trusted like a father figure, would start smiling knowingly at you and adjusting his semi-erection as though you couldn't see. Remember the confusion your simultaneous love and discomfort caused you? How you spent years wondering if you were to blame?
Remember how fast it went from 0 to fucking bitch, stupid bitch?
Remember that time a boy reached out, grinning, and touched your breast in middle school and you didn't say a word about it to anyone because you were so shocked and confused about it happening that you weren't sure if it was wrong or not? Whether you were making a big deal out of nothing?
Remember how even though it's okay for boys to have trouble resisting touching breasts, and even though men enjoyed your sister's breasts when she danced as an NFL cheerleader, and even though breastfeeding is protected by law, your sister was aggressively excoriated by multiple police officers for breastfeeding in a Mecklenburg County courtroom because she was "exposing herself"? Remember how the online commenters said, "If a woman is going to whip them out, I'm gonna look," as a way to explain why breastfeeding should not be allowed in public? Remember how the sheriff explained that the deputies were "trying to protect her" by threatening her and ordering her to leave? Remember the women who commented that they prefer other women use a cover? The bizarre push-pull never ends.
Remember when Mr. Shelton threatened you in 8th grade until you let him read the poem you'd written? You both knew you would never do anything wrong; his escalating aggression was confusing. You both knew it was just something private and embarrassing: you were in tears and red-faced. But he also knew he could make you do what he wanted, and he wanted to violate your privacy.
Remember being told purity was godly by people in charge? Remember how you formed this idea of self and morality in the first place? The idea that it's then really sexy to forcibly shatter?
Remember the guy who, after being told that you would not date him but that you could be friends, began to get clingy, to beg, until you started panicking, imagining you could smell his cologne outside of your apartment complex at night?
Remember when Mr. Linton, your 7th grade history teacher, turned out to be a pedophile and went to prison? His victim (the one we know about) was 7.
Remember walking with your group of 14-year-old students downtown and being catcalled, not knowing if the call was for you or for them, since really it could be either?
Remember how one of your family members was raped and her guilt — over being raped — tore your family to shreds?
Remember feeling like your apartment complex became unsafe because as you were walking to the parking lot, sloppy and angry, a man volunteered, "You're very pretty" even though he didn't know so much as your name? Remember how this same guy later reiterated this "compliment," and stood aside to let you walk upstairs in front of him?
Remember the other stranger in your apartment complex who told you to smile? The other stranger in your apartment complex who pulled up next to you in the dark with the trunk open and asked your name?
Remember how when people disagreed with you online, you became a whore, slut, twat, twit, cunt, bitch? They will rape you, find where you live, murder you. Remember trying to decide which threats might be credible?
Remember when you wrote a poem about all of this and your 8th grade English teacher told you it was inappropriate? Your poem, that is. Your poem was inappropriate.
Sorry if you feel like my post is inappropriate. As promised, I have this cake for you and it really is comforting and simple. I hope you can also work up your nerve to believe and defend women. Take a moment to do it publicly today. There's a little girl out there who needs to see it.
One year ago: Pumpkin Bread Stuffed with Chai Cheesecake
Two years ago: 3-Ingredient Slow-Cooker Pumpkin Cake
Three years ago: Pumpkin Cheesecake Cinnamon Rolls
Four years ago: Pumpkin Tres Leches Cake
Five years ago: Rosemary Thumbprints with Clementine Curd and The Day I Went to Ina Garten's Cookie Swap (What?!)
Six years ago: One-Skillet Gooey Pumpkin Cookie Cake
Seven years ago: Barefoot Contessa's Carrot Pineapple Cake

Quick and Easy Iced Lemon Cake
This super tender, moist Quick and Easy Iced Lemon Cake will surprise you! With so little effort, you have a delicious snack cake perfect for munching on with a cup of tea. Enjoy!
Ingredients
Cake Ingredients:
1/2 cup butter
1/2 cup water
1 1/8 cups cake flour
1 cup white sugar
1/2 teaspoon baking soda
1/2 teaspoon salt
1 egg, lightly beaten
1/4 cup sour cream
3/4 teaspoon lemon extract
1/4 teaspoon vanilla extract
1/4 teaspoon almond extract
Icing Ingredients:
1/2 cup powdered sugar
2 teaspoons lemon juice
1/2 tablespoon butter, melted
1/4 teaspoon lemon extract
lemon zest for topping
Instructions
To make the cake: Preheat the oven to 375 degrees. Place a square of parchment paper in the bottom of an 8-inch square baking pan. Butter and then dust the pan with powdered sugar, discarding the excess.
In a medium saucepan over medium heat, bring the butter and water to a boil. In the meantime, in a separate large bowl, whisk together the cake flour, sugar, baking soda, and salt before whisking in the egg, sour cream, almond extract, vanilla extract. Mix to combine. While mixing, slowly pour in the boiling butter and water mixture. Mix to combine completely. Your batter will be very runny. Pour the batter into the prepared baking pan. Bake at 375 degrees for 17-22 minutes or until a toothpick inserted in several places comes out with a few moist crumbs.
To make the icing, whisk together powdered sugar, lemon juice, melted butter, and lemon extract until smooth. Pour most of this mixture over the top of the cake, spreading it evenly over the entire surface. Top with lemon zest. Serve while warm.