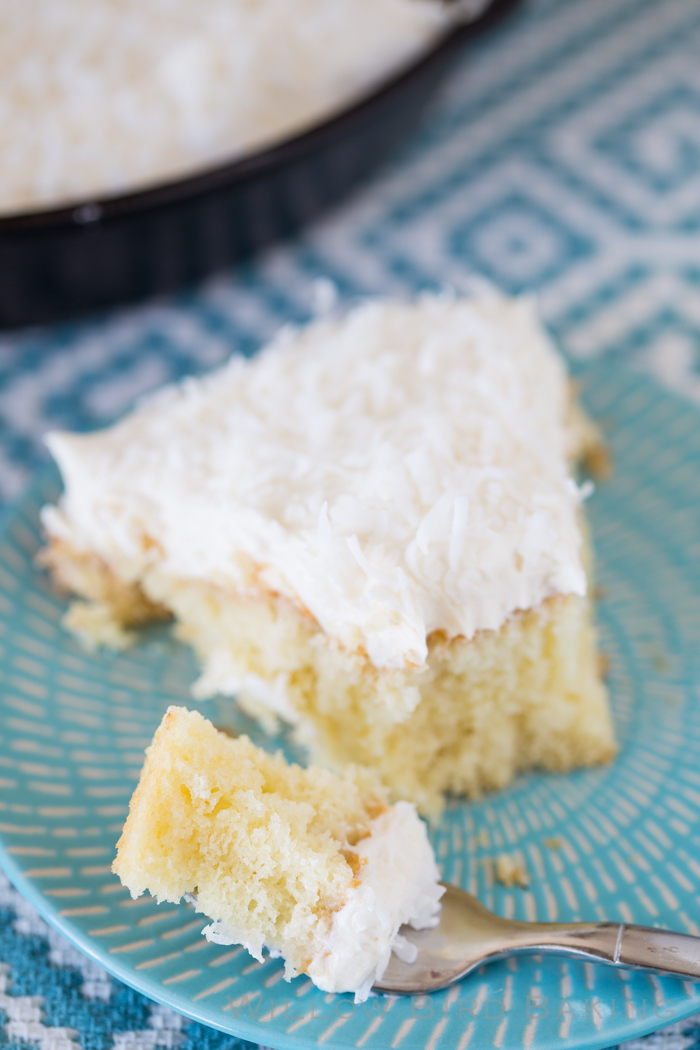 Coconut Tres Leches Skillet Cake with Whipped Icing
During my sophomore year in college, I moved to Beaufort, a small town on the coast of North Carolina. I lived there for a few months before traveling for a month down the Eastern seaboard to study marine zoogeography. That semester changed my life, and I've continued to process the memories over the years. Periodically I'll share stories here on Willow Bird Baking from that time.
One of the stops on our trip south was Sapelo Island, Georgia. It's not a place most people get to go — you have to get your name on an approved list to get on the ferry over to the island. Because of our work cataloging invertebrates — work that often amounted to crawling through the ocean on all fours hunting for critters and then poring over dichotomous keys to discover their identity — we were granted passage to the University of Georgia Marine Institute on the island.
As a result, I found myself on a ferry whose wake catapulted unlucky fish into the mouths of waiting seagulls. My classmates and I eagerly watched off the sides of the boat, all but ignoring the beautiful Georgia lowlands sunset in hopes of catching a glimpse of dolphins. When we arrived on the island, we walked through a fairy tale of trees weeping with Spanish moss, which my more-Southern friends warned me not to touch. "It's full of all kinds of creepy-crawlies," they noted, careful to use the scientific terminology we were painstakingly learning. We were welcomed into Hogg Hummock, a Gullah-Geechee community that has been on the island for generations, and treated to what is still one of the best meals I've ever eaten in my life.