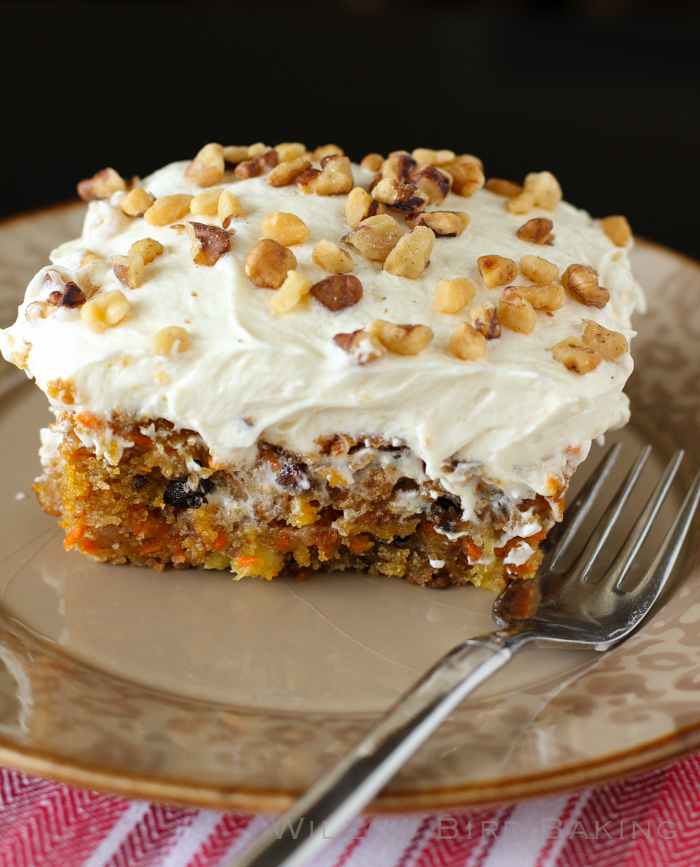 Easy Carrot Cake with Whipped Icing
Trigger Warning: While I've tried to make the details of disordered eating behavior mentioned in this post very vague, they still may be triggering. If you've struggled with disordered eating and are vulnerable to that, you may not want to read.
I read an article yesterday that made my blood boil to the point where I could barely sleep a wink. Instead, I stayed up all night processing. What was so bad about the article? Why did it bother me so much? Why did the website's flippant, patronizing responses to readers' criticism on their Facebook page bother me so much?
I won't link to the article, 10 Mistakes Women Make in the Gym, because T-Nation seemed particularly proud that it was one of the most popular articles on the website and I don't feel like giving them anymore traffic. Instead, I'll summarize: it's a list of things women "should" change about how they exercise written in your typical peacocky fitness-website tone. It takes for granted that women should prioritize appearance above all else in the gym, mixes in some body shaming and triggering language, and ticks all the SEO boxes for the post to do well on the internet.
Particularly offensive highlights include:
Too many women, because of poor exercise choices or practices, end up building a body that's "skinny fat," a condition where they appear thin in clothes, but actually have a higher body fat percentage than they did before they started exercising.
God forbid we build the "wrong" body type. Ugh. Hope we're not unlucky enough to be one of those women born with the "wrong" body type to begin with! Wouldn't that suck!
…flabby, pasty-white guys that should never be naked, even when they're alone in a secluded cabin on a mountaintop.
No reason to limit body shaming to women. We alllll know those flabby, pasty-white guys that don't deserve to be naked even in the shower, right? They're probably skinny-fat! The Worst. Thing. Ever.
Women are torn between what they read in Shape or on some insane aerobic queen's blog, their unqualified husband's or boyfriend's pontifications on diet and exercise, or society's conflicting and confounding expectations of what a woman should look like.
Haaahaha, women are so dumb, am I right? It's just so hard to decide whether to listen to magazines, insane aerobic queens, or our boyfriends. So hard.
Bodies, at least the most aesthetically pleasing ones, are a combination of convex and concave curves instead of straight lines. You're a delectable and enticing mammal, not a tree.
Awesome! I was hoping for more body shaming. Tell me more about the body type I should want. So far I've got, "delectable," "convex and concave in appropriate places," "not tree-like," "NEVER SKINNY FAT," and "mammalian." And apparently insect-tiny:
If you want a waist that's as broad as a tree stump, then have at it. If, however, you want the mythical wasp waist . . .
This is where my eyes turned red and my head exploded. Did they just say mythical wasp waist? As the goal?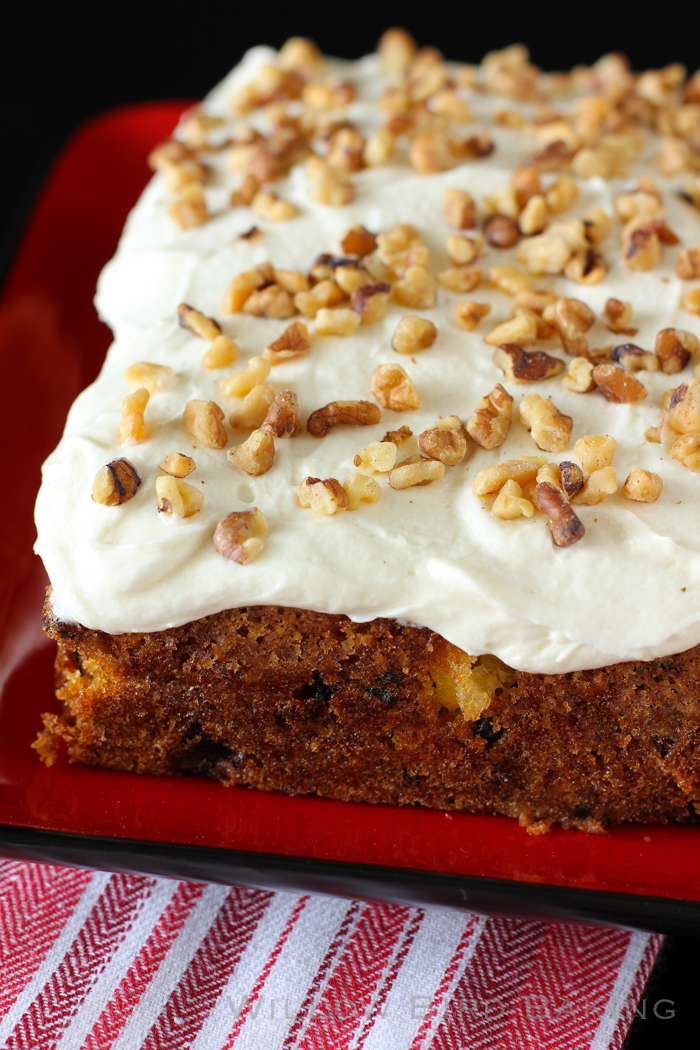 There's nothing wrong with wanting to be strong and healthy, or even wanting to alter your appearance for healthy reasons. I love the saying, "strong is the new skinny," and I love that women are getting into fun fitness routines to be proud of their strength and dedication. If that's their pursuit, I think it's a wonderful one. And really, this article had plenty of good advice and even good intentions. But packaging this otherwise good advice in an offensive, body shaming article that feeds into "ideal body" stereotypes and fails miserably at humor? No. That assumes women all want the same thing or should/would be ashamed to have certain bodies? No. NO. NO. NO.
When confronted on their Facebook page by someone who pointed out the body shaming, T-Nation responded in excruciatingly typical invalidating fashion, telling her she was overreacting and emotional despite the fact that she had neither stated or implied any emotion. Other commenters chimed in with, "If women feel bad about themselves because of reading an article, they should shut up and change themselves!"
Oh, you guys.
Listen. I've shut up and changed myself.
I've starved. I've lost feeling in limbs. I've modified myself. I've counted. I've sweated. I've subsisted on ridiculous food choices. I've consumed special concoctions. I've worked very, very hard. Mike sometimes says he doesn't understand why pictures of unrealistically perfect women hurt me rather than inspire me and I tell him: "Oh, they do inspire me! And that's the problem. That's what hurts me. Because I don't need to be inspired towards an unrealistic or unhealthy body type. And I don't need to be inspired to have a different body type than I naturally have."
Despite being at a normal weight now, when I feel bad about myself, you better believe I shut up and keep trying to change. Even as someone who considers myself mostly recovered, that voice is there: thinner thinner thinner. It's not something I chose: I was raised with this obsession. I inherited it. I'm fed it. It's there every day, and I work hard to quiet the voice and tell myself I'm good enough even though I don't feel small enough.
And that's why I reacted so viscerally to this article: I'm suffering. I suffer every day because someone at some point coined the phrase "wasp waist." Because someone at some point decided women should want X, Y, and Z. Because dropping out of the race to get X, Y, and Z will reduce my worth in this society. I can manage my own suffering — I've worked hard to be able to do that. But there are many, many, many women suffering out there to varying degrees: they are feeling a pang in their chest when their jeans won't zip, feeling guilt about skipping an exercise class when they have a cold, feeling confused about when it's okay for them to indulge hunger, and on and on and on.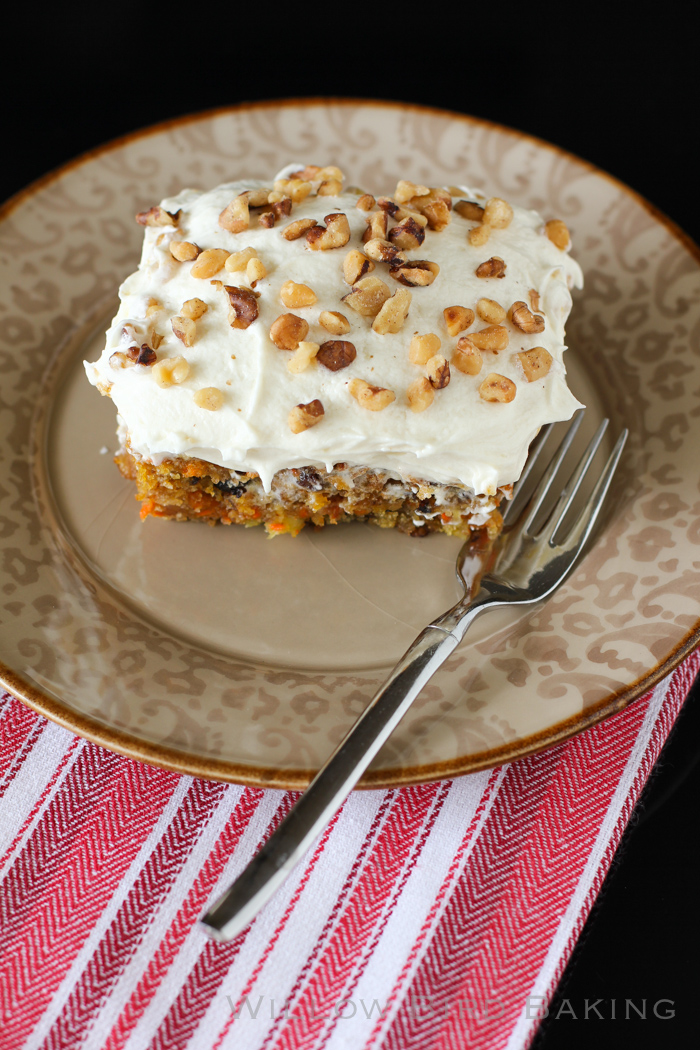 On the same day I saw the T-Nation article, I saw this comic by Colleen Clark. The message was exactly what I was feeling at that moment, and when I got to the last panels, my heart broke. It's not good enough for my students to grow up in a world where
FAT SKINNY THIGH GAP WASP WAIST THUNDER THIGHS CELLULITE STRETCH MARKS JELLY BELLY THINSPIRATION WEIGHT LOSS ABS LIPOSUCTION AIRBRUSHED TONED TUMMY FACELIFT
is the conversation we're having about women instead of
BRILLIANT SCIENTIST INSPIRING STRONG PEACEFUL POWERFUL HEALTHY FUNNY WRITER INTERESTING COMPASSIONATE SUCCESSFUL PASSIONATE MATHEMATICIAN TALENTED LEADER
Women are people, and they shouldn't be in a prison of expectations. We can each individually break out every chance we get, but also, society needs to stop building the prison.
Thanks for letting me process with you. We deserve to enjoy food we love, exercise we love, intellectual pursuits we love, hobbies we love, and people we love. I leave you with carrot cake and a sledgehammer — for breaking down those prison gates.
One year ago: Gooey Carmelitas
Two years ago: Sausage & Toast Breakfast Strata in Baked Tomatoes
Three years ago: Sweet and Spicy Pickled Grapes with Goat Cheese
Four years ago: 48 Homemade Breakfast Cereals
Five years ago: Red Velvet and Oreo Kisses
Easy Carrot Cake with Whipped Icing

---


Recipe by: Adapted from Barefoot Contessa and icing adapted from Missy Dew on Tasty Kitchen
Yield: 9-12 servings

This cake is perfect for those of you who love carrot cake but don't want to spend the time and energy to make a layer cake. This cake is quick, simple, and small, so you won't end up with too many leftovers. The whipped icing is wonderful on this moist spice cake. Enjoy!

Cake Ingredients:
1 1/3 cups granulated sugar
1 cup and 5 1/2 teaspoons vegetable oil
2 eggs, at room temperature
2/3 teaspoon pure vanilla extract
1 2/3 cups plus 1 tablespoon all-purpose flour, divided
1 1/4 teaspoons ground cinnamon
1 1/4 teaspoons baking soda
1 teaspoon kosher salt
2/3 cup raisins
2/3 cup chopped walnuts, plus more for toasting and topping
2/3 pound carrots, grated
1/3 cup diced fresh pineapple

Whipped Icing Ingredients:
1 cup milk
5 tablespoons flour
1 1/4 cups granulated sugar (not powdered sugar)
1 1/2 teaspoons vanilla extract
1/2 teaspoon almond extract
1 cup butter, at room temperature

Directions:
Make the cake: Preheat the oven to 350 degrees F and line an 8-inch square baking pan with a parchment paper sling. In a large bowl, beat the sugar, oil, and eggs together until light yellow. Stir in the vanilla. In another bowl, whisk together 1 2/3 cups flour, cinnamon, baking soda, and salt. Mix the dry ingredients into the wet ingredients. Toss the raisins and walnuts with the remaining 1 tablespoon flour and fold them, with the carrots and pineapple, into the batter. Pour the batter into your prepared pan and bake around 40-45 minutes, or until a toothpick inserted into the center of the cake comes out with just a few moist crumbs. Allow the cake to cool completely.

Make the frosting: Heat the milk, flour, and granulated sugar together over medium heat, whisking constantly. Once it starts to boil, continue whisking and heating it for around 7 minutes or until it's very thick, like cake batter consistency. Remove the mixture from the heat and add the vanilla extract. Remove the mixture to a shallow pan and let the mixture cool completely (after a bit, I stuck mine in the fridge to hurry it along). Once the mixture is completely cool, beat the butter in the bowl of a stand mixer until soft and fluffy. Add the completely cooled mixture and beat on high until you have fluffy frosting the consistency of stiff whipped cream (this takes several minutes, so be patient). Frost your completely cooled cake with a thick layer — you'll probably use about 3/4 of the frosting, but not all. Top with toasted walnuts. Store leftovers in an airtight container in the fridge, but be sure to let it sit out for 30 minutes before serving so the frosting can soften.