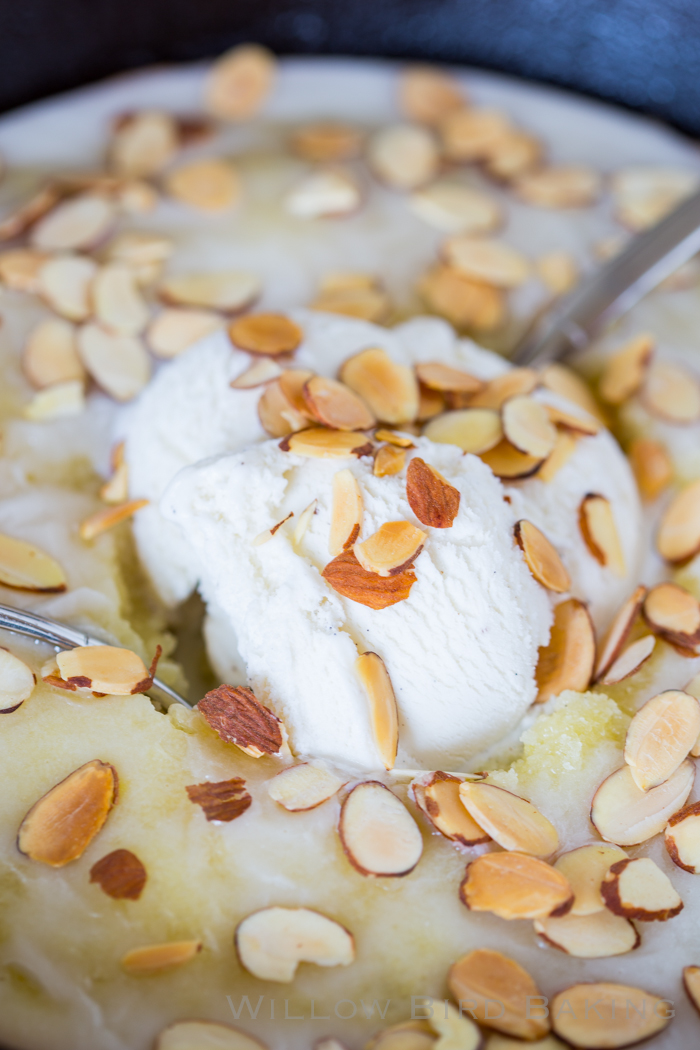 Hot Glazed Almond Cake
Thanks to MeVee for sponsoring this post! MeVee is an awesome new social media platform that was just released, and I'm loving it! See more below.
Thanks for your sweet comments about my new ear piercing! I love it so far. I've gotten a lot of questions in the past week and I thought I'd write a bit about what it's like to get a front helix ear piercing for those of you considering a cartilage piercing. If you're following me on MeVee, I've been sharing a bit about my experience there, too. I've embedded my stream at the end of this post so you can see me answer some frequently asked questions (and see my piercing on video!)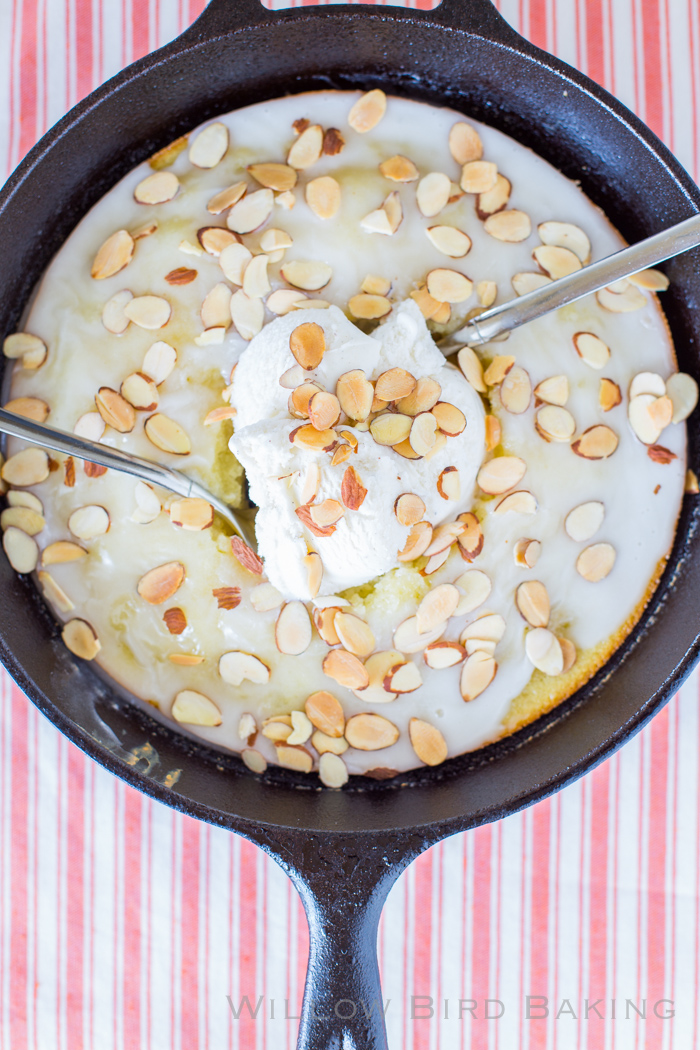 What's It Like to Get a Front Helix Ear Piercing?
Last Saturday my friend Jamie and I researched some tattoo and piercing shops in Charlotte (see the stream below for why you should definitely go to one of these and NOT Claire's or a kiosk at the mall!) and we found great reviews for Black Cloud Tattoo, Piercing, and Supply. I can't recommend it enough if you're in the Charlotte area! I'm so glad we found it.
I have a high pain tolerance, but I was still nervous, mostly about being in pain in front of other people — even eyebrow waxing is so embarrassing to me for some reason. But the awesome tattoo artist and piercer at Black Cloud, Roman, made me feel better from the moment Jamie and I walked in. He was funny and kind and clearly knew what he was doing. I can't tell you how important it is if you're nervous to find a great piercer! It made my whole experience.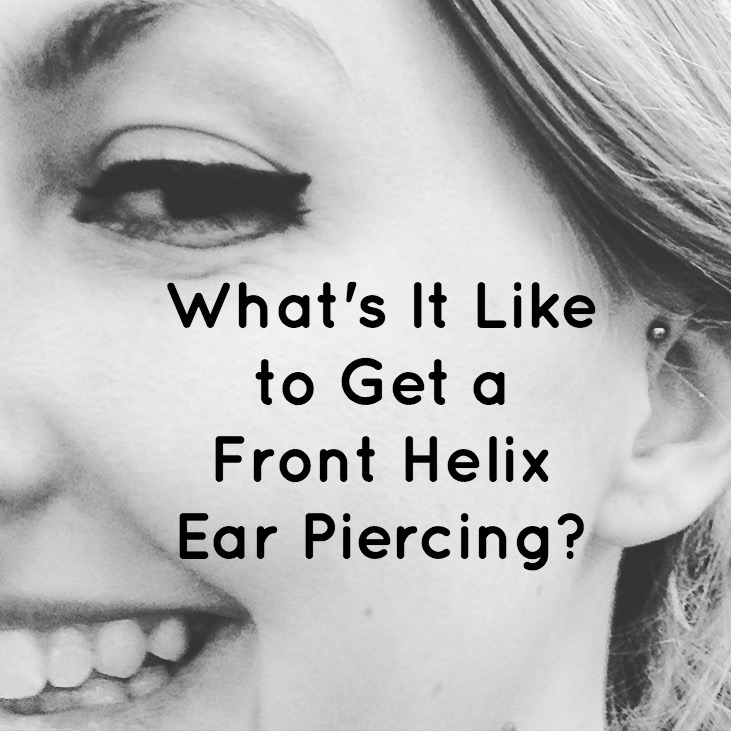 Roman swabbed my front helix with lidocaine, which some piercers don't do. Apparently it eliminates 50-80% of the piercing pain, which means it's my best friend. If you're worried about the pain, definitely ask your shop if they use lidocaine before your visit! Once my ear was numb, I sat down in the piercing chair and Jamie sat in the "girlfriend chair," ha! I loved having her there because she's gotten a lot of piercings herself and is really supportive — definitely consider bringing a friend along with you for moral support! It takes your focus off of what's about to happen.
Roman marked the location he planned to pierce with a dot and let me approve it. He then let me know he "had no needles in [his] hands" while he got my ear ready, which I really appreciated, because I knew I didn't need to stress. When it was time to pierce, he had me take a deep breath in and then on the exhale, he pierced. It definitely hurt, but it was quick and not at all as bad as I expected. Thank God for lidocaine! Roman put in a curved barbell with a long post to allow for swelling. In 6-8 weeks if there is no more pain, I can have it switched out. It will continue to heal over the course of the next full year! But really, I'm already enjoying it as it is, so I don't feel impatient. At the end of the piercing, Roman texted me lots of aftercare instructions and I was on my way.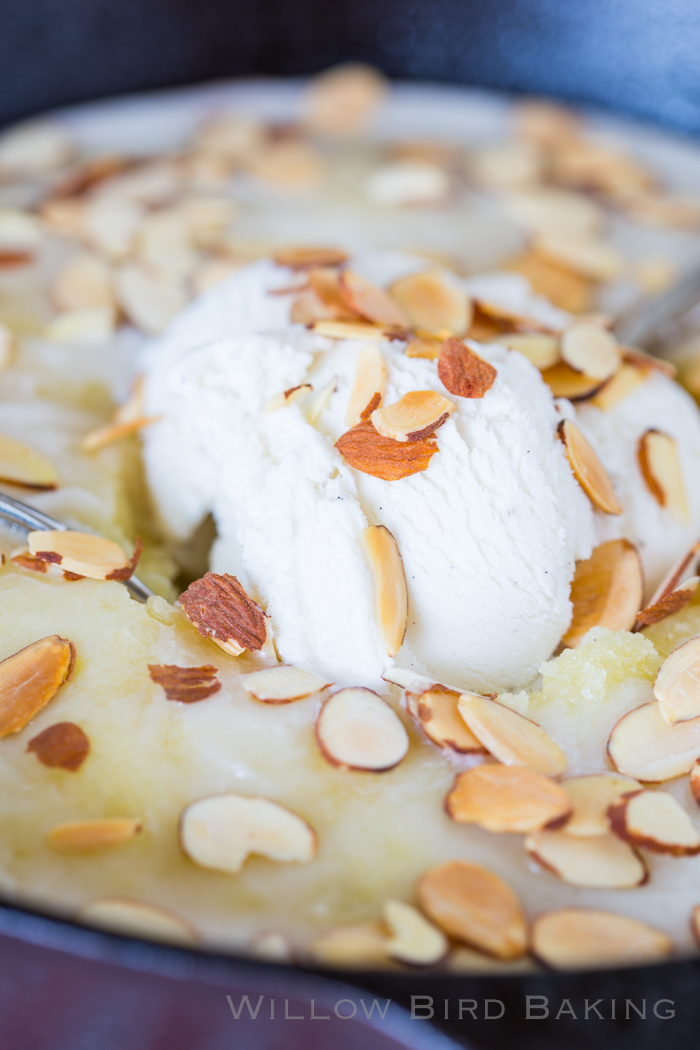 The lidocaine wore off in around 30-45 minutes, but by that time I had taken some ibuprofen and to be honest, I never felt any considerable pain. I had to be careful not to sleep on it for the first few days or so, but other than the occasional "oops" moment where I accidentally poked it, I've been pain-free.
The aftercare has been pretty easy, too. I mix up a saline solution of 1/4 teaspoon non-iodized fine-grain sea salt to 1 cup hot water and soak my piercing in it twice a day. I then soap it up with antibacterial soap, rinse with hot water, and dry with clean disposable paper towels (regular towels harbor too much bacteria). It's kind of an annoying 15 minute ritual, but at least it feels good. It's like an ear spa? And it's worth it to keep the piercing healthy. So far I've had just a little swelling, but no discharge or anything unsightly (phew!)
As for earrings, I'm so excited to get a little sparkly stud around Valentine's Day! I want something like the top earring here. Getting this piercing has also made me excited to start wearing earrings in my regular ear piercings as well, which I've neglected lately. I love this pair. What do you think?
Here's my MeVee stream where I answer some more questions you might have about getting a front helix piercing. I discuss how to find the right place to get your piercing, whether or not it hurts, and some specifics of aftercare.
I'm loving MeVee so much for having conversations with you! If you remember, MeVee is a social media live streaming platform I've been trying out. It captures the can't-miss moments. MeVee records your live videos — they won't disappear unless you delete them. There are some other social media apps that you can use for sharing live-streaming video, but the video disappears into the ether once you finish. I love having the stream to embed in a post and share with you. To use it, you just push the "Go Live" button to start broadcasting worldwide. Share your streams on all major social media channels. Anyone can view the streams, even without downloading the app (I share mine on Twitter so you can see when they're live). Explore MeVee to discover interesting, funny, and newsworthy content. You can also live stream privately with a friend or a group. The MeVee app is available on the Apple App Store now after just debuting this week! Go nab it and follow me!
Are there any other questions you have about my front helix piercing? Anything else you fellow pierced folks would add for people considering getting their cartilage pierced?
Now for cake! This almond cake was inspired by my discovery that Starbucks now has almond croissants! How many of you knew about this and didn't tell me?! I'm in love with all things almond, so the discovery sent me on an almond kick. I was inspired to create a buttery, moist, tender almond hot cake. This glazed hot cake is best served right out of the oven with a couple of scoops of vanilla bean ice cream. Enjoy, almond lovers!
One year ago: Simple Sandwich Spreads: Pimento Cheese and Olive Cream Cheese
Two years ago: Raspberry Cheesecake Morning Buns
Three years ago: Spaghetti Squash Baked "Pasta" Boats
Four years ago: Healthy Roasted Tomato and Onion Bread Soup
Five years ago: Two Exquisite Tea Sandwiches
Six years ago: Valentine Truffle Heart

Hot Glazed Almond Cake (and What's It Like to Get a Front Helix Ear Piercing?)
This buttery, soft, moist almond cake is perfect for eating hot straight out of the skillet with a couple of big scoops of vanilla bean ice cream! This cake is definitely for almond lovers!
Author:
Willow Bird Baking
Ingredients
Cake Ingredients:
1/2 cup butter
1/2 cup water
1 1/8 cups cake flour
1 cup white sugar
1/2 teaspoon baking soda
1/2 teaspoon salt
1 egg, lightly beaten
1/4 cup sour cream
1/2 teaspoon almond extract
3 tablespoons grated almond paste
Glaze Ingredients:
1 cup powdered sugar
2 tablespoons milk
1/2 teaspoon almond extract
1/2 cup toasted almonds
vanilla bean ice cream (for serving)
Instructions
To make the cake: Preheat the oven to 375 degrees and prepare a 10-inch oven-safe skillet sprayed with cooking spray. In a medium saucepan over medium heat, bring the butter and water to a boil. In the meantime, in a separate large bowl, whisk together the cake flour, sugar, baking soda, and salt before whisking in the egg, sour cream, almond extract, vanilla extract. Mix to combine. While mixing constantly to avoid cooking the egg, slowly pour in the boiling butter and water mixture. Add the grated almond paste. Mix to combine completely. Your batter will be very runny. Pour the batter into the prepared baking pan. Bake at 375 degrees for 17-22 minutes or until a toothpick inserted in several places comes out with a few moist crumbs.
To make the glaze: Whisk together the powdered sugar, milk, and almond extract. Pour about half of the glaze over the hot cake and spread. A thin layer of glaze should cover the entire surface of the cake. Sprinkle on toasted almonds. Serve hot with vanilla bean ice cream.