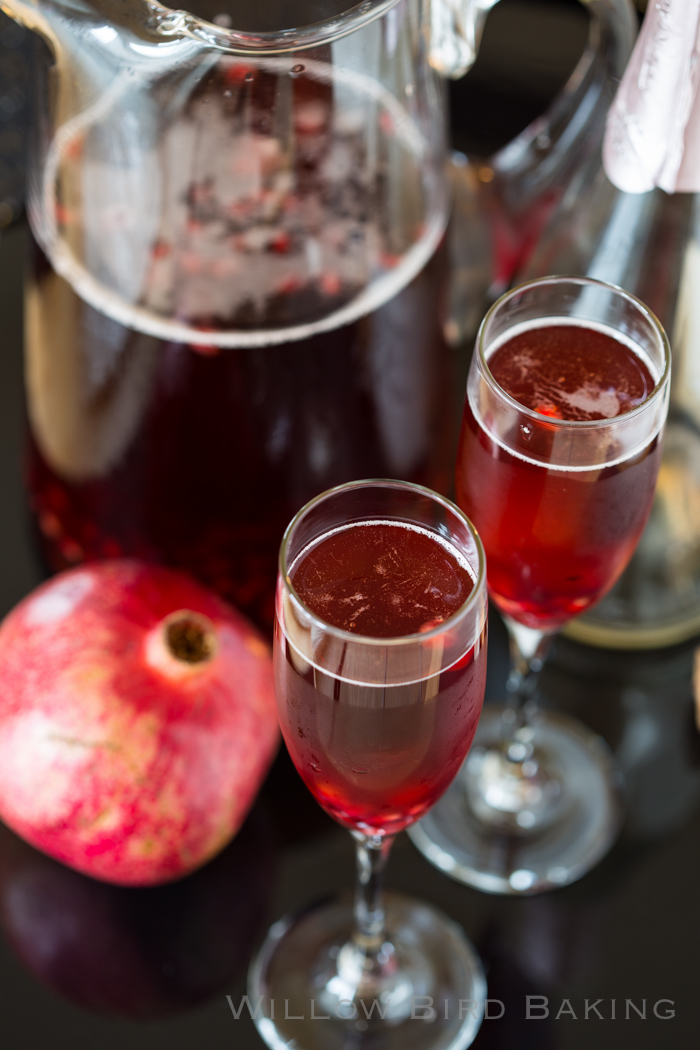 Pomegranate Champagne Sparkler
I may or may not have spent the last half hour practicing my eyeliner in McAlister's Deli (mirrored walls, for the win!) while working on a blog post. Sometimes I stumble into an acceptable application of eyeliner like a drunken monkey might stumble into lake, but usually my work is mediocre. Sometimes my eyeliner looks like the drunken monkey applied it, actually. Right now is one of those times. I'm not sure if it's passable from afar or if I should be embarrassed to head to dinner with my friend in a few minutes.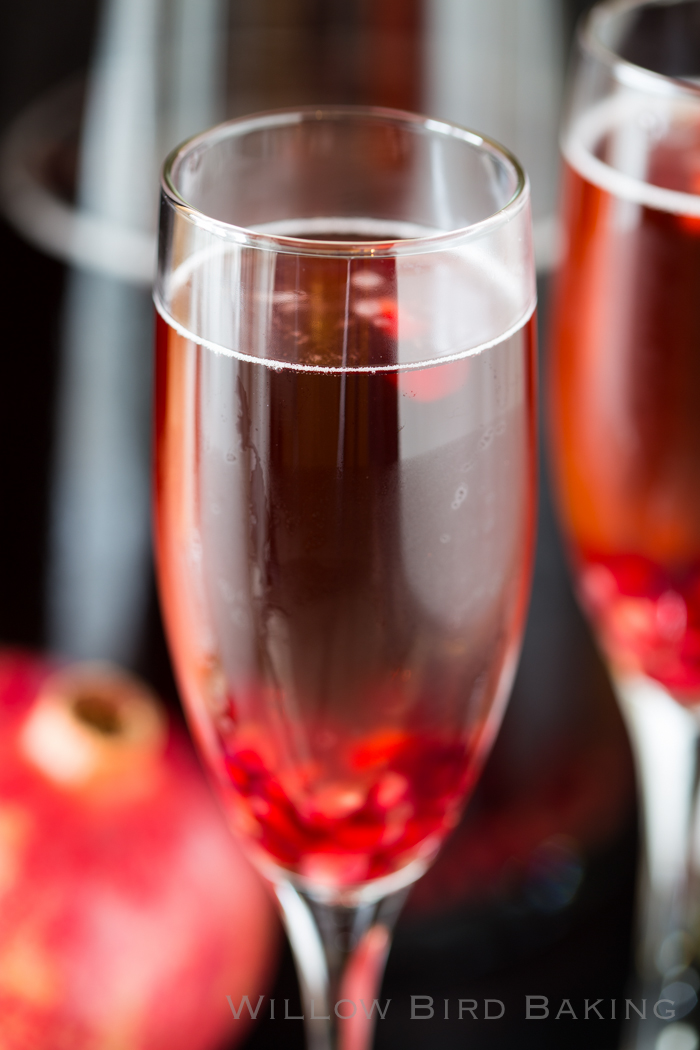 I'm not even putting "perfect winged eyeliner technique" on my resolution list because I'm a realist. But I am interested in some tips. Any eyeliner gurus out there? What eyeliner do you use? Do you wing it (ha ha, pun intended) or use some other technique? What am I missing (besides skill) here?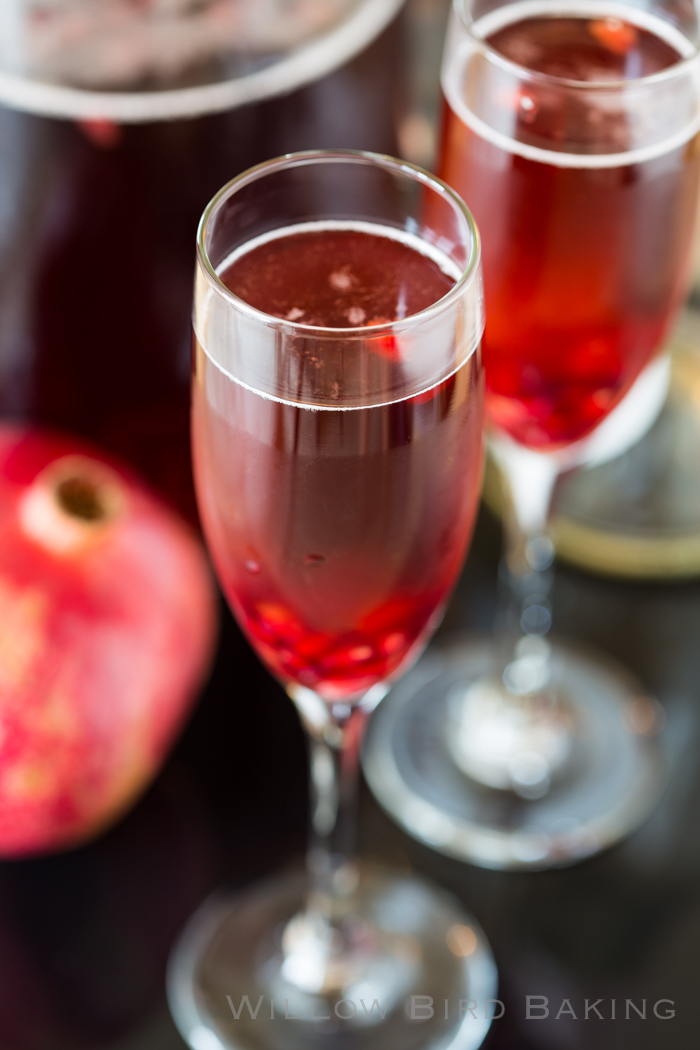 Here's a picture of my current (crooked, wonky) eyeliner attempt, along with my brand new front helix ear piercing! I'll definitely be sharing all about my experience getting my piercing in another post, so stay tuned!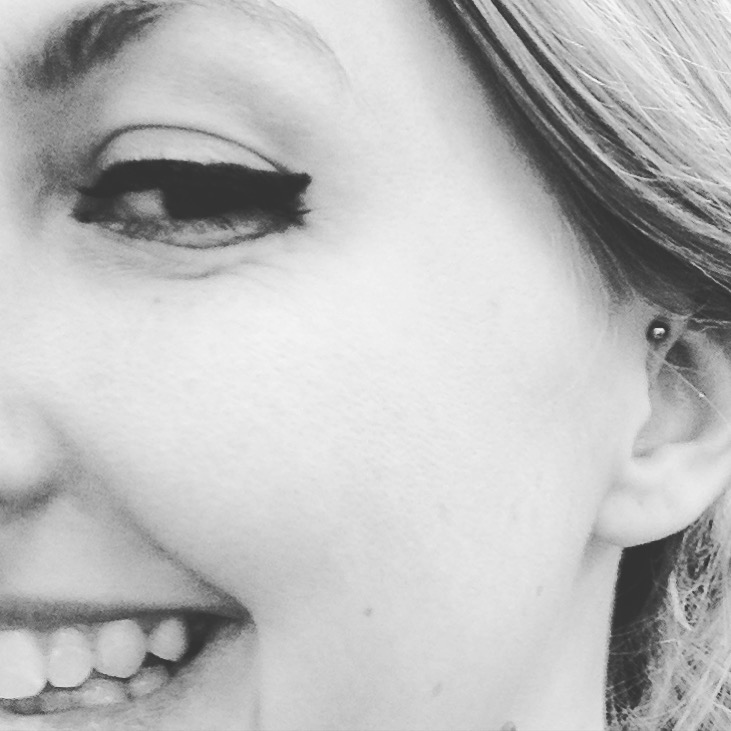 This Pomegranate Champagne Sparkler was mine and Mike's New Year's Eve toast! It's sparkly, sweet, and tart, and so easy to whip up. It'd make an elegant brunch cocktail. If you can't find pomegranate sparkling juice (I found mine at Trader Joe's) feel free to try it with regular pomegranate juice!
One year ago: Lemon Cheesecake Braid
Two years ago: The Ultimate Gooey Caramel Brownie Mug Cake Sundae
Three years ago: Boozy Icebox Cake
Four years ago: Brown Butter Cookie Dough Pretzel Bars
Five years ago: Two Exquisite Tea Sandwiches
Six years ago: Valentine Truffle Heart

Pomegranate Champagne Sparkler
If you love juicy pomegranates, this cocktail is for you! Rosé sparkling wine, Triple Sec, and sparkling pomegranate juice create a peppy, sweet, elegant drink. I found my sparkling pomegranate juice at Trader Joe's, but if you can't find it, feel free to try this recipe with regular pomegranate juice.
Author:
Willow Bird Baking
Ingredients
1/4 cup water
1/4 cup sugar
1 (750-mL) bottle Rosé sparkling wine
3/4 cup Triple Sec
3 cups sparkling pomegranate juice
Pomegranate arils for serving
Instructions
Make the simple syrup: Stir the water and sugar together in a heavy saucepan over medium heat until the sugar is dissolved. Chill until cold.
Make the pomegranate sparkler: Pour the Rosé into a large pitcher. Add the simple syrup (I use all of the recipe above and think it's perfect, but if you like a dry cocktail, you might use only a portion.) Add the sparkling pomegranate juice and Triple Sec. Pour into glasses, garnish with pomegranate arils, and enjoy!