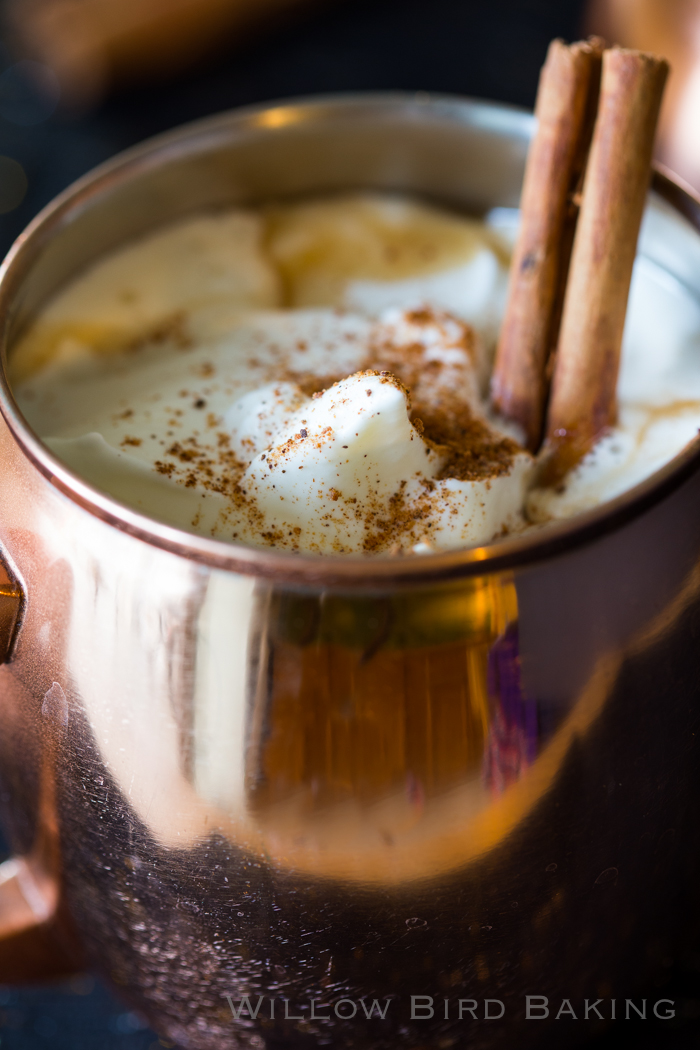 Hot Buttered Rum Recipe
I wrote this post as part of the Plugrá Butter Brigade. Thanks, Plugrá, for sponsoring this post and for making my favorite butter!
It's after Thanksgiving so it's time for AGGRESSIVE HOLIDAY MUSIC (not that I haven't been listening to it since before Turkey Day. I do what I want.) I thought I'd create a little hall-decking song playlist for you to enjoy, but that turned out to be a lot harder than I anticipated.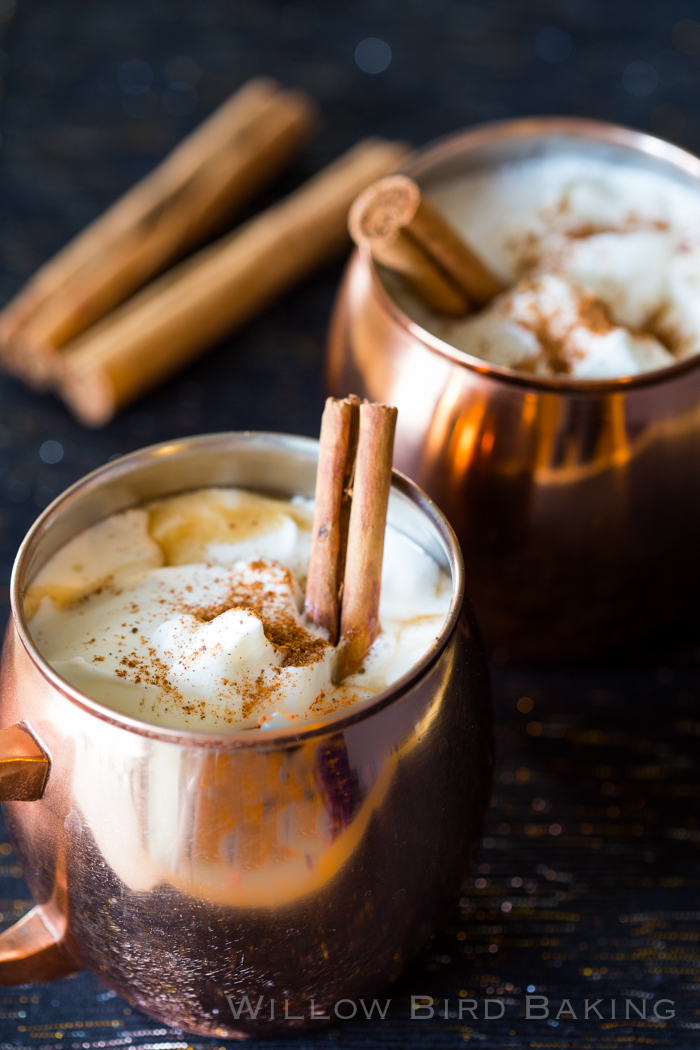 So many questions started swirling around in my head. For instance, do folks who celebrate Christmas want to listen to Chanukah music, or is that just me? Do folks who celebrate Chanukah want to listen to Christmas music, or are they sick of having to? Am I the only person who wants a nice holiday mix to jam to while I celebrate my own traditions?
Personally, I love everything. Old-timey Christmas songs, religious songs, silly songs, Chanukah songs, snowman death metal, straight up aggressive sleigh bell ringing. Everything. Except that one Adam Sandler song, 'cause I think it's stupid and he gets paid too much for acting stupid.
Anyway, how about you? What are your favorite holidays tunes? Do you like a mix, do you stick to one holiday genre, or do you eschew holiday music altogether like a big ol' Scrooge McGrinchypants?
And while I'm probing you for what you listen to, I may as well ask when you listen to it. While decorating the house? Baking sugar cookies and frying up latkes? All day every day? (Personally, I'm in the "every second" camp.)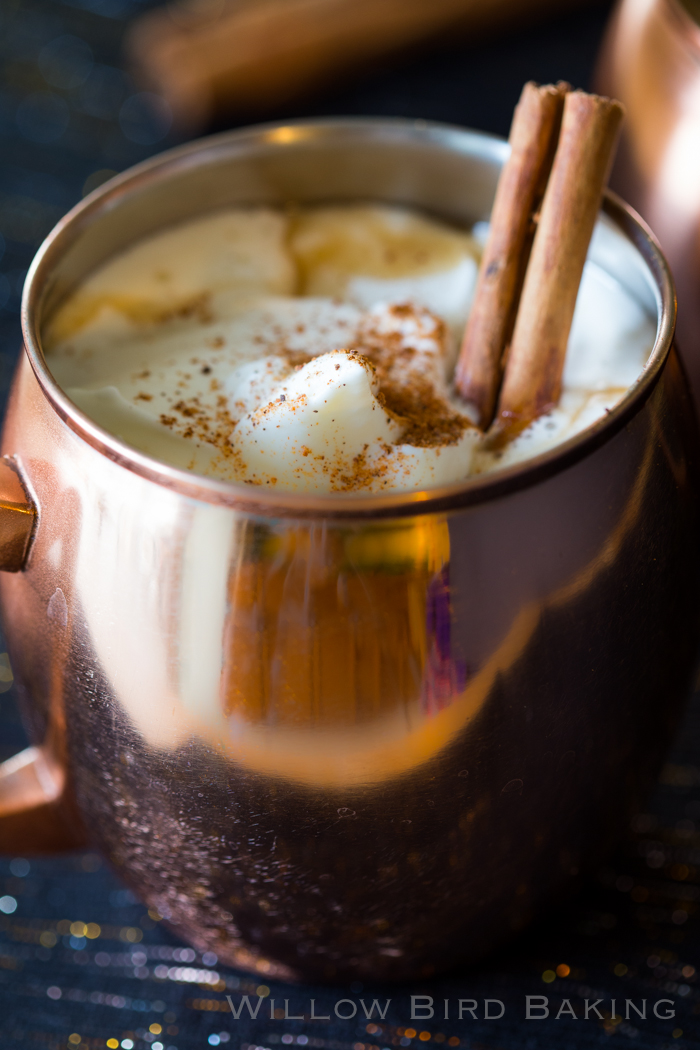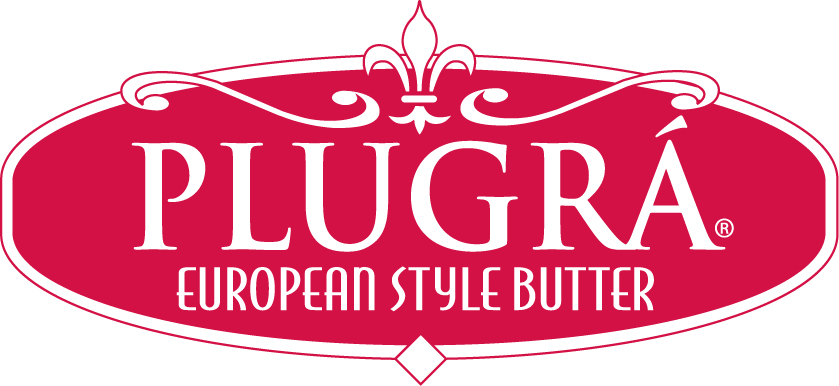 Hot Buttered Rum is a warm, spicy, cozy cocktail to go along with your festive tunes. This recipe packs a rum punch, but balances it with dark brown sugar and fluffy whipped cream. Since butter is the star of the show, I used my favorite European-style Plugrá Butter, which has a higher butterfat content than most grocery store butters for a richer, tastier treat.
One year ago: Gingerbread Cookie Cups with Orange Cream
Two years ago: Brown Butter Pecan Gooey Butter Cake with Spiked Whipped Cream
Three years ago: Rosemary Thumbprints with Clementine Curd (and The Day I Went to Ina Garten's Cookie Swap!)
Four years ago: Salted Caramel Mocha Hot Chocolate
Five years ago: Browned Butter Pumpkin CroquemCAKE with White Chocolate Chai Mousse
Six years ago: Homemade Cannoli

Homemade Hot Buttered Rum
This hot buttered rum recipe packs a warm, spicy, festive punch. It's sweet, buttery, rich, and creamy. I like to mix my whipped cream into the hot drink just before drinking. This recipe makes four 1/2-cup servings for small mugs, or two servings for larger mugs. If you're not sure how much to make, it can't hurt to double the recipe, right?
Author:
Willow Bird Baking
Serves:
4 1/2-cup servings
Ingredients
1 cup heavy whipping cream
5 tablespoons powdered sugar
2 cups water
1/4 cup butter
2/3 cup dark brown sugar
3/4 teaspoon cinnamon
1/2 teaspoon nutmeg
1/4 teaspoon ground cloves
1/8 teaspoon salt
1/2 teaspoon vanilla extract
2/3 cup spiced rum
cinnamon sticks for serving (optional)
Instructions
In the chilled bowl of an electric mixer, beat the heavy whipping cream and powdered sugar together to stiff peaks. Set this in the fridge.
In a heavy saucepan over medium-high heat, bring the water, butter, brown sugar, cinnamon, cloves, nutmeg, and salt to a boil. Reduce the heat and let the mixture simmer for 10 minutes, whisking occasionally. Remove from the heat and stir in the vanilla extract and spiced rum. Pour into mugs and top with whipped cream, a sprinkle of nutmeg, and a cinnamon stick. Serve immediately.