Okay, no judging. But I asked you guys what you were eating for dinner, and while I got a few "spaghetti carbonaras" and even one full Thanksgiving-style turkey dinner (!!), I also got "leftovers," takeout, and my personal favorite, "Thin Mints." (I happen to know that one comes from a gal who loves fresh vegetables — even really horrible ones like celery — so I'll let her off the hook.) But seriously, let's chat about easy AND delicious Sunday dinners.

Thanks, Foodie, for sponsoring this post.
Lately, my dinners are frozen meals. If I'd given up freezer food for Lent, I'd have already starved. Of course I bake like a fiend all weekend, but the closest I've come to cooking in quite a while is making avocado toast. So I'm in no position to tell you how to live your life.
But recently I started thinking about all the easy weeknight dinners I made last year. Even though those meals were simple enough to make on a weeknight, I realized that many of them were also snazzy enough for a special Sunday dinner. And even I can manage to cook ONE night a week. I think.
I thought I'd gather those easy AND delicious Sunday dinner recipes in one spot. In the slideshow above, you'll find some amazing options from my friends around the web. And here are a few of mine: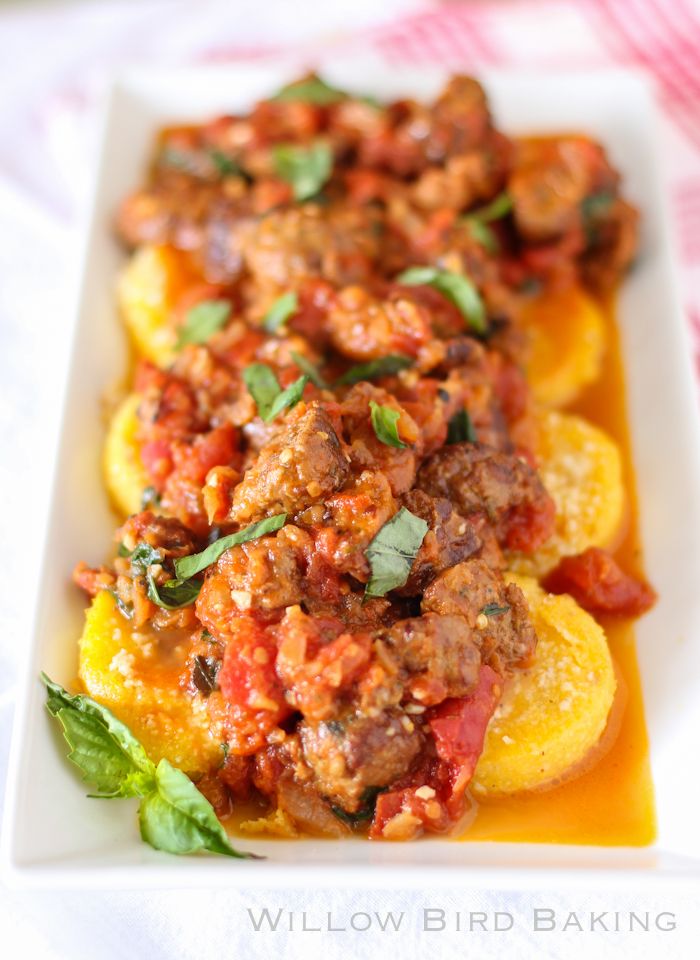 Hot Sausage & Tomatoes Over Fried Polenta. This is one of my favorite simple meals. I can't believe how great it tastes considering how easy it is!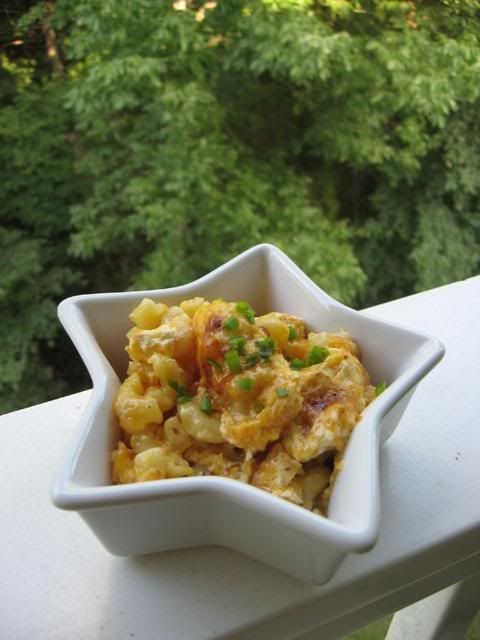 Oven Baked Macaroni and Cheese. This is my favorite macaroni and cheese recipe in the world, and you don't have to cook the pasta first OR make a roux — and adding breakfast sausage makes it a hearty dinner!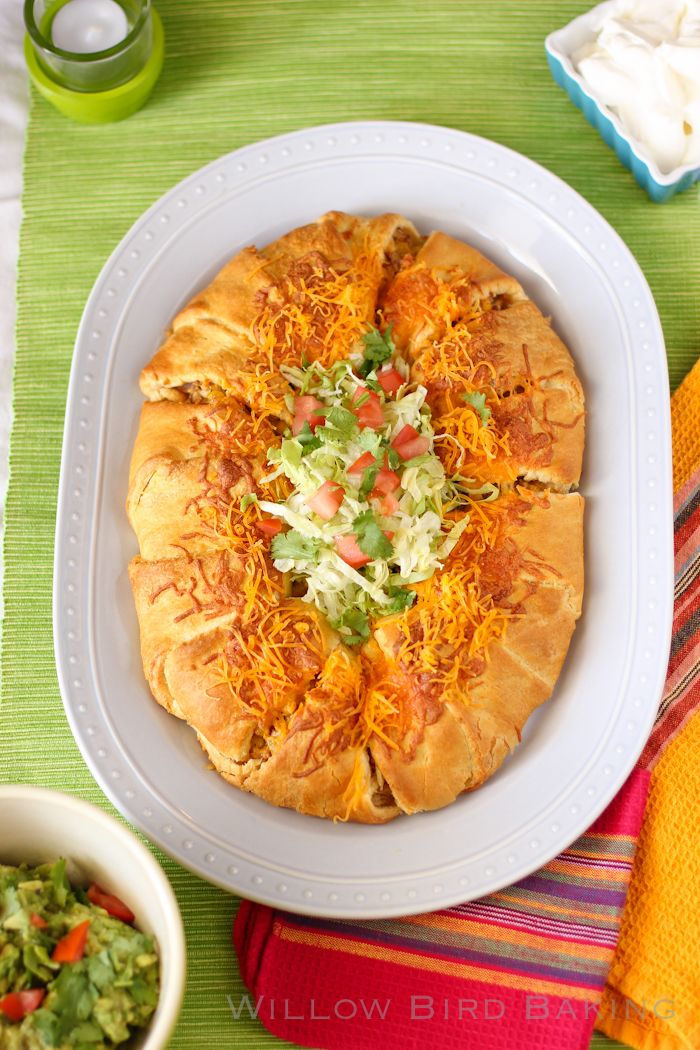 Sausage & Corn Chile Con Queso Taco Ring: looks fancy, but super easy to create!

Warm Chickpea Salad with Shallots & Red Wine Vinaigrette: serve this with a big arugula salad, some fresh melon, and some crusty bread.

Lasagna Stuffed Portobello Mushrooms. Forget the fuss (and the carbs) of a full lasagna.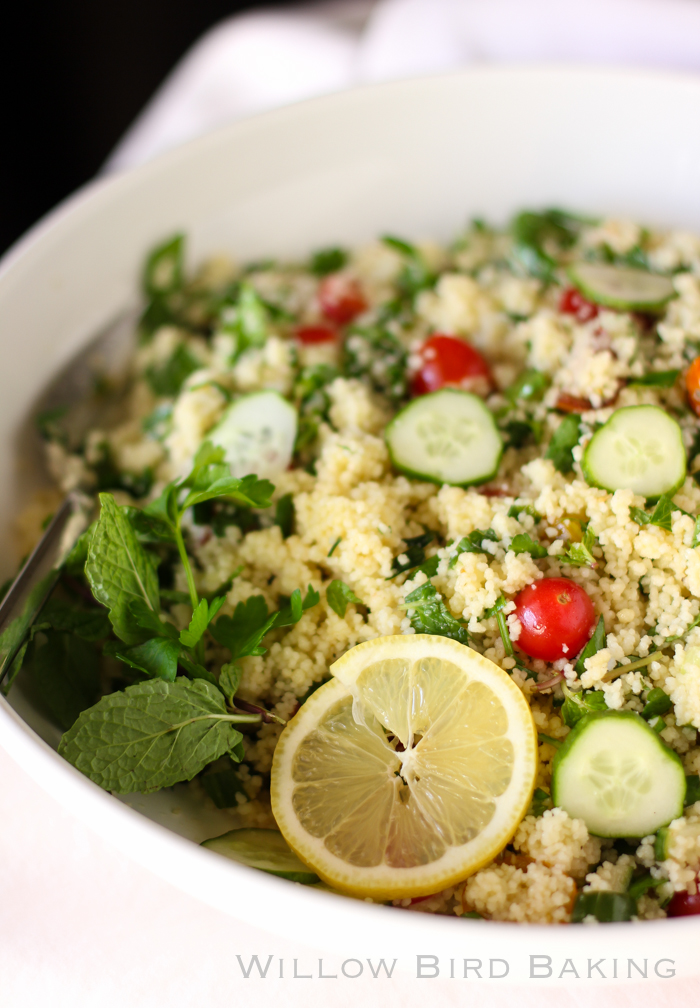 Easy, Healthy Couscous Tabbouleh: serve this with warm pita, tahini and hummus, and a big salad.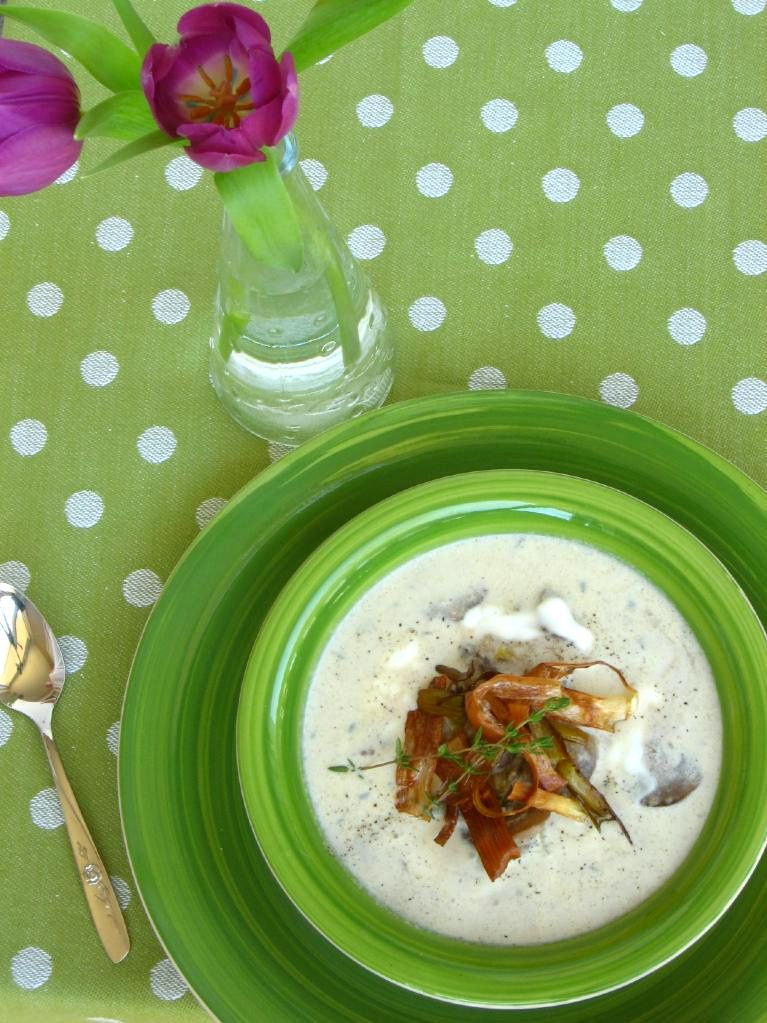 Magnificent Cream of Mushroom Soup with Crispy Leeks: you won't believe how great this soup is! Serve it with crusty bread and a salad and you're all set for dinner.