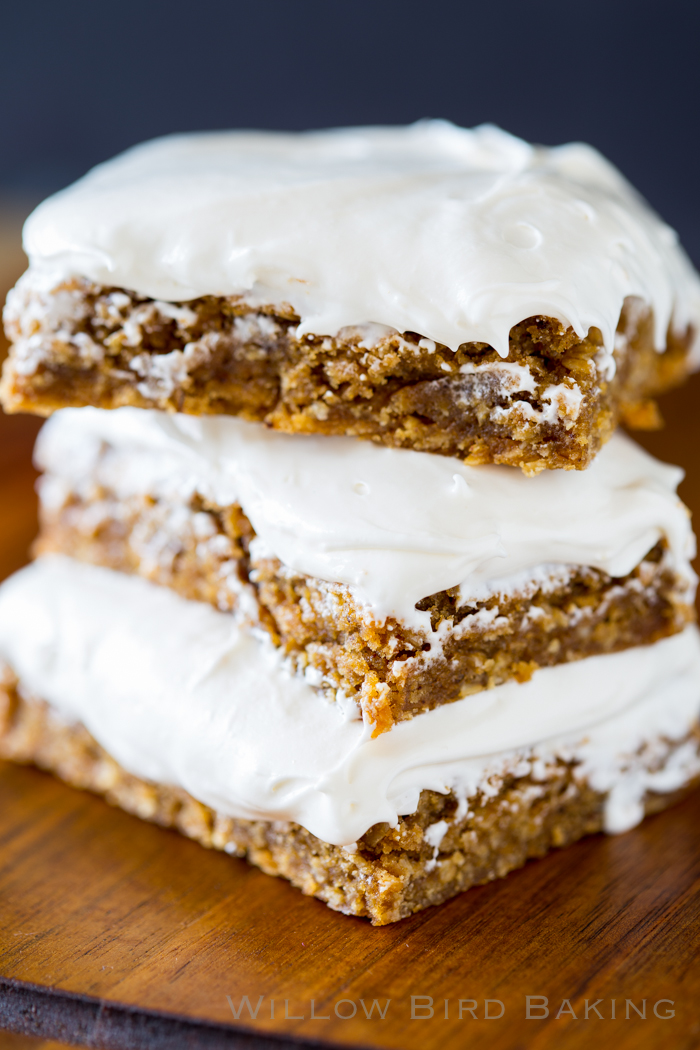 Chewy Brown Butter Oatmeal Creme Pie Bars
I wrote this post as part of the Plugrá Butter Brigade. Thanks, Plugrá, for sponsoring this post and for making my favorite butter!
My visit to Chicago last year didn't convince me that I'd ever love winter, but it did awaken some tiny sliver of me that could bear it. The icy river and cozy coffee shops in Geneva made me realize that the cold could be part of a packaged season instead of just a temperature.
Let's help each other get ready for winter. What are your favorite things about this time of year? What makes you feel cheery even in the dark and cold? What makes it festive or fun or cozy or special for you? I'll start us off, and you can add to the list in the comments below!