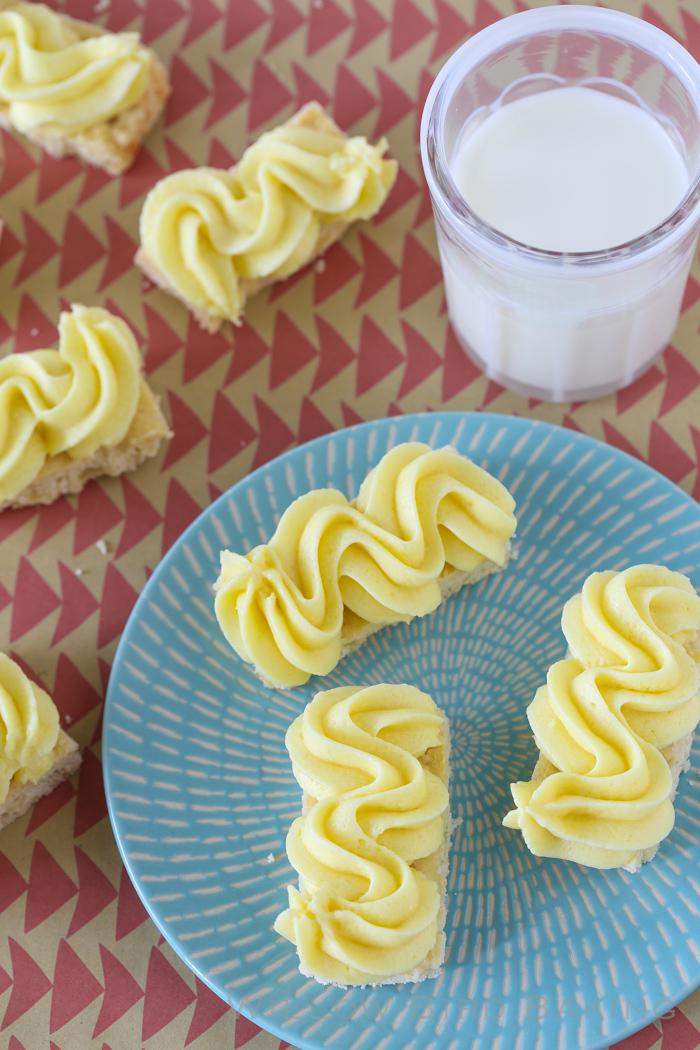 Shortbreads with Lemon Whipped Icing
I have terrible airplane anxiety. As soon as I step on the plane and strap myself in, I feel like I'm trapped on a roller coaster that might ACTUALLY drop me right out of the sky instead of just pretending to.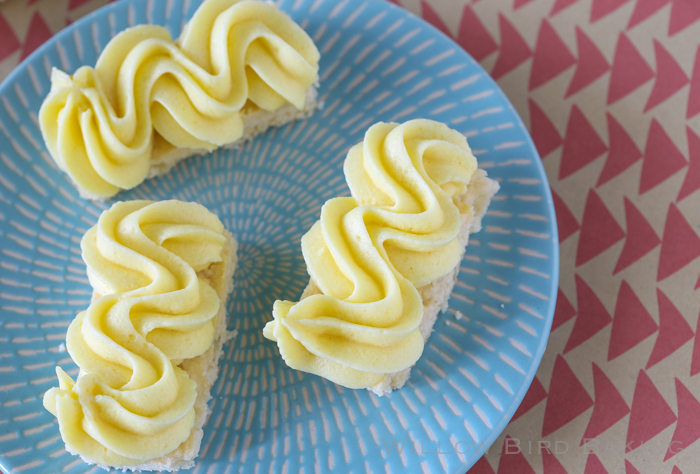 I love to fly, though. I know that seems impossible given what I just said, but it's true. I never feel the explicit presence of God as clearly as I do when I'm in a moment of desperation, and being on an airplane is the purest example of this. In fact, now I call all of life's desperate moments (a bad diagnosis, a big fight) airplane moments.
Tomorrow I get on an airplane to fly with my 9th grade students to Barcelona. They've been planning this trip all year long and now they get to enjoy the fruits of their labor. From Barcelona, we'll travel to Venice and finally to Florence before heading back home. Predictably, I'm spending my last day in North Carolina on high-alert thinking about my long airplane journey.
But tomorrow I will do what I've done over and over again my whole life (except that one time): I will walk into my fear and put myself in God's hands. It always pays off.
While I'm gone, make some of these addictive cookies and follow my journey on Instagram!
One year ago: Chocolate Doughnut Cake
Two years ago: Flan Tres Leches Cake
Three years ago: Gooey Butter Strawberry Shortcake
Four years ago: Strawberry Cheesecake Stuffed Amaretto Cake Pops (on Pretzel Sticks!)
Five years ago: Lemon Madeleines with Mango and Raspberry Curd

Shortbreads with Lemon Whipped Icing
What's better than a buttery, crisp shortbread? A buttery, crisp shortbread with fluffy, whipped lemon icing! These cookies are delicious, addictive, and so easy to make!
Ingredients
Shortbread Ingredients:
1 cup all-purpose flour
¼ cup powdered sugar
pinch of salt
½ cup butter
Lemon Whipped Icing Ingredients:
½ cup milk
2½ tablespoons flour
10 tablespoons granulated sugar (not powdered sugar)
1 teaspoon lemon extract
½ cup butter at room temperature
lemon zest for topping
5-6 drops yellow food coloring (optional)
Instructions
Preheat your oven to 350 degrees F. Line an 8-inch square baking pan with a foil sling. Process the flour, powdered sugar, and salt together for a few seconds before adding in the chunks of cold butter. Cut the butter into the flour mixture with about 6-8 pulses or until it looks like small peas. Press the mixture into the baking dish with the flat bottom of a glass or small dish. Bake for 20 minutes or until very lightly browning. Let cool completely on a wire rack. I remove my shortbread (using the sling) from the pan after about 30 minutes to let it cool the rest of the way.
To make the frosting, heat the milk, flour, and granulated sugar together over medium heat, whisking constantly. Once it starts to boil, continue whisking and heating it for around 7 minutes or until it's very thick, like cake batter consistency. Remove the mixture from the heat and add the lemon extract. Remove the mixture to a shallow pan and let the mixture cool completely (after a bit, I stuck mine in the fridge to hurry it along).
Once the mixture is cool, beat the butter in the bowl of a stand mixer until soft and fluffy. Add the completely cooled mixture and beat on high until you have fluffy frosting the consistency of stiff whipped cream (this takes a few minutes — don't worry!) Slice the shortbread into bars and pipe the frosting over the cooled shortbread bars and enjoy!