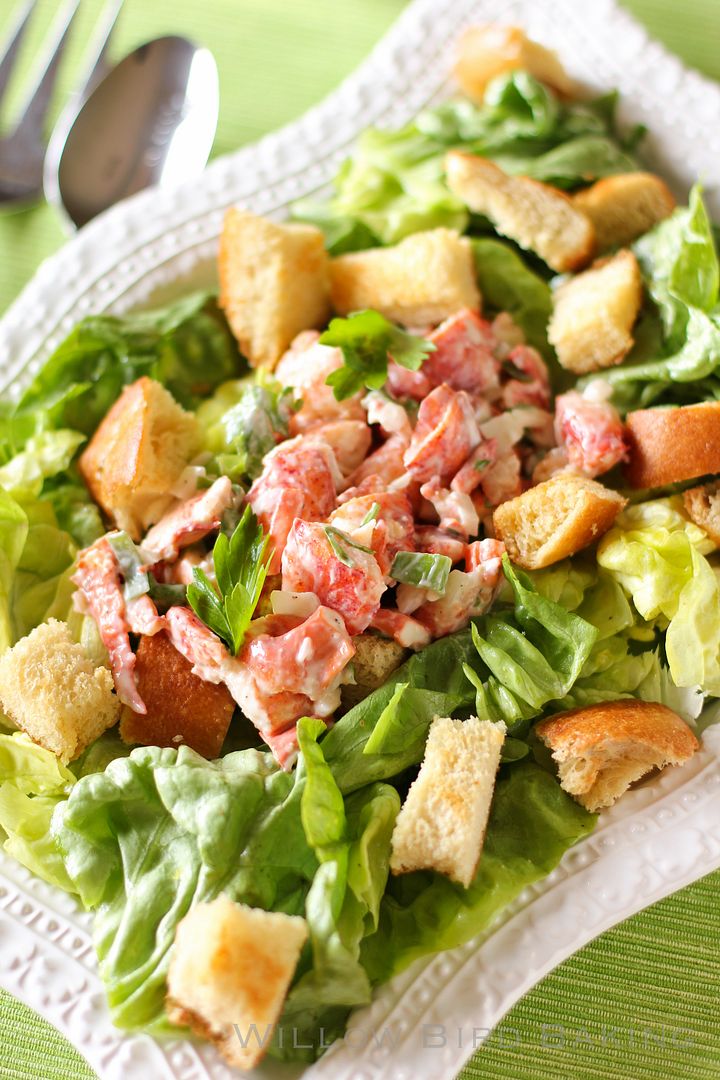 It's started. Like clockwork each spring, my body (mostly) gives up its quest for the comfort of cheese-laden, bready, warm casseroles and begins craving light, lemony salads. Juicy melons! Light tufts of quinoa! Handfuls of berries! Sprigs of fresh leafy herbs! Piles of greens!
You will laugh at this when I post my next recipe. But for now, since I'm craving all things light and fresh, let's talk salad.
I eat around 4-5 salads per week, usually of the garden-salad variety: tomatoes, cucumbers, a few croutons. I'm bored just talking about it. You're probably asleep. Next topic.
About once a week I get an awesome salad from my local Greek place complete with feta, red onions, huge hunks of tomatoes, kalamata olives, a Greek vinaigrette, and shaved gyro meat. I eat it with tzatziki sauce and crackers and it is probably the best salad in the universe. It is also probably 8,000 calories. I'm gaining weight just talking about it. You're probably disgusted. Next topic.
Salads are harrrd. They're often either healthy and gross or delicious and artery-clogging. It's hard to strike a balance. When I got the chance to send a few of my salad questions to awesome, famous, cool, I-can't-believe-she's-talking-to-me, celebrity chef Michelle Bernstein in honor of National Salad Month, I jumped at the chance. Both because of my salad confusion and because I secretly hope she decides to be my BFF. Heyyy, Michelle. Call me. We'll go shoe shopping. Unless you don't like shoes. Whatever, that's cool too.
For now, I'll settle for her answering my salad questions. I sent her three:
1. I eat lots of salads to balance out all the desserts I make, but they get a little boring. I usually throw together some arugula, lemon juice and olive oil, kosher salt and pepper. What are some quick ways to make salads more interesting?
2. I find that dressing can pack so many calories, but I also sort of hate my salad if I don't use enough of it. How can I balance taste and nutrition?
3. If you had to choose one salad combo to eat every day for the rest of your life, what would you choose?
Here are her awesome answers, which I will interpret as a love letter to me and an invitation to her house for BBQ (she said none of this. But you will love what she did say.) Thanks, Michelle!
After listening to Bernstein's answers, I was inspired to get a little more creative with my salad. I took a beloved, traditional dish — the lobster roll — and transformed it into a lower carb salad version that was a little lighter on the mayonnaise and butter. The tangy, fresh lobster salad on the bright butter lettuce felt so springy and happy, but the garlic butter croutons were the piéce de resistance. Mike sliced up some juicy watermelon for dessert, making this a quintessential (and amazing) spring meal.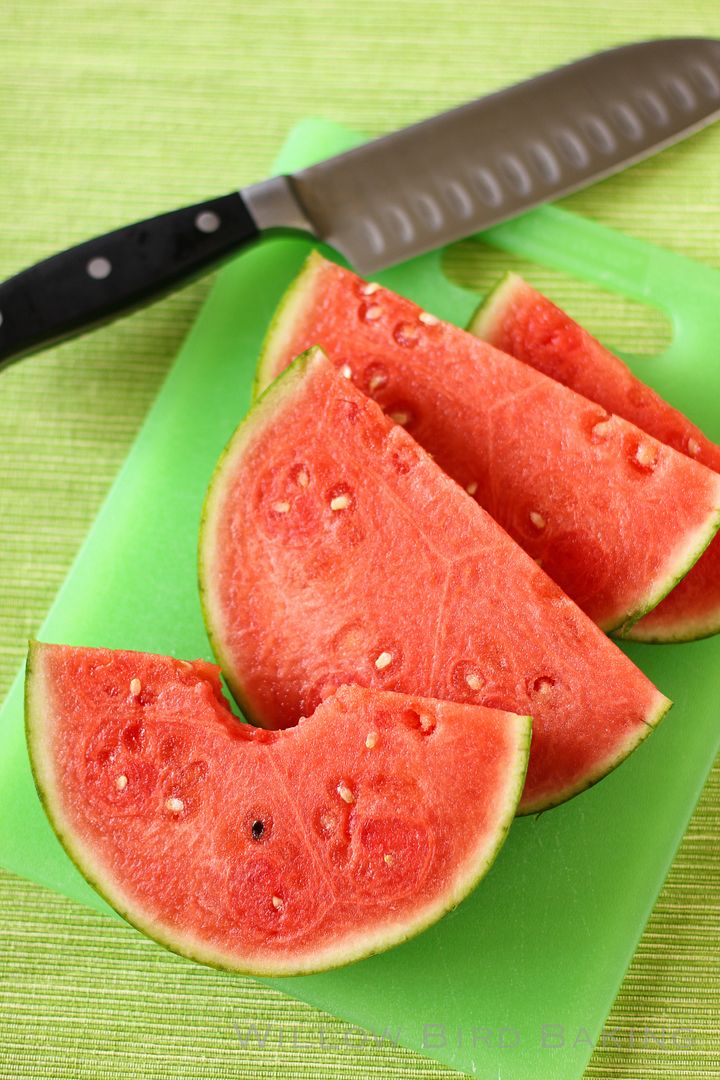 bonus tip: have you ever eaten your watermelon lightly salted?
it may sound odd, but it really brings out the sweetness!
What are some creative salad ideas?
One year ago: Blueberry Scones with Maple Glaze
Two years ago: Coffee Mousse Filled Double Chocolate Chunk Cookie Sandwiches
Three years ago: Lemon Raspberry Cake
Lobster Roll Salad

---


Recipe by: Willow Bird Baking
Yield: 2 servings

Lobster rolls are buttery, tangy, bright, and fresh. This recipe continues those themes in salad form! The salad pictured above used only half as much lobster salad as the recipe below makes; I tweaked the amounts below because I thought it'd be nice to have more. Don't do store-bought croutons, by the way. These croutons are insane and make all the difference in the salad. I'll never buy those dry brick croutons ever again!

Ingredients:
1 head butter lettuce, washed and dried
1 tablespoon olive oil
1 teaspoon lemon juice
salt and pepper to taste

12 ounces cooked lobster meat, roughly chopped
4 teaspoons mayonnaise
1 teaspoon Greek yogurt
1/2 teaspoon fresh lime juice
dash of hot sauce (I use Frank's Hot Sauce)
1 1/2 tablespoons finely chopped vidalia onions
2 teaspoons chopped green onions
2 heaping teaspoons chopped fresh parsley
salt and pepper to taste

1 1/2 – 2 kaiser rolls, chopped into 1-inch cubes
2 tablespoons butter, melted
2 cloves roasted garlic (or 1 clove fresh)

Directions:
Preheat the oven to 300 degrees F. Cover a baking sheet in aluminum foil. Melt the 2 tablespoons of butter and steep the garlic clove(s) in it for a couple of minutes before adding the bread cubes and tossing them to coat. Spread the cubes on a baking sheet (leave the cloves with them) and bake for 10 minutes. Toss the cubes and bake 5 minutes longer or until as crisp as you prefer. Remove and let them cool, discarding the garlic cloves (or saving them for another use).

Place the lemon juice in a large bowl and slowly whisk in the olive oil. Drop in the lettuce leaves and toss to coat. Season them with salt and pepper and set in the fridge to chill until used.

In a medium bowl, whisk together the mayonnaise, Greek yogurt, lime juice, and hot sauce. Stir in the onions, green onions, and parsley. Gently toss in the lobster meat so as not to break it up. Salt and pepper to taste.

Assemble the salad by placing the dressed lettuce on a platter, spreading around the croutons, and piling on the lobster salad. Serve immediately.