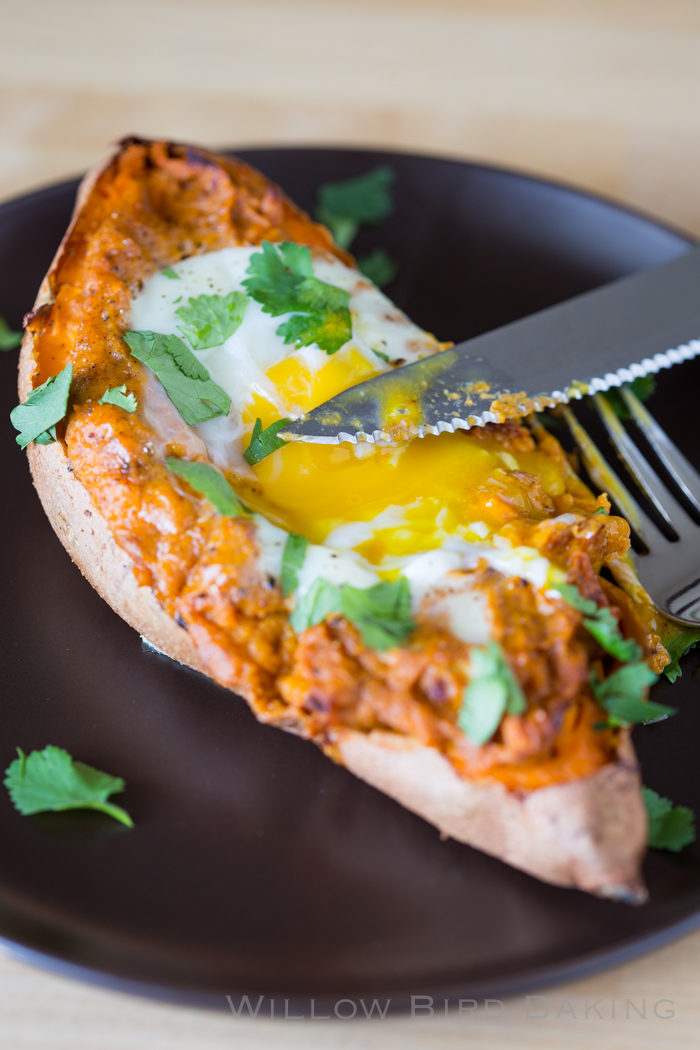 Twice-Baked Sweet Potato Egg Boats
How's your fitness going lately?
After illness, a battle with my menstrual cup (I'll spare you details), and some other issues, I've had three weeks now where I've only exercised once per week in a hot yoga class. In some ways it was a good break — my knees were a wreck and it gave them a chance to rest. But it also got me out of my morning workout habit. I don't know why, but whenever I take a break, I get anxious about starting up my workouts again! It's like I think I won't be able to do it after taking some time off. This morning, though, I finally got myself to the gym to lift weights for the first time in three weeks.