Mike and I love eating Sunday brunch together after church while watching nerdy television shows (Star Trek: Deep Space Nine, anyone?). Typically by Sunday, though, I've already cooked up a storm (a hurricane!) and don't feel like cooking anything else. This means "brunch" for Mike may consist of some prepackaged Indian food from the grocery store. But every now and then, I have to change it up.
Making him a fresh meal for brunch is so rewarding. Imagine expecting your girlfriend to walk in with a reheated, vacuum-sealed pouch o' chickpeas. Now imagine her sauntering in with a steaming hot plate of freshly-made brunch instead. I get lots of brownie points! Or in this case, egg points.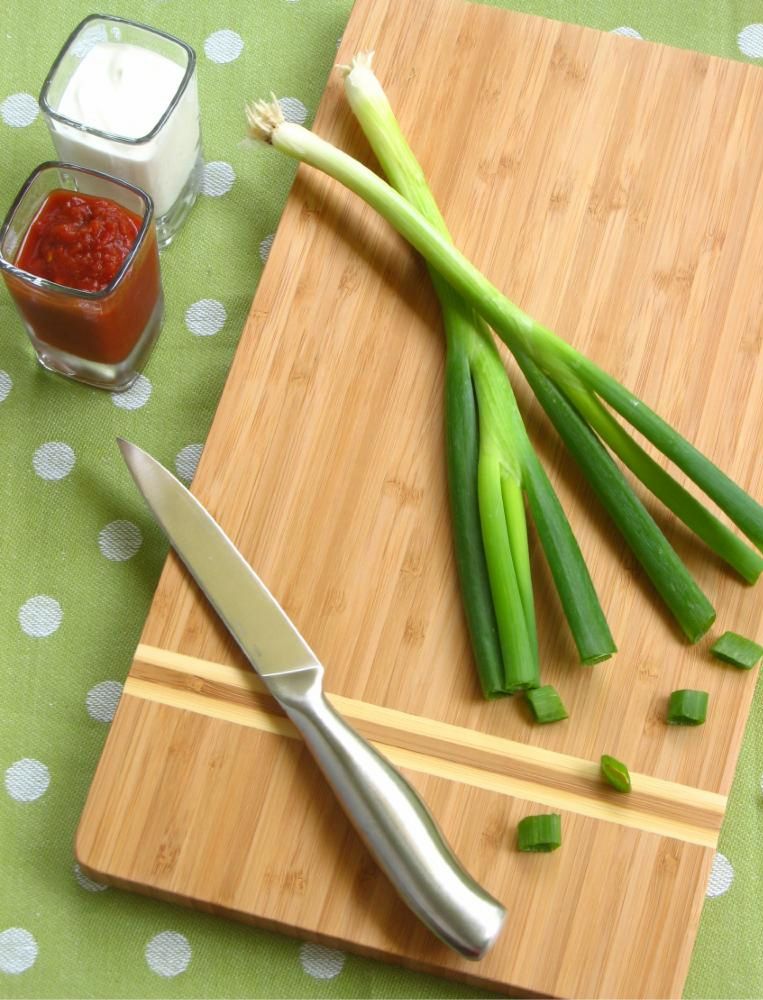 I saw this Santa Fe Breakfast Bake recipe a few days ago and was immediately enamored with how convenient it was. You throw everything together the night before and then just pop it in the oven in the morning. Talk about a stress-free breakfast! Besides the convenience, it seemed very similar to the Mexican Lasagna Mike and I both love — except now in breakfasty form!
I wanted a bit more "oomph," so I added some sausage and corn to my version. The result was a lovely brunch that Mike had three huge helpings of! The golden cheese on top, spicy sausage, and hearty black beans and corn were a stick-to-your-ribs, comforting combination.
The only downside is that the casserole (as is common with egg casseroles in my experience) was a bit soupy in the bottom of the dish. I ladled out the "soup" into my first serving and after that the casserole had a nice texture. It was even great upon reheating, as Mike found out when he devoured the leftovers!
We served this with a big spoonful of salsa and sour cream. It'd also be delicious with some sliced avocado. If you love Tex-Mexy breakfasts and brunches like huevos rancheros and migas, I'm betting you'll love this casserole too! Enjoy!
Santa Fe Breakfast Bake


---


Recipe by: Adapted from Summer in the Country
Yields: About 6 servings

Ingredients:
1 pound pork sausage
1 cup salsa
1 cup canned black beans, drained & rinsed
1/2 cup frozen corn kernels
8 corn or flour tortillas, cut into 1-inch strips
1 cup shredded mexican-style cheese
1 cup sour cream
1 cup milk
2 eggs, beaten
2 egg whites, beaten
1/2 tsp salt
1/4 cup green onions, thinly sliced

Directions:
Brown sausage and drain, discarding grease. Combine salsa, sausage, beans, and corn; set aside. Place one-third of tortilla strips in a lightly greased 11×7 baking dish. Top with 1/3 cup cheese and one cup salsa mixture. Repeat layering with one-third of tortilla strips, 1/3 cup cheese and remaining salsa mixture, ending with remaining tortilla strips. Whisk together remaining ingredients except green onions. Pour egg mixture over tortilla strips; sprinkle with remaining cheese. Cover with foil and chill overnight.

In the morning, preheat oven to 350 degrees F. Remove dish from refrigerator and let sit at room temperature for 10 minutes. Keep covered and bake for 20 minutes. Uncover, and bake for an additional 15 minutes or until lightly golden. Top with green onions and serve with salsa, sour cream, and avocado slices as desired.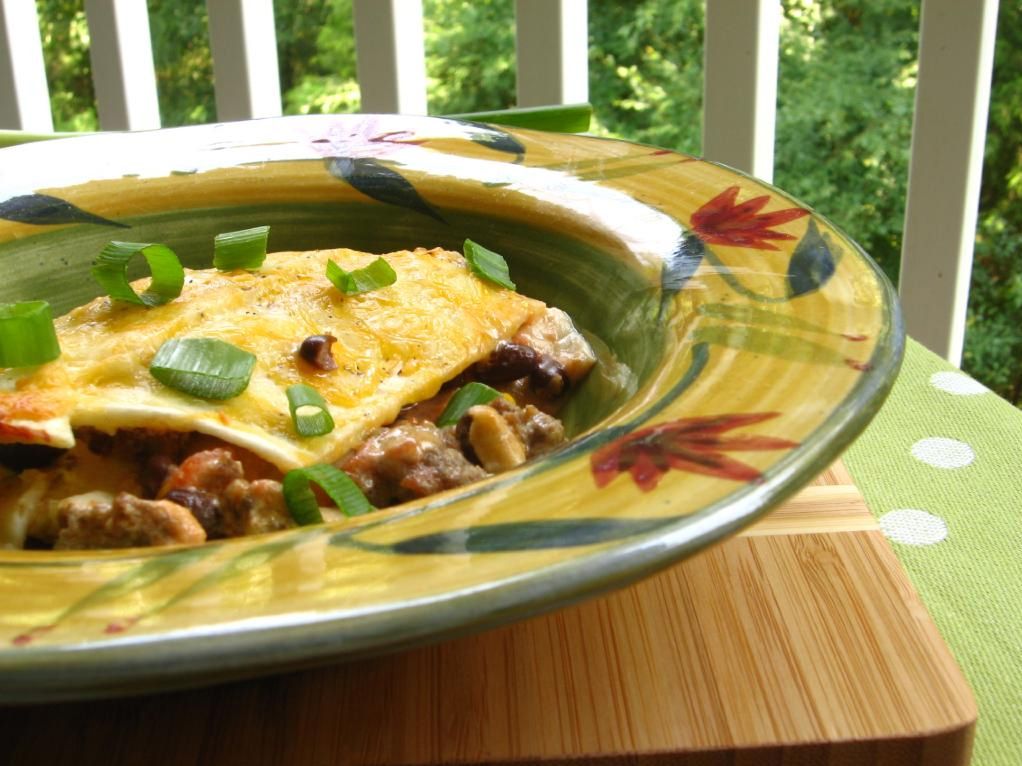 Share this post with friends!