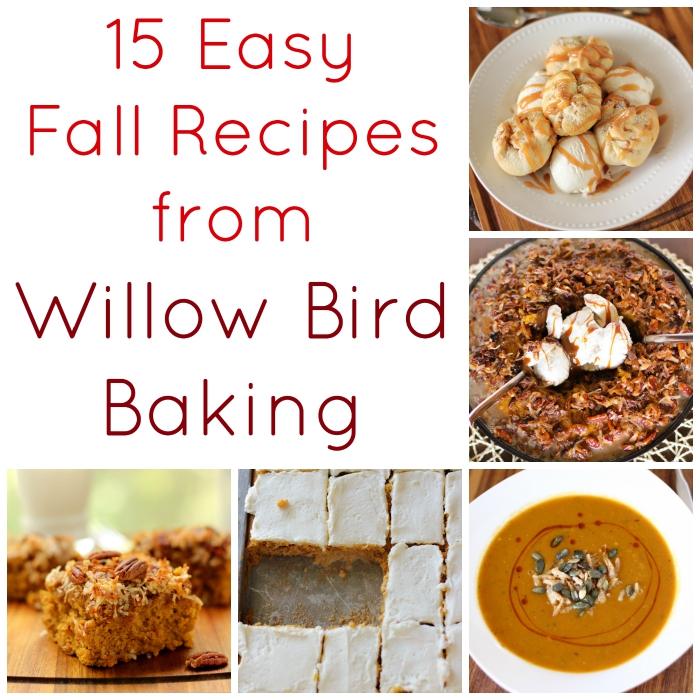 IT'S TIME. BRING OUT THE PUMPKIN.
Okay, it's still a little warm outside here (try 90 degrees every single day, and more humidity than the flippin' OCEAN), but I heard that Starbucks brought back the Pumpkin Spice Latte and at least two of my friends have already started decorating for Halloween. So I'd say I'm safe. Here are 15 easy fall recipes to start your fall off right:
1. BROWN BUTTER PECAN GOOEY BUTTER CAKE WITH SPIKED WHIPPED CREAM.