I want you to know just if you can / where I stand. / Tell myself that a new day is rising, / get on the rise. / A new day is dawning; / here I am.

Bob Marley's voice is currently trickling out of the speakers of the deli I visit once a week or so. The reggae beat floats down to meet black and white tile, rain-stained windows, a soda fountain.
Tonight's dinner was half a tuna salad sandwich and a cup of hot soup. I finished it a few minutes ago and I'm now paying only occasional attention to my Coke Zero while I compose this post.
Marley's words come at an apt time, because I want to tell you about where I stand. The International Association of Culinary Professionals' website just published an incendiary (but nothing new, actually, and nothing unexpected) opinion article by Amy Reiley that charged food bloggers with "faking it": faking the recipe development, food journalism, and cooking expertise that the culinary industry is supposedly painstakingly cultivating.
Essentially, upon realizing that food bloggers are not testing their recipes dozens of times but are still being employed by companies to create recipes (like this one I created for McCormick — and tested, by the way — that is flippin' awesome and you should make immediately), Reiley decided that food blogging represents a "dumbing down" of food culture. The IACP has since published a piece noting that these are solely Reiley's opinions and don't reflect the view of the association as a whole, saying, "OBVIOUSLY, at the end day, it isn't really the medium that matters, but the work itself" (okay, I added the OBVIOUSLY part. But really!)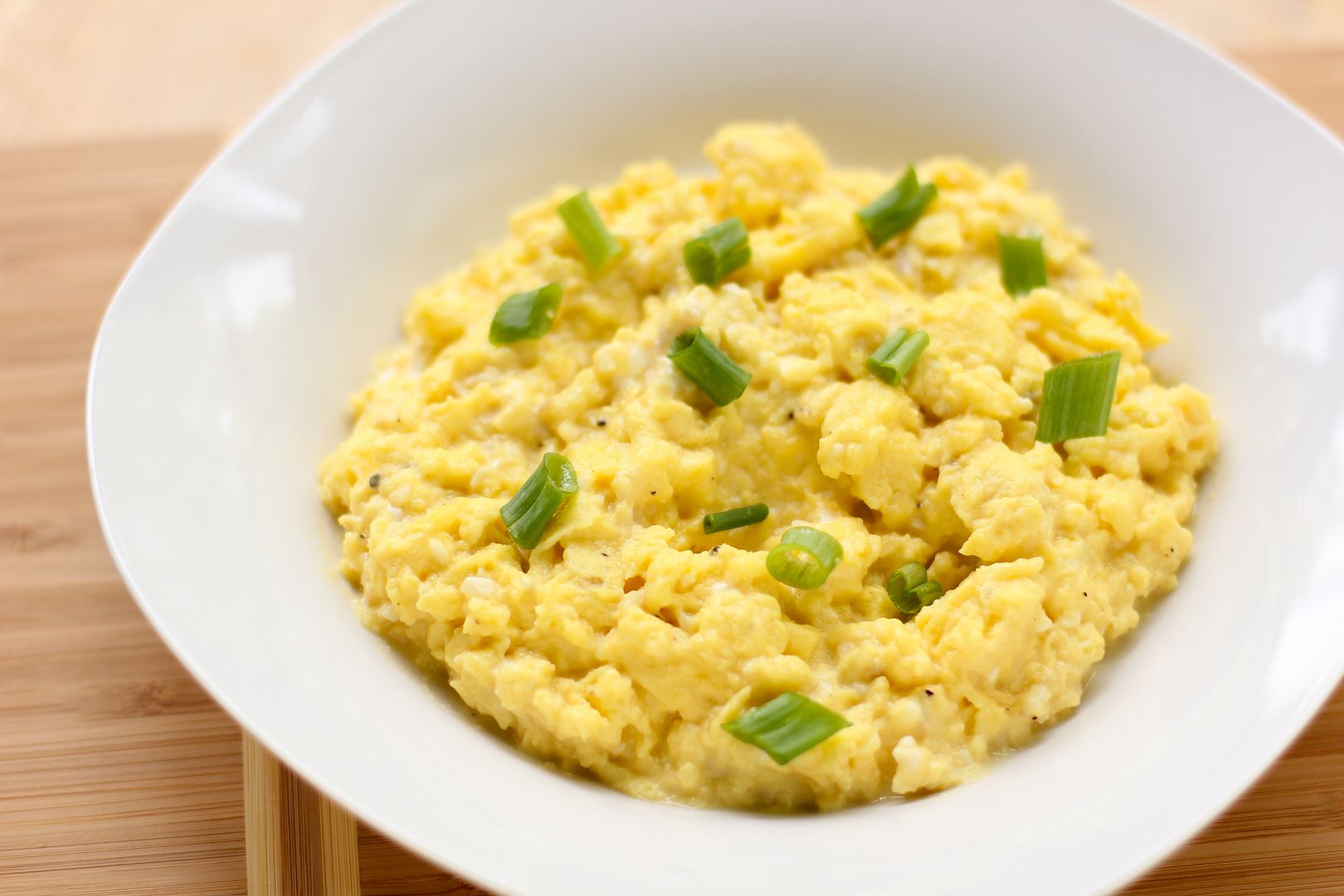 I say this is nothing new because the article is doing the same thing the Marie Claire article about health food bloggers was doing a year ago. The same thing Mario Batali was doing when he discussed food bloggers on Eater. That is, trying to discredit a medium that seems like an imminent threat to their fancy-official-cooking-people-ness. They have everything to gain from doing so, but it's not going to work (unless bloggers shoot themselves in the foot; more on this later) because real people love hearing from other real people about food.
Here's why Amy Reiley is wrong about food writing and the role blogging plays in it:
1. Real people have always shared food ideas with other real people — blogs just make it more convenient.

People visit major cooking websites, read cooking magazines, visit restaurants, and watch cooking shows to have enjoyable food experiences. But they also talk to other people to share ideas — and they always have. When I started cooking, I called my mom for ideas and received recipes from grandparents, friends, and coworkers. But blogging means that instead of limiting my personal culinary network to our friends and family, I can now search an extended network of personal ideas and experiences. I have hundreds of blogs on my regular reading rotation and I can't imagine how limited my exposure to food and ideas would be without them.
2. People don't go to blogs for rigorously tested recipes. They go to blogs for carefully created recipes that, from the blogger's perspective, are worth trying.
When I log onto Suzie's blog and she shares her creation, I know that her standard for how much testing needs to be done before publishing a recipe might be different than America's Test Kitchen, but if I love Suzie's personality, have similar food preferences, and think she's creating neat recipes, I might want to try her ideas anyway. If I try something that doesn't work for me, I can choose to try again or to stop visiting Suzie's site. Or even better, I can let Suzie know what happened and we can troubleshoot it together, thus improving both of our culinary experiences — because Suzie is a real person just like me.
This is no different than if my Aunt Matilda made up a killer recipe and shared it with me at our last board game night. I'm not going to tell Aunt Matilda to stop sharing her awesome creations with me unless she's tested the recipe 5 times, and I'm not going to tell Suzie that either. I get recipes from America's Test Kitchen sometimes, and I get recipes from Aunt Matilda sometimes (well not really, because I made Aunt Matilda up, but you get the idea) — and they both play an important role in my culinary life.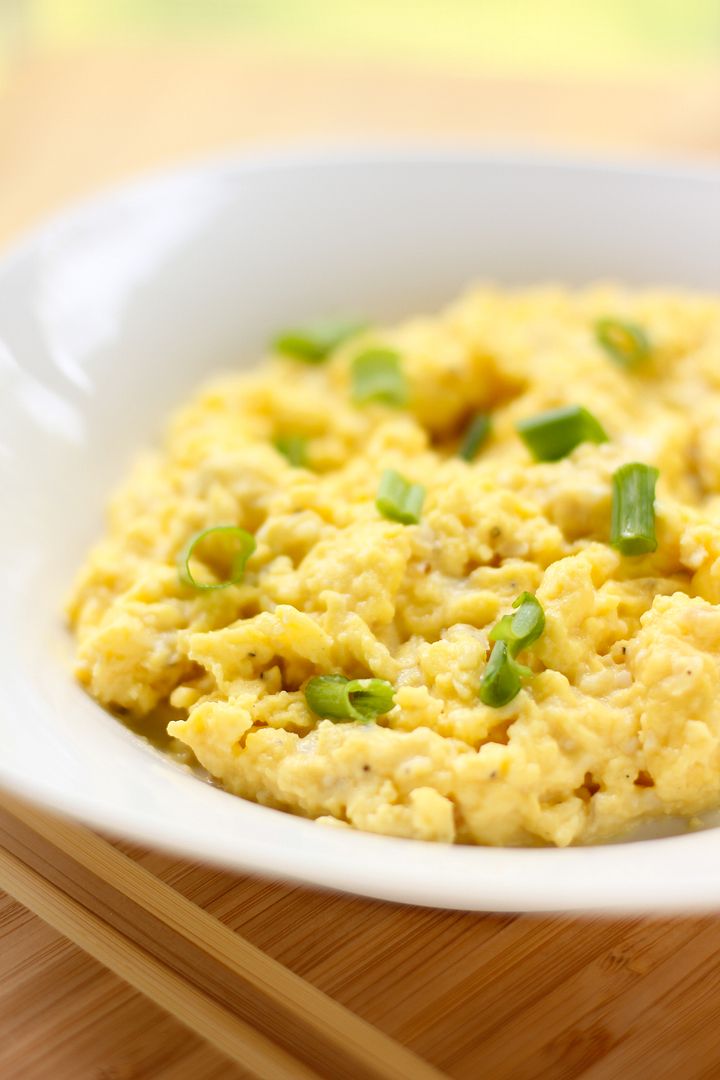 3. Blogs provide something that food journalism, cooking shows, restaurants, and commercial test kitchens do not.
People know that when they visit blogs, they're getting personal cooking wisdom that's not produced by a company. If people only wanted recipes, blogs wouldn't be so popular. Folks would just grab a cookbook or log onto Food Network's website and be done with it. But sometimes people want more than that: they want a relationship with a person. They want to get to know you through your writing, hear your personal experiences with the dish, or take part in the community you create on your blog. They want to enjoy social networking with bloggers they love (Joy the Baker's tweets regularly make my day.) They want to discuss what to do with Maple Balsamic Vinegar on your Facebook page. They want you to show off the awesome cake they made (the first they'd ever made from scratch!)
They might also want personal attention. I troubleshooted a pie with a lovely reader for her Memorial Day celebration today, and I can honestly say that I don't think Mario Batali's gonna bother emailing you back about that lasagna you have in the oven.
4. You don't get to dictate what someone else wants from their food experiences.
In a recent article cataloging a few chefs' opinions on food photography in restaurants, most chefs seemed to realize that guests get to choose, as long as they aren't infringing on the rights of others, what they want from their evening. If this means taking a bad instagram photo of the dishes they ate and posting them in an album called, "GoOd EaTz!!" on Facebook, so be it. R.J. Cooper was the only chef who seemed to think he knew his guests' goals for the evening, and as a result, he came off sounding pretty pompous: "You're there for the dining experience with your companion, not to take photos of food."
The truth is, R.J. Cooper doesn't get to decide what you're there for. Maybe you're in his restaurant because you can't wait to try a certain dish on his menu. Maybe you're there to catch a glance of the jerkazoid who justified his hatred of restaurant photography by saying that it makes your dinner take too long and hurts his bottom line (he really said that!) Maybe you're there because the sparkly disco decor reminds you of those awesome go-go boots you used to own (full disclosure: I have no idea how Rogue 24 is decorated — and don't ever intend to visit — but disco is doubtful.)
Just like Cooper doesn't have a stranglehold on diners' opinions, "culinary professionals" don't have a stranglehold on eaters' opinions. They don't get to decide that people only want recipes that have been tested dozens of times (or even that companies do — companies have realized, finally, that people enjoy hearing from bloggers). Each person can decide for themselves what information they're interested in consuming.
5. Democratization always lets in "riff raff," but the influx of amazing ideas is so worth it.
There are people with fantastic ideas that haven't had the money, time, or life circumstances to become a "culinary professional." We love the shows where hometown cooks try out to be the Next Food Star Master Cook and always root for the underdog. Until that underdog gets a blog and starts claiming they actually know what they're talking about, that is.
The truth is, lots of people have great ideas and everyone deserves to share theirs. This does mean some silly ideas — maybe even a lot of silly ideas! — will find their way into a public forum. But first of all, there already were a lot of silly ideas, mostly thanks to companies that cared more about profit than about health, food, or people. Second, people are allowed to choose which ideas they want to pay attention to. If they do choose to pay attention to the pumpkin dump cake that uses a cake mix and a can of pumpkin instead of your religiously tested croquembouche, that's their right. (Not to mention that I've tried plenty of those religiously tested recipes that ended up sucking. Just sayin'.)
6. We're still gonna visit those "culinary professionals'" restaurants, read their books, subscribe to their magazines, value their carefully tested recipes, etc.
Blogs won't stop people from paying "culinary professionals." We think they're kind of cute when they're all angry and fussing about people stealing jobs. But more importantly, we'll still care about their work because we love food, and just like blogs play a valuable piece in the food puzzle, they do too! We love those crazy "professionals" and all of their compulsive testing (here's looking at you, ATK), fancy affirmations and accolades, and expensive equipment.
I'm being slightly tongue-in-cheek, here, though, because the truth is, plenty of bloggers are as professional as any "professional." Plenty do test recipes repeatedly, plenty have written books, plenty have been to culinary school or worked in the culinary industry in other capacities. And those of us who haven't are still pretty crafty.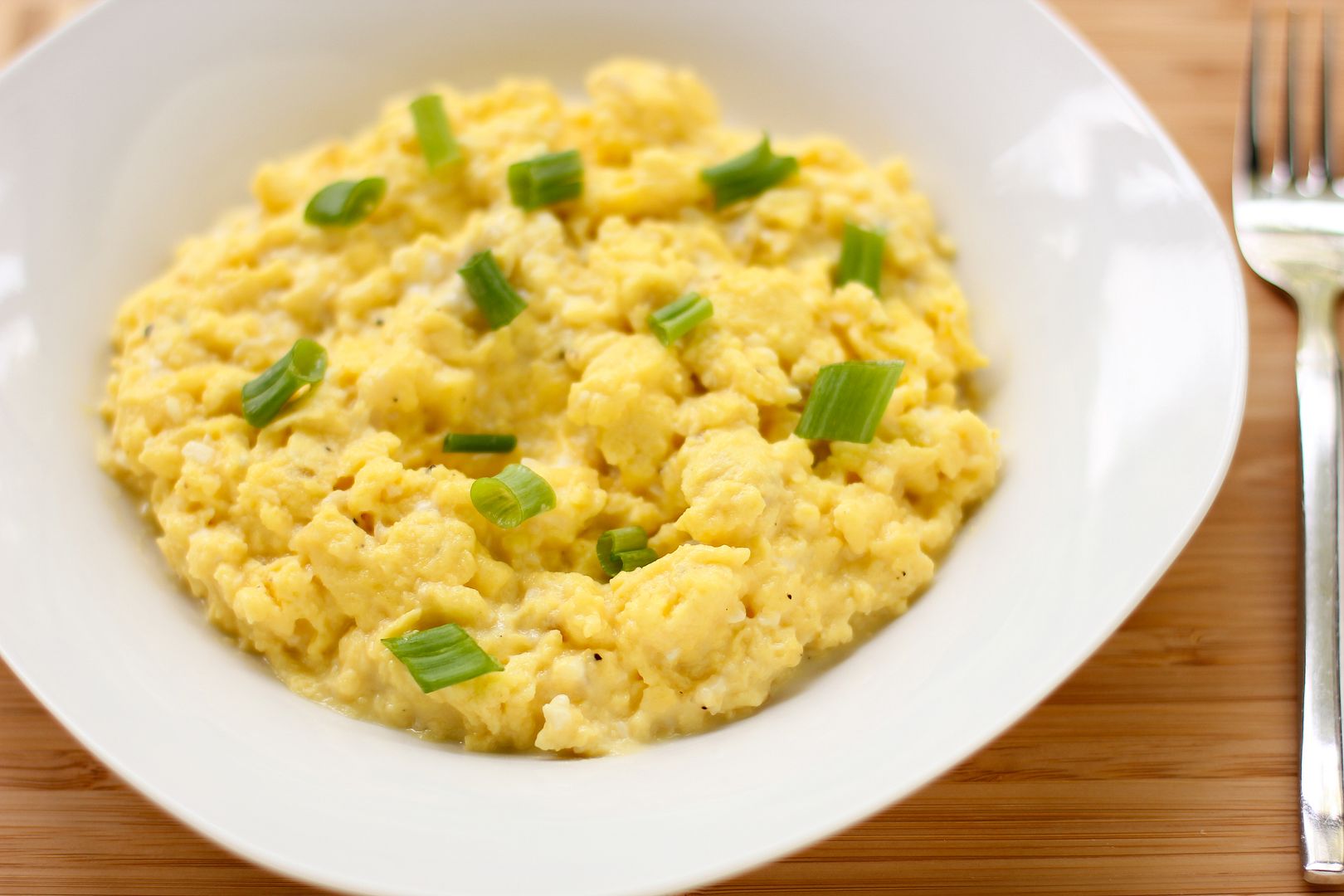 Now for the caveat. There is a way that food bloggers can inadvertently justify Reiley's concerns: by forgetting our place and our role, and pretending to be something we're not. More and more bloggers are concerned with their "brand" and merging the world of blogging and business. To an extent, there's nothing wrong with that; this is a business, even for me, and I'm concerned about maintaining the right image for Willow Bird Baking. I'm flippin' overjoyed that I can get paid to create recipes, share stories, and host a little meeting place here for all of us. But I have to remember that my "business" is to be a real person communicating with other real people.
This means I won't sacrifice my honest relationship with my readers for the sake of partnering with a business. It means I won't represent myself as a "culinary professional" in any sense that's misleading to readers. They'll know that they're getting simple recipes from a creative home cook in Charlotte, NC, and not from Cook's Illustrated. I won't mention products or companies that don't fit in this space for the sake of getting paid. And I also won't turn down products and companies that should show up in this space due to lack of payment. I'll share with readers what I'd appreciate being shared with me as someone who loves food, loves people and their passionate endeavors, and loves honest discourse.
Basically, bloggers need to be real people, not businesses parading as real people (and not real people parading as businesses.) As long as we're all honest about our experience and our culinary viewpoint, I think we should let the public decide on their own who's "faking it" and who's not. Deal? Deal.
In keeping with the spirit of this post, here's a homey little recipe I made up for Mike and have made a few times since then. It's a pantry meal packed with a mellow, gorgeous onion flavor and a creamy secret ingredient — mayonnaise! Don't shy away if you're not a mayo fan; it lends the slightest tanginess and a gorgeous texture to the dish that I think you'll love.
I've "tested" this recipe in my own kitchen a few times, and I hope it works for you, too! If not, let me know, and we'll fix it together while Mario Batali is out being too fancy to respond to your emails. Okay?
One year ago: (Freshly Picked!) Strawberry Cream Pie
Two years ago: Caramel Cream Croquembouche
Eggs à l'Oignon

---


Recipe by: Willow Bird Baking
Yield: 2 servings

These eggs begin with aromatic minced shallots and garlic sautéed in butter. Mayonnaise lends a slight tanginess and a gorgeous texture after cooking, and the green onions sprinkled on top round out the delicate onion flavor. You'll love these for breakfast or even as a quick, simple dinner, which is how Mike and I enjoyed them.

Ingredients:
4 eggs
2 tablespoons heavy cream
salt and pepper to taste
2 teaspoons minced garlic
1 tablespoon minced shallot
1 1/2 tablespoons mayonnaise (Hellmann's, preferably)
1 tablespoon butter
green onions and a sprinkling of Parmesan cheese for topping

Directions:
Whisk eggs, cream, salt, and pepper together in a medium bowl. Heat a large skillet over medium-high heat and melt the butter in it. Add the garlic and shallots and sauté for about 30 seconds or until very fragrant. Pour in eggs and scramble them, removing them to a plate when they appear just slightly moist (they will finish cooking on the plate). Smear them with mayonnaise and Parmesan cheese and mix them to combine. Top with green onions and serve immediately.
Other great pieces on food blogging that you should read:
In Defense of Food Blogging on Amateur Gourmet
Are Food Bloggers 'Faking It?' on Lighter and Local
If you liked this post, please:
–Subscribe to Willow Bird Baking
–Follow Willow Bird Baking on Twitter
–Follow Willow Bird Baking on Facebook