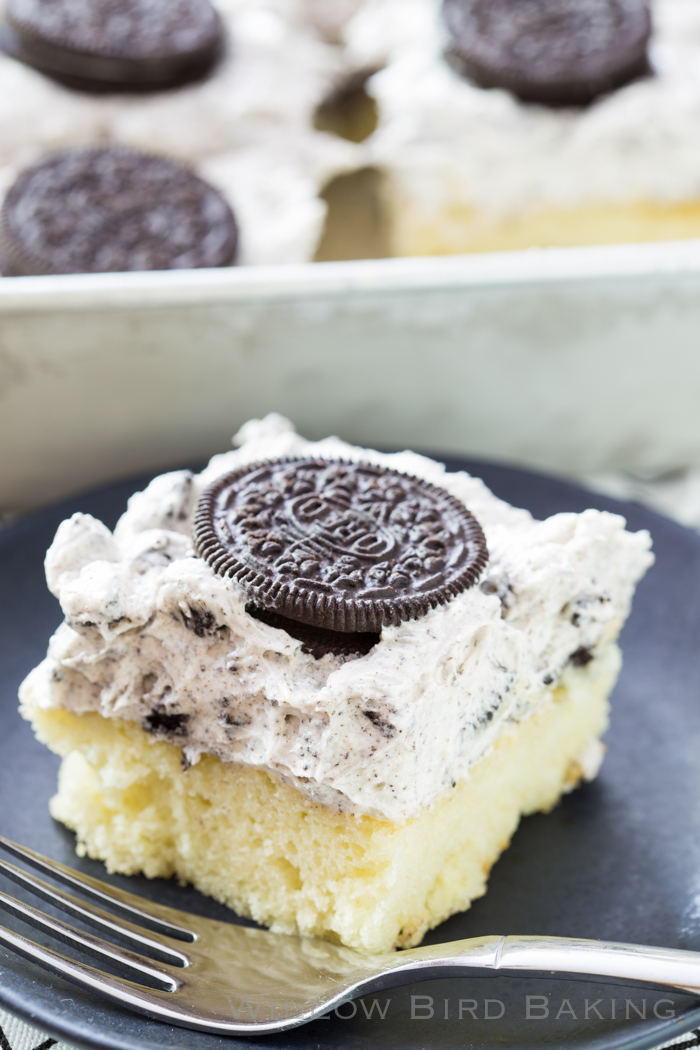 Sheet Cake with the BEST Cookies and Cream Whipped Icing Recipe
I bought a ticket a long time ago for a concert I wanted to see in San Diego in March. Every time I've thought about the concert, I've thought about how far away March is and how much longer I still have until I have to google the venue and sort out parking. Yesterday it finally hit me: wait, it IS March. It's March right now. And the concert was definitely . . . last Thursday night.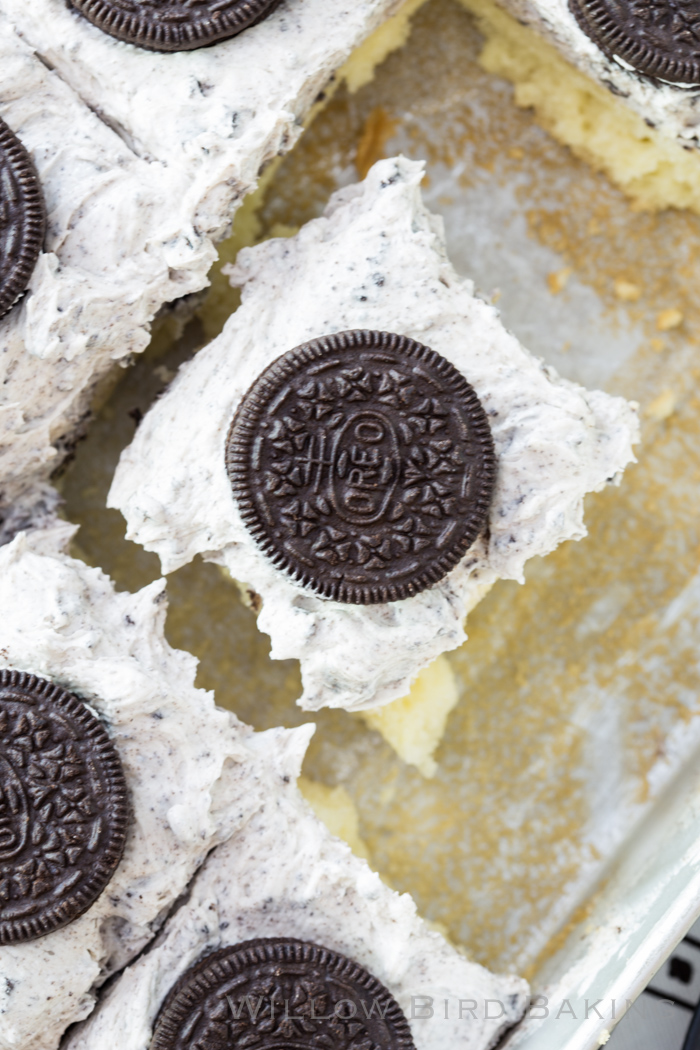 This probably resonates with those of you who also have ADHD. It's not an unusual occurrence to miss an appointment, double book myself, or show up to something at the wrong time.
I don't need advice; I know all of the advice (planners! bullet journal! mindfulness! reminders! digital calendars! watches! timers! exercise! diet! medication! color coding! control journal! meditation! alarms! just cry a lot!) and I've tried all of the advice. Some of it works to varying degrees, but none of it changes where my brain is starting.
I'm always gonna forget whether I've taken my ADHD medication or not and wonder where my water bottle is. I'm always gonna put off starting big tasks because I can't imagine a path from starting them to finishing them.
I'm always gonna be doing a million things at once to "concentrate" on what I need to be doing. I'm always gonna run myself into the ground before I notice I'm running. It's always gonna take work.
But the longer I do the work, the longer I know myself and have a growing list of tools and strategies. And perhaps more importantly, the longer I learn about my own brain, the more accepting I am of who I am as a person. My brain is different and requires a different workflow, but it's not broken.
Now . . . can anyone help me find my keys?
* * *
This sheet cake is perfect for feeding a crowd. It's quick and easy to bake and makes an awesome potluck contribution. I love those giant sheet cakes at warehouse stores with the fluffy whipped icing, and this is JUST like that except with a moister sheet cake. This is definitely the best whipped icing recipe ever — you'll come back to it again and again! Enjoy!
One year ago: Quick & Easy Vegetarian Taco Pockets
Two years ago: Twice-Baked Sweet Potato Egg Boats
Three years ago: Peach Cobbler Pastry Braid
Four years ago: Coconut Cream Pie Bars
Five years ago: Bailey's Hazelnut Chocolate Tiramisu
Six years ago: Red Velvet Cheesecake-Stuffed Cake Balls
Seven years ago: Red Berry Pie

Sheet Cake with the BEST Cookies and Cream Whipped Icing Recipe
If you love those giant sheet cakes with the light, creamy, delicious icing you can get at those warehouse stores, this Sheet Cake with the BEST Cookies and Cream Whipped Icing recipe is for you! It's moist and delicious with a thick layer of the best part: the whipped icing!
Ingredients
Cake Ingredients:
1 cup butter
1 cup water
2 1/4 cups cake flour
2 cups white sugar
2 eggs, lightly beaten
1/2 cup sour cream
1/2 teaspoon almond extract
1/2 teaspoon vanilla extract
1 teaspoon baking soda
1 teaspoon salt
Frosting Ingredients:
2 cups milk
1/2 cup plus 2 tablespoons flour
2 1/2 cups granulated sugar (not powdered sugar)
1 tablespoon vanilla extract
2 cup butter, softened
1 package crushed Oreos, plus extra Oreos for topping if desired
Instructions
Make the cake: Preheat the oven to 375 degrees and grease a 15 x 10 x 1″ baking sheet. In a medium saucepan over medium heat, bring the butter and water to a boil. In the meantime, in a separate large bowl, whisk together the cake flour and sugar before adding the eggs, sour cream, almond extract, vanilla extract, baking soda, and salt. Mix to combine.
While mixing, slowly pour in the boiling butter and water mixture. Mix to combine completely. Your batter will be very runny. Pour the batter into the prepared baking sheet.
Bake at 375 degrees for 17-22 minutes or until a toothpick inserted in several places comes out with a few moist crumbs (don't wait for the top to get golden brown, necessarily — mine stayed pale). Cool completely.
Make the frosting: Heat the milk, flour, and granulated sugar together over medium heat, whisking constantly. Once it starts to boil, continue whisking and heating it for around 7 minutes or until it's very thick, like cake batter consistency. Remove the mixture from the heat and add the vanilla extract.
Remove the mixture to a shallow pan and let the mixture cool completely (I stick mine in the fridge to hurry it along, and stir it now and then). Once the mixture is completely cool (no really, it's got to be COMPLETELY cool), beat the butter in the bowl of a stand mixer until soft and fluffy. Add the completely cooled mixture and beat on high until you have fluffy frosting the consistency of stiff whipped cream (this takes several minutes, so be patient). Beat in crushed oreos. Frost your completely cooled cake with a thick layer. Top with oreos if desired.