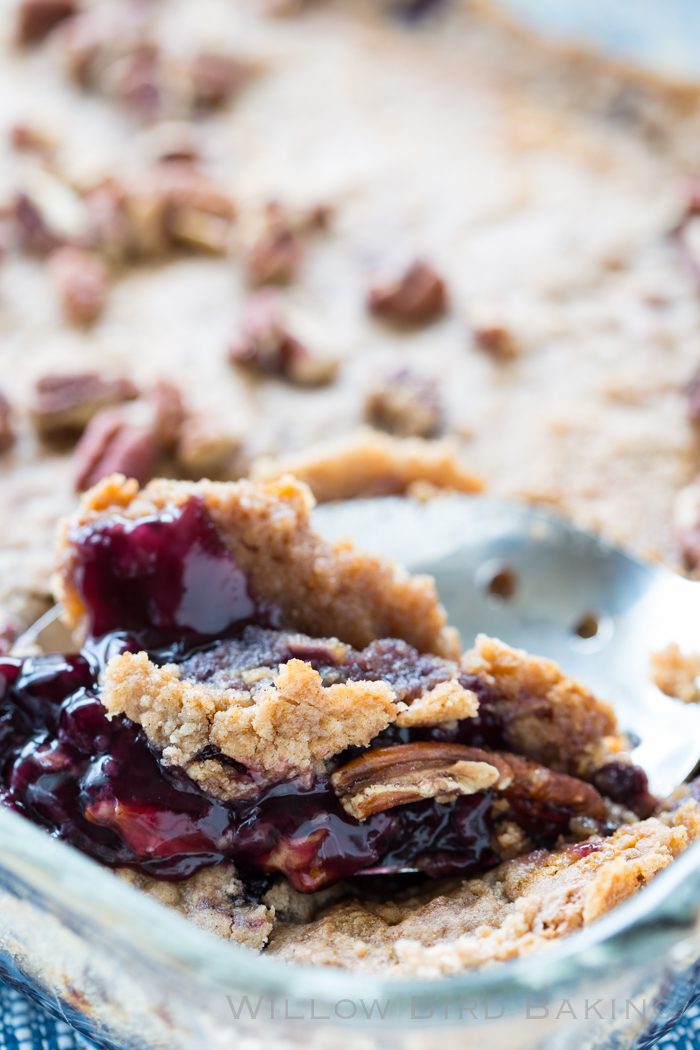 4-Ingredient Blueberry Cobbler Dump Cake
A few days ago I wouldn't have wanted to give you an update on our huge move. I struggled to find my place in Raleigh over the past three years and spent a lot of time pleading with God to open a door or turn me around or throw me a rope or . . . something. But year after year there were clear indications that I was in process right where I needed to be. Wait. Wait. Wait.
But then I found out the school of my dreams for the past decade had a graduate school, and then I got accepted into that graduate school. A graduate school that just so happened to be located in one of my favorite cities in the world. Every tiny door that hadn't opened for me was suddenly forgotten as God opened a more amazing door than I'd imagined possible. Grateful, humbled, I committed to walking through that door. But then (fellow believers out there may know what comes next) the last couple of months have been one solid, scary trial.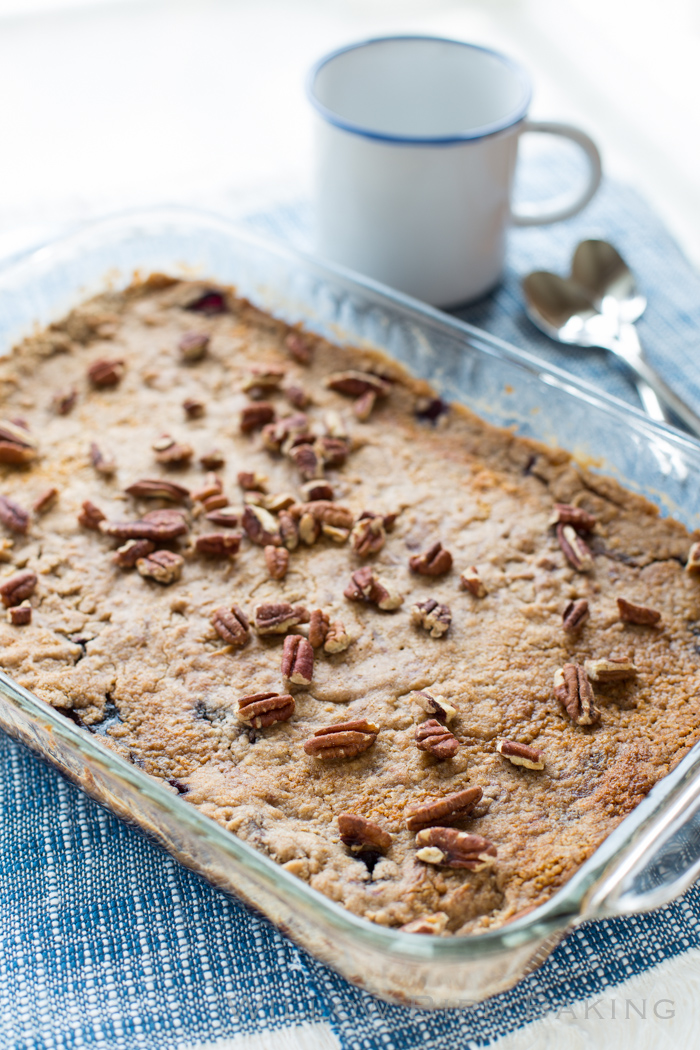 I shouldn't be surprised. This is always how growth has gone for me: panic, a white-knuckled desperate faith, and then finally clarity, gratitude, worship. But I found myself more terrified these past couple of months than ever before. Mike hadn't found a job yet, we hadn't found an apartment yet, we hadn't figured out how to get our things or pets to California. Byrd started having all sorts of scary and expensive health problems. Our budget is tiny and the apartments in San Diego are all at least 1 1/2 times our current rent.
Mike and I were at each other's throats and I was staying up until 2 A.M. every night scouring apartments. At first we wanted a dishwasher, a washer/dryer in our unit, good parking, proximity to downtown San Diego. By the end of our apartment search I found myself questioning whether cockroaches are really that bad or if they're just misunderstood.
Even when I finally climbed into bed in the wee hours of each morning, I would lie awake trying to forget our move so that I could sleep. I baked dump cakes over and over in my head, all different combinations of dump cakes. One after another after another just to forget. First the can of fruit pie filling, then maybe some nuts, maybe some coconut, maybe another fruit. Then the cake mix, maybe yellow cake or spice cake or lemon cake. Then the melted butter drizzled evenly, maybe a quick tip of the spatula to spread it over some dry parts. Then the oven. Then into the bowl. Then the perfect round scoop of ice cream. And repeat.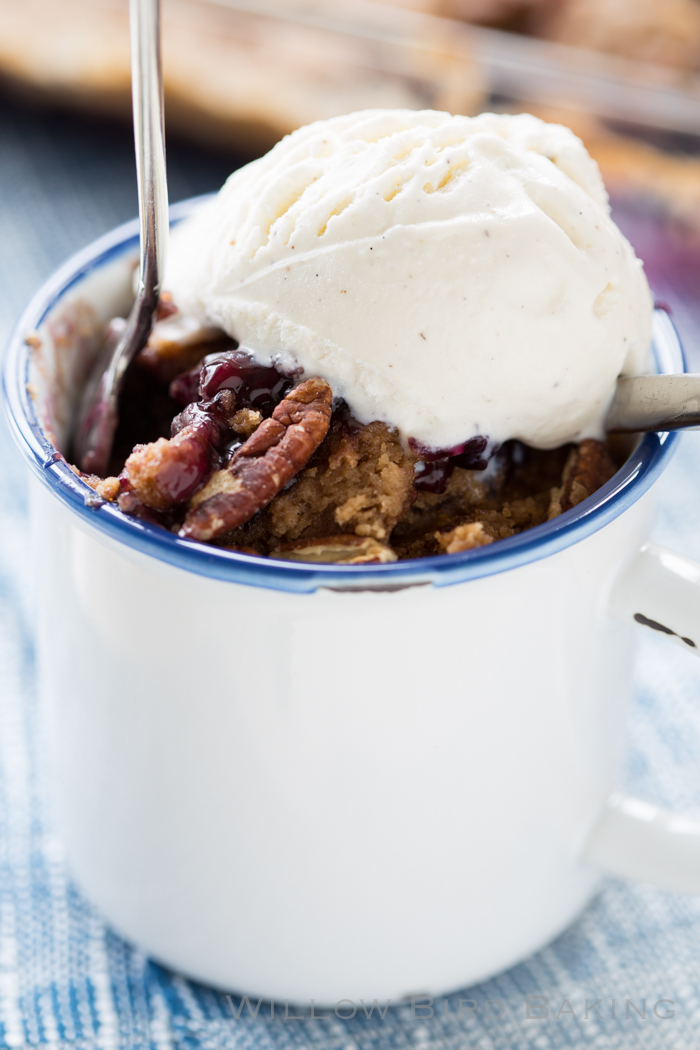 Maybe God was siphoning off our time like Gideon's soldiers, dismantling my best laid plans until nothing was left but two weeks and His grace.
Then suddenly like dominoes, things fell into place: an email pinged into my inbox with the words, "Congratulations! Welcome to your new home!" and the floorplan of our tiny new studio apartment. A lovely couple on Airbnb opened their home to us for the better part of a month until our apartment is ready. A friend messaged me and offered her home as a stop on our cross-country drive. My brother and sister-in-law said we were welcome to stay at their place as well. The shipping company confirmed the pickup days for our shipment of furniture. Mike got an interview. Two days. Just like that. God's voice: "I'm here. I'm here."
In their song, "Sowing Season," Brand New sings, Nothing gets so bad, / a whisper from your Father couldn't fix it. / He whispers like a bridge, it's a river spanned.
This time it's a country spanned.
Over the course of the next few posts, I'll share some of the easy, simple, delicious cakes that have kept me company in the middle of the night lately.
One year ago: Chile Baked Salmon with Lime Butter
Two years ago: Hot Raspberry Cake with Vanilla Ice Cream
Three years ago: Strawberry Lemonade Cheesecake Bars with a Shortbread Crust
Four years ago: Shredded Wheat (or Weetabix) Breakfast Scramble
Five years ago: Chocolate Pistachio Cupcakes
Six years ago: Angelic Cherry Mousse Cloud Cake with Mascarpone Whipped Cream
Seven years ago: Chocolate Chickie Cake Balls

4-Ingredient Blueberry Cobbler Dump Cake
Everyone loves a dump cake (despite that horrible name) and there's a good reason: they're magical! What else takes just 4 ingredients, less time to throw together than it takes to preheat your oven, and only one dish? Not to mention how delicious they end up tasting! This recipe uses 1 1/2 cans of blueberry pie filling -- save the other 1/2 can for spreading over a bagel schmeared with cream cheese, or tucking into a few crescent rolls for a fun twist. Using the spice cake and toasted pecans here make this dump cake taste just like a delectable blueberry cobbler!
Author:
Willow Bird Baking
Ingredients
1 cup pecans
1 1/2 (21-ounce) cans blueberry pie filling
1 (15.25-ounce) package spice cake mix
3/4 cup butter, melted
ice cream for serving, optional
Instructions
Preheat the oven to 325 degrees F. Spray 9 x 13-inch glass baking dish with cooking spray. On a baking sheet lined with foil, toast the pecans for 6-8 minutes or until fragrant, tossing frequently.
Mix the blueberry pie filling and about half of the toasted pecans together in the prepared glass baking dish. Sprinkle the cake mix over top and then pour the butter evenly over the cake mix. Bake for 35-38 minutes or until golden brown. Sprinkle on the rest of the toasted pecans and serve immediately with ice cream.