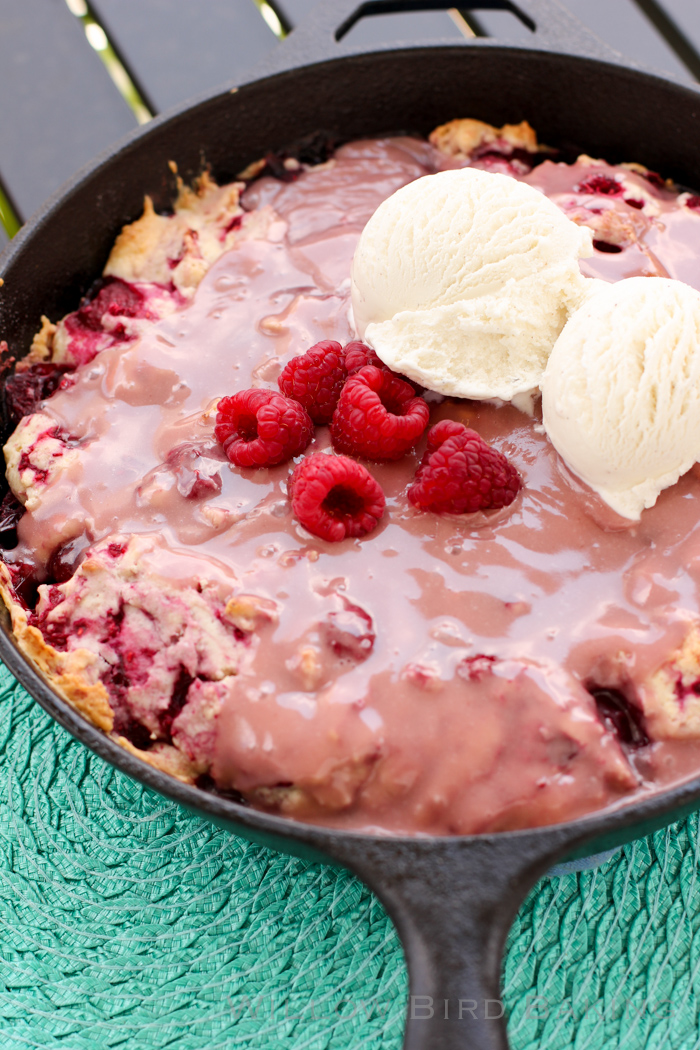 Soooo, MAUVE. What an awesome color, right? Let's talk about the many reasons mauve is so wonderful.
1. What color would your great-aunt Ida choose for her bath mat if mauve hadn't been invented? She'd probably be steppin' out onto a bright yellow mat that would give her indigestion. It wouldn't even match the soap.
2. Without mauve, how would we describe the color of old, well-chewed bubble gum?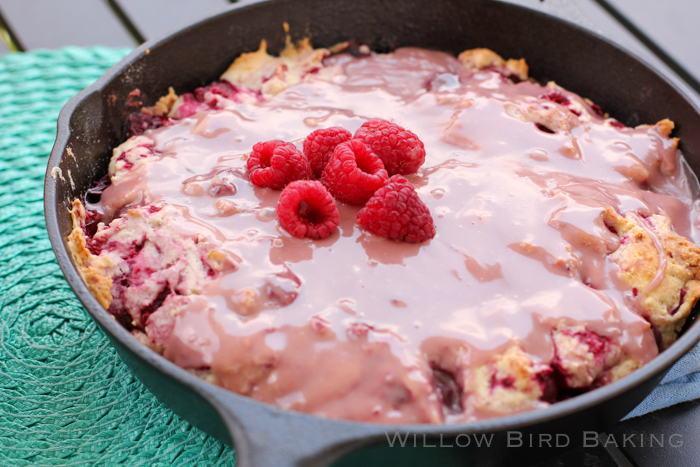 3. There was even a book written about mauve, believe it or not, and how it paved the way for synthetic dyes. We'd all still be dying our clothes with berries if it weren't for mauve!
4. It was apparently "all the rage" in 1858, according to said book. They called its eruption of popularity the "mauve measles." COME ON, YOU KNOW YOU WANT THE MAUVE MEASLES. And we all aspire to Victorian fashion, right?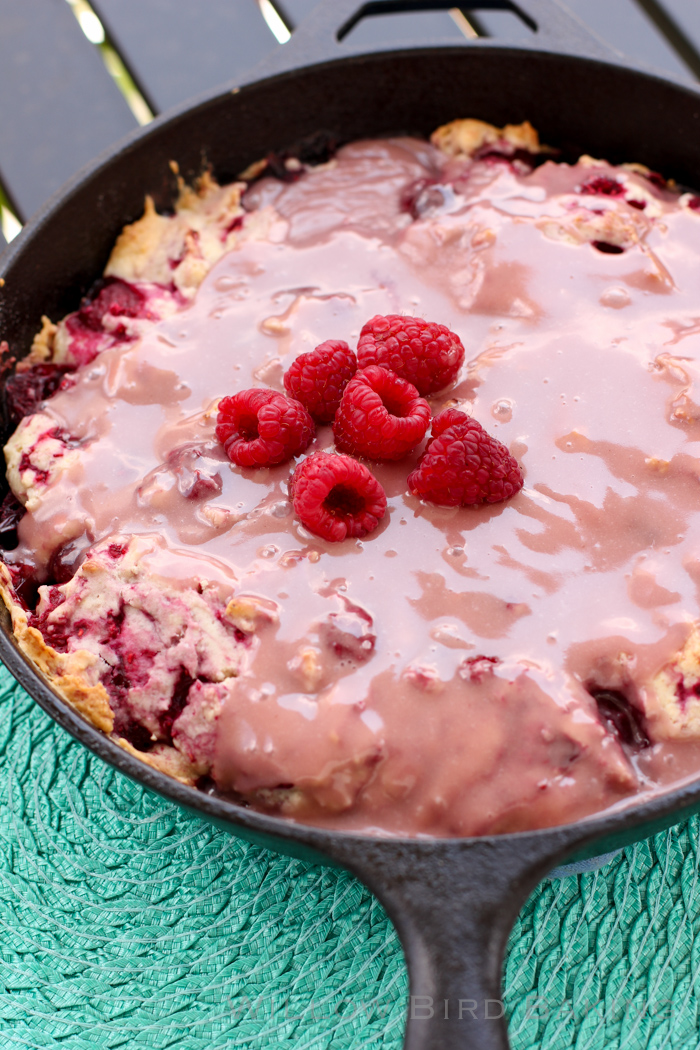 5. We need a color we can use for the plasticky wrappers of feminine products that we don't have to then use elsewhere and be reminded of feminine products. VOILÀ: MAUVE.
6. Nail salons need dozens of colors to fill up their shelves. Most of those need to be good colors, obviously, but wouldn't it be nice to have a few bottles that would always stay full? (Oh, and a few that they could use on your great-aunt Ida, should she ever come in for a manicure.)
7. You can pronounce it moh-ve or mah-ve. Isn't that fun? Isn't it??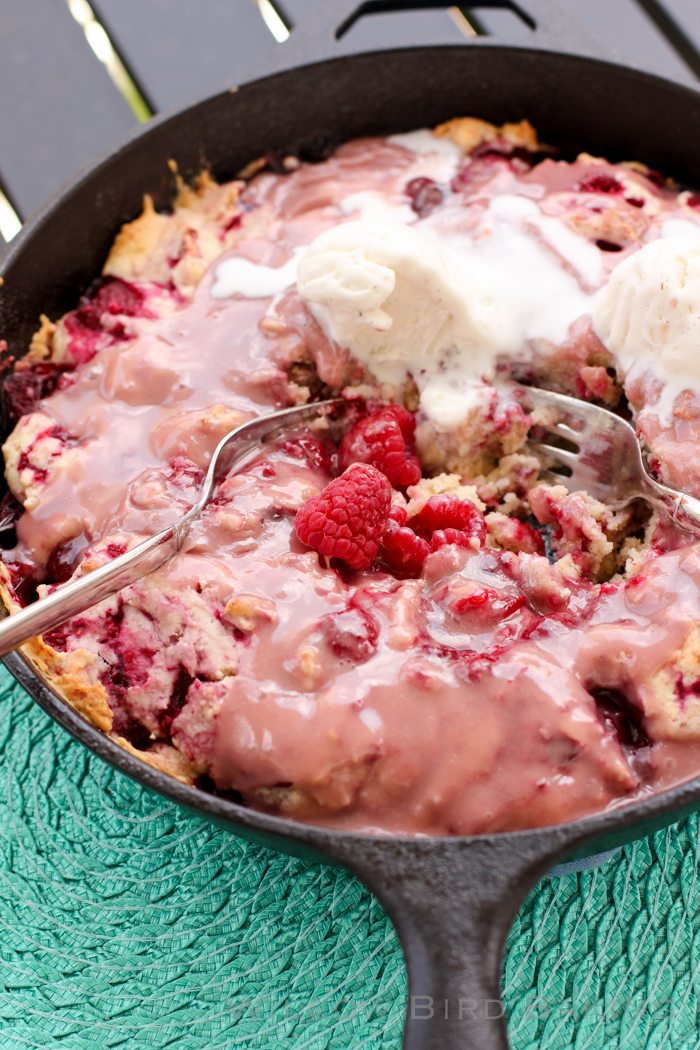 OKAY LISTEN, I KNOW MAUVE IS NOT EXACTLY THE MOST APPETIZING COLOR. I don't know why this stupid glaze decided to turn mauve. I've tweaked the recipe below a bit (adding whole raspberries and making it in a food processor) in hopes that yours won't turn mauve. You can even add some red food coloring if you're really particular.
BUT I HAD TO POST THIS CAKE BECAUSE IT'S ONE OF THE BEST THINGS I'VE EVER EATEN. We can't be fussy about colors at a time like this, y'all. It's HOT RASPBERRY CAKE. And that glaze, while decidedly mauve, is also delicious. You have to make this super easy cake right this second and eat it with vanilla bean ice cream (on the balcony, straight from the skillet; you know the deal.)
One year ago: Strawberry Lemonade Cheesecake Bars with a Shortbread Crust
Two years ago: Shredded Wheat (or Weetabix) Breakfast Scramble
Three years ago: Soft Sugar Cookies and Cookie Decorating with Freedom School
Four years ago: Spicy Peach and Cucumber Salsa
Hot Raspberry Cake with Vanilla Ice Cream

---


Recipe by: Willow Bird Baking, adapted from the Blueberry Coffee Cake by Sweet Anna's
Yield: 6-8 servings

This cake is absolutely to die for. It'll come out of the oven seeming biscuity on top, but inside it's the most tender, soft, buttery hot raspberry cake. It's so easy, too!

Cake Ingredients:
2 cups flour
2 teaspoons baking powder
1/4 teaspoon salt
1/4 teaspoon cinnamon
3/4 cup sugar
1/4 cup butter, softened
1 large egg
1/2 teaspoon vanilla extract
1/2 teaspoon almond extract
1/2 cup buttermilk
3 cups frozen raspberries (do not thaw)

Glaze Ingredients:
2 cups powdered sugar
2 tablespoon seedless raspberry jam
8-9 fresh raspberries
1/8 teaspoon vanilla extract
1/8 teaspoon almond extract
milk to thin (I used around 3 tablespoons)
fresh raspberries and vanilla bean ice cream for serving (optional)

Directions:
Preheat the oven to 375 degrees F. In a medium bowl, whisk together the flour, baking powder, salt, and cinnamon. Reserve about 1/4 cup of this mixture in a small bowl.

In a large bowl, cream together the butter and sugar. Add the egg and extracts and blend until just combined. Add the flour mixture and buttermilk alternately, beginning and ending with the flour. Toss the raspberries in the 1/4 cup reserved flour and then fold them (and the rest of the reserved flour) into the batter. (The dough is quite stiff, so be patient as you're folding in the berries. It'll seem like it's mostly berries, but just trust me. It'll be awesome.)

Spread the batter into a 10-inch skillet (I used the back of two spoons to work it around.) Bake for 25-30 minutes, until a toothpick inserted in the center of the cake comes out with a few moist crumbs (cooking time in a cast iron skillet can be variable, so check early and often.) While the cake is still hot, purée the jam and raspberries together in a food processor. Add the extracts. Slowly add the powdered sugar as you process. Add milk slowly to get the desired consistency — I ended up adding about 3 tablespoons. Pour your glaze (which is hopefully NOT mauve) over the hot cake. Serve while still warm with fresh raspberries and vanilla bean ice cream.