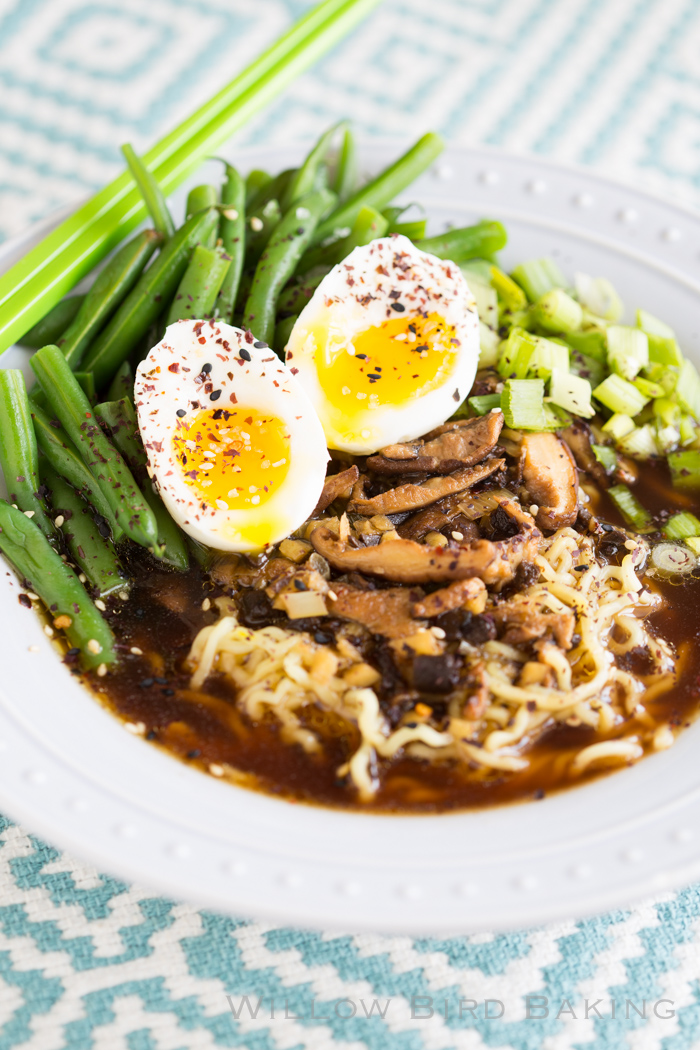 This isn't a sponsored post and it wasn't solicited by Blue Apron — it's just our honest experience! Mike and I signed up for the service with a referral from a friend, so we received our first week of meals free; then we paid for another week to give it a good try. Now that I'm a subscriber, I have invitations I can send out for three of you to try a Blue Apron delivery for free. Come read about our experience and comment if you'd like one of them emailed to you!
What Is Blue Apron?
Blue Apron is a weekly meal delivery service. You can choose to receive meals for two people (three meals per week for $59.94) or four people (two or four meals per week for $69.92 or $139.84, respectively). The Blue Apron website allows you to specify what type of foods you'd like to receive (for instance, Mike and I don't eat most meat but do eat fish and shellfish) and also to customize your weekly menu (you're able to choose which three meals you want to receive out of the six they've planned for the week.) You can also skip as many weeks as you want, paying only for the weeks you receive.
On delivery weeks, you receive a box packed full of pre-measured ingredients and bright recipe cards with step-by-step recipes. The recipes are accessible for beginners and supplemental materials on Blue Apron's website will teach you kitchen basics like chopping and dicing.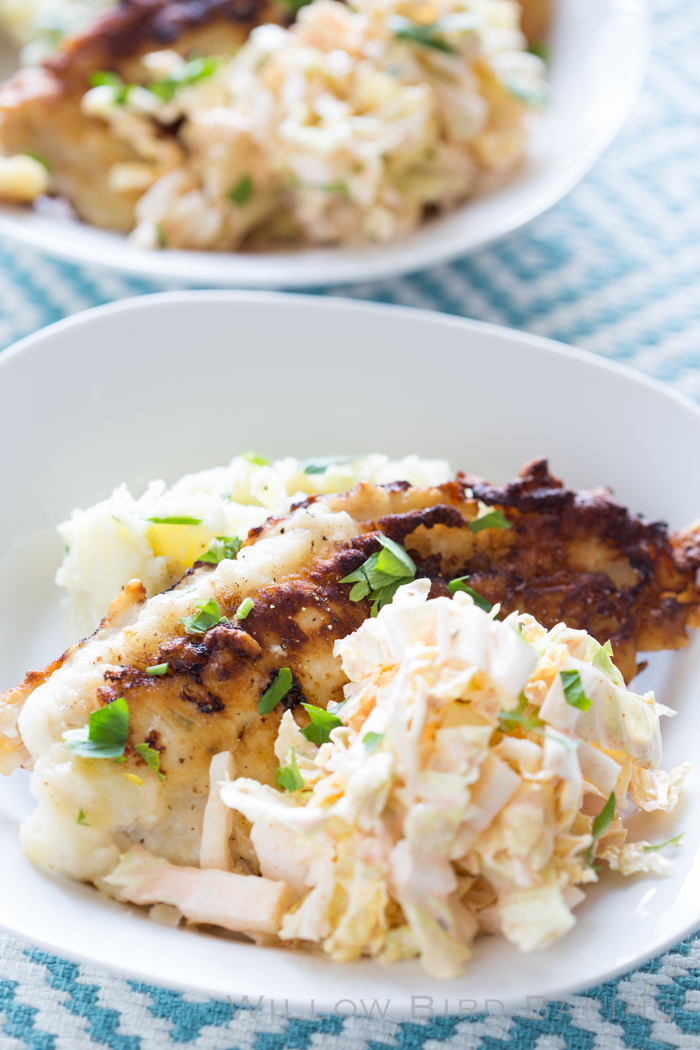 The Food
Over the two weeks we tried Blue Apron, we received six meals that were a mix of vegetarian and pescetarian recipes (as we'd requested):
Crispy Catfish with Spicy Cajun Slaw and Parsley Mashed Potatoes
Black Garlic Shoyu-Ramen
Grilled Fontina and Fig Jam Sandwiches with Endive Salad
Seared Cod and Potato Salad with Crispy Capers
Enchiladas Suizas with Summer Squash and Salsa Verde
Cavatappi Pasta and Arugula Pesto with Summer Squash
The Meal Prep
Mike and I really enjoyed cooking the meals together. I can bake up a storm but I need more practice with savory cooking, and I liked having him learning at my side. We divided up the tasks and helped each other and talked about our day. As long as we communicated, it was really pleasant! The recipes were easy and the instructions were super clear. They did take longer than specified though: almost every recipe took an hour to prepare. I think we're just slow cooks and we were more focused on enjoying the process than speeding through.
The Taste
We loved the catfish meal; the spicy cajun slaw was tangy and the parsley mashed potatoes were the perfect complement to the pan-fried catfish. We also loved the fontina and fig sandwiches, which had an amazing flavor! We enjoyed the cod and potato salad, though I think ours needed a little more acid. I thought the ramen was pretty awesome for a make-at-home version considering the real thing is such an involved process, but Mike felt like he needed something more substantial for dinner. Neither of us particularly cared for the Enchiladas Suizas or Cavatappi Pasta, both of which relied on squash as their main flavor. Squash just isn't that flavorful! Not even the salsa verde could save the enchiladas from being pretty bland.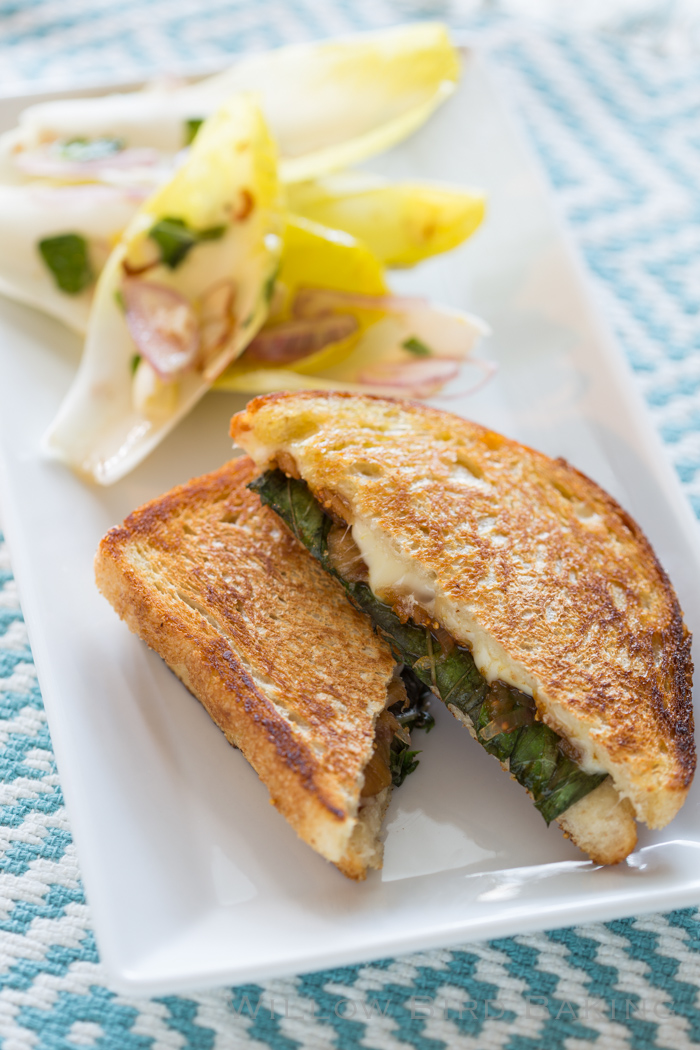 PROS and CONS
PROS:
Blue Apron encouraged us to try new recipes.
We ditched the hassle of grocery shopping altogether.
There was no food waste: no rotting ingredients left in the fridge after I used a tiny portion for a recipe, no acrobatic meal planning to try to use up a giant package of food.
Since things were already portioned out, there was very little of the boring cooking stuff like measuring, and more of the cathartic cooking stuff like chopping, stirring, plating.
We learned new ingredients (black garlic, anyone?) and techniques.
Mike and I spent time together cooking, which was something we hadn't done before.
Blue Apron has a guide for how to recycle packaging — and even lets you send it back to them for free to be recycled completely to reduce waste.
Cost: We thought the price was right at around $10 per person per meal for us. We'd probably spend that heading out to purchase things for a recipe anyway, and then we'd have more waste (because we're not great at planning to use leftover ingredients).
CONS:
WASTE is a huge one! The packaging and shipping for these tiny quantities of ingredients to a single household (as opposed to picking up things in bulk and locally) is mind-boggling. You can recycle the packaging materials, thankfully, but even that takes energy and is limited in its utility.
Some meals weren't our favorites. I liked most of them, but Mike was stuck at a solid 50%.
Food spoilage was also a concern for us. We'd never have time to make our three meals right away on consecutive nights, but if you spread them out a bit, you might end up cutting soft spots out of your cucumber and picking wilted arugula out of your meal.
Tailoring meals to your diet isn't as specific as some people will need. It was easy to choose vegetarian and pescetarian meals, and you can opt out of things like shellfish or pork, but folks who are counting calories or carbs or following a gluten-free or paleo diet, for instance, would struggle.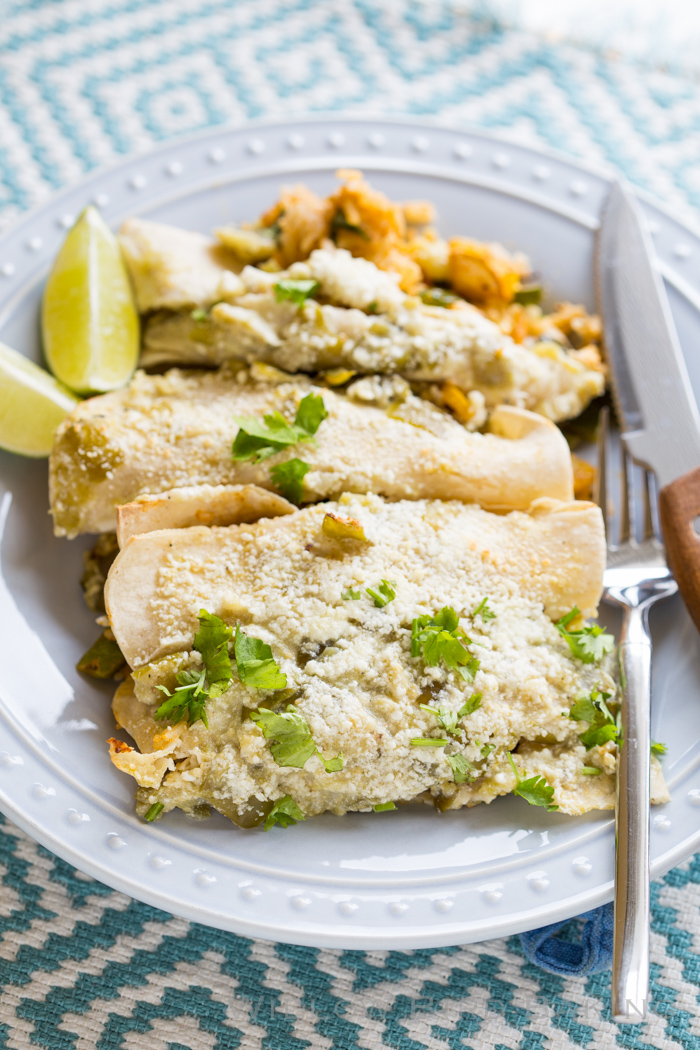 The Verdict
Blue Apron has introduced us to the fun possibility of meal delivery services, and we definitely do want to subscribe to one. However, given then 50% success rate of these meals with Mike's tastebuds, we'd like to explore other options: Purple Carrot, One Potato, HelloChef, and Green Chef are all ones we'd like to try!
When we do try again, we'll continue skipping most of the weeks of a given plan. This feels like a good balance for us: we can enjoy a few new meals occasionally, but we're not putting that weekly tax on our environment. It'll be an every-now-and-then treat instead of an every-week thing.
We're definitely not opposed to eventually settling on Blue Apron after we explore other options — we did really enjoy it and I love that it lets you skip as often as you like — but I think we want to shop the field a bit!
Blue Apron is perfect for beginner cooks and newlyweds. I also think it's perfect for parents who want to focus more on parenting than meal planning. It takes the guesswork out of creating simple, tasty recipes and allows you to spend some quality time with whomever you choose to cook with (or some cathartic time in the kitchen alone). Even though it won't be an every week thing for us, I do recommend giving it a try!
Don't forget that the first three requests in the comments below get one of my Blue Apron invites for a free trial! Have you ever tried a meal delivery service? What did you think?