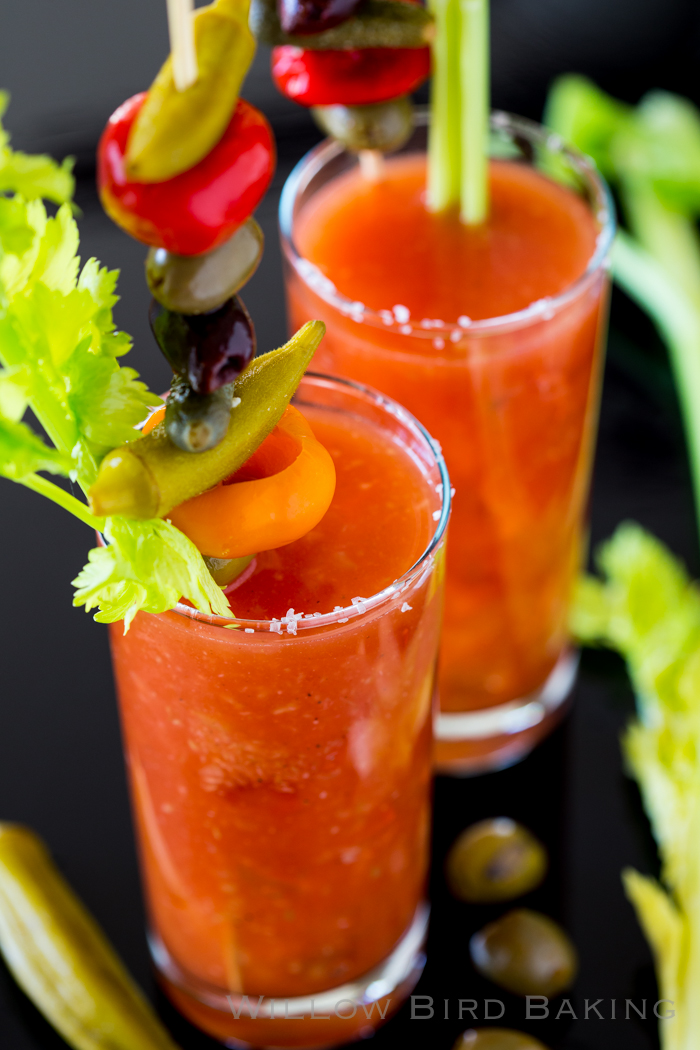 Bloody Caesar with Veggie Skewer
Thanks to Clamato® for sponsoring this recipe.
My first Bloody Mary was decidedly a pinkies-up affair. I was visiting my sister in Lexington, Kentucky, and so we did what Lexingtonians do and went to a horse race. If you've never been, imagine the atmosphere of a football game except very fancy. Instead of wearing jerseys and drinking beer, you wear hats and drink Bloody Marys. And circle horses in a tiny catalog and pretend you know what you're doing. And lose money. But I digress.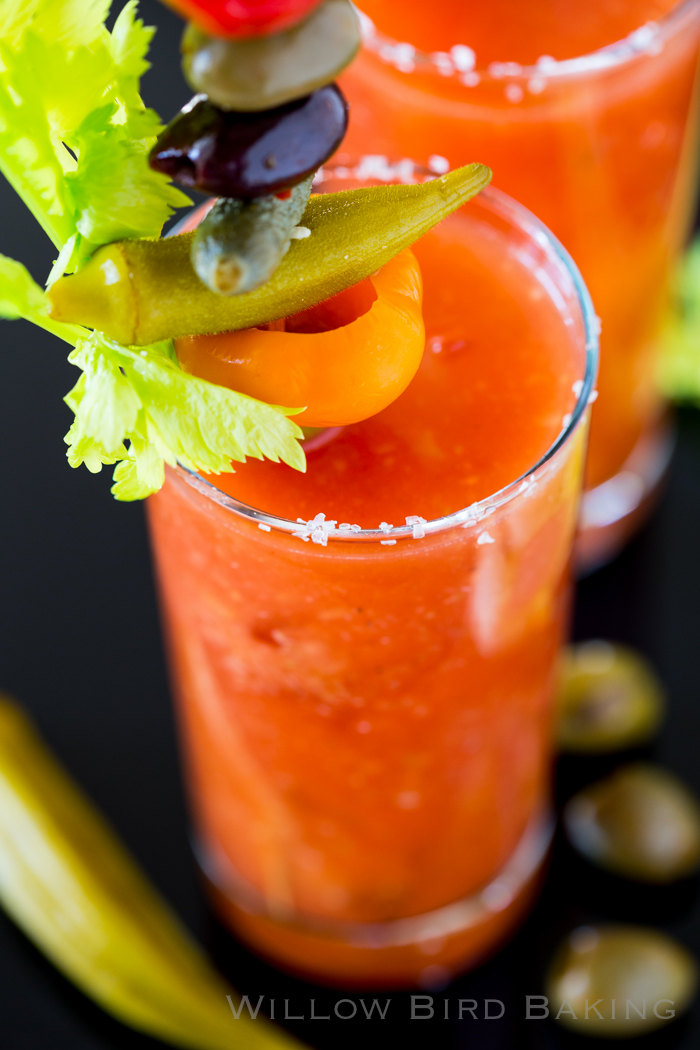 That first Bloody Mary was an experience. They made it right in front of me — swish, shake, pour, sprinkle — and the hot/sweet/sour over ice was the perfect excuse to drink before 5 p.m. I've wanted to recreate the perfect Bloody Mary since that day and Clamato® Original finally gave me a reason!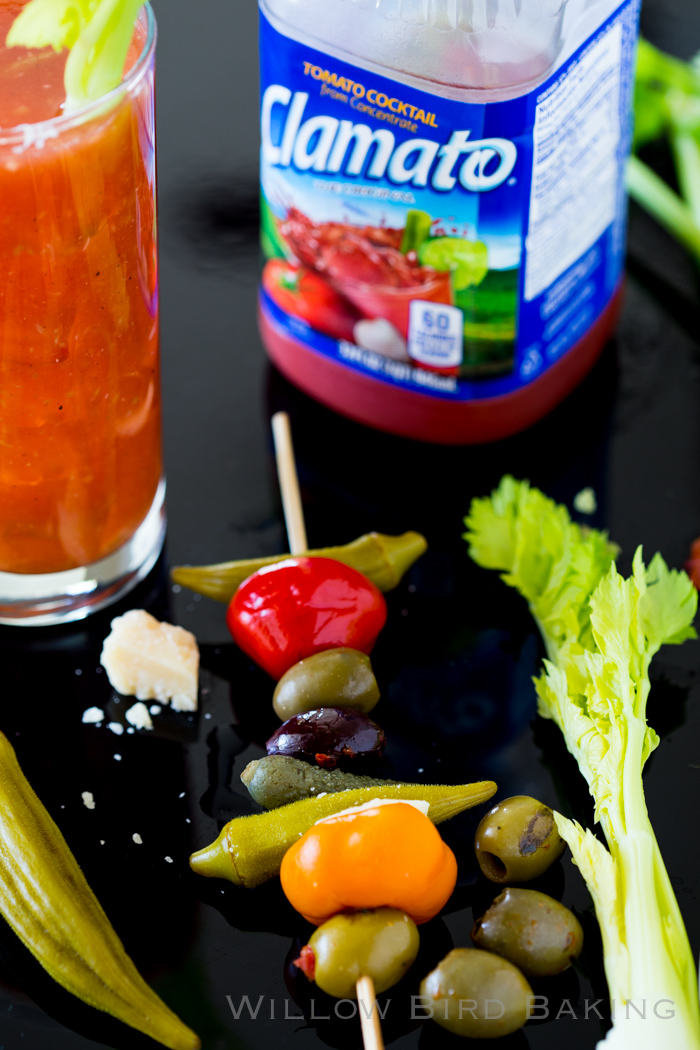 Apparently a Bloody Mary made with Clamato Original is called a Bloody Caesar, and it's a favorite drink in Canada — who knew? (Canadians, that's who.) In the recipe below, you can adjust the pickle juice, hot sauce, and salt and pepper, to suit your preferences. Adjust and taste, adjust and taste — but don't get tipsy before your guests arrive!
One year ago: Brown Butter Spice Cake with Whipped Icing
Two years ago: Blue Cheese Chicken Salad Wraps
Three years ago: Broiled Pimiento Cheese
Four years ago: Pumpkin Pecan Streusel Breakfast Braid with Maple Brown Sugar Glaze
Five years ago: Apple, Brie, and Toasted Pecan Panini
Six years ago: Two Terrific Tarts: Chocolate and Raspberry Cream Cheese

Bloody Caesar with Veggie Skewer
Choosing the veggies for your skewer is literally the hardest part of this recipe; it's a breeze to whip up for brunch! For the skewer, I loved heading to my grocer's olive bar and poking around. You're looking for some hot and spicy options, some mild and sweet options, and some pickled sour options to hit all the right flavor notes. I chose a hot olive mix, cornichons and pickled okra, and sweet marinated peppers stuffed with aged Parmesan cheese.
Ingredients
Bloody Caesar Ingredients:
3 cups Clamato®
1 teaspoon Worcestershire sauce
1 tablespoon prepared horseradish
1/4 cup dill pickle juice
2 tablespoons lemon juice
1 teaspoon grated onion
8-12 dashes hot sauce
1/2 teaspoon kosher salt
1/2 teaspoon pepper
1/2 teaspoon celery salt
1 stalk celery with leaves
1 cup vodka
Garnish Skewer Ingredients (check your grocery's olive bar):
lime and salt for dressing glass
extra celery stalks
hot and spicy olive mix
sweet peppers stuffed with cheese
cornichons
pickled okra
Instructions
In a large pitcher, combine Clamato®, Worcestershire sauce, horseradish, dill pickle juice, lemon juice, grated onion, hot sauce, salt, pepper, and celery salt. Puree the celery in the bowl of a food processor until finely minced. Pour about a quarter of the tomato juice mixture into the food processor through the feed tube as it runs; then pour the contents of the food processor into the pitcher and mix well. Add the vodka and chill, preferably overnight.
When ready to serve, serve over ice with a skewer of veggies. Choose veggies that are spicy, tart, and sweet, and then alternate the flavors. Add a one leafy celery stick for some flair!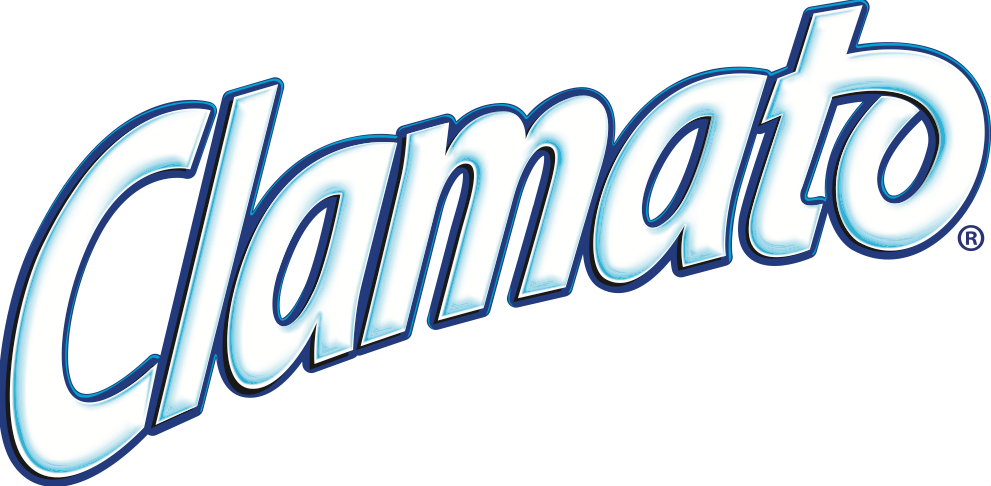 Clamato® is THE ORIGINAL Tomato Juice brand that adds spice to all your gatherings. Get more amazing recipes by following us on Facebook.com/clamato or by visiting Clamato.com