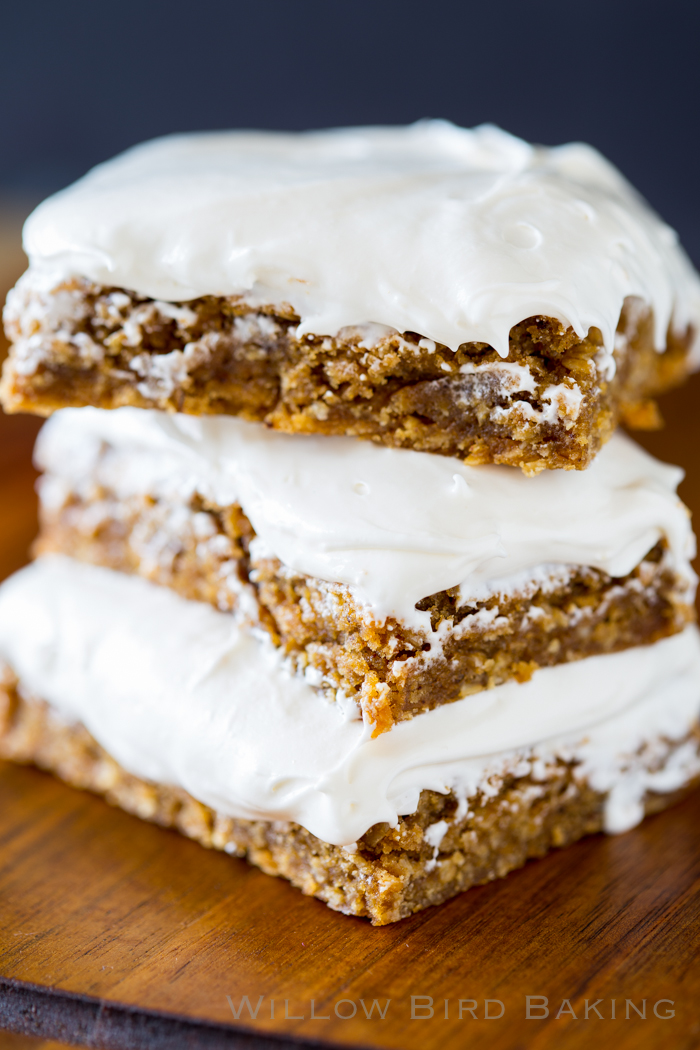 Chewy Brown Butter Oatmeal Creme Pie Bars
I wrote this post as part of the Plugrá Butter Brigade. Thanks, Plugrá, for sponsoring this post and for making my favorite butter!
My visit to Chicago last year didn't convince me that I'd ever love winter, but it did awaken some tiny sliver of me that could bear it. The icy river and cozy coffee shops in Geneva made me realize that the cold could be part of a packaged season instead of just a temperature.
Let's help each other get ready for winter. What are your favorite things about this time of year? What makes you feel cheery even in the dark and cold? What makes it festive or fun or cozy or special for you? I'll start us off, and you can add to the list in the comments below!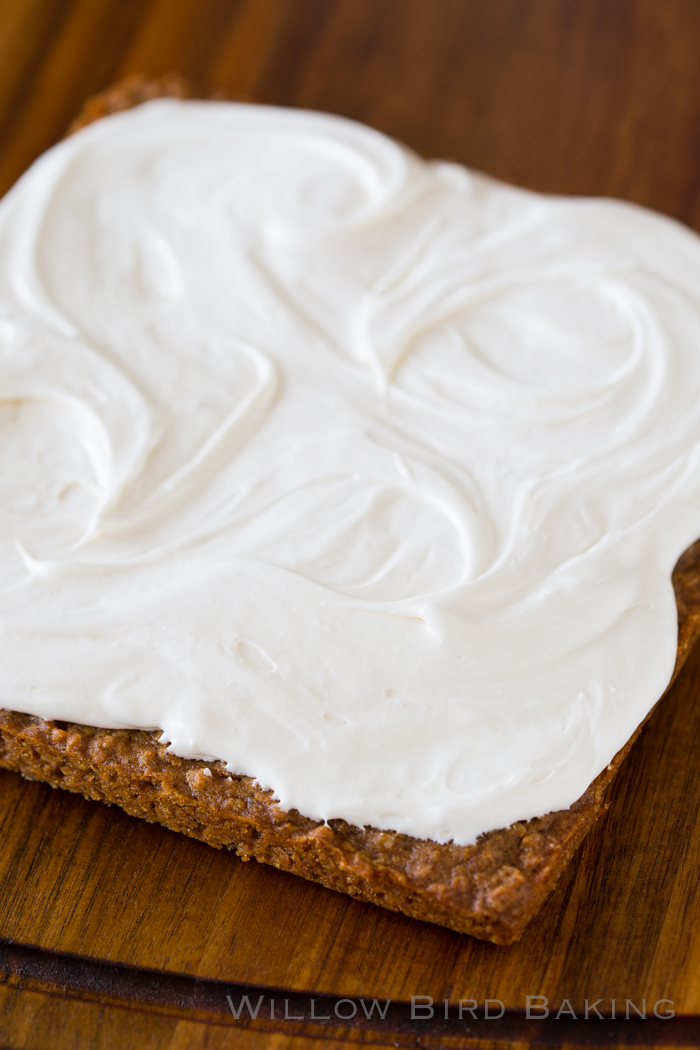 Things that make me love winter:
Getting hot coffee drinks in the morning. I love holding the warm cup and seeing my breath on the air, taking warming sips.
Wearing giant cozy sweaters and snuggling into them all day.
Not dying after hot yoga like I do in the summer.

Eating pumpkin and gingerbread and spice cakes and other holiday treats.
Hearing Christmas music and seeing Christmas decorations around town.
Snow days off from school where I can sit and watch a silent snowfall out of my apartment window.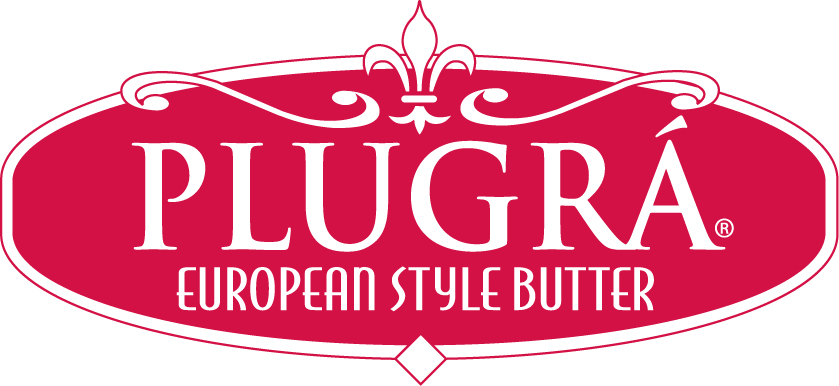 Add your favorite parts of winter below! And if spice cakes and holiday treats make your list, these bars are a perfect pick-me-up. I browned my favorite Plugrá butter (which has less moisture content, so there's less to evaporate as it browns) and bloomed my favorite winter spices in it before continuing with the recipe. The resulting chewy oatmeal bars are topped with cloudlike marshmallow buttercream that trounces the crusty stuff you find in the boxed cookies. Enjoy!
One year ago: Maple Cream Snickerdoodle Bars
Two years ago: Chocolate Poke Cake with Whipped Coconut Icing
Three years ago: Broiled Southern Pimiento Cheese
Four years ago: One-Skillet Gooey Pumpkin Cookie Cake
Five years ago: How to Make 27+ Cheesecakes and Look Awesome While Doing It
Six years ago: Gâteau aux Noix

Chewy Brown Butter Oatmeal Creme Bars
If you love Oatmeal Creme Pie sandwich cookies, these bars are for you. They're better than the boxed kind, since they're fresh out of the oven with spices bloomed in brown butter for added nuttiness and flavor. This recipe makes a bit more frosting than you might end up using, but I decided to keep the full recipe below since it's so delicious.
Ingredients
Bar Ingredients:
3/4 teaspoon cinnamon
1/4 teaspoon nutmeg
1/8 teaspoon cloves
1/2 cup unsalted Plugrá butter
1 large egg
1 cup light brown sugar
2 tablespoons unsulphered molasses
1 tablespoon vanilla extract
1/2 teaspoon salt
1 cup quick-cooking oats
3/4 cup all-purpose flour
Cream Ingredients:
1/2 cup unsalted Plugrá butter, softened
1 1/2 cups powdered sugar
one 7-ounce jar marshmallow creme
1/2 teaspoon vanilla extract
1/2 teaspoon salt
Instructions
Brown the butter and bloom the spices: Measure the cinnamon, nutmeg, and cloves into one small prep bowl so they're ready. Melt the butter over medium heat in a small, heavy saucepan. Turn the heat up to medium-high, swirling the butter and scraping the bottom of the saucepan with a wooden spoon as it browns. When it's brown (but before it burns — don't take your eyes off of it!), remove it from the heat and add in the spices, swirling to mix. Pour the spiced butter out into a large mixing bowl and set it aside to cool to room temperature.
Preheat the oven to 350 degrees F. Prepare an 8-inch square baking pan with a parchment paper sling and spray it lightly with cooking spray. Whisk the egg, brown sugar, molasses, vanilla, and salt into the brown butter. Stir in the oats and then stir in the flour until just combined. Pour the mixture into your prepared baking pan and smooth out the top. Bake it for 24-25 minutes or until a toothpick inserted into the center of the bars comes out with just a few moist crumbs. Let the bars cool completely.
To make the cream, whip the butter until fluffy. Cream in the powdered sugar for 2-3 minutes. Add the jar of marshmallow creme, vanilla extract, and salt and beat until combined and fluffy. Frost the bars with about half of the frosting using the back of a spoon and cut into squares to serve with extra frosting alongside to add if desired. Store in an airtight container.