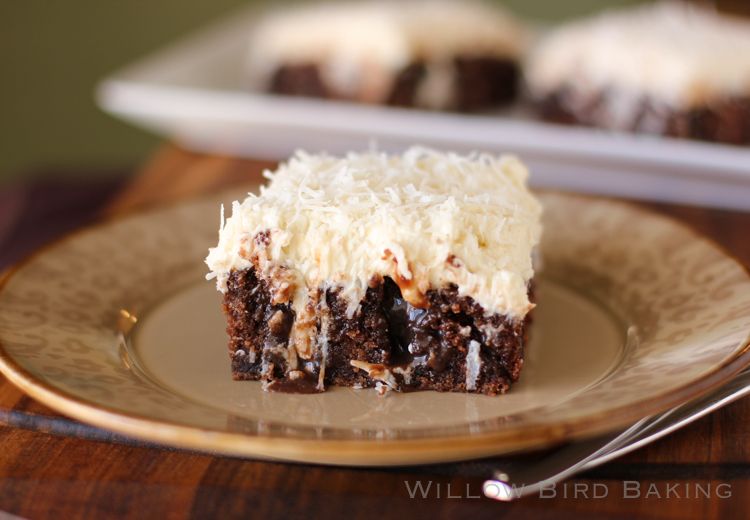 Chocolate Poke Cake with Whipped Coconut Icing
Cooking is very enjoyable to me, obviously, but when I started out, it felt like I was all thumbs in the kitchen. Recipes took hours longer than they seemed to take other people and I always ended up with a huge mess. So I completely understand why some people hate to cook – or want to like to cook but get turned off quickly.
Periodically I share insights for making cooking more enjoyable, and I thought I'd do that today. Cooking for my tiny family (just me and Mike) has seemed exponentially harder than cooking for just myself, but I've found some tips that make it satisfying and manageable.


Prep your kitchen in general:
1. Rearrange your kitchen. This is killing me right now, because my new apartment's kitchen layout is cramped and not working for us! But I know what we need to do because I've done it in many apartment kitchens before this one. One weekend, rearrange your stuff! Put the items you use most in the front of your cabinets without any stacking. The items you use least can be stacked in the back or even in a storage closet. Clean out your fridge and freezer. Try to keep counters clear by hanging up pans, buying a utensil jar, and putting away infrequently used appliances. Create extra workspace with an over-the-sink cutting board or a portable island. If money permits, visit the store and get the shelving, cabinet and drawer organizers, and caddies that you need to make your space really functional for the recipes you want to start making.
The goal here is simple: it should feel fun and relatively easy to use the space in your kitchen. I've found places like Ikea and The Container Store help me to "think outside the box" when it comes to arranging my (limited!) space.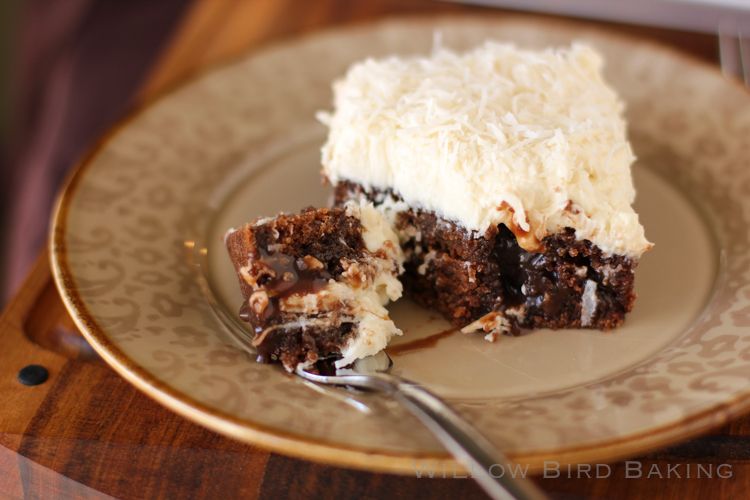 When you're ready to cook:
2. Start with clear counters and a relatively empty dishwasher. It takes a couple of minutes to clear your counters, wipe them down, and empty the dishwasher before cooking, and you may be anxious to just dive in to your recipe. I understand that. But I also understand how discouraging it can be to realize your sink is filled to the brim and there's nowhere to set your hot tray of cookies midway through your process.
Starting with clear counters means you have lots of tidy workspace. Starting with an empty dishwasher means that as you use each dish, you can toss it in. By the end of your recipe, your dish duty (and your blood pressure) will be manageable. It feels better to work when you have space to do it in.
3. Ferme your bouche and mise your place! (Apologies to France.) "Mise-en-place" is something I've harped on before. It's a French phrase that just means prepping your ingredients and equipment before beginning to cook. Again, you may be excited to dive into cooking. Measuring out all your ingredients into prep bowls and getting out your pans may feel like an unnecessary hassle, but I bet you'll be surprised at how easy-breezy cooking becomes when you do it!
First, mise-en-place requires you to read the full recipe before you begin, which has saved me many a time from getting halfway through a recipe and realizing I'm out of eggs. Reading the entire recipe also allows me space to visualize each step.
Secondly, mise-en-place separates cooking into two parts: the cathartic, mindless "idiot work" of chopping, measuring, prepping — and the action! This means I can relax through the prep and then confidently tackle the action because I know everything I need is right at hand. There's never the stressful, rushed confusion that turns so many people off of cooking. Plenty of recipes would've burned if I hadn't had my mise-en-place prepared. So invest in a set of prep bowls (I like ones like this) and give it a try.
4. The journey is the destination. Don't make getting the product on the table your ultimate goal, if you can help it. Shoot for making the process peaceful and satisfying instead. Pour a glass of wine (or for me, Coke Zero), put on some music you love, tug on your favorite Kiss the Cook! apron, and enjoy yourself. Try to detach yourself from time pressures and the worries of your day. Be mindful about each thing you do — feel the food you're working with, listen to the sound of the chopping and sizzling, smell the garlic or cinnamon (hopefully not both at once. Don't get crazy.) The food will be a treat for someone else later — but for now, let the process be a treat for you.
* * *

Over and over again, I've said, "I know you want to dive in, but wait!" Well finally, at the very end of this post, here's one thing you can just dive into: a piece of this amazing cake! It's absolutely incredible, y'all. Rich, moist Texas Sheet Cake gets aerated and doused with chocolate glaze before being topped with the fluffiest, most surprising coconut whipped icing you've ever tried! This whipped icing, especially, is a new treasure for me, and you can bet I'm going to be slathering it on everything.
This cake is also great because it's special but perfect for a beginning cook. The recipe has several steps, but each one is very manageable. It's the perfect time to try out the techniques listed above! And you'll be so richly rewarded.
One year ago: "Magic" Chocolate, Coconut, and Pecan Pastry Braid
Two years ago: One-Skillet Gooey Pumpkin Cookie Cake
Three years ago: Homemade Hot Chocolate & Marshmallows
Four years ago: French Macarons
Chocolate Poke Cake with Whipped Coconut Icing

---


Recipe by: Willow Bird Baking with icing adapted from Missy Dew on Tasty Kitchen
Yield: 9 servings

Simply: one of the best cakes ever. A Texas Sheet Cake doused with chocolate glaze and topped with fluffy whipped coconut icing. You won't believe the taste.

Cake Ingredients:
1 cup flour
1/2 teaspoon baking soda
1 cup sugar
dash salt
1/4 cup (1/2 stick) butter
1/4 cup vegetable oil
2 tablespoons cocoa powder
1/2 cup water
1/4 cup buttermilk
1 egg
1/2 teaspoon vanilla

Sauce Ingredients:
2 tablespoons butter
1 tablespoon cocoa
3 tablespoons milk
1 cup powdered sugar
1/4 teaspoon vanilla

Whipped Coconut Icing Ingredients:
1 cup milk
5 tablespoons flour
1 1/4 cups granulated sugar (not powdered sugar)
2 teaspoons vanilla extract
1 cup butter, at room temperature
1/2 cup coconut plus more for topping


Directions:
Preheat the oven to 350 degrees F. Line a 9-inch square baking pan with a parchment paper sling (I cut two 9-inch wide sheets that are longer than the pan so they'll hang over the edges a bit, making it easy to pull the cake out later. I then lay them in the pan, one horizontal and the other vertical). Spray the parchment paper with cooking spray. In a large bowl, whisk flour, baking soda, sugar, and salt together and set aside.

In a small saucepan, bring the butter, vegetable oil, cocoa powder, and water to a boil over medium-high heat. Remove it from the heat and whisk in into the dry ingredients well. Mix in the buttermilk, egg, and vanilla. Pour into your prepared baking pan and bake at 350 degrees F for about 15-20 minutes or until a toothpick comes out with just a few moist crumbs.

Poke holes in the cake with the back of a wooden spoon. While the cake starts to cool, make the sauce. In a medium saucepan, bring the butter, cocoa, and milk to a boil. Remove them from the heat and add the icing sugar and vanilla. Stir to combine. Pour over the warm cake and let it sit to soak up the chocolate sauce and cool completely.

To make the frosting, heat the milk, flour, and granulated sugar together over medium heat, whisking constantly. Once it starts to boil, continue whisking and heating it for around 7 minutes or until it's very thick, like cake batter consistency. Remove the mixture from the heat and add the vanilla extract. Remove the mixture to a shallow pan and let the mixture cool completely (after a bit, I stuck mine in the fridge to hurry it along). Once the mixture is cool, beat the butter in the bowl of a stand mixer until soft and fluffy. Add the completely cooled mixture and beat on high until you have fluffy frosting the consistency of stiff whipped cream. Mix in the coconut. Frost your completely cooled cake with a thick layer. Sprinkle more coconut on top.