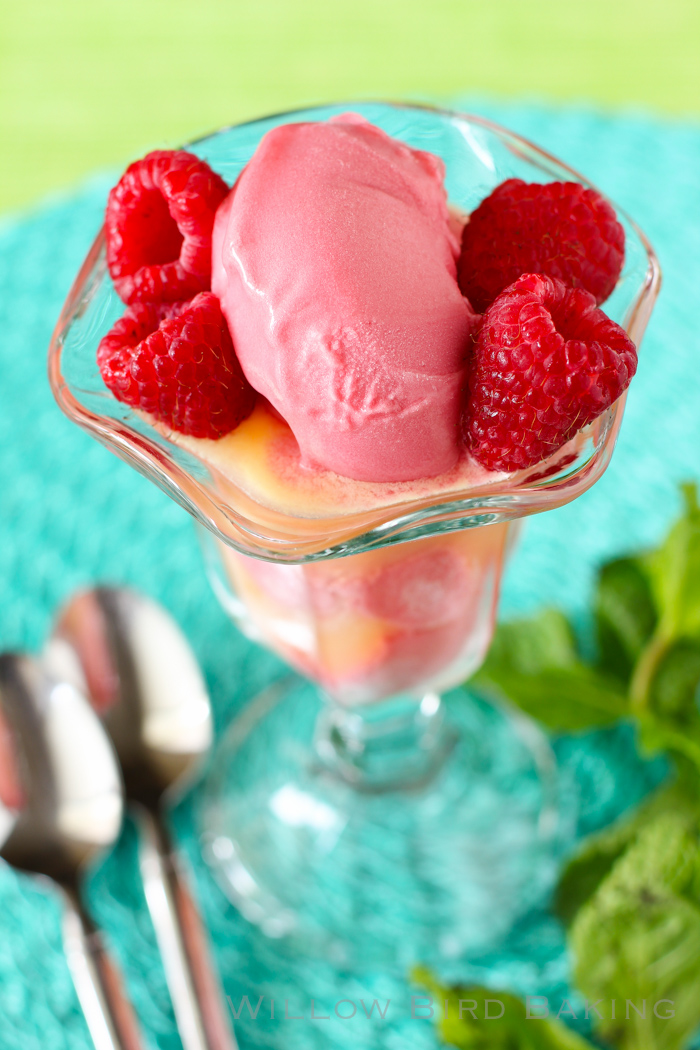 Thanks, Le Grand Courtâge, for sponsoring the development of this Raspberry Sorbet Mimosa Float recipe!
I had a crappy morning. There weren't any major disasters, but there was a lot of minor crappiness. I had to wake up early to take Byrd to the groomer before work. Mike didn't get a chance to take her out before we had to leave, which meant she would have to potty in the dewy grass on our way out and would probably get water, mud, and puppy pee all over my cute skirt in the car.
When we got to the groomer, no one was there. Turns out the groomer was stuck in traffic. I paced for 10 minutes with a very nervous Byrd, worrying that I'd be late for work. The groomer had clearly had a similarly harried morning, so I wasn't angry with her; we were in the same boat. I finally left Byrd around 7:40 and raced toward work, hoping I still had time to get a coffee on the way.

When I popped into Starbucks, the entire store was packed. At least 5 people were in line and dozens more were standing around in that slouchy waiting-for-my-pumpkin-spice-latte posture. I looked at my phone: 7:52. No way to wait in line, wait for coffee, and get to work by 8. I slinked back out to my car empty-handed and pouted off to work.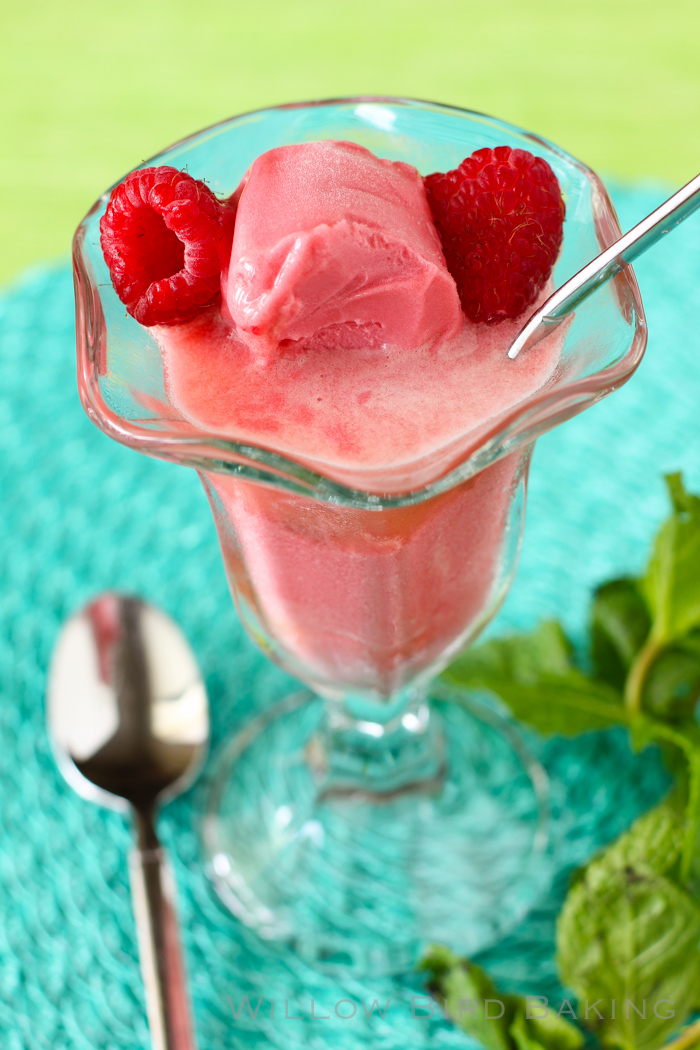 Raspberry Sorbet Mimosa Float
Now listen. I'm not one of those people who thinks that you can't be bummed about little stuff if something more terrible is going on in the world. Letting your feelings exist without judgment and even sharing them can be cathartic. So I'm not mad that I griped to myself in the car about what an unfortunate morning it was. At some point, though, I saw a 9/11 tribute while poking around on my phone at a stoplight. What a wake-up call.
I felt a huge wave of empathy for those who had a much worse morning 13 year ago, and a huge wave of gratitude for those who rushed in to act after the unspeakable attack. My dog-coffee-work troubles seemed to shrink in comparison. They're still there — man, I wish I had a pumpkin spiced latte right now — but they've been put in perspective. The perspective where I remember walking down the stairs in my high school 13 years ago, hearing that someone had bombed the World Trade Center (it was so early that information was inaccurate.) The perspective in which I can see my friend running out of school with her mom to find out if her father was still alive or not (he was.) The perspective where I see pictures on every television screen of the ash-covered streets of New York City, police and firefighters running toward instead of away, and strangers helping strangers to survive. I'll be okay without my coffee.
* * *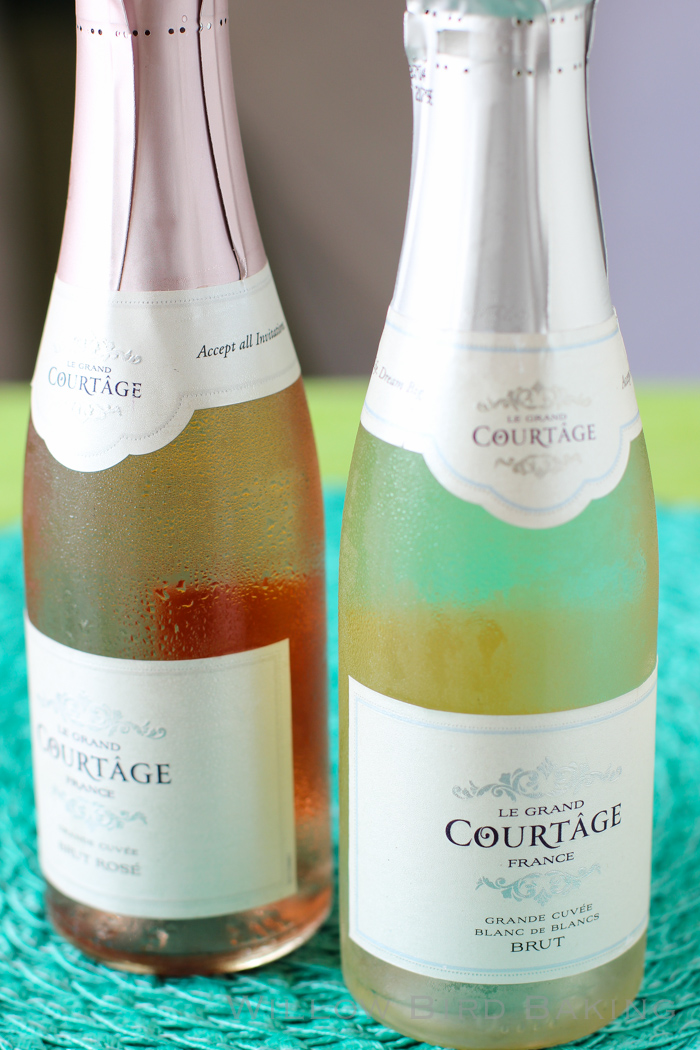 Need a little brightness on a solemn day? This mimosa float is the end of summer in a glass: bright, sweet, delicious. I used a new trick of mine: instead of wasting a whole bottle of champagne, I used a mini-bottle of Le Grand Courtâge champagne to make just enough for me and Mike. The mimosas are quick and delicious, and we drink them all the time! Nothing beats a mimosa float, though. This is what your root beer float wants to be when it grows up.
Where were you when you heard about 9/11?

One year ago: Smoked Pulled Pork Sandwiches with Sweet Coleslaw
Two years ago: German Chocolate Cheesecake
Three years ago: Gooey Cookies & Cream Bars
Four years ago: Chili-Lime Roasted Chickpeas
Five years ago: Peach Crisp Pie
Raspberry Sorbet Mimosa Float

---


Recipe by: Willow Bird Baking
Yield: 4 mimosa floats

Make these simple mimosas — perfect for 4 servings! — with mini-bottles of champagne. Don't stop there, though: use raspberry sorbet to make incredible mimosa floats!

Ingredients:
1 (187-mL) mini-bottle Le Grand Courtâge champagne
3/4 cup pulp-free orange juice
1/4 cup triple sec
raspberry sorbet
raspberries (optional)

Directions:
Pour the champagne into one measuring cup and the triple sec into another. Pour orange juice into the triple sec until the liquid reaches the 1 cup line. Pour this into the champagne, which will mix the two (don't stir or you'll release precious carbonation.)

Dish up 2 scoops of sorbet into two ice cream dishes and pour a generous helping of mimosa over each one. Top with raspberries and serve immediately.