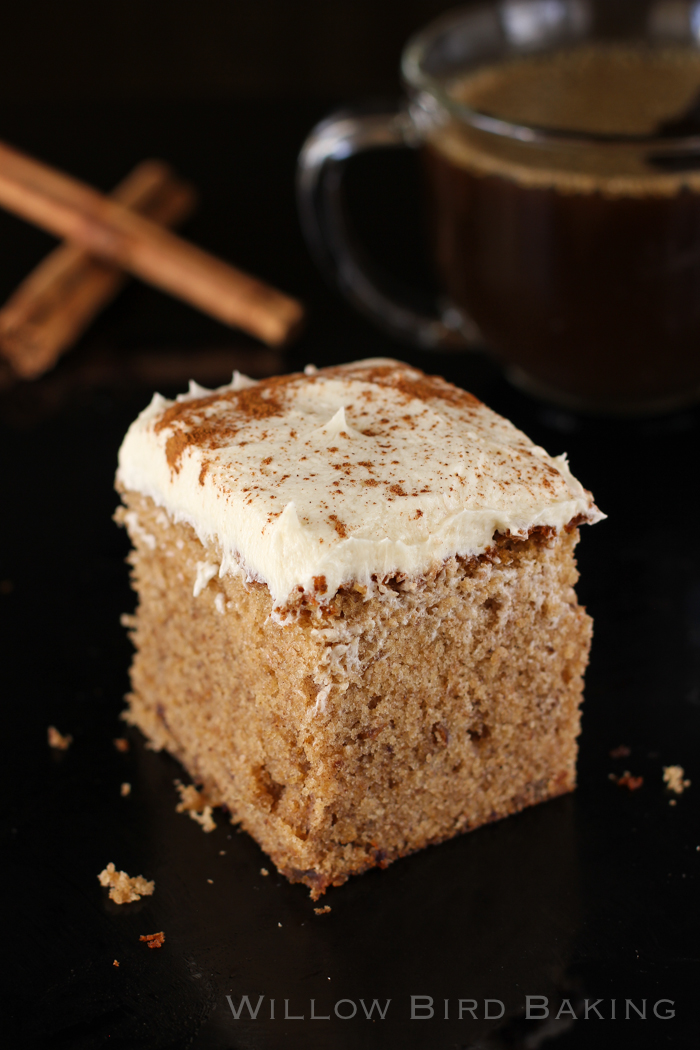 Brown Butter Spice Cake with Whipped Icing
I've partnered with ALDI to try out their grocery stores and develop holiday recipes for you! ALDI's has compensated me for my time and recipe development, but all my opinions are my own.
Mike's been trying to whittle down our spending since we're in a lean financial period. The cars and the dog keep falling apart at random intervals and requiring numerous visits to the mechanic and vet, respectively (we don't take our dog to the mechanic, although perhaps that's a thought. I wonder if they take Care Credit.)
He had been suggesting we eat out less, much to my dismay, but he finally analyzed our spending a few weeks ago and realized that that's not the problem. It's not even the dog, though we just found out she has allergies. Good grief.
IT'S GROCERIES.