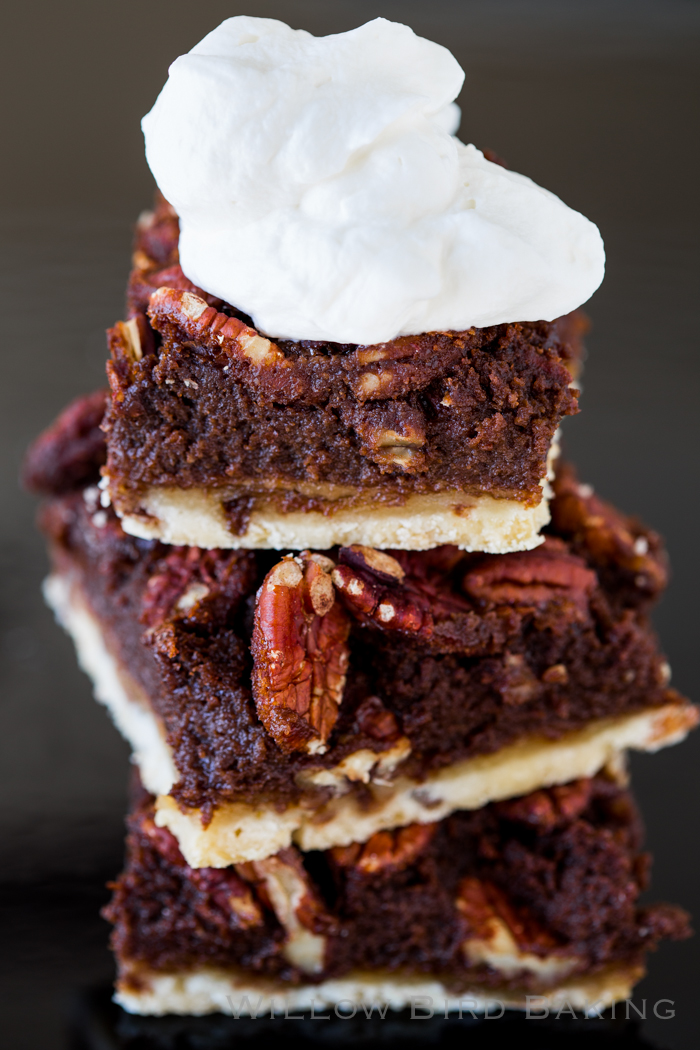 Boozy Chocolate Pecan Pie Bars
I wrote this post as part of the Plugrá Butter Brigade. Thanks, Plugrá, for sponsoring this post and for making my favorite butter!
Some people are so good at friending. They drop a thoughtful gift by your house out of nowhere. They buy those blank-inside cards to write you a letter instead of looking for the ones with a prewritten message. They're superb at keeping in touch.
Then there's me. I have about the same talent at friending that I have at crafting, which is to say: none. I try! I'm just missing some critical relationship-building link in my brain somewhere, I think.