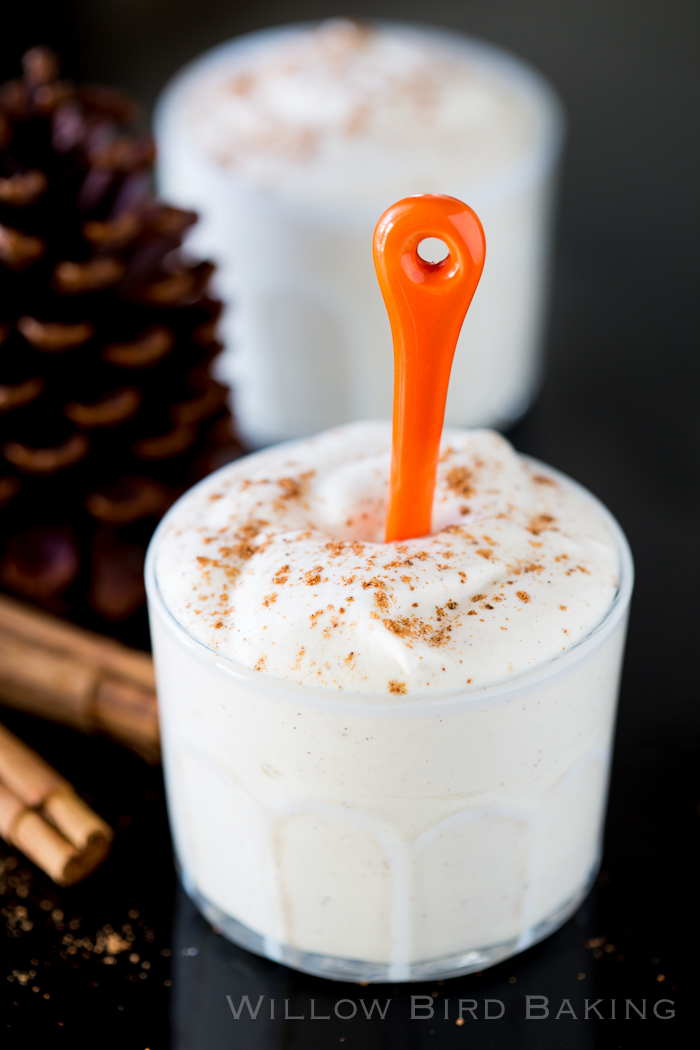 Spoon-Up Homemade Eggnog
Who even am I, you guys? Just this past week, I've taken up a craft, put up two items that could be considered Christmas decor in my apartment, and made homemade eggnog for the first time. I'm basically Martha Stewart now. Except for the multimillion dollar empire. Whatev.
One of the things I love about the middle school where I teach is that the students learn how to be entrepreneurs by running their own business. We have dedicated time every week called Marketplace where they produce and price inventory they will sell at the Farmers' Market on Saturday. We raise chickens and bees to sell eggs and honey, make pottery, produce a literary journal, and create a whole host of crafts to sell. I'm in charge of the literary journal, since I've never had a crafting bone in my body — until now!