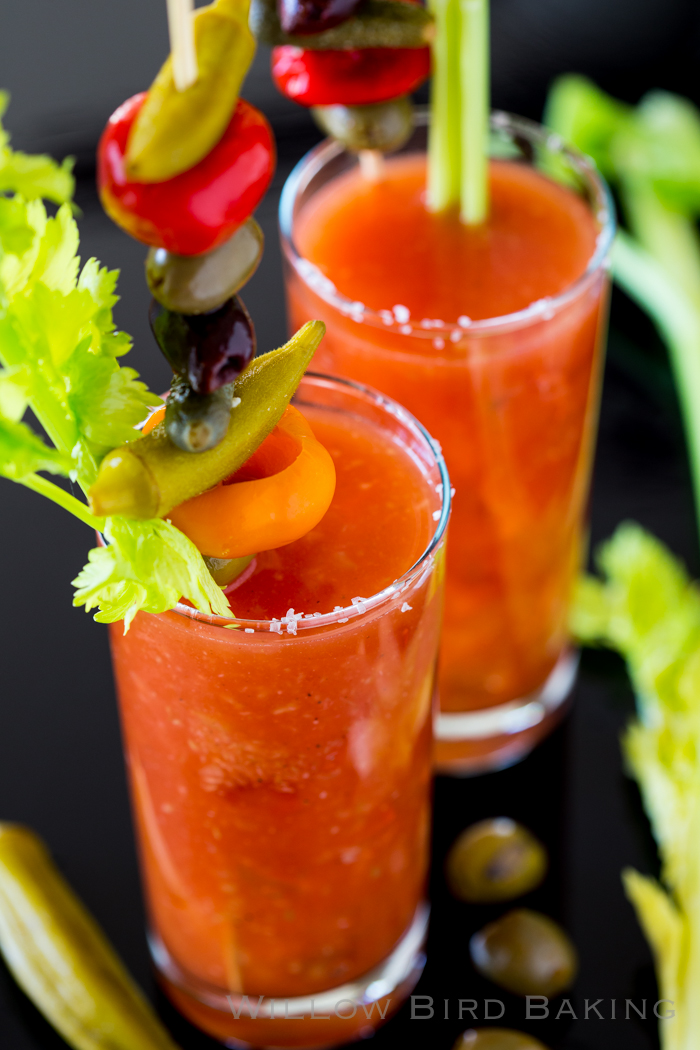 Bloody Caesar with Veggie Skewer
Thanks to Clamato® for sponsoring this recipe.
My first Bloody Mary was decidedly a pinkies-up affair. I was visiting my sister in Lexington, Kentucky, and so we did what Lexingtonians do and went to a horse race. If you've never been, imagine the atmosphere of a football game except very fancy. Instead of wearing jerseys and drinking beer, you wear hats and drink Bloody Marys. And circle horses in a tiny catalog and pretend you know what you're doing. And lose money. But I digress.