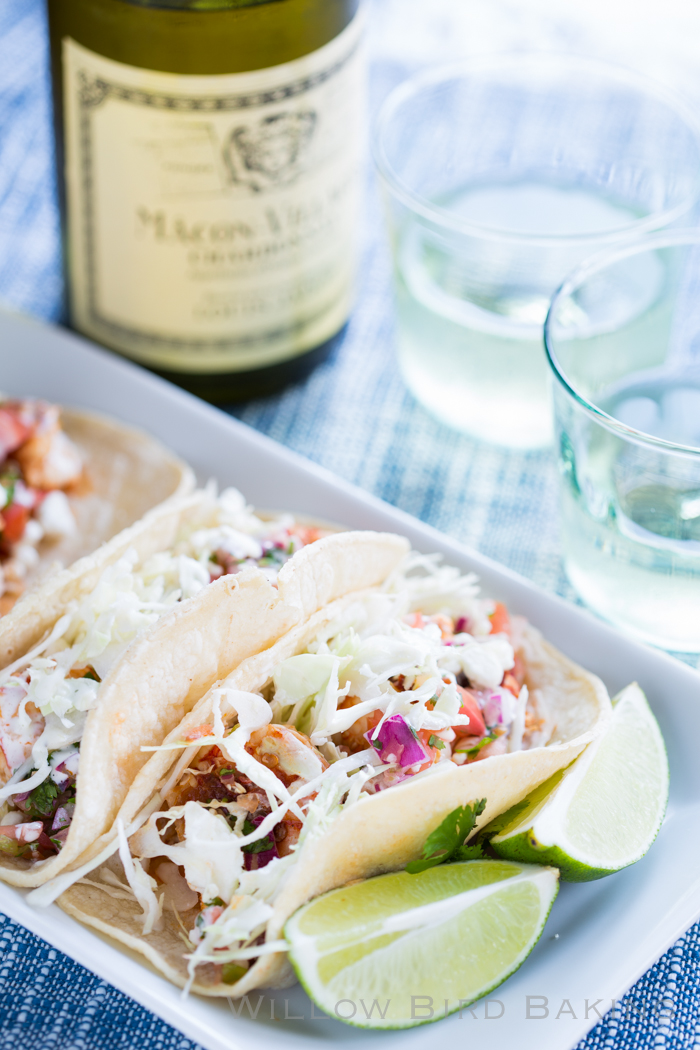 Chipotle Shrimp Tacos with White Sauce
This post was sponsored on behalf of Maison Louis Jadot Wines via One2One Network. All opinions stated are my own.
This summer things aren't really too summery around here. We spent two summers ago dining out on our balcony by candlelight and coming up with new summery drinks to sip. Last summer our balcony didn't see quite as much use, but we still managed to find time to enjoy our perfect summer playlist. This summer, with our upcoming move, has been the summer of boxes and craigslist sales and stress. In the midst of the chaos, we've had to carve out at least a few perfect summer moments to keep ourselves sane. Thankfully, there are tacos and there is wine.