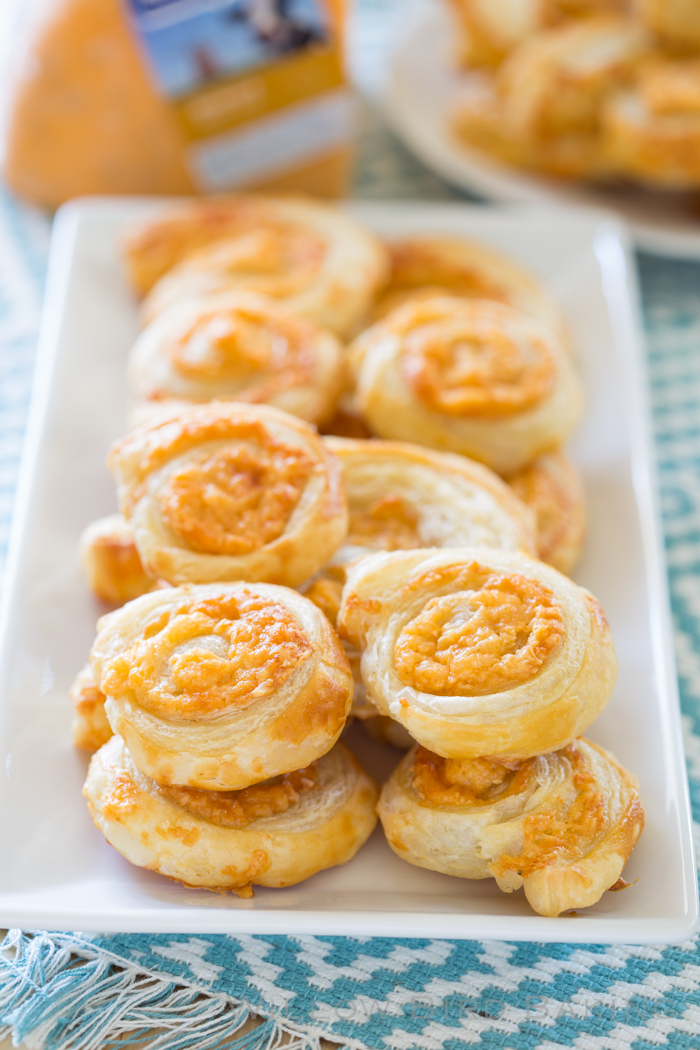 Thanks to Beemster Premium Dutch Cheese for sponsoring this post!
I HAVE A NEW HUSBAND.
If you follow along on with Willow Bird Baking on Facebook, you know that I periodically decide a new type of cheese is my husband and maintain an obsession with that cheese until it is dethroned. WELL IT'S HAPPENED AGAIN.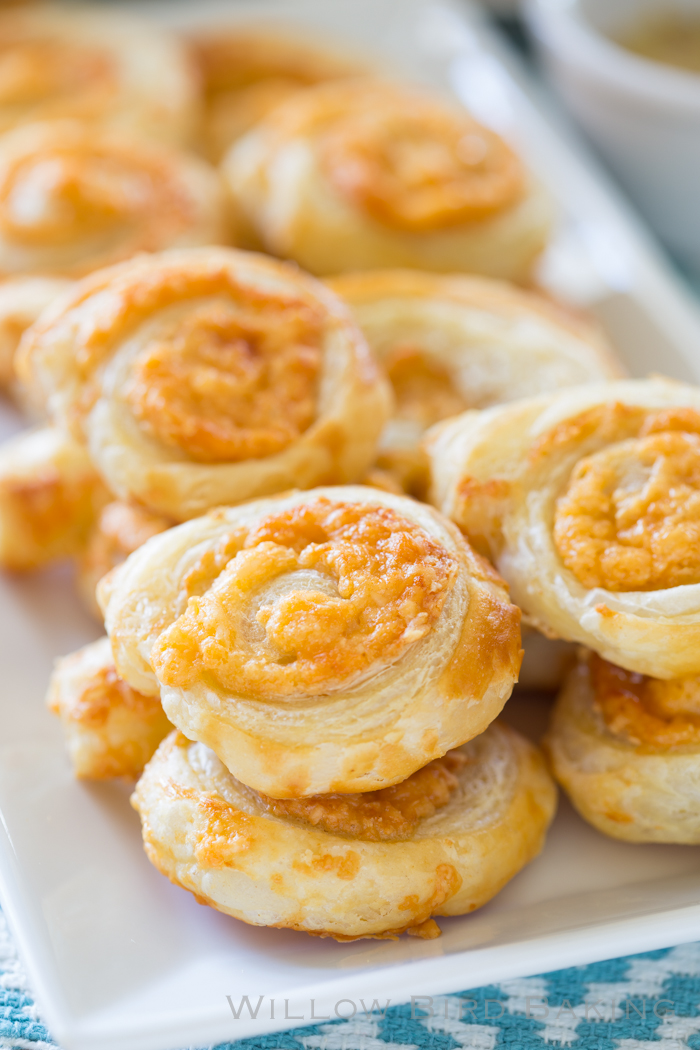 I used to be one of those people who bought the rubbery generic cheese from the grocery store thinking, "Whatev, it's all the same." I know; I want to kick old-me in the kneecaps, too. But now I know the error of my ways. In fact, I may or may not be a bit of a cheese snob.
So when Beemster, a small cooperative of family farms in Holland that produce Gourmet Gouda cheese, contacted me to work together recently, I was nervous. The company sounded so cute and lovely! What if I hated their cheese and had to do that awkward, "Oops, we can't work together after all" sort of thing? GOOD NEWS: IT'S THE BEST CHEESE I'VE EVER EATEN. And that's saying a lot, because I've gone through quite a few cheesy love affairs at this point (HA, unintended but much appreciated double-entendre.)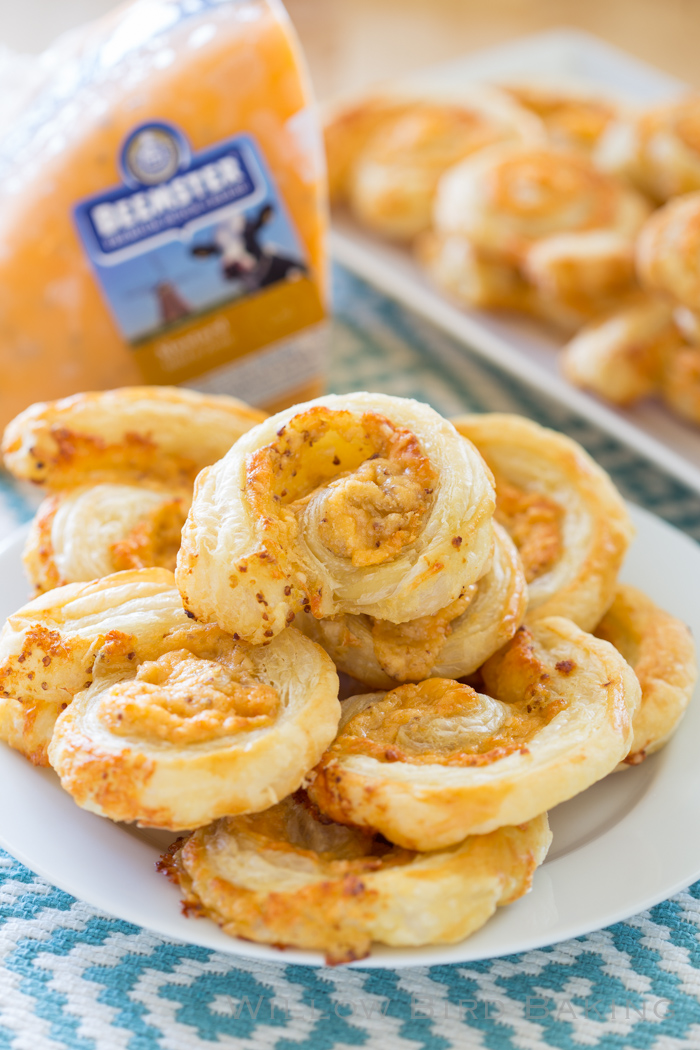 What's surprising is that it's Gouda, a cheese I've never been particularly taken with until I tasted Beemster's gourmet flavors. They sent me their mustard cheese, which is a creamy, soft cheese with mustard seeds; Vlaskaas, a buttery, sharp cheese; and their Extra Aged flavor, also known as my new husband. IT'S SO SHARP. They describe it as having butterscotch notes, which is totally accurate. I can FEEL the taste rich and sharp in the back of my throat like a lingering "r" I swallowed long ago in a high school French class. What I'm trying to say is that you need it.
And you need to make these crispy, buttery cheese pastries with it! And then you need to invite me over. It's MY husband, after all.
One year ago: Hot Blueberry Cake with Vanilla Ice Cream
Two years ago: French Silk Pie Bars
Three years ago: The Ultimate Moist, Fluffy, Ridiculous Coconut Cake
Four years ago: Buttery Coconut & Almond Morning Buns
Five years ago: Three Safe-to-Eat Cookie Doughs: Chocolate Chip, Sugar, and Cake Batter
Six years ago: Oatmeal Cake with Broiled Icing

Crispy Golden Cheese Pastries with Beemster Extra-Aged Gouda
These crispy, golden, buttery pastries are filled with delicious Beemster Extra-Aged Gourmet Gouda that will knock your ever-loving socks off. I made one batch with mustard in the filling and one without and I couldn't decide which I liked better! So I leave the choice to you!
Author:
Willow Bird Baking
Ingredients
2 sheets prepared puff pastry, thawed
4 tablespoons butter
1/4 cup white wine
2 tablespoons stone-ground mustard (optional)
flour for dusting counter
2 cups finely shredded Beemster X-O (Extra Aged) Cheese
1 egg, beaten lightly with 1 teaspoon water (for egg wash)
Instructions
Preheat the oven to 400 degrees F and line two baking sheets with parchment paper. In a small saucepan, heat the butter and wine together over medium-high heat until the butter is completely melted and the mixture has come to a brief boil, whisking frequently. Whisk in mustard if using. Set aside.
Lightly dust the counter with flour before gently rolling out one of the thawed puff pastry sheets. You want the rectangle to be just slightly bigger and the seams to be rolled smooth. Pour about half of the melted butter mixture over the pastry and spread it evenly over the surface. Sprinkle half of the cheese over the surface evenly. Gently roll the puff pastry, starting from the long edge, into a tight log. Use a sharp knife to cut the resulting log into 3/4-inch thick spirals. Lay these on the prepared baking sheets. Repeat this process with the remaining puff pastry sheet.
Brush each spiral with egg wash and bake for around 15 minutes or until the pastry is golden and the cheese is bubbly. Cool completely.